Description
Aquatopia: A Participatory Performance on Governors Island.
Join Harmattan Theater under the direction of May Joseph (Professor of Global Studies, Department of Social Science and Cultural Studies, Pratt Institute) for the one-time ensemble performance of Aquatopia.
To address climate change, New York City's storm surge plans for redesigning its coastal waterfront involves building new seawalls in the shape of hills, berms, and gardens designed for flooding. This live performance contemplates these vistas around and atop one of four new hills on Governors Island—the Scramble—designed by Adriaan Geuze under Leslie Koch's stewardship and the architectural firm, West 8. Musicians, students, and community members collaborate and explore together seawalls, oceanic thinking, and ecological reimagining of formerly deluged sites in light of rising seas.
If you are interested in joining the cast, email May Joseph by Wednesday, September 27 at mjoseph@pratt.edu or call 917-496-4678.
Directions : Please allow at least 20 minutes walking from the ferry to reach the Scramble, which is located on the southwest corner of the island in the area marked "The Hills" on the map below. The ferry to Governors Island is free on weekends for the 10, 11 and 11.30 departures, and costs $2 thereafter. Please find the ferry schedules to and from Brooklyn and Manhattan here: https://govisland.com/info/ferry Water, hat and sunblock advised. Food not provided; please bring your own.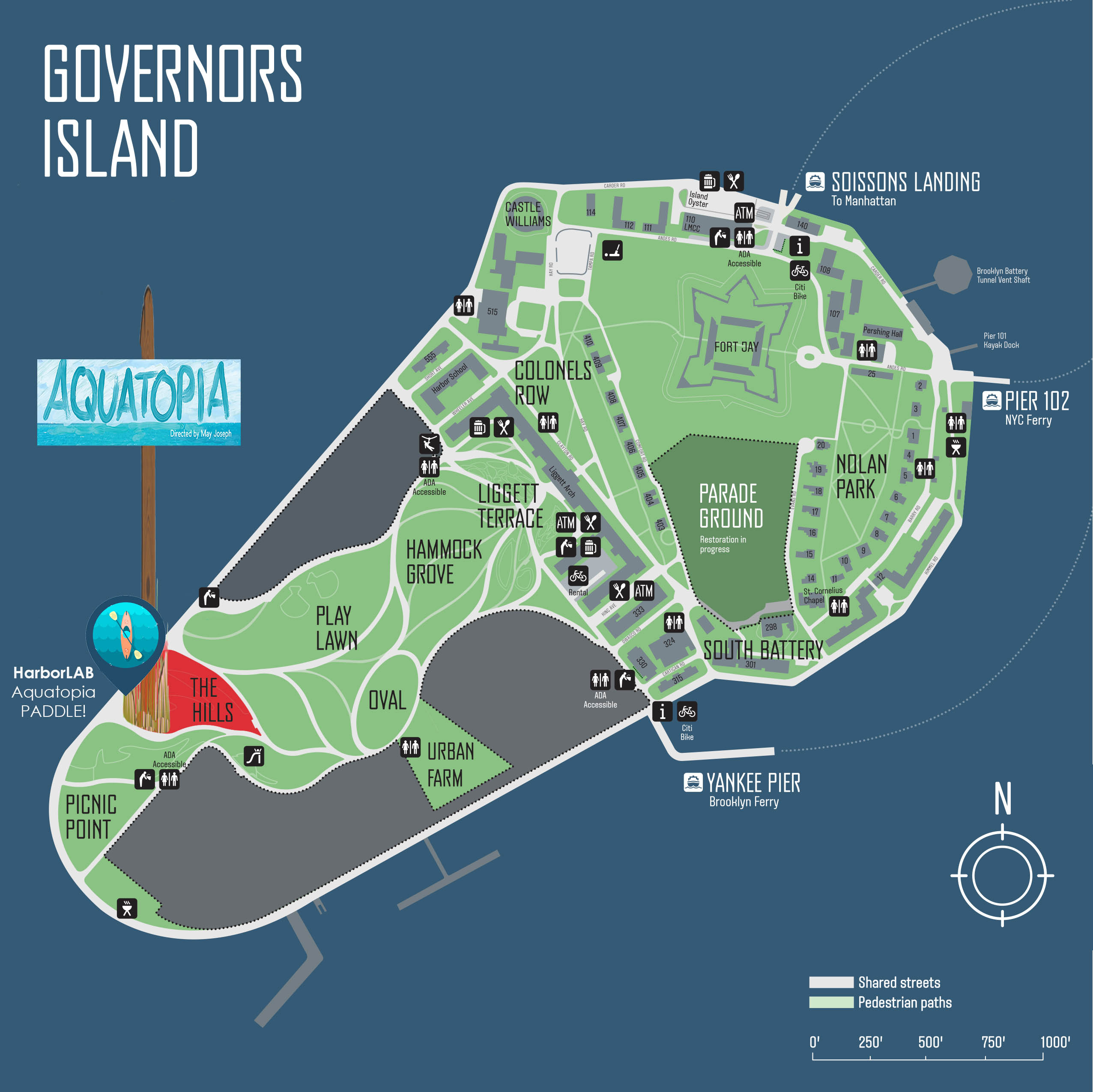 Premieres at 2pm!
Rain date : 10.01.2017 (Same time, same place)
For more details:
https://prattsustainabilitycoalition.wordpress.com/2017/08/30/blue-week-2017-calendar-of-events/