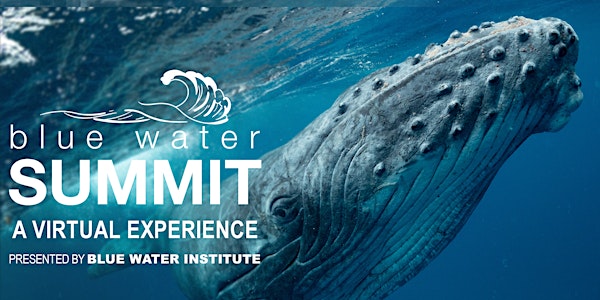 Blue Water Summit 2023 ONLINE
The Blue Water Summit is held annually on UN World Ocean Day (8th June) and joins a global series of events celebrating the Ocean
Date and time
Wed, 7 Jun 2023 4:30 PM - Thu, 8 Jun 2023 12:30 AM PDT
About this event
REGISTER FOR THE ONLINE ACCESS
The Blue Water Summit 2023 is held annually on UN World Ocean Day (8th June) and joins a global series of events to draw attention to our important asset – the Oceans. In 2021 the United Nations declared this decade, to 2030, as the Decade of the Ocean, and we all share a responsibility to encourage better understanding and appreciation of our Oceans.
The Blue Water Summit is an initiative of the Blue Water Institute, which has been established in SA to address an imbalance in our discussions on the environment. Much is discussed about atmospheric and land-based environmental issues; however, in our opinion, the Oceans receive insufficient attention.
REGISTER FOR THE ONLINE ACCESS
The Summit program is a mix of local speakers and external speakers presenting via video link. Also the full event is streamed live via our YouTube channel - Blue Water
The Minister for Climate, Environment and Water, SA, is our invited speaker to open the Summit, which addresses our two major ocean themes in 2023 – (1) the health of our oceans and links to climate change; and (2) the 'Great Pacific Garbage Patch' (of plastic) and ocean clean-up actions. In addition, the Summit includes panels with global ocean activists and organisations ensuring a healthier ocean. The Blue Water Summit will include stories from the First Nation leaders.