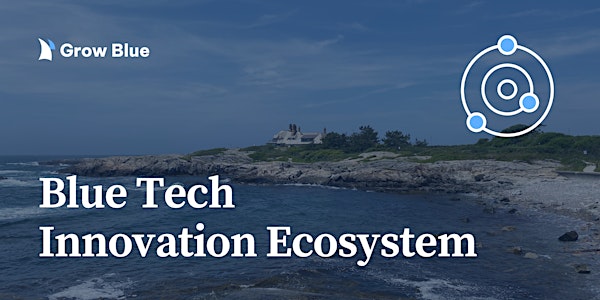 Blue Tech Innovation Ecosystem
Join us in creating our Blue Economy Action Plan for RI as we begin our second round of Sprint Team meetings.
About this event
We know that blue economy stakeholders have been working on planning the future of Rhode Island's Blue Economy, including defining specific actions that RI stakeholders can take to advance Blue Economy opportunities.
Some of these actions include program development, infrastructure building, more comprehensive community engagement, and policy/regulatory asks. Over the past month, discussions on ideas and actions have occurred via organized Sprint Teams. Interested and invested individuals provided insights and perspectives on the growth and progression of the blue economy.
We welcome you and new participants to our second round of Sprint Team meetings, where initial ideas will turn into more refined, actionable steps. You are welcome to join these sessions even if you did not attend the first round of Sprint Team meetings.
To view all sessions this round, please follow this link.
Please follow this link if you want to see notes from our first round.
In the meantime, please follow our effort and statewide Blue Economy news on LinkedIn at Grow Blue! and www.growblue.org.
We hope you're able to join, and please share this invitation with anyone who may in interested in attending!