About this Event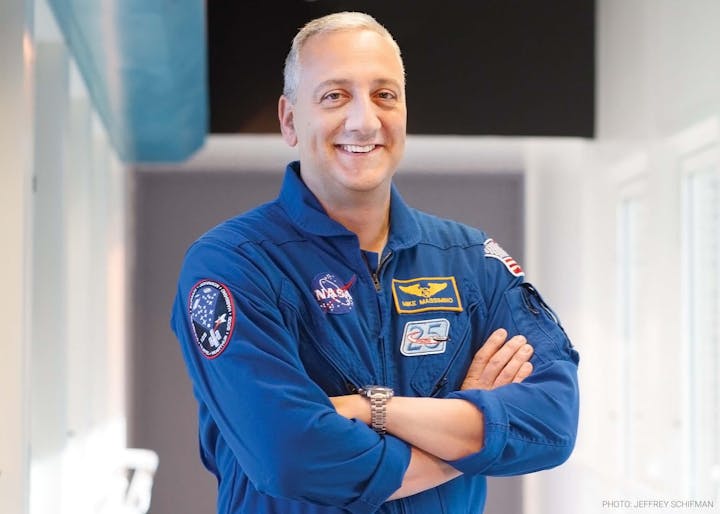 From One Small Step to One Giant Leap
Come celebrate with Blue Ridge Community College at the College's 50th Anniversary Luncheon.
Featuring Dr. Mike Massimino, Former NASA Astronaut, Recurring Character on The Big Bang Theory, Columbia University Professor, and Best-Selling Author.
During Blue Ridge Community College's 50th Anniversary Luncheon, "From One Small Step to One Giant Leap," Dr. Massimino will discuss innovation, problem solving, and rising to unforeseen challenges. You will hear about his second spaceflight to the Hubble Space Telescope and the most complicated spacewalk ever attempted where he, fellow astronauts, and the ground control team came up with an innovative solution to a major miscue that saved the mission.
Dr. Massimino's talk will take you on an inspirational journey where seemingly unreachable dreams are achieved and obstacles are overcome. This journey shares similar themes to Blue Ridge Community College's journey in supporting students and the community for 50 years. Through creative thinking, hard work, perseverance, and campus and industry support, Blue Ridge helps students to overcome obstacles and pursue their future, today.
*Current Blue Ridge students and employees can purchase tickets at Blue Ridge Cashiers Office in August 2019.