Blue Ocean Business Summit 2015

Monday, June 8, 2015 at 9:00 AM

-

Friday, June 19, 2015 at 2:00 PM (EDT)
Event Details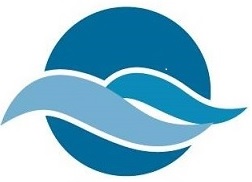 Is the Ocean your silent Partner, your Supplier or your Passion?

Are you a Dive Center, Resort, Live-aboard, Wholesaler, Travel Seller, Non-Profit, Show Organizer, Media or Consulting Rep,  Scientist, Educator, Association, Certification Agency, Manufacturer, Student,  Photographer, Filmmaker, Artist, Activist, Local Diver, Global Citizen or Government Agency?   Join us! 
ALL dive industry stakeholders are invited 
to this revolutionary event. 
Are you Riding or being Rocked by Change?
Attend our Summit and join a growing community of ocean change-makers, business leaders and industry pioneers who are recognizing, and learning to ride the big waves of change we are experiencing now.  
Our Speakers are willing to dive into "the conversation" 
that the mainstream has been avoiding.
Monday June 8, 2015
World Oceans Day we kick off the 2nd Blue Ocean Business Summit. From high-profile to below-the-radar, this free online event showcases some of our industry's most accomplished Action-Oriented Thought Leaders, and Eco-Conscious Entrepreneurs.  They recognize our industry is stagnant and the ocean is in trouble. They know "Same Ol' Same Ol'  no longer works. And it's the biggest threat we face...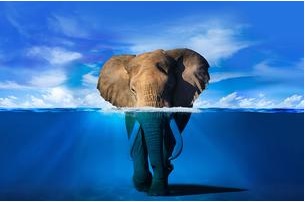 Business-As-Usual is the Elephant in our Industry.
32 Speakers. 13 Countries. 9 Days. 
We're creating a critical mass of Ocean People who accept the elephant's existence, and will show us how to steer in a new blue direction, that's good for business and good for the ocean.   Ocean Ambassador Jean-Michel Cousteau, Oceanographer Dr. Sylvia Earle, Underwater Cave Explorer Jill Heinerth and "Sharkwater" Filmmaker Rob Stewart, and Asia Activist Sharon Kwok are just some of our guest Speakers.
These Ocean People questioned conventional wisdom
and in this Summit, they'll help us come out ahead. 
Myth-Busting for Business.
You'll learn why:
Traditional business models no longer work the way they used to. We'll identify those that work in the new environment;

 Talking about ocean issues can be very good for business. We'll learn how ocean issues can fire up and inspire repeat, referral and new streams of revenue;

The number of certifications, dive trips and gear sets you sell is NOT your ticket to success.  You'll uncover what is. (And you may already have it).

The dive industry is an unlikely leader, yet perfectly positioned to embrace change, empower action, and access hidden opportunities. (And it's already happening.) 

Giving customers what you think they want is bad for your business; You'll learn how businesses must address the game-changing trend of retail activism.
Industry Intel.
Each day, behind our password-protected site, the Summit will offer up a specific topic and include 4 video interviews with Speakers who are diving deep into the theme.  You'll experience the unique perspectives of an amazing cross-section of industry stakeholders - from high-profile to below-the-radar - who are willing to face ocean issues,  reveal uncovered opportunities, and highlight consumer trends to help you understand what's really going on in the dive industry. You'll receive the facts from the field and industry intel, along with inspiration and action steps to help you embrace our fast-changing environment. 
Do you use the Ocean as a backdrop to your business? 
You need to join us...
How to Attend.
Sign up here at Eventbrite. Closer to the event, you will receive the event schedule and email updates. When the Summit launches. you'll get details to gain access to each day's interviews during the Summit.  To view the interviews, all you'll need is a computer, your password, and a good internet connection. Interviews will be available for free during the Summit. If you miss out, interviews will still be available for $32 after the Summit.  
 
Be a part of our growing community of  
ocean change-makers and industry pioneers. 
Our BOBSummit 2015 Speakers.  
Dr. Sylvia Earle, Jean-Michel Cousteau, Jill Heinerth, Rob Stewart, Sharon Kwok, John Thet, Doug McNeese, Amy Slate, John Racanelli, Dianna Cohen, Andy Miners, Stefan Gossling, Judi Lowe, Stiv Wilson,  Lois Hatcher, Ken Nedimyer, Chloe Harvey, John Englander, Vicki Nichols-Goldstein, Jim Toomey, Mikki McComb-Kobza, Jose Truda Palazzo, Graham Casden, Michele Westmorland, Julian Hyde, Martina Milanese, Holly Lohuis, Peter Sales, Richard "Murph" Murphy, Andrew Lewin, Cecilie & Max Benjamin, Walter Bernardis and up-and-comer Jonah Bryson. 
BOBSummit 2014 Alumni.
These industry pioneers and change-makers were part of our first Blue Ocean Business Summit last year:  Dr. Carl Safina, Dr. Wallace J. Nichols, Michael Aw, Dr. Alex Brylske, Shawn Heinrichs, Vicki Nichols-Goldstein, Henrik Rosen, Dr. Brian Garrod, Burt Jones & Maurine Shimlock, Dr. Mark Erdmann, Steve Weaver,  Dr. Rachel Dodds, Steve Mussman, Sacha Greene-Belter, Dr. Douglas Fenner, Cheryl Patterson, Neil Van Neikerk, Jennifer Mills, Dana Krauskopf, and Dr. Carl Cater.
Save Your Seat Now!
When & Where

Free. Online. Global.
http://www.BOBSummit.com



Monday, June 8, 2015 at 9:00 AM

-

Friday, June 19, 2015 at 2:00 PM (EDT)
Add to my calendar
Organizer
An online news, events and community portal for a growing tribe of aware and action-oriented ocean people who love the ocean, and want to be the change they wish to see in the sea. Blue Ocean.Net is a social enterprise with the sole purpose to connect ocean people to make the world a healthier, more equitable, abundant and beautiful place to live.