Description
I felt called to create a healthy retreat at the beautiful Devils Lake in Baraboo, WI. I am cultivating a weekend filled with delicious prepared living raw food, a speaker teaching health & spiritual wellbeing, outdoor adventures, massage and yoga!
Why Blue Jay? I was meditating on creating this event when a Blue Jay flew across the sky and landed in a nearby tree. The spiritual meaning of a Blue Jay is that they "have the ability to link the heavens and the earth, to access great power.... The Jay is fearless, and its because of this that it can help you connect with the deepest mysteries of the earth and the greatest of the heavens."
My wish is that on this retreat is that you may find your inner fearlessness to connect with the deepest mystries of the body and the greatest wonders of your soul to unleash your power within.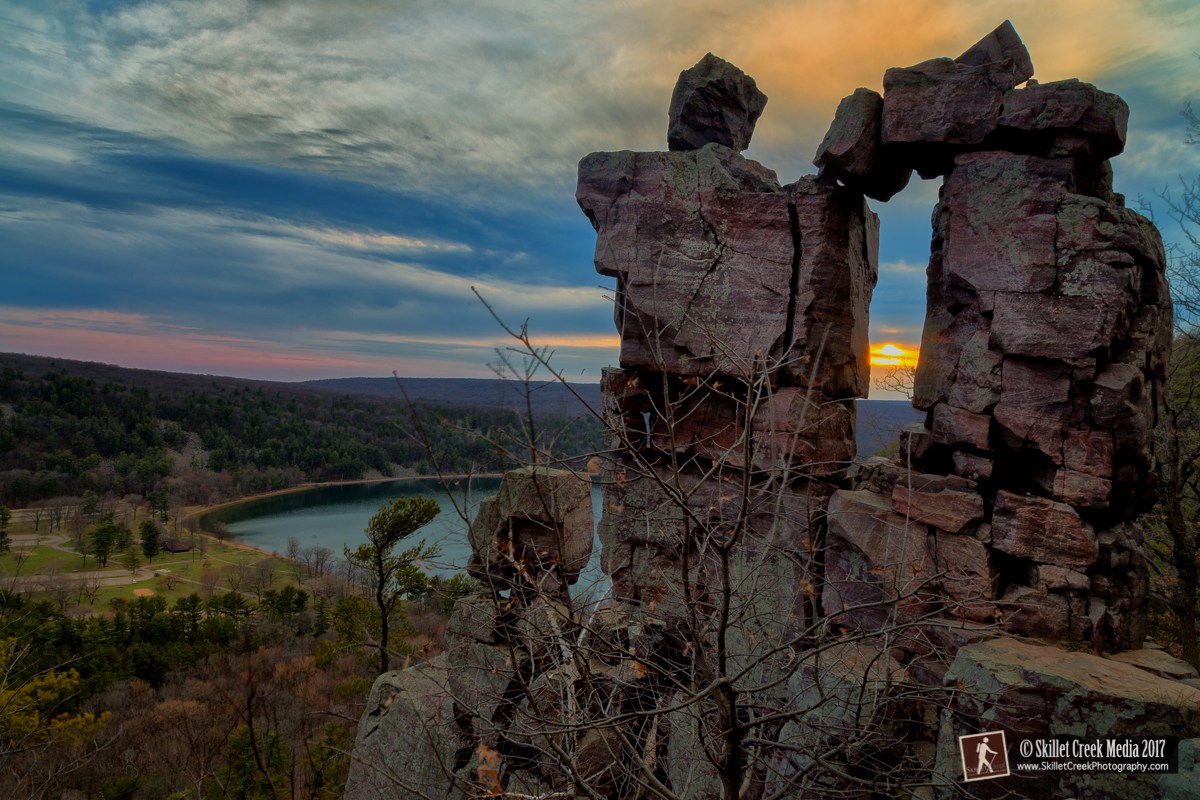 Tentative Schedule
Friday
6pm - Check In at group campsite
8pm- Sunset Yoga
9pm- Raw Dessert around the campfire*
Saturday
7:30am- Sunrise Yoga
7:30 to 2:30 pm- VIP#2 Rock climbing
10:30am- Brunch*
11 to 4pm- 5 Tandem Myofascial Release Massage Sessions
4pm- Jator Pierre
6:30pm- Dinner*
8pm - Sunset Yoga
Sunday
7:30am- Sunrise Yoga
9am- Breakfast
9:30am- Jator Pierre
Noon- Lunch
1pm to 5pm- VIP #1 Kayaking
1 to 6pm- 5 Tandem Myofascial Release Massage Sessions
6pm- Dinner & Closing
*All food will be raw vegan.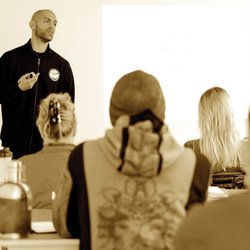 Jator Pierre of Water and Earth Holistic Life Coaching (WE HLC) has been in the practice of transforming lives since 1999. Using a vast toolbox of modalities to bring about lasting change in his clients his work primarily focuses on emotional trauma, auto-immune issues, digestive disorders, chronic stress, and chronic pain. He is passionate about seeing the bigger picture and how that trickles down to the underlying mechanisms which lead to pathology, disease, and symptoms. His purpose is to help people examine and understand not only how the body functions but how each physical symptom correlates to and are expressive of underlying mental, emotional, and behavioral patterns. Jator works globally through Skype and in person in San Francisco and his clientele are usually those searching for answers after working with many other health care professionals. Jator Pierre resides in San Francisco, CA with his many parts of self.
Topic: "Understanding the Gut as the home of chronic disease and what we can do about it" Join us as we delve into the timely subject of gut health. Topics will include *Mental/emotional status of self/client and how that affects the gut *Exposome - what is it and how to use it to understand ourselves and clients and *How do Star Wars lessons play into this.
Lodging
This event is limited to 20 people. Camping in included at a group campsite. Baraboo, WI is only 10 minutes away if you want to stay at a hotel. Or Nordic Pines has small cabins to rent, but they go fast! http://www.nordicpines.com/