Description
I felt called to create a healing healthy weekend retreat! I am cultivating a weekend with a speaker teaching optimal health & spiritual wellbeing, delcicious prepared living raw food, indoor rock climbing, and of yoga!
I am delighted that Jator Pierre - WE HLC will be our keynote speaker. "My 18 year journey into inner coaching, ancestral nutrition, functional medicine and movement have gifted me with numerous self growth and development tools which I skillfully use to guide others to guide themselves to their version of inner balance. I have been fueled by my own struggle with weight and shame, and through that journey it has become clear to me that a fully intergrative approach is a prerequisite to healing. Through our work together you may find yourself examining, discovering and understanding not only how your body function's but how each one of your physical symptoms correlate and are expressive of underlying mental, emotional, and behavioral patterns." http://www.wehlc.com/about-jator-pierre/

Jator Pierre: The Soil of Self
Jator will help us explore how does theexposome affect health and wellness. This includes topics such as gut permeability and chronic disease with inflammation. As well as its connection to our mental aspects of "self" and how our emotional state is co-creative of our health and wellness. Jator will also share his 6 principles wellness that helps his clients focus on some crucial, but often overlooked keys to creating wellbeing in their lives.

Why Blue Jay? I was meditating on creating this event when a Blue Jay flew across the sky and landed in a nearby tree. The spiritual meaning of a Blue Jay is that they "have the ability to link the heavens and the earth, to access great power.... The Jay is fearless, and its because of this that it can help you connect with the deepest mysteries of the earth and the greatest of the heavens." My wish is that on this retreat, you may find that power and fearlessness within yourself.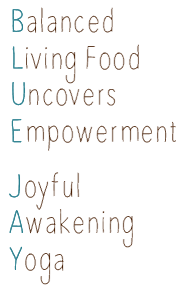 Food:
All food will be raw vegan. We will start Saturday with my specialty, mini raw cheesecakes! In honor of our speaker, they will be Jator's favorite flavor. So make sure you come on time so you don't miss out on the magic! Once the clock strikes 2pm, the cheesecakes will disappear! For Dinner on Saturday we will have a Wildfire Taco Salad with ground smoked chipotle walnuts, Avocado, tomato, green onion, corn tortilla chips, romaine lettuce, sprouts, and a sweet onion dressing. It will be served with a Brazil nut milk and cinnamon horchata. After dinner I will be doing a raw dessert demo. What is camping without s'mores? So I will be showing you how to make a healthy raw s'more with a dehydrated apple graham cracker, cashew "marshmallow", and topped with chocolate to eat around the campfire.
Sunday will begin with a vanilla cashew cream chia pudding topped with season fruit. Make sure you stay all the way to the end because for lunch we will have raw ALTS sandwiches. Which consist of Avocado, Lettuce, Tomato, and Sprouts on a almond zucchini bread with macadamia nut cheese. It will be served with my famous Sunny Kale chips! All of these recipes with video demos will be available after the event on a e-course!