Description
I felt called to create a healing healthy weekend retreat! I am cultivating a weekend with a speaker teaching optimal health & spiritual wellbeing, delcicious prepared living raw food, indoor rock climbing, and of yoga!
GuruNischan Khalsa was born and raised in Phoenix, Arizona in 3HO (Healthy, Happy, Holy Organization), with Kundalini Yoga as the foundation of her everyday life. Her parents were early student's of Yogi Bhajan, who brought Kundalini Yoga teachings to the west in1969. GuruNischan Khalsa was born and raised in Phoenix, Arizona in 3HO (Healthy, Happy, Holy Organization), with Kundalini Yoga as the foundation of her everyday life. Her parents were early student's of Yogi Bhajan, who brought Kundalini Yoga teachings to the west in1969. She is a thought leader in the area of holistic health, inner transformation, release, and integration through breath work, movement, and other modalities that impact the nervous system, such as Kundalini Yoga. She is engaging yet simple, and has an innate capacity to explain complex spiritual concepts simply, while delivering tangible steps for igniting an inside/out transformative healing experience that is noticeable and lasting. Her passion for life is utterly contagious, as is her shining smile and electrifying personality. She is wholeheartedly dedicated to making an impact on people across nations and cultures and supporting the evolution of humanity with well-being technology to optimize the human condition. She has lived and taught worldwide including Virginia, New Mexico, Phoenix, Chicago, Colorado, Los Angeles, New York City, Brazil, Kenya, South Africa, France, Germany, Holland, as well as online courses at her website www.GuruNischan.com
Gut-Wrenching-Wisdom
In this workshop we will address the 3 P's: Power, Presence, & Purpose.

The third chakra is the epi-center of your power and purpose. Strengthening this area will expand your presence and capacity for navigating trauma, anxiety, and uncertainty.

As we dig into the dark soil of our lower energy centers, we root ourselves into our untapped potential and become better equipped to handle the pressure of our daily lives.
*Enhance your capacity to communicate your truth
*Learn to deeply trust yourself & your path -Increase your productivity and effectiveness
*Expand your radiance and let your presence be felt by everyone you meet
*Improve your digestive health by accessing unexpressed emotions of the body
Rehmannia Dean Thomas is adept in the 5000 year old healing discipline called the Gate of Life lineage, which utilizes "Tonic" herbs to maintain balanced health. He has written 5 books including Raw Chi, Healing Thresholds and The Hsien, and is near completion of an online course in Taoist health philosophy and Tonic herbalism in the Gate of Life lineage. Rehmannia created all Shaman Shack products, and sources only the highest quality herbs. He is truly a front-runner in his field, and has taught and influenced many mendicants of Tonic herbalism. Rehmannia is a Taoist Tonic Herbalist in the Gate of Life lineage, a 5000 year old herbal system from China. In 1998, he met Master herbalist Ron Teeguarden and became his personal apprentice until 2006, when he formed Shamanshack. Rehmannia studied Chinese medical diagnosis at Alhambra University, and obtained a degree from Natural healing College as "Master herbalist", but adheres to the title master Teeguarden gave him as "Superior herbalist." He is a pending member of the American herbalists Guild.
Karla Cain has a true passion and love of the Ayurvedic lifestyle and finds ultimate fulfillment in sharing it to bring natural health to her community.
In 2015, she left a 23 year career in the financial industry to make holistic healing her primary focus. She has studied Ayurvedic Medicine, Ayurvedic Herbology, Vedic Rituals and Panchakarma Therapies in the US, Italy and India. She has attended countless courses, workshops and conferences in Ayurveda, Yoga, Anatomy and Nutrition.
Karla currently teaches Yoga for a major fitness corporation, Soderworld Center for Expanded Consciousness and the Hindu Temple of Greater Chicago in Lemont, IL.
Her private practice, Sattvic Sage Ayurveda, is located within Soderworld Center for Expanded Consciousness in Willowbrook, IL. She offers personal consultations on Ayurvedic Health & Wellness, Seasonal Group Cleanse programs to attain natural health and Panchakarma Body Therapies. She conducts many Classes, Courses & Workshops on natural living, spiritual healing, herbal remedies & the introduction of Ayurveda to her community.
She is a Professional Member of the National Ayurvedic Medical Association, as well as a Legal and Public Relations Committee Member for the Council for Ayurvedic Credentialing.She is also the Owner/Founder/Designer of Sattvic Sage Solutions, an IT Solution created specifically for the Ayurvedic Practice.
Full Moon Fire & Drum Ritual
On Saturday at 8:15pm she will be facilitating a Full Moon fire Ritual & drum circle where we will chant & drum to request health & healing, spiritual enlitenment, protection, release of negative energy, release of old emotional pains, and purification of past karmas. Please bring a drum if you have one.
Why Blue Jay? I was meditating on creating this event when a Blue Jay flew across the sky and landed in a nearby tree. The spiritual meaning of a Blue Jay is that they "have the ability to link the heavens and the earth, to access great power.... The Jay is fearless, and its because of this that it can help you connect with the deepest mysteries of the earth and the greatest of the heavens." My wish is that on this retreat, you may find that power and fearlessness within yourself.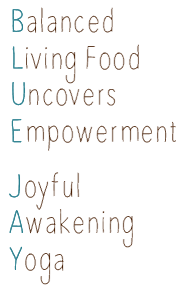 Food:
All food will be raw vegan. We will start Saturday with my specialty, mini raw cheesecakes! In honor of our speaker, they will be Jator's favorite flavor. So make sure you come on time so you don't miss out on the magic! Once the clock strikes 2pm, the cheesecakes will disappear! For Dinner on Saturday we will have a Wildfire Taco Salad with ground smoked chipotle walnuts, Avocado, tomato, green onion, corn tortilla chips, romaine lettuce, sprouts, and a sweet onion dressing. It will be served with a Brazil nut milk and cinnamon horchata. After dinner we will have a superfood smoothies and elixar bar.
Sunday will begin with a vanilla cashew cream chia pudding topped with season fruit. Make sure you stay all the way to the end because for lunch we will have raw ALTS sandwiches. Which consist of Avocado, Lettuce, Tomato, and Sprouts on a almond zucchini bread with macadamia nut cheese. It will be served with my famous Sunny Kale chips! All of these recipes with video demos will be available after the event on a e-course!