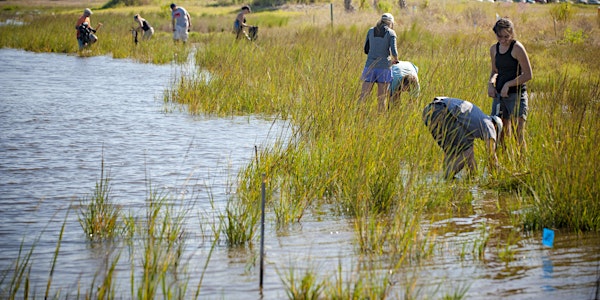 Blue is the New Green: Including Coastal Wetlands in Sustainability Plannin...
Location
4000 Gateway Centre Blvd
4000 Gateway Centre Boulevard
Pinellas Park, FL 33782
Description
Coastal wetlands are an integral part of the Florida landscape, providing many benefits to the surrounding community. A newly recognized benefit is the ability of coastal wetlands to address adaptation and resiliency goals through carbon capture ("blue carbon"). Blue Carbon presents a new opportunity to address cliamte adaptation and mitigation, and tap into carbon finance to support coastal restoration and protection through market incentives.
Through this workshop, participans will learn:
What is blue carbon, and how can coastal wetland restoration/protection support sustainability goals?
How coastal wetland restoration can generate revenue and contribute to carbon neutrality
Blue Carbon in Florida - case studies of realizing blue carbon potential in Tampa and Naples
This workshop is for regional planning council members, sustainability coordinators, economic developers, urban planners, NGOs, resource managers, local/regional government, etc.
Workshop sponsors include: National Estuarine Research Reserve System Science Collaborative, Restore America's Estuaries, Tampa Bay Regional Planning Council, Tampa Bay Estuary Program and Rookery Bay National Estuarine Research Reserve.