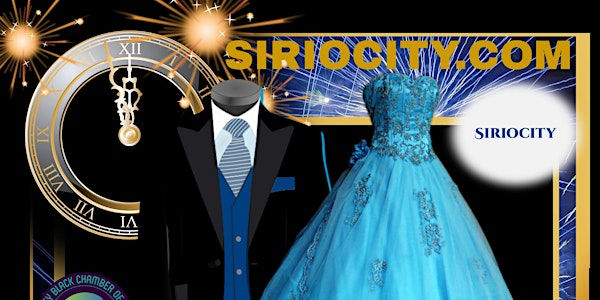 "Blue Gala" Celebrating Closing the Wealth Gap for the African Diaspora
Location
Oak Park Conservatory
615 Garfield Street
Oak Park, IL 60304
Join the Pre-Launch Blue Gala for the new Siriocity.com Crowdfunding website designed to help grow wealth among the African Diaspora.
About this event
TOGETHER WE CAN BUIL GENERATIONAL WEALTH! Siri Hibbler, Founder of Siriocity Technologies, Inc., Cook County Black Chamber and Illinois Black Chamber of Commerce, invite you to the pre-launch Gala of the 1st Crowdfunding Site specifically, created for descendants of African slaves (the African Diaspora) to grow generational wealth through Real Estate and Business Investing.
So often we hear that Black people spend more than a Trillion Dollars in America alone on goods and services, thus, creating wealth for other cultures. Through minimal investments as little as $500 on Siriocity.com, you will be able to invest these Dollars into the African Diaspora culture across the Globe in Real Estate and Small Businesses. Learn more at the Gala and Meet the Team!
Get your ticket today! Sponsorship opportunities are available by calling the chamber at 312.253.4064. We look forward to seeing you there!
Note: Siriocity Holdings, Inc. is not a brokered site.