About this Event
Blue Future is an independent electronic music artist from the Chicago area, who was trained by aliens to create electro hiphop music from the future, and to unleash it on planet earth.
Wax Future is a mosaic of modern electronica. Blending elements of everything from funk to glitch through a live, improvisational lens. Taking from further roots in hip hop and soul, the Philadelphia group is constantly expanding upon its original thesis, while effortlessly maintaining a cathartic focal point of sound.
Watch City is a Hip Hop collective of emcees, producers, DJs, and visual artists from the NW Chicago suburbs- Elgin, IL.
Black Moon Syndicate (BMS) is an artist collective/label dedicated to silky sound and the curation of eclectic artistry.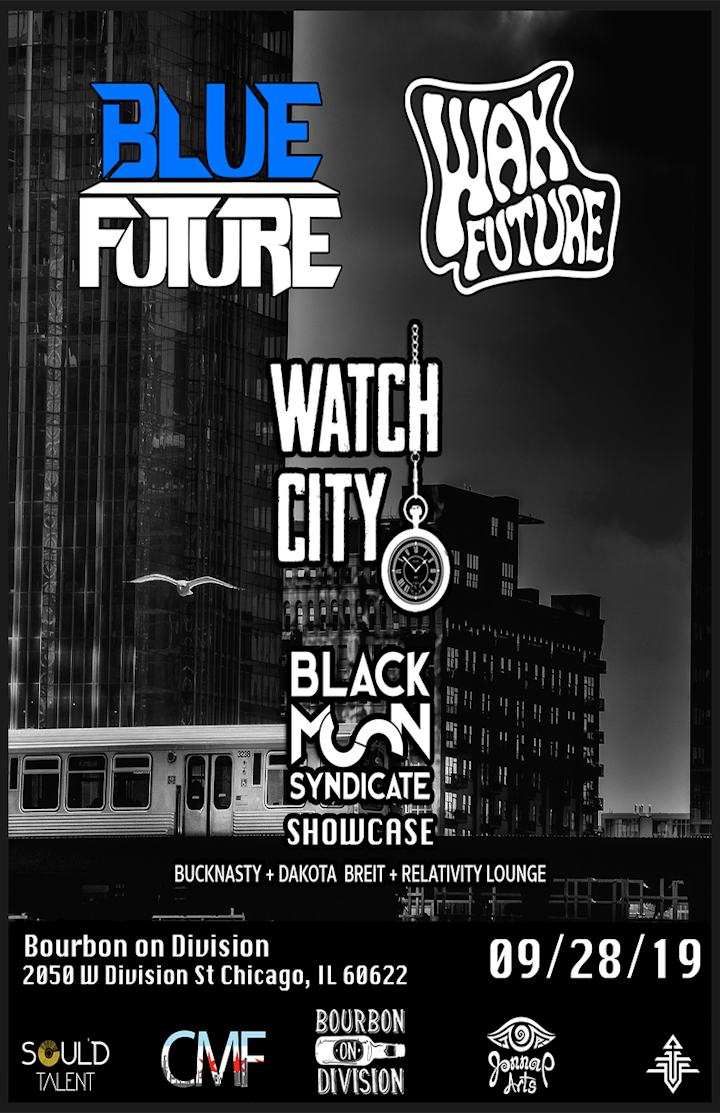 Performers
Date and Time
Location
Refund Policy