Description
For Members of the Fortune Bay Expedition Team ONLY.
We will be venturing deep into the wilderness where SUVs and Cars can't go. From our first camp near a 400 foot cliff, we will head north for 30km to the Blue Fox Lodge located on Fitzpatrick Lake in the Algoma Wilderness. Our path are ATV supply trails built to accomodate only ATV traffic. These remote and upmapped roads will lead to a wilderness lodge not accessible by car or 4x4.
From the Blue Fox lodge we will work our way through the wildenress to Highway 129. The next 70 km will lead us to finish the loop back to or original camp.
Participants should be in good physical condition and have an intermediate skill level on a mountain bike. Ropework knowledge is helpful by not necessary as we will explore the Fitzpatrick Lake area. The exploration party will have to move at a reasonable pace, if you are not experienced and confident on a mountain bike, it is not recommended that you join this expedition.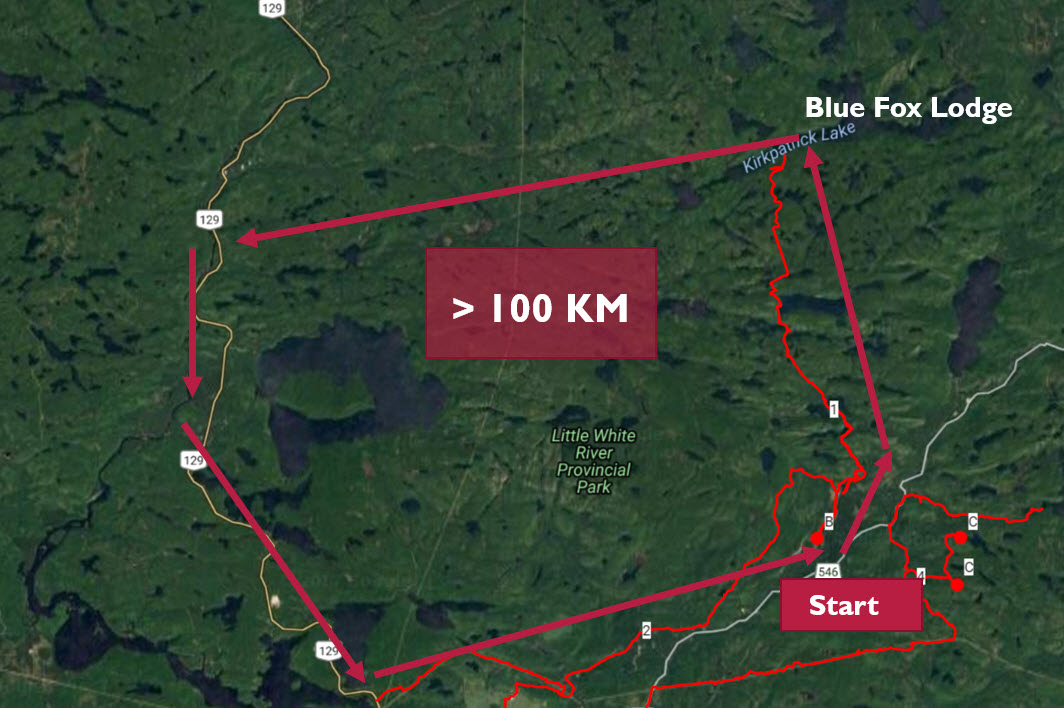 We will meet near Tunnel Lake on Thursday night - any time after 6pm. The next morning, early, we will begin the Journey. This exploration is part of our Lost Wilderness Exploration of this area over a 4 year time period.
If you need help assessing or modifying your bike. Or if you have questions, please contact the team's bike mechanic
If you have any questions, you may contact the expedition leader
Registrations by non-members will be cancelled.