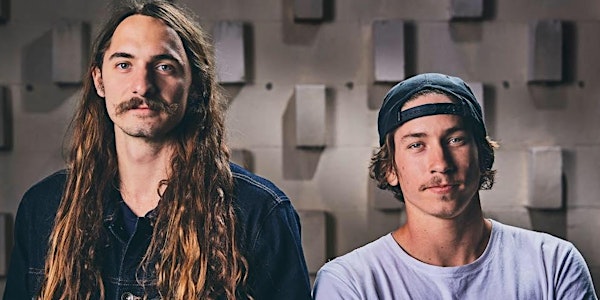 Blue Footed Boobies w/ Late Notice
The Pour House Music Hall & Record Shop
Location
The Pour House Music Hall & Record Shop
224 S Blount St
Raleigh, NC 27601
United States
About this event
BLUE FOOTED BOOBIES:
Two piece Psych Rock/Blues Band out of Wilmington, NC. Dirty, Fuzzy, Nasty Down Home Blues Rock.
Late Notice:
Six piece band, Late Notice, consists of two guitarists, a bass guitarist, keyboardist, drummer, and lead singer. They play a wide range of music from rock and indie rock to hip hop and even some freestyle rap. The band was brought together in August over a mutual love for music and a passion for performing. The six band members, Aidan Flynn, Yates Weaver, Chandler Kosterman, Madi Schoninger, Emerson Bruno, and Jared Marino are all current students of NC State. Jared is from Winston Salem, NC, and the rest of the band originates from Wilmington, NC, and attended Noble Middle School together (a long time ago).
Late Notice is currently in the works of creating their first EP, and plans to record and release these songs in the Spring. Their setlist will include both covers that encompasses the bands sound and unreleased originals. Within the band, 3 of the members are part of other musical projects. Aidan raps under the name "Flarn" and has released original music under this name. Yates and Chandler started a group called "Guest" and have also released originals. Late Notice has quickly gained a following and plans for the Spring to be their busiest season yet.
Blue Footed Boobies

Dirty, Fuzzy, Nasty Down Home Blues Rock