Description
Join the Blue Devils, Blue Devils B, and Blue Devils C as they perform their respective 2017 programs "on the move" at the annual Family Day event at Los Medanos College. This is a full day of fun for the entire family, including picnics and performances with nearly 500 Blue Devil performers!
Warmups begin at 4pm.
Performances begin at 7pm.
Performing groups:
BD Percussion Ensemble
BD Brass Ensemble
Blue Devils Special Needs Guard
Blue Devil C Corps
Blue Devil B Corps
Blue Devils
This ticket will also get you FREE entrance into the 2017 Sneak Peek on June 3. Just show your Family Day ticket at the gate.
Some BDPA donors ($125+) are eligible for complimentary tickets. Please call 925.689.2918 x0 or email donations@bluedevils.org to reserve your donor tickets.
Special thank you to our Family Day sponsor Wendel Rosen for their generous support.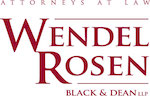 ---
If you need a local hotel, the Walnut Creek Marriott is offering a special BDPA rate. Read more...