BLS Webinar: How to Use CRM to Grow Revenue Faster
Description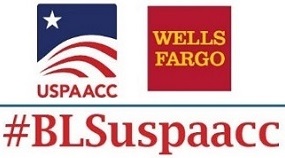 USPAACC's Business Leadership Series (BLS), exclusively sponsored by Wells Fargo, will consist 15 live webinar sessions, where participants will explore current issues in the small business community related to starting, managing and growing an entrepreneurial venture as well as how to get their foot in the door of Fortune corporations and Government agencies. For previous webinars in 2015 and 2016, please visit http://uspaacc.com/programs/business-leadership-series.
The 2017 - 2018 BLS Webinar will start with the subject "How to Use CRM to Grow Revenue Faster" and a kick-off remark by Susan Au Allen, National President & CEO, USPAACC.
How can you use CRM data to improve sales performance? Rather than just watching your revenue number, how can you proactively grow it? Join researcher and best-selling author Jason Jordan as he reveals which metrics are critically important and which metrics are just distractions. Learn how to use CRM data to focus your sales team on doing the right things to grow your company. Leave this webcast with greater confidence that revenue growth is under your control.
[SPEAKER]
Jason Jordan - Founding Partner at Vantage Point Performance, Author of Cracking the Sales Management Code (McGraw-Hill, 2012), Director of Research for the Sales Education Foundation and a visiting faculty member in the Executive Education and MBA programs at the University of Virginia's Darden School of Business.
*After your RSVP, we will send an instruction to the webinar one week prior to the webinar.