Description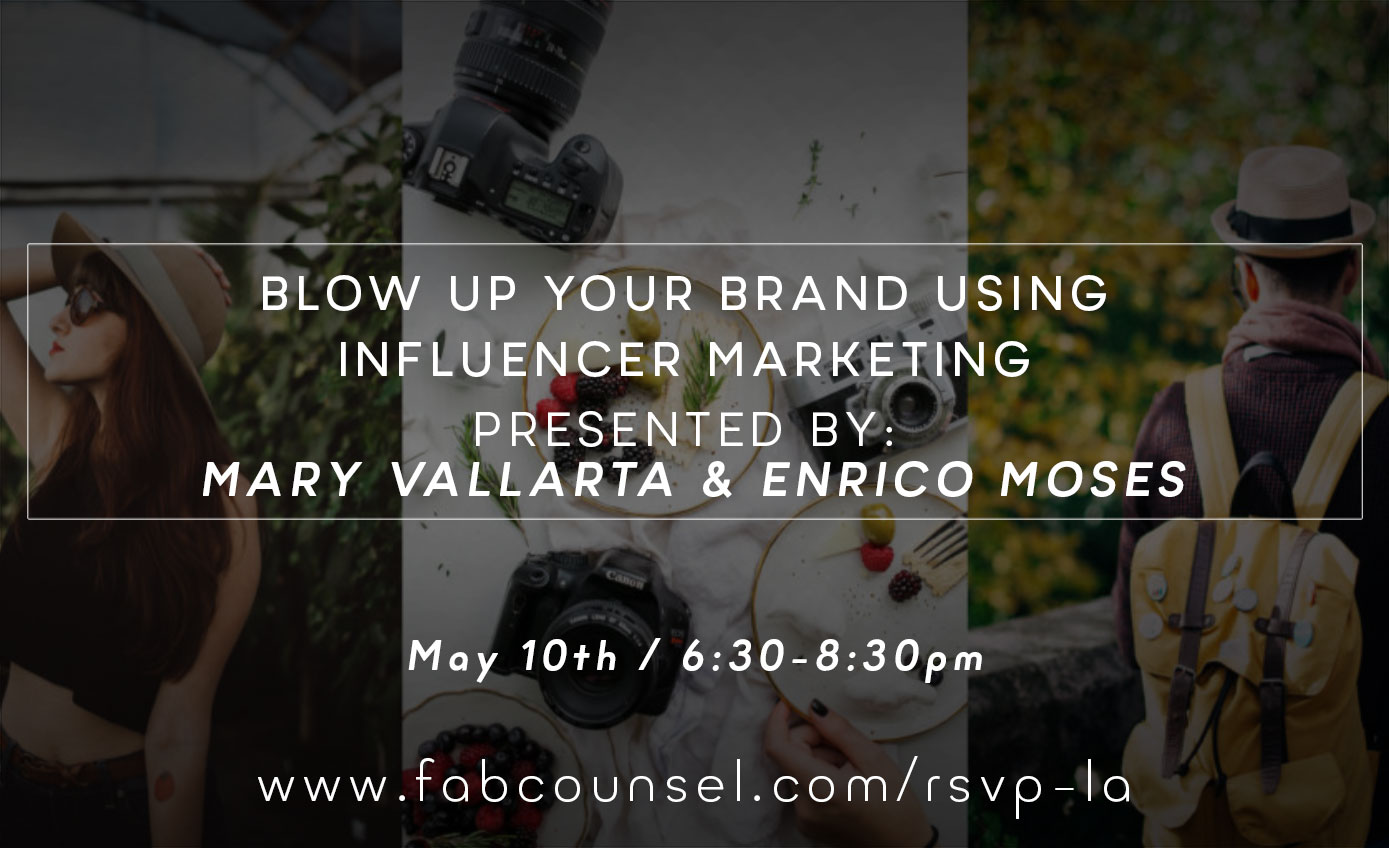 Who are influencers? Pretty much anyone with a significant social following who can influence their followers, readers, or viewers to believe in or purchase something, as a result of their own behavior and opinions.
The influencers that many fashion brands work with are particularly celebrities, bloggers and youtubers (social media stars).
Our talk will walk you through how to work influencers in such a way that can contribute to your company's growth in sales, customer recognition, website traffic, social following, and more.
We'll also share some of our own influencer marketing wins that drove over $30,000 in sales for just 1 client as a result of just 1 blog post from 1 influencer.
Program Flow:
6:30 pm: Arrivals & Mingling (complimentary snacks + beverages)
7:00 pm: Talk begins
8:00 pm: Talk ends & 2nd round of mingling begins
8:30 pm: Meetup ends