Blossom Walk 2014

Sunday, March 9, 2014 from 11:00 AM to 3:00 PM (PDT)
Event Details
Please join us on Sunday, March 9th from 11am – 3pm for our annual Blossom Walk. Delight in the breathtaking beauty of our orchard in full flower and learn all about our friends the bees.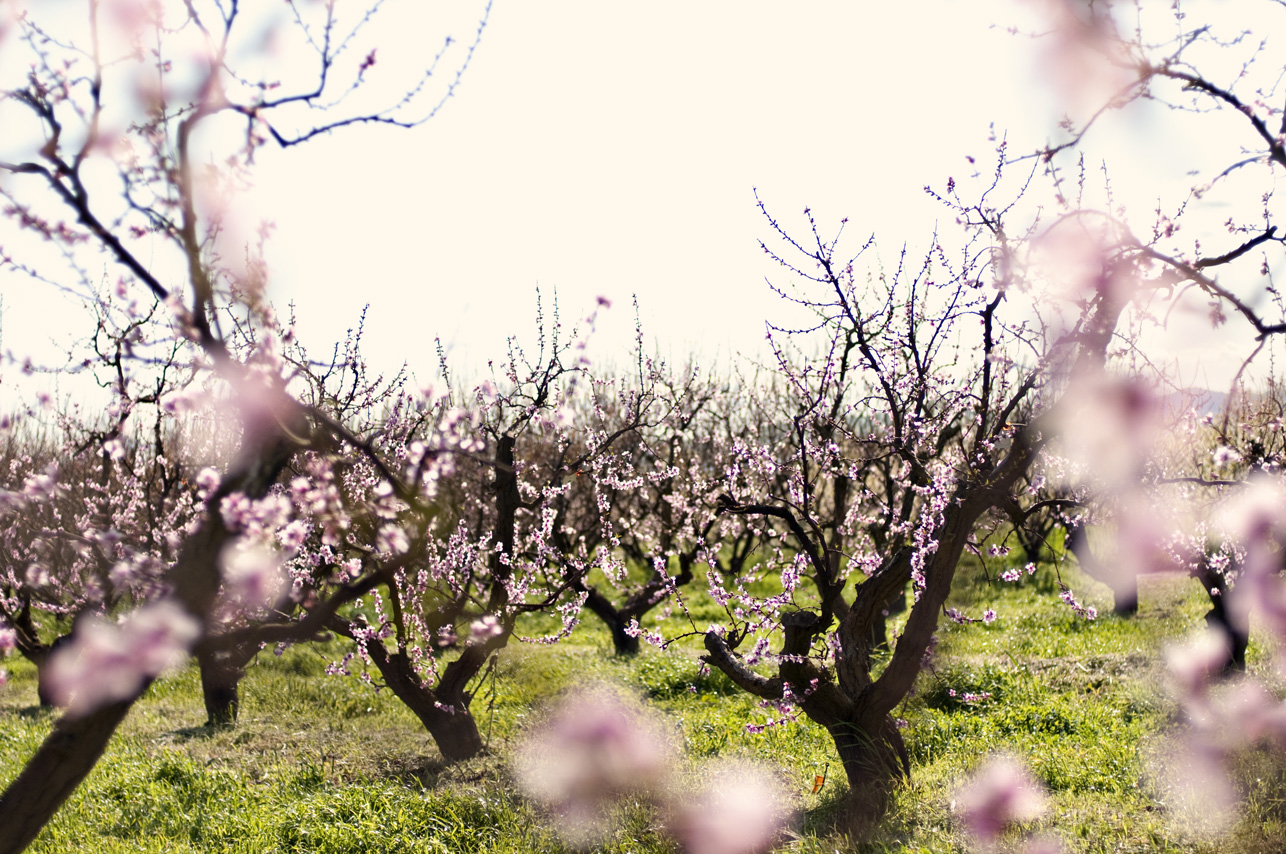 We'll start the day with a bee breath led by CSA member and yoga instructor Sandy Carmellini.  Then we will stroll through rows of soft pink and white flowers to get a glimpse into the secret lives of honey bees with our bee keeper Alan Hawkins.  Alan cares for over 30 hives at Frog Hollow.  He will explain the lives of honeybees, organic bee care, and the work they do at Frog Hollow.  Guests will delight in the rare chance to have a peek into a hive and may even be lucky enough to sample honey straight from the comb.  Honey bee walk commences at 11:15 am from the farm buildings.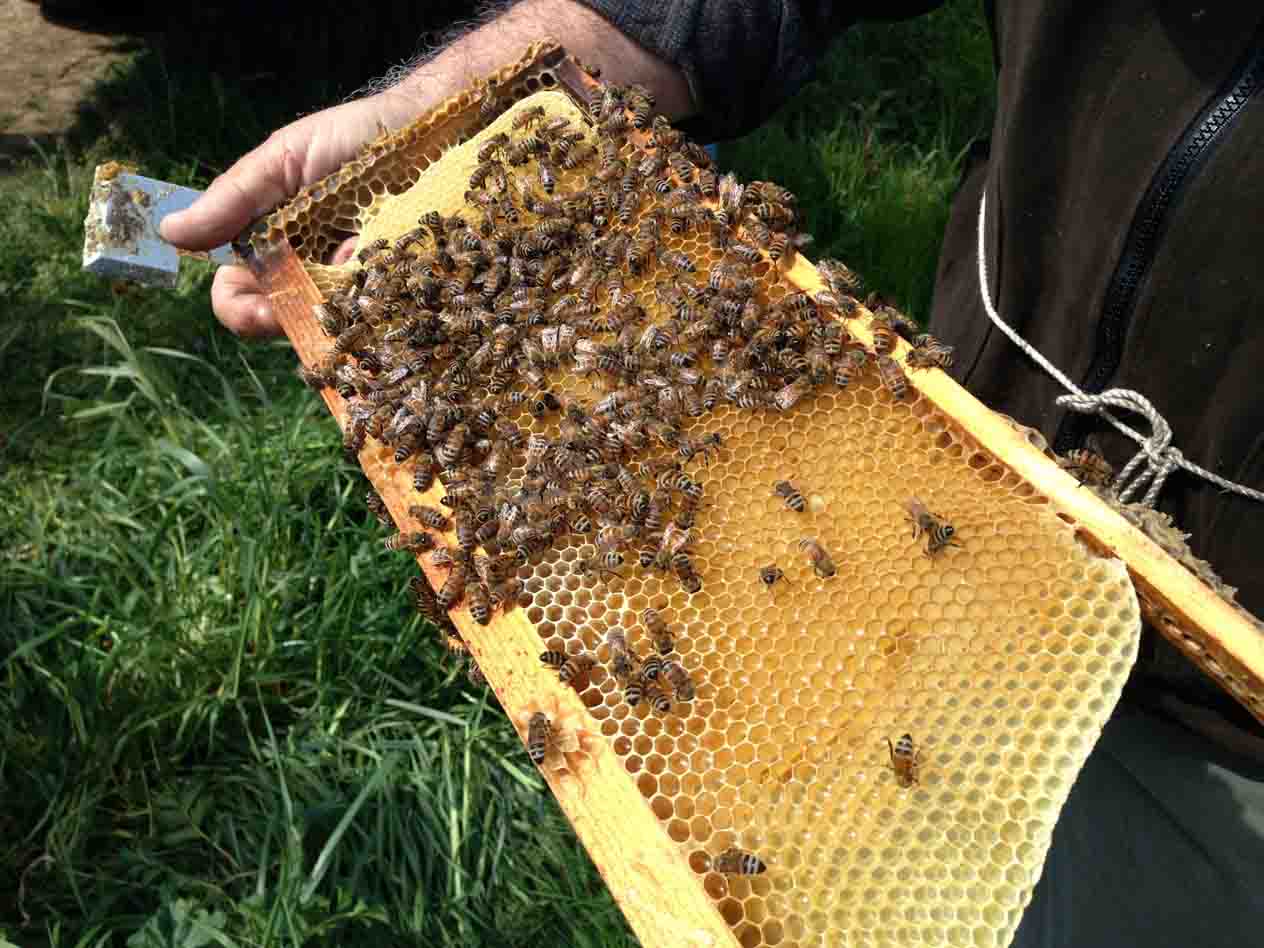 Pack a lunch, relax, and enjoy the beauty of the blossoms during lunch hour in the orchard. Carl and Corbin Pagter from the Mt. Diablo String Band will be picking away on their banjo and fiddle while Molly will have a make your own blossoms craft set up for the kids.  Chef Anna will be leading a blind olive oil tasting table. See if your palette can discern the difference between Frog Hollow's recently cold-pressed extra virgin olive oil and olive oil brands you find at the grocery store.  We will provide limited table seating and straw bales in the orchard, as well as water for guests.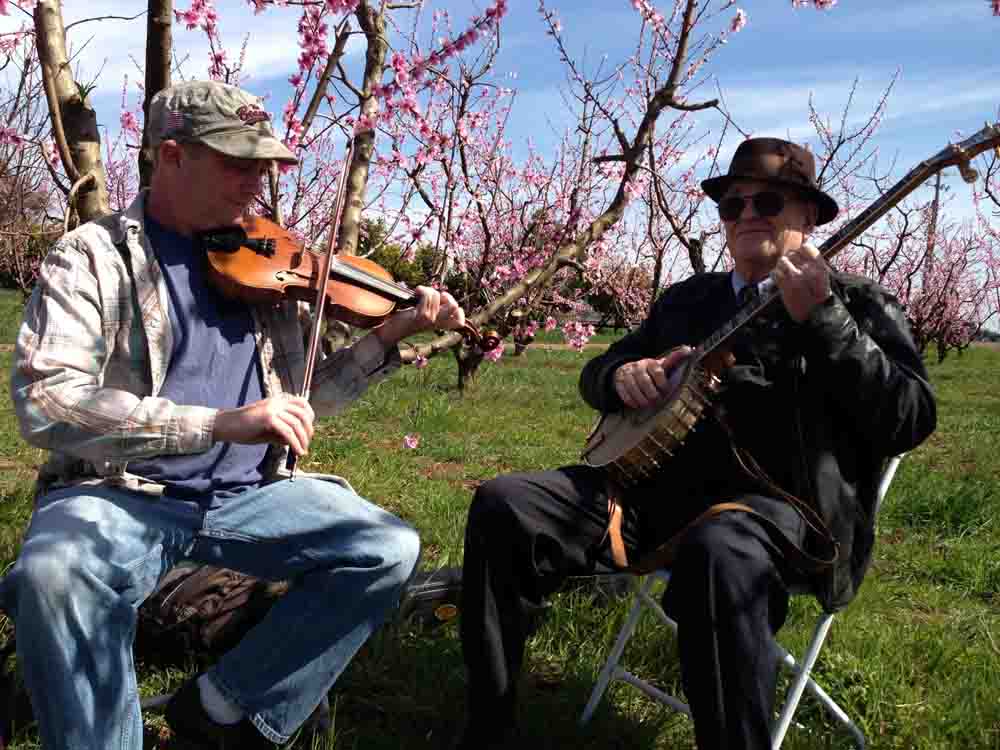 Following lunch, learn about the wonderful world of California native bees and their role in agriculture! Stroll back to our Native Bee Garden with Dr. Gordon Frankie and Jaime Pawelek, from the UC Berkeley Urban Bee Lab.  They will introduce you to their Farming for Native Bees project at Frog Hollow, an innovative farmer-initiated project addressing the precipitous decline of honey bee populations, a key issue faced by U.S. farmers. You'll have a chance to learn about the most common native bee species in California and basic bee-plant relationships. Try your hand at aerial netting and help monitor the bees at Frog Hollow. Native Bee walk commences at 1:15 pm from the lunch area.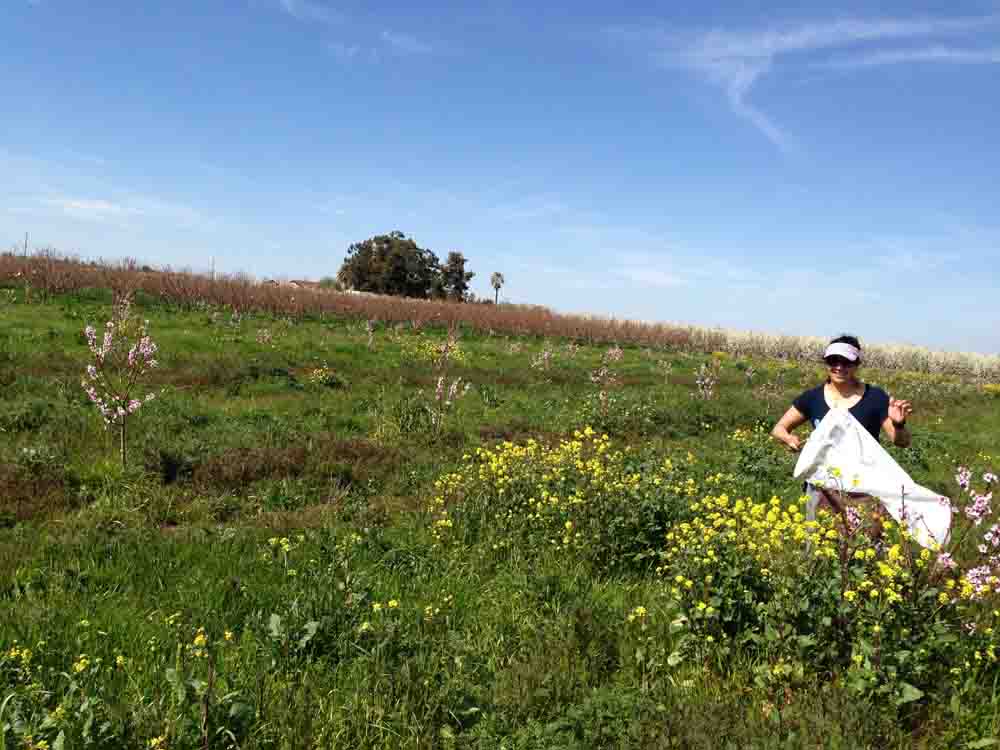 ****Although bees are not aggressive, those with known bee allergies may want to steer clear of the hives and native bee gardens.
We will also have a mini-market of our Frog Hollow Farm products and orchard honey for you to purchase.  Purchases are cash or check only please.
Please feel free to participate in as much or as little of the bee talks as you like.  You are welcome to meander through the trees on your own during the event. What you should bring:
a reusable water bottle

lunch

picnic blanket for strawbale seating

layered clothing

comfortable shoes you don't mind getting dirty

a camera

cash or check if you'd like to purchase anything
Due to the nature of this event, space is limited so register early if you'd like to attend.
We ask you to remember that Frog Hollow is a working farm.  For your childrens' safety please be sure they don't play on any farm equipment and stay away from the irrigation canal. Though Farmer Al and Becky's dog Nochi would love the company, please leave your pets at home. 
If you have any questions please contact us at csa@froghollow.com.  We hope to see you on the farm! 
When & Where

Frog Hollow Farm
11435 Brentwood Blvd
Brentwood, CA 94513


Sunday, March 9, 2014 from 11:00 AM to 3:00 PM (PDT)
Add to my calendar
Organizer
Frog Hollow Farm's Happy Child CSA