Description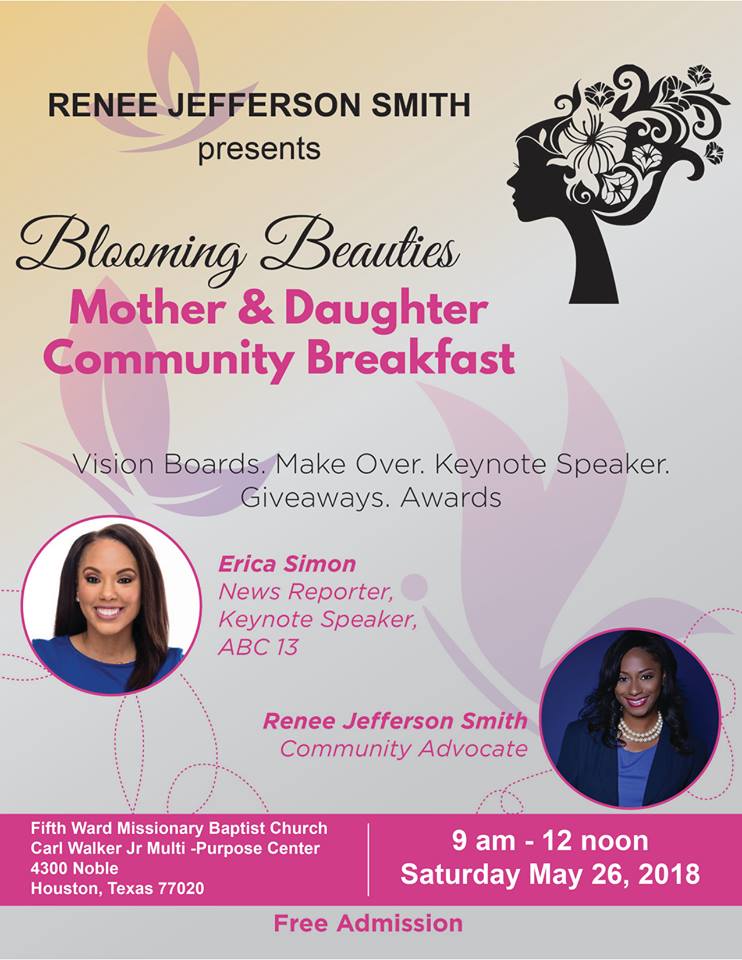 Blooming Beauties Breakfast is a Mother/Daughter breakfast that will take place in the Fifth Ward community but participants from communities throughout the city of Houston. This event was created to help increase community engagement and help bring the Women and Children in the Fifth Ward community and surrounding communities together for a memorable morning of fun, festivities and fellowship.
Guest will hear from our Host, Mrs. Renee Jefferson Smith, Mrs. Sonja Parker Foudner of PAPS, Parents Against Predators and Erica Simon, News Reporter from Houston's own ABC 13. There will be FREE FOOD as well as the opportunity to relax with some FREE shopping and walk away with giveways and other goodies.
Be sure to tell family and friends and register for this wonderful event.