Join Youth In Action at our end-of-year celebration and showcase of youth work-- Bloom!!
About this event
It's been a long year, but the work hasn't stopped and neither has the energy level of our youth! Though the pandemic changed the way the work is done, the work continued to evolve and YIA has embraced the change to great effects, continuing to create the necessary spaces for our youth to be centered and develop not only their leadership skills, but also lead change in their communities.
Bloom is our opportunity to invite all of our friends to connect with us, have fun and learn what's blooming!
Whether you decide to join in-person (outside!) or virtually, you'll get to experience:
Connection and networking with our current youth, alums, team members and board members-- and the rest of our community!
Hear a word from our alums, current youth and team!
Experience interactive youth presentations of their Action Group work as well as presentations from our first year members on their identity and leadership development!
Win prizes and raffles!
And extra special for this year: a youth curated fashion show, displaying our newest merch!!
Can't wait to see you there!!!
**Special thanks to The Dean Hotel for donating this outdoor space to make it a reality.**
Who We Are:
Youth In Action (YIA )is a non-profit organization based in the Southside of Providence that works to support young people of color in RI's marginalized communities. We recognize that many of our youth come from communities that suffer from a disproportionate share of social, economic, and environmental burdens. Because of this, our youth walk through the door with an experiential social awareness--the recognition of discrimination, over-criminalization, and broad inequities in their schools and neighborhoods. Our programming provides a space where youth can come together to share their stories, learn leadership skills and take action. YIA exists to make safer spaces for youth to find themselves, grow, and make change in their own lives and communities. We do this by offering free after school programming (Core, Immersion, Collective, summer series), partnering with schools and other youth serving community partners, and organizing and engaging in coalitions and movements for change. And youth lead every step of the way, from the board to the team, that's why we believe that-- nothing about us, without us, is for us.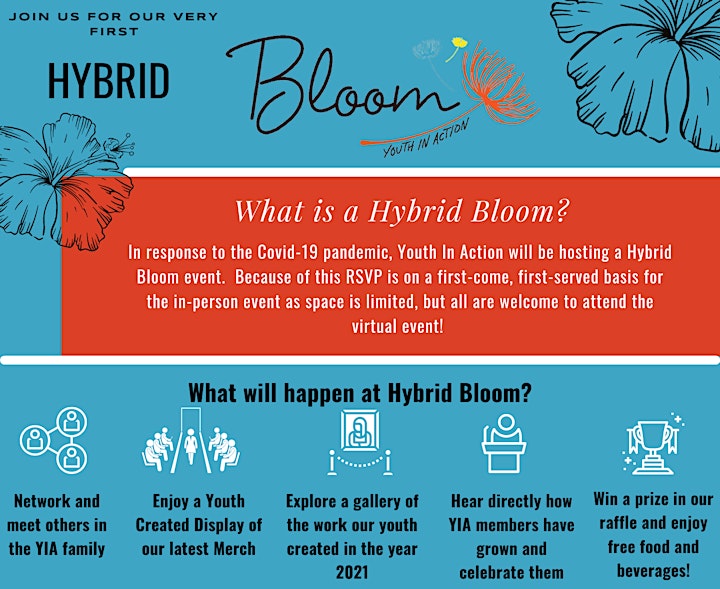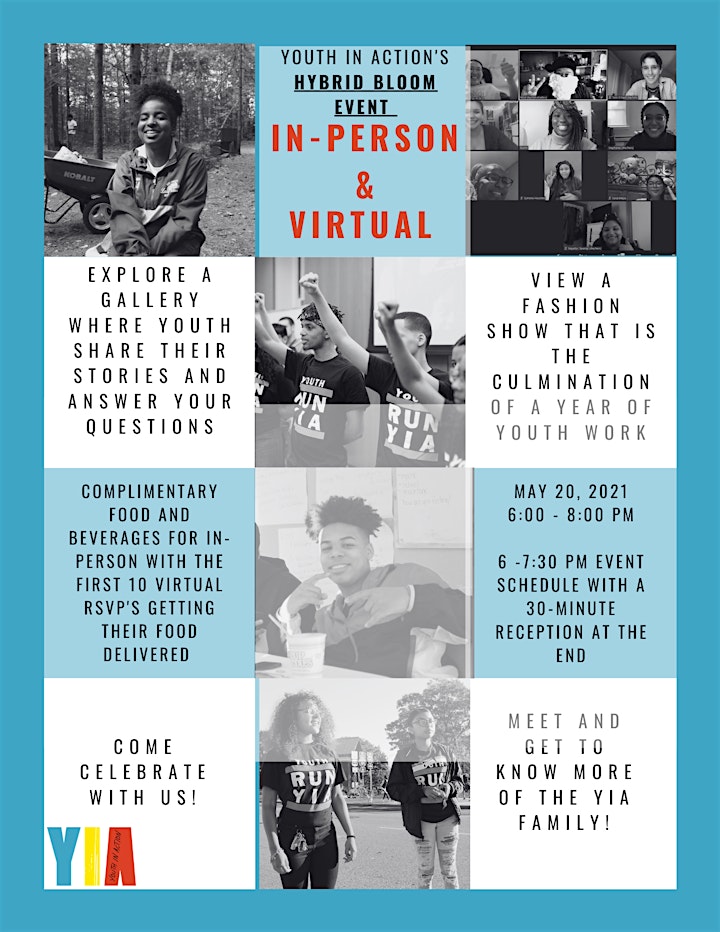 Organizer of Bloom 2021! Hybrid Edition