Description
Are you frustrated because you're always on a "diet", but your lab markers keep climbing and your weight has plateaued?
Are you tired of feeling so obsessed with your food, yet you can't seem to reverse the course you're on?
Are you afraid of the complications of diabetes and really want to avoid them?
Join us for this Transformational Weekend where we will Learn to heal your metabolism, b

alance your blood sugar, & l

et go of the dieting mentality to reclaim your health.
This retreat is for motivated health conscious people who are ready to:
Reclaim their health

Learn exactly how, what, and when to eat to lower their blood sugar

Connect the dots to bring all their blood sugar back into balance

Learn where food meets your physiology

Understand the circadian rhythm of blood sugar balance
All of this through the time honored lens of Ayurveda, deepening your intuition and understanding of the body.
If you feel stuck and are ready to truly learn more, and change the course you are on, I invite you to join me for this transformational weekend! There is no time like the present to take your health into your own hands, learn how to heal your metabolism, and reclaim your relationship with your food, your body, and your health.
You will learn how food meets your physiology, knowing what to eat for blood sugar balance. On Sunday, we will spend time in the kitchen, where you will learn some great cooking techniques, new recipes and some good old fashioned inspiration from a seasoned chef.
Have you been diagnosed with Diabetes or Pre-diabetes, or are you noticing changes in your body that you want to address now before they become a problem? Blood sugar balance is the foundation of hormonal balance.
Unregulated blood sugar can show up in the body as:
Weight gain, especially around the middle
Diabetes
Hypoglycemia
Insulin Resistance
High cholesterol
High Blood Sugar
Fatigue
Brain fog
Insomnia
If you are ready to make sure your metabolism is working for you and not against you, then this class is for you. You will learn:
How to eat on a daily balance to manage your blood sugar.
the delicate balance of your endocrine system
Why blood sugar balance is really hormonal balance
The role stress plays in balancing your blood sugar.
Why sleep matters and how to get better sleep
The best form of exercise to bring your blood sugar down
The vitamins and minerals that are necessary for proper balance
Are you ready?
To learn more about your metabolic hormones so you can regain your health as you age.

To learn exactly how to eat for blood sugar balance

To put yourself first and join me for a transformational weekend.
If so, then this course is for you. There is a lot of information out there, but what might truly be missing is a whole body approach to balancing your blood sugar and your overall health. It's worth knowing how your body works, where food meets your physiology, and how to approach balancing your blood sugar so that you can protect yourself and your overall wellness. When our blood sugar is balanced, you are also protecting your brain, which is critical as you age. In fact, conditions such as Alzheimer's are now called Diabetes Type 3.
Blood Sugar Reset Retreat is an 2 1/2 day course that will teach you what you need to know to move forward and reclaim your health. It's for people who are ready to have a different relationship with their food and their bodies and who don't want to do it alone. Blood Sugar Reset Retreat combines the 5,000-year-old wisdom of the ancient healing tradition of Ayurveda with contemporary cutting-edge research to give you a comprehensive and sustainable way to approach caring for your body. If you want group support and to be guided to learn self-care practices that last a lifetime, and give you the tools and know how to support your whole body, then I invite you to join us.
---
Here are some of the things that my clients have experienced when they approach weight loss and lowering their blood sugar with a Blood Sugar Reset
I am not obsessed about food anymore.

My cravings are disappearing.

I know what to eat to keep my blood sugar balanced.

For the first time in my life, I am no longer dieting, and I have lost 30 lbs.

My A1C went from a 12 to a 7!

I am doing things in my life that I never thought I could do.

I am sleeping like a baby again.

I threw out my sleep apnea machine.

I am mindful about so many things in my life.

I feel so much better,

I went backpacking, something I only dreamed about doing!
Eating for hormonal balance is a different approach that gets better results. It's not about counting calories, it's about honoring your metabolic hormones on a daily basis to allow your body to find it's natural rhythm.
---
Your Guides
Mary Sheila Gonnella, NC
Metabolic Transformation Expert brings to this course over 10 years of experience in the Nutrition, Health and Wellness world.
MARY SHEILA holds a clinical focus on helping her clients balance their blood sugar to prevent or reverse diabetes, regulate their moods, and right-size their body weight. Mary Sheila combines Holistic Nutrition, Clinical Ayurveda, Adrenal Support, and Amino Acid Therapy to create a unique supportive experience for her clients and students. Her passion makes nutrition concepts come to life and leads her clients to consistently successful outcomes. Specialties include:
Blood Sugar Support
GI health
Adrenal Support
Clinical Ayurveda
Amino Acid Therapy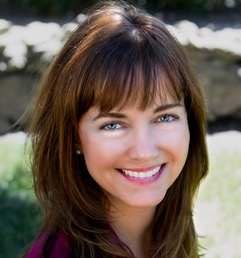 Lisa Monroe, NTP As a Nutritional Therapy Practitioner and Therapeutic Chef, Lisa helps individuals detect imbalances and develop a plan to help maximize health and possibly prevent disease. Her goals are simple; help you improve your life by providing the most natural, healthy, nutrient dense and traditionally prepared food. One of her recent accomplishments was helping a client decrease his sugar and alcohol addiction. Her interest in food as medicine began when her two young children experienced health issues that conventional medicine could not resolve. The discovery of gluten and dairy sensitivities helped her children live a life free of pain. When Lisa is away from her laptop and kitchen, she enjoys bike riding, walking her dogs and cooking up creative dishes with family and friends.
Together Mary Sheila and Chef Lisa Monroe will provide the information, insight, empowerment, choices, and support you need to take charge of your health and live the life you were meant to live.
---
Why Blood Sugar?
Blood sugar dis-regulation is our 21st century global health crisis, and a contributing factor to Diabetes, heart disease, Alzheimer's and cancer.
According to a report released in July 2017, from the Centers for Disease Control and Prevention (CDC) "More than 100 million U.S. adults are now living with diabetes or pre-diabetes. The report finds that as of 2015, 30.3 million Americans – 9.4 percent of the U.S. population –have diabetes. Another 84.1 million have pre-diabetes, a condition that if not treated often leads to type 2 diabetes within five years. There are so many forces against us when it comes to processed and convenience foods. Our busy schedules demand time away from the kitchen and we are outsourcing our nutritional needs like never before.
I believe balancing your blood sugar is one of the most important things you can do for our body on a daily basis.
High blood sugars contribute to diabetes, weight gain, fatigue, brain fog, cancer, and cardiovascular risk. High blood sugar is a conversation about the quality of our blood that is circulating through our entire body and is the life force oxygenating our cells, bringing nutrients to all of our tissues and organs, This same blood passes through our heart, liver, and the smallest nooks and crannies in the body to give them nourishment, including behind the eyes, into the extremities, and the filtering system of the kidneys. If the sugars in the blood are too high for too long, our blood is compromised, becoming too sweet, thick, and viscous, like honey. Thick blood stressed these organs and tissues, and can't pass through those nooks and crannies, or get into the cells. So blood sugar is essentially blood that is not able to perform its job throughout the body. High blood sugar becomes an entire full body metabolic issue. And because it stressed our metabolic hormones, namely Insulin, it then becomes a hormonal issue and put our entire endocrine system out of balance.
The foundation of our health and vitality lies with balancing our hormones. Blood sugar balance is hormonal balance. Our body is always striving for balance, and in science we call this balance Homeostasis. The more we can support the body with homeostasis, our hormones become balanced and the body has what it needs, it is not in fight or flight, it is relaxed and can repair, and be calm and healthy. I have seen this countless times with my clients, and have witnessed their health and vitality return when restore their health through the lens of blood sugar balance.
Have you been concerned about diabetes, or the changes in your body, but have not been sure where to start?

Have you gained more weight around the middle in the past few years?

Does diabetes or heart disease run in your family?

Have you watched your lab numbers climb and want to make sure you are doing what you can to protect yourself as you age?

Do you want to know more about inflammation and what you can do to address it?

Are you confused about the next step?
---
Blood Sugar Reset Retreat Is for You If…
You know that your health depends on you making a change to reverse the course of disease in your body.

You're ready to reclaim your health by losing the dieting/magic pill mentality and restoring your relationship with your body and your food.

You want to learn how food meets your physiology, and you are ready to eat for blood sugar balance and restore metabolic and hormonal balance in the body.

You're truly ready to make your health your number-one priority and put in the time, commitment and effort it takes to truly change your old behaviors.

You want to learn from someone who has helped others change their lives through proper nutrition, and positive lifestyle changes.

You like to gain valuable insight and accountability from group support and community.
---
Here's Exactly What You Get with the Program
2 1/2 days of focused instruction so you know how blood sugar works in your body, how to eat for blood sugar balance, and how to take it forward. We will be in the classroom and in the kitchen, so you are not only inspired with some new delicious recipes and cooking techniques, but you will know how to do it! You will get a workbook that includes recipes and educational handouts to support you in moving forward.
---
The Curriculum
WEEKEND RETREAT FULL BODY SUPPORT
How to approach high blood sugar from a hormonal perspective
Get to know your metabolic hormones and how to honor their circadian rhythm – the key to their balance
Understanding your endocrine system and how to support it
How to eat, sleep, and exercise for blood sugar balance
Best exercises to lower blood sugar, that you can do on a daily basis
The Vitamins and Minerals your body needs for blood sugar balance
The role of stress and how to nourish the adrenals to bring back balance
How to lower systemic inflammation and lower your risk of cardiovascular disease
Ancient Indian healing principles of Ayurveda
Contemporary principles of Holistic Nutrition
Self-care tips and tools to support you in reaching your goals
How to cook and eat for blood sugar balance in the kitchen!
---
What is it going to cost?
First I'd like to ask…
What is it costing you not to get help and support?

What is it costing you to keep struggling trying to figure it out on your own?

What is it costing you to watch your lab markers continue to climb?
Our current medical model is not designed to help you reclaim your health. With all due respect to doctors working within the constrains of the current system, a 20-minute doctor visit is not enough time to address all the diet, life-style, and emotional issues that have left us confused. Very few doctors have the time to look at you as a whole person, much less offer treatments that can address the whole spectrum of factors that are contributing to your health. This program is designed to empower you to understand the connections between your hormonal system, the inflammatory cascade, your food, and your lifestyle choices. You will be guided to understand how these factors contribute to supporting and maintaining not only your blood sugar levels, but also your hormonal balance, essentially allowing you to deeply nourish your body. I know that nutrition was never taught in school, and there is a lot of information out there. This program addresses your concerns, and supports you with everyday support you can give to yourself, putting you in the drivers seat, and allowing you to use the power of food as your medicine. My offering to you is an education-based step-by-step model in a supportive environment that allows you to apply what you learn to make lasting changes in your health and vitality. And … I've got your back! For all of that … The total investment in Blood Sugar Reset Retreat $295. If you want to go even deeper, with more 1 on 1 support the entire package is $795 – see details below.
---
Our Promise:
Try the course out for the first evening, and give it your all. If you diligently participate in the session and feel that the course is not right for you for any reason, just let us know, return all course materials, and we will gladly refund 100% of your money, no questions asked. If you have any questions about Blood Sugar Reset Retreat, please email me at occidentalnutrition@gmail.com and I will answer your questions.
---
What Clients Say …
About Mary Sheila:
My husband retired last year, and we knew it was well past time to do something about our diet and health. Unfortunately, we did what most people do and just restricted calories. Of course we lost a lot of weight, but we knew this was unsustainable. We took a Mindful Eating class with Mary Sheila, which was an incredible learning experience. Mary Sheila takes a mountain of information (and a mountain of misinformation) and provides it in easy-to-digest portions, well-seasoned, spiced expertly and laid out on a smorgasbord of topics connecting the dots between food and sleep, hydration, movement, self-care, and a host of other things that you don't necessarily think of as falling under the category of nutrition. It's been over a year since then, and my husband and I have collectively lost almost 250 pounds, dozens of inches and are shadows of our former selves. But more importantly, we're eating healthier than ever, we're hiking, playing sports and being far more physically active than we've been in many years, decades even. My husband has been able to cut out nearly all of his medications, as well as his sleep apnea machine and both of us have greatly improved our sleep—through proper eating! We both feel like we're now in control of our health and can't thank Mary Sheila enough for her knowledge, energy, dedication and wonderful sense of humor. –Nancy, Forestville, CA
When I was diagnosed with Diabetes last July (2016) I came to Mary Sheila for help in establishing a nutritional regimen that would help me get my glucose numbers under control. My previous diet, while good, was carbohydrate heavy due to my overcompensation for lack of protein. I had not eaten red meat, or poultry for over twenty years. And although I did eat fish, it was very limited. With Mary Sheila's help I was able to look at my diet and make some positive, informed choices to get my diabetes under control. It's a continuing struggle, but I greatly benefited from the help and encouragement I received from Mary Sheila after just a few personal consultations. My A1C dropped from a 12 to a 7 after 3 months. J.M.
I personally will be forever grateful that I met Mary Sheila. In the past month that I have worked with her, she has made all the difference in my life. For 20 years, after watching my father pass from cancer, I have followed a pretty healthy lifestyle. However, at 47 years old I found myself dealing with a health crisis relating to my thyroid and my lymphatic system. I took an hour-long class with Mary Sheila that was extremely informative. I found Mary Sheila immediately very easy to talk to, and I felt very comfortable with her, which doesn't always come easily for me, being the private person that I am. Mary Sheila has made all the difference in my confidence level relating to my current health and with the approach I have taken. She has given me many tools and has taught me food choices as well as exercise habits that have made all the difference. Where I previously considered myself to be pretty versed in good health, Mary Sheila has taught me many new tools. I am now feeling more empowered in my future health path and in working through what I need to do next. And I have met a wonderful and knowledgeable friend that I know I can depend on in the future too. What a blessing she has been! – Michelle M., Cloverdale, CA
Before working with Mary Sheila I felt like a toxic blob. I had not been taking care of myself and had pretty much let myself go after having children. I was not exercising and relying on sugar and caffeine to get me through the day. Mary Sheila helped me understand what I was doing to my body and how I can make changes to get back on a healthy track. Not only was Mary Sheila supportive and informative, she never judged me for the way that I had been treating my body. She was understanding and just wanted to help me feel my best. Through the diet and exercise plans laid out by Mary Sheila, I have achieved all my personal goals, feel fantastic, and have incorporated healthy habits back into my life. – Becky C., Santa Rosa, CA
Working with Mary Sheila Gonnella is a pleasure and a delight even when faced with the daunting task of commitment to weight loss and exercise. Mary Sheila provides a supportive environment in which to achieve one's personal goals regarding general health and nutrition. The routines she proposes are not punishing. The diet recommendations are satisfying and go a long way to eliminative unhealthful food cravings. The emphasis on weight loss management and maintenance for long-term effects is promising. In addition to feeling as well as I have ever felt, I learned much about the body as a functioning organism and the roles of nutrition and exercise. It is easier to stay motivated when one better understands the basic underpinnings of health and nutrition. The immediate benefit from the course was the weight loss. The more lasting benefit is the continuing awareness of what I eat and what it does. – Cheryl M., Jenner, CA