Description
Please note: This workshop takes place over a 3 day weekend. Attendance for all 3 days is highly recommended.
Friday, February 1, 5-7 pm
Saturday, February 2, 10-5 pm
Sunday, February 3, 10-4 pm
Join us for this Transformational Weekend where we will Learn to heal your metabolism, b

alance your blood sugar, & l

et go of the dieting mentality to reclaim your health.
This retreat is for motivated health conscious people who are ready to:
Reclaim their health

Learn exactly how, what, and when to eat to lower their blood sugar

Connect the dots to bring all their health back into balance

Learn where food meets your physiology

Understand the circadian rhythm of blood sugar balance
All of this through the time honored lens of Ayurveda, deepening your intuition and understanding of the body.
If you feel stuck and are ready to truly learn more, and change the course you are on, I invite you to join me for this transformational weekend! There is no time like the present to take your health into your own hands, learn how to heal your metabolism, and reclaim your relationship with your food, your body, and your health.
Have you been diagnosed with Diabetes or Pre-diabetes, or are you noticing changes in your body that you want to address now before they become a problem? Blood sugar balance is the foundation of hormonal balance.
Blood sugar dis-regulation is our 21st century global health crisis, and a contributing factor to Diabetes, heart disease, Alzheimer's and cancer.
According to a report released in July 2017, from the Centers for Disease Control and Prevention (CDC) "More than 100 million U.S. adults are now living with diabetes or pre-diabetes. The report finds that as of 2015, 30.3 million Americans – 9.4 percent of the U.S. population –have diabetes. Another 84.1 million have pre-diabetes, a condition that if not treated often leads to type 2 diabetes within five years. There are so many forces against us when it comes to processed and convenience foods. Our busy schedules demand time away from the kitchen and we are outsourcing our nutritional needs like never before.
Unregulated blood sugar can show up in the body as:
Weight gain, especially around the middle
Diabetes
Hypoglycemia
Insulin Resistance
High cholesterol
High Blood Sugar
Fatigue
Brain fog
Insomnia
Are you ready?
To learn more about your metabolic hormones so you can regain your health as you age.

To learn exactly how to eat for blood sugar balance

To put yourself first and join me for a transformational weekend.
If so, then this course is for you. There is a lot of information out there, but what might truly be missing is a whole body approach to balancing your overall health. It's worth knowing how your body works, where food meets your physiology, and how to approach balancing your blood sugar so that you can protect yourself and your overall wellness. When our blood sugar is balanced, you are also protecting your brain, which is critical as you age. In fact, conditions such as Alzheimer's are now called Diabetes Type 3.
Blood Sugar Reset Retreat is an 2 1/2 day course that will teach you what you need to know to move forward and reclaim your health. It's for people who are ready to have a different relationship with their food and their bodies and who don't want to do it alone. Blood Sugar Reset Retreat combines the 5,000-year-old wisdom of the ancient healing tradition of Ayurveda with contemporary cutting-edge research to give you a comprehensive and sustainable way to approach caring for your body. If you want group support and to be guided to learn self-care practices that last a lifetime, and give you the tools and know how to support your whole body, then I invite you to join us.
---
Here are some of the things that my clients have experienced when they approach weight loss and lowering their blood sugar with a Blood Sugar Reset
I am not obsessed about food anymore.

My cravings are disappearing.

I know what to eat to keep my blood sugar balanced.

For the first time in my life, I am no longer dieting, and I have lost 30 lbs.

My A1C went from a 12 to a 7!

I am doing things in my life that I never thought I could do.

I am sleeping like a baby again.

I threw out my sleep apnea machine.

I am mindful about so many things in my life.

I feel so much better,

I went backpacking, something I only dreamed about doing!
Eating for hormonal balance is a different approach that gets better results. It's not about counting calories, it's about honoring your metabolism on a daily basis to allow your body to find it's natural rhythm.
---
Your Guide:
Mary Sheila Gonnella, NC
Metabolic Transformation Expert brings to this course over 10 years of experience in the Nutrition, Health and Wellness world.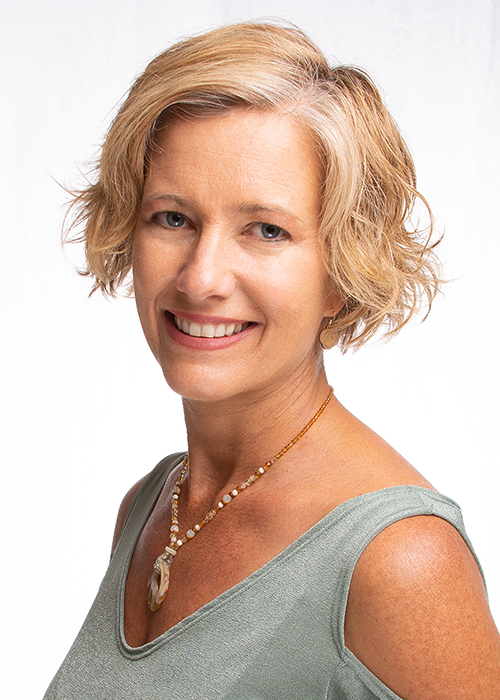 MARY SHEILA holds a clinical focus on helping her clients balance their blood sugar to prevent or reverse diabetes, regulate their moods, and right-size their body weight. Mary Sheila combines Holistic Nutrition, Clinical Ayurveda, Adrenal Support, and Amino Acid Therapy to create a unique supportive experience for her clients and students. Her passion makes nutrition concepts come to life and leads her clients to consistently successful outcomes.
Mary Sheila will provide the information, insight, empowerment, choices, and support you need to take charge of your health and live the life you were meant to live.
---


Blood Sugar Reset Retreat Is for You If…
You know that your health depends on you making a change to reverse the course of disease in your body.

You're ready to reclaim your health by losing the dieting/magic pill mentality and restoring your relationship with your body and your food.

You want to learn how food meets your physiology, and you are ready to eat for blood sugar balance and restore metabolic and hormonal balance in the body.

You're truly ready to make your health your number-one priority and put in the time, commitment and effort it takes to truly change your old behaviors.

You want to learn from someone who has helped others change their lives through proper nutrition, and positive lifestyle changes.

You like to gain valuable insight and accountability from group support and community.
---
The Curriculum
WEEKEND RETREAT FULL BODY SUPPORT
How to approach high blood sugar from a hormonal perspective
Get to know your metabolic hormones and how to honor their circadian rhythm – the key to their balance
How to eat, sleep, and exercise for blood sugar balance
Best exercises to lower blood sugar, that you can do on a daily basis
The Vitamins and Minerals your body needs for blood sugar balance
Ancient Indian healing principles of Ayurveda
Contemporary principles of Holistic Nutrition
Self-care tips and tools to support you in reaching your goals
How to cook and eat for blood sugar balance in the kitchen!
---
Our Promise:
Try the course out for the first evening, and give it your all. If you diligently participate in the session and feel that the course is not right for you for any reason, just let us know, return all course materials, and we will gladly refund 100% of your money, no questions asked. If you have any questions about Blood Sugar Reset Retreat, please email me at occidentalnutrition@gmail.com and I will answer your questions.
---