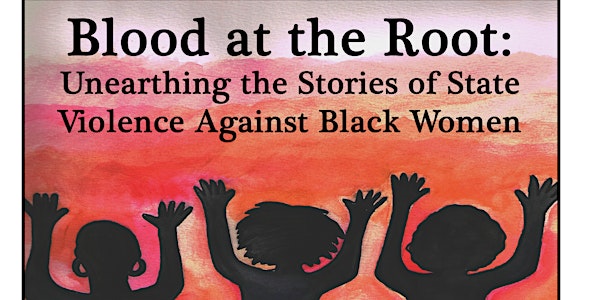 Blood at the Root: Unearthing the Stories of State Violence Against Black Women
When and where
Location
Holy Covenant United Methodist Church 925 West Diversey Parkway Chicago, IL 60614
Description
"In 2015 alone, at least six Black women have been killed by or after encounters with police. For instance, just before Freddie Gray's case grabbed national attention, police killed unarmed Mya Hall—a Black transgender woman—on the outskirts of Baltimore. Alleged to be driving a stolen car, Hall took a wrong turn onto NSA property and was shot to death by officers after the car crashed into the security gate and a police cruiser. No action has been taken to date with respect to the officers responsible for her death. In April, police fatally shot Alexia Christian while she was being handcuffed in the back of a police cruiser. And in March in Ventura, California, police officers shot and killed Meagan Hockaday—a young mother of three—within 20 seconds of entering her home in response to a domestic disturbance."
(Say Her Name Report 2015)
Blood at the Root is an exhibition to focus our attention on the fact that #BlackWomensLivesMatter. Relying on various artifacts, the exhibition curators will narrate the experiences and resistance of Black women who have been brutalized, imprisoned and killed by the state and its agents.
We will also be launching Gone But Not Forgotten, a community quilting project honoring individuals killed by the Chicago Police Department.
The exhibition will run through October. Join us for the opening reception on August 14 from 6 to 9 pm at Holy Covenant United Methodist Church.