Houston's own Tribute to the Grammy Winning SuperStar BLONDIE ! LIMITED CAPACITY SEATING available at this Socially Distanced show!
About this Event
Blond-ish – A Blondie Experience is a quintet out of Houston, Tx that pays homage to the Grammy winning and Rock and Roll Hall of Fame music icon: Blondie.
Special Guests - THE JOAN HEARTS - tribute to JOAN JETT
Blondie were known as pioneers in the mid-late 70s punk and new wave scene eventually incorporating the elements of disco, pop and even some rap in the ensuing years spawning several number 1 hits. Celebrating their music catalog through high energy live performance, Blond-ish covers tunes from the debut album "Blondie" through their 7th release "No Exit", truly delivering the sound and essence of Blondie in their prime.
ALL TICKET HOLDERS will be able to order discounted food from our neighbor STAR PIZZA delivered to your table! Get your tickets early! Don't miss out!
#blondie #CBGB #rapture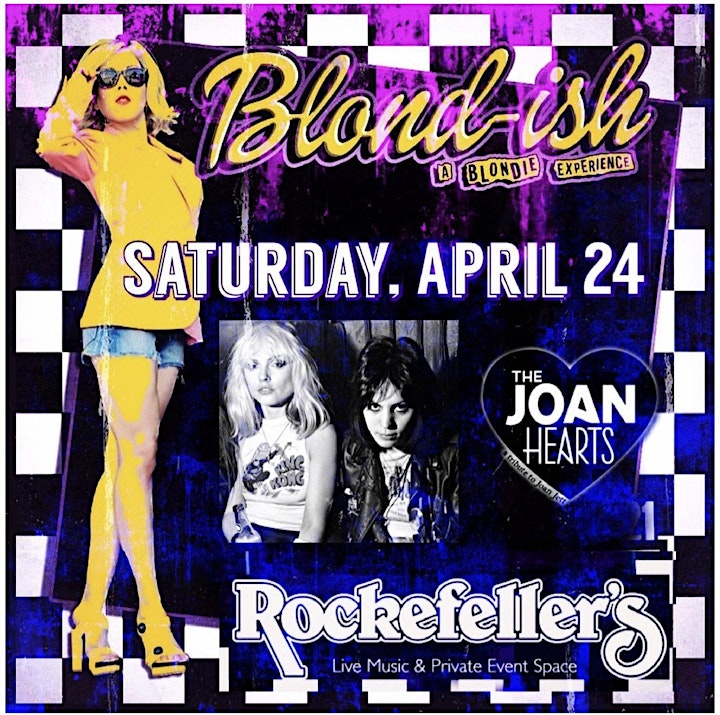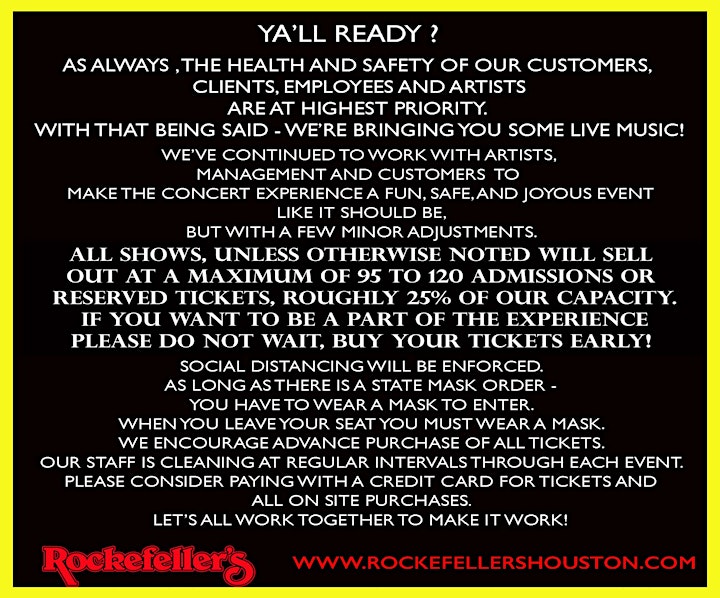 Performers
Date and Time
Location
Refund Policy