Description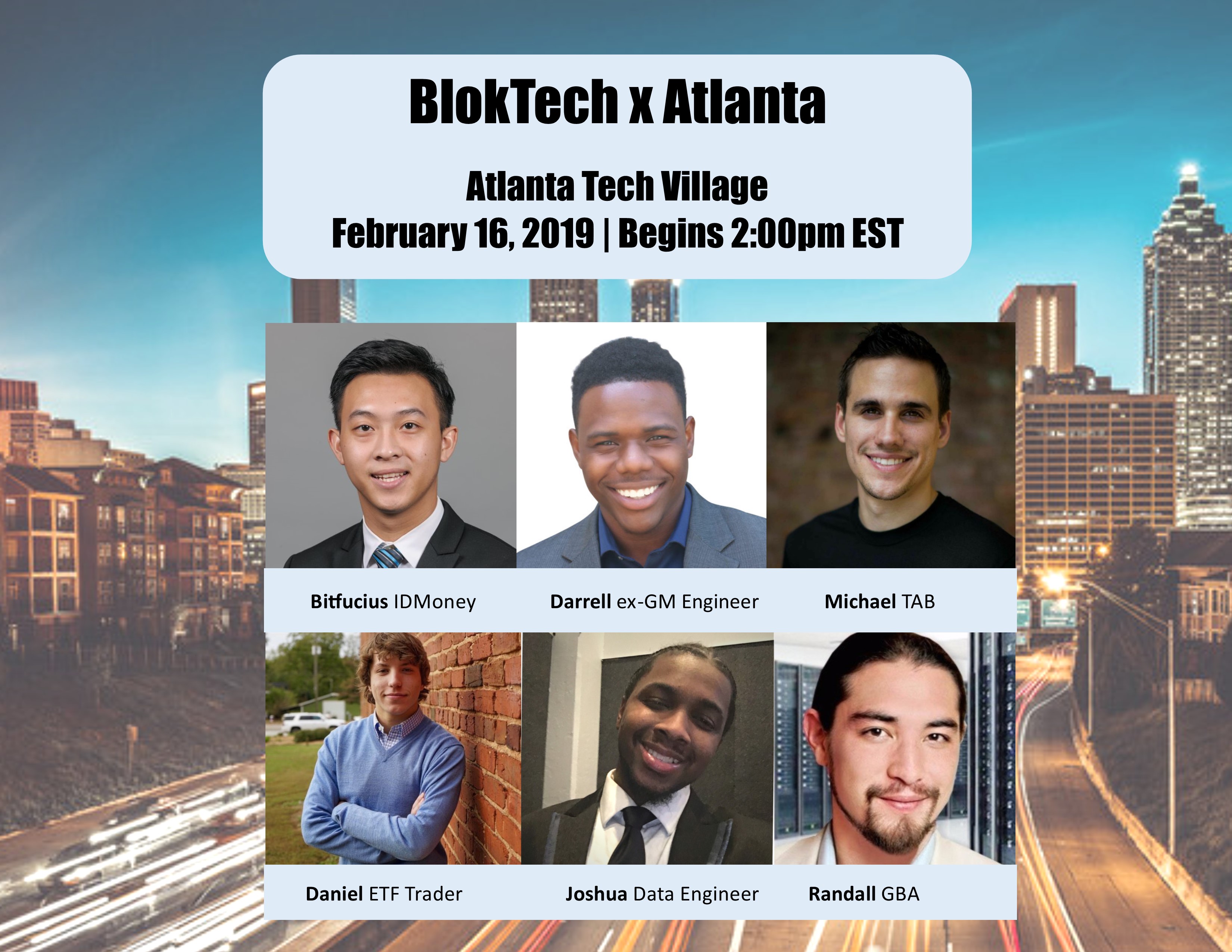 In collaboration with Atlanta blockchain communities, BlokTech presents an educational debate and panel on the topic of blockchain and cryptocurrency. Learn, connect, and share with other up-and-coming entrepreneurs and startups in the blockchain industry.

COMPANIES PRESENT
BlokTech Network, Government Blockchain Association, IDMoney, Homeless GO App, Miami Token, New York Token, Liquex Exchange, RomFinancials, Blockchain Craftsmanship, The Atlanta Blockchain, and Distributed Intelligence.

DATE: February 16, 2019 (Saturday)
LOCATION: Atlanta Tech Village
SCHEDULE:
2:00pm - Doors Open / Networking / Registration
2:45pm - Opening Remarks
2:50pm - Panel: Direction of Bitcoin and Blockchain in 2019
3:30pm - BREAK / Networking
3:45pm - Panel: What are Smart Contracts and How do they affect Me?
4:30pm - Ending Remarks
5:00pm - Networking / Post-Session Survey


Any questions, inquiries, or suggestions? Email us at atlanta@bloktech.network. Want to be an official sponsor for this event or future events, message robin@bloktech.network. Become apart of this growing community www.t.me/BlokTech or www.instagram.com/BlokTechNetwork