Description
DON'T MISS OUT ON THIS CHANCE! Join the Miami Blockchain Society for their next event "BlokTalks: Winter Edition."
Be a part of a growing official community for cryptocurrency and blockchain in Miami! Discuss, share, and network with other cryptotraders, miners, blockchain engineers along with entrepreneurs, startups, investors, and professionals in medicine/law/banking.
Doors open at 7:30 pm EST
SCHEDULE:
1. Meet & Greet with the Companies
2. FB Live Q&A with Roxxy (Concurrent with Networking Session)
3. Networking Session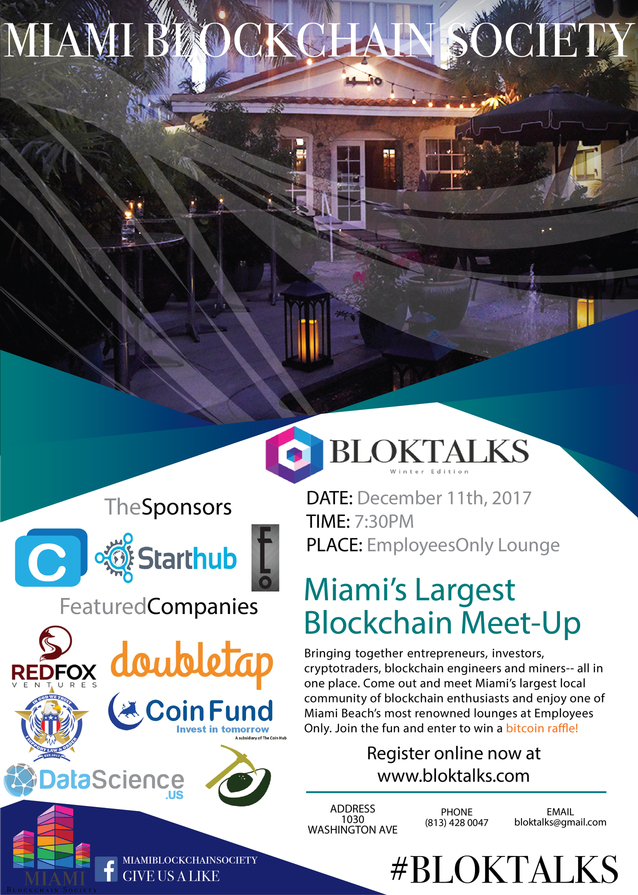 COMPANIES ATTENDING:
CoinHub

StartHub

CoinFund

DoubleTap

Avocado Mining

RLoop

RedFox Ventures

DataScience.Us

I Support Law & Order
Brought to you by: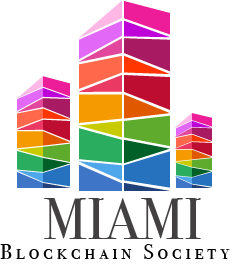 The mission of this non-profit organization is to share news, provide education, connect and collaborate with others, come together locally for community events, and most importantly encourage greater adoption of blockchain technology and cryptocurrencies in our local community of Miami. Even if you know nothing about blockchain or cryptocurrency, we encourage you to connect and learn from this community and our educational resources.
Have any questions? Email bloktalks@gmail.com orwww.facebook.com/MiamiBlockchainSociety