Description
Pro Blogger Mastermind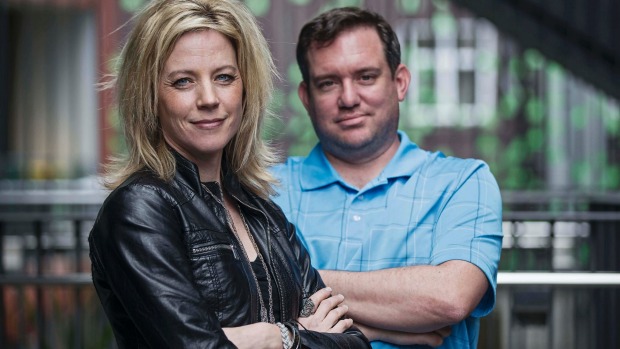 Learn how to derive revenue on your site 43 different ways. Yes, you read that right.


If you've been blogging a while, have some traffic, and want to monetize FINALLY, this two-day workshop is for you. No excuses. We are bringing this to you in Winnipeg. We want you and your blog to make 2016 the year you took it to the stratosphere!

Dan R. Morris and Rachel Martin (FindingJoy.net) of Blogging Concentrated are going to lead this group discussion about monetizing your site. They're going to show you what you can do to derive a full time income from your site without traditional sponsorship. And while ads are part of the mix, there are so many ways to make money with your site.
:::
DAY 1
BC Sequoia

When you roll a snowball, it grows. Let's make sure that everything we do online builds upon something else we did and will be built upon. In this curriculum we talk about that specifically as it relates to:

Knowing where you fit in the lives of your audience, how that leads to better content, better products and better messaging.


The 80/20 rule and how we apply that to our blogs. Let's figure out what 20% of our posts, offers, time and money is creating 80% of our wealth and success. And let's multiply that.


You should know where your money comes from. Every pixel can be tracked and every page's income can be known. When you know where your money comes from, it changes your social media plan, advertising plan, content plan.
AND MORE...


DAY 2
The only thing that really matters is your ability to engage your audience. When you can connect with them in a way that makes them feel special, you create a fan for life.

Becoming the blogger your audience wants, trusts and needs is paramount to their returning. It is critical for them to "save" your pages, like your Facebook Page, and share your opinions with their friends.


Purpose. Everything you do needs to have a clear purpose. When your audience knows that they're supposed to like, comment, tweet, click or share, it's easier for them to do so. Give them no path and they will take it.


Every pixel needs to serve your audience. Let's talk about customizing your site to increase more page views, likes, shares and tweets. When you can focus on your entire site, not just the content, you can create an experience for your reader.


Defining the client. Who is a client? What makes their circle intersect with yours and how can we hear what they're really telling you?
AND MORE...

You will learn other ways to monetize that actually turn your fans into your biggest cheerleaders. We're going to spend an entire day on one thing: money.

Be prepared to talk about your niche if you want because we're going to be using live examples to really get down to the nitty gritty.

This is for serious bloggers only. If your blog is something you want to grow and make money from you can't afford to miss this master class. Brought to you in Winnipeg by SPARKER Strategy Group.

:::
Conference accommodations
We have a conference rate available at mere boutique hotel and Inn at The Forks. Please quote #BloggingConWPG or group number #241705 to obtain the special rate at either property.

Inn at the Forks
Superior King Guestroom: $159 plus tax
Deluxe King Guestroom (with upgraded amenities): $169 plus tax
WIFI is complimentary, all rooms have mini-fridges and parking is available for $15 (self-park) and $25 (valet park).
Mere Hotel
King Room Main Floor (City or River View): $129 plus tax
King Room Upper Floor (City of River View): $134 plus tax
Two Queen Room (Upper floor with River View) $139 plus tax
WIFI is complimentary, all rooms have mini-fridges with complimentary bottled water, bottled juice and Clif Bars, and parking is available for $10 per night (self-park only).