Description
Blogging, like any form of lead generation, is simply "another thing to do" unless you do it right. You may discover blogging isn't for you, or you may discover that you have found a new form of effective lead generation that you love! Come to this class to learn how to start blogging in a productive way for your real estate business.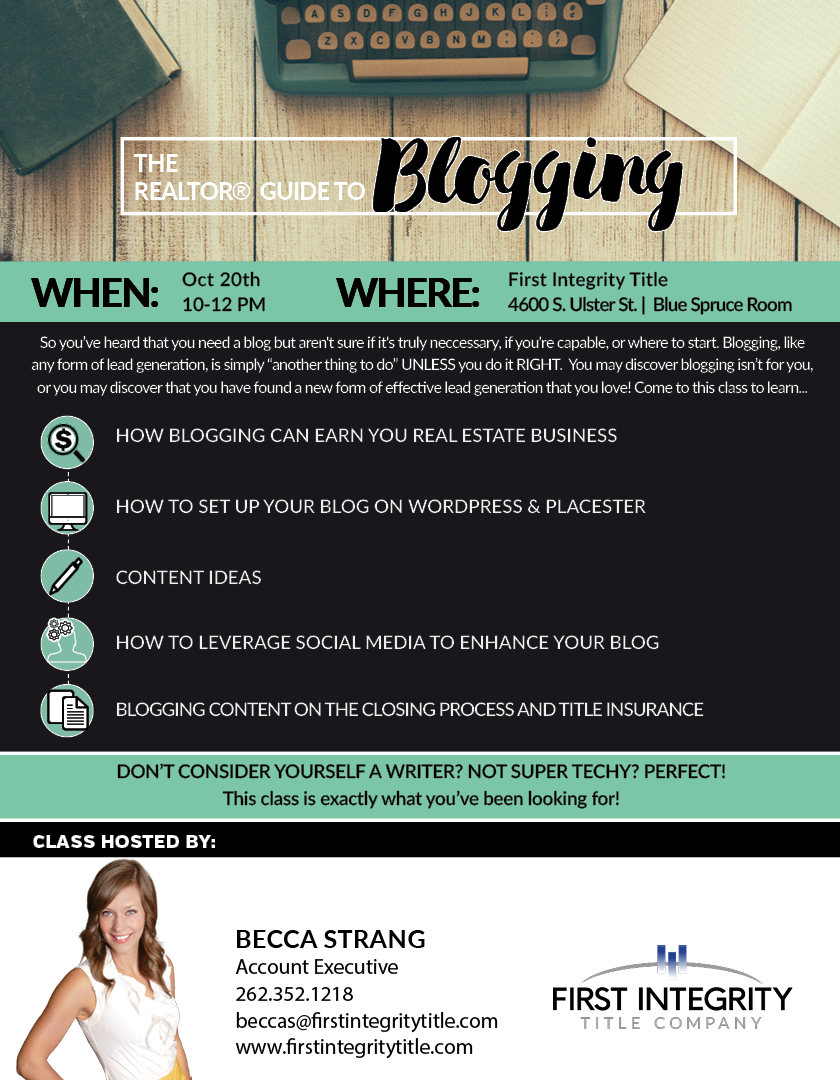 About the Presenter, Matt Thomson:
Matt began his career in real estate in 2004 after spending 7 years teaching and coaching junior high and high school. Riding the wave of the Seattle market, Matt quickly grew a successful real estate business...and then the crash hit. Like so many in real estate, his business plummeted and he was faced with the decision to adapt or get out.

Matt adapted. He began blogging in 2008, and spent the next 5 years in the top 2% of producing Realtors in the Seattle market. In 2013, Matt and his family moved to Colorado where he has served as a real estate trainer, coach, and CEO. Blogging has remained a focal point of his business, helping him to be one of the top recruiters for Keller Williams Realty in the Colorado Region.

In 2017, Matt left Keller Williams after 13 years to become the District Director of Fathom Realty, and INC 500 fastest growing company 4 consecutive years. With a Masters degree in Education and 20 years of teaching experience, Matt will bring his courses to life and ensure that everybody leaves with an easy to implement action plan!