Description
Hosted by marketing expert Davida Gragor
Join me for this one-day hands on workshop on how to create a site that you love that brings you the income want.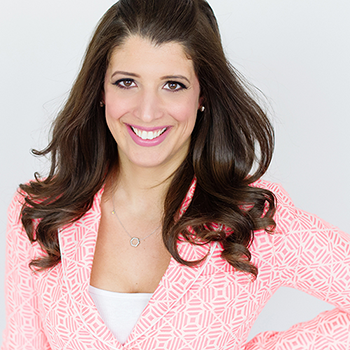 As a beauty blogger and makeup artist I was named one of the Top 100 Beauty Bloggers and Consumer Influencers worldwide; twice. Now I help other women in business identify their brands and build their business through strategic coaching. I realized that teaching others tips and tricks about eyeshadow was great, but showing them how to live a life they love was amazing.
I'm passionate about helping others succeed and I've created this course for anyone that is interested in learning how to start a blog/website, increase traffic, or is ready to take their blog to the next level.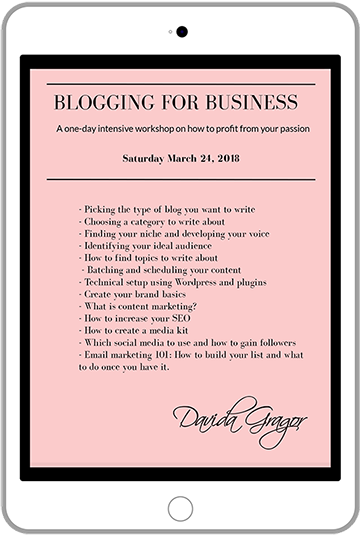 In the course we'll cover everything from launching a blog, marketing and branding, content marketing and SEO, leveraging your social media to drive traffic, to how to effectively use your email list to make a profit.
This one-day only course will include:
Picking the type of blog you want to write

Choosing a category to write about

Finding your niche and developing your voice

Identifying your ideal audience

How to find topics to write about

Batching and scheduling your content

Technical setup using Wordpress and plugins

Create your brand basics

What is content marketing?

How to increase your SEO

How to create a media kit

Which social media to use and how to gain followers

Email marketing 101. How to build your list and what to do once you have it.
*Coffee, tea, and light snacks will provided. Lunch not included.
See you there!