Description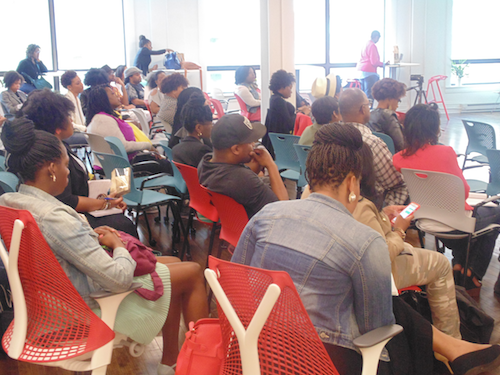 Join us at the Blogger Week Networking Mixer & UnConference!
Blogger Week was started by bloggers for bloggers to help people at all stages learn how to harness the power of social media to build their brands and businesses. Blogger Week 2017 is a multicultural festival of bloggers, journalists and social media mavens hosted by Black Bloggers Connect an entity of Culture The Web.
At Blogger Week we help you:
PROMOTE YOUR BRAND.
BUILD YOUR NETWORK.
GROW YOUR BLOG.
Now is the time to become the blogger you've always dreamed of.


Network with bloggers, public relations professionals, and social media experts on Friday August 11th at Mulebone in Washington, DC sponsored by the Black Public Relations Society of DC.
THEN, attend a full day of workshops, sessions and panel discussions on Saturday August 12th at Trinity Washington University.
Treat yourself to the knowledge and skills you need to grow your blog. Secure your spot today!

Use code BW10 to receive a 10% discount on unconference tickets.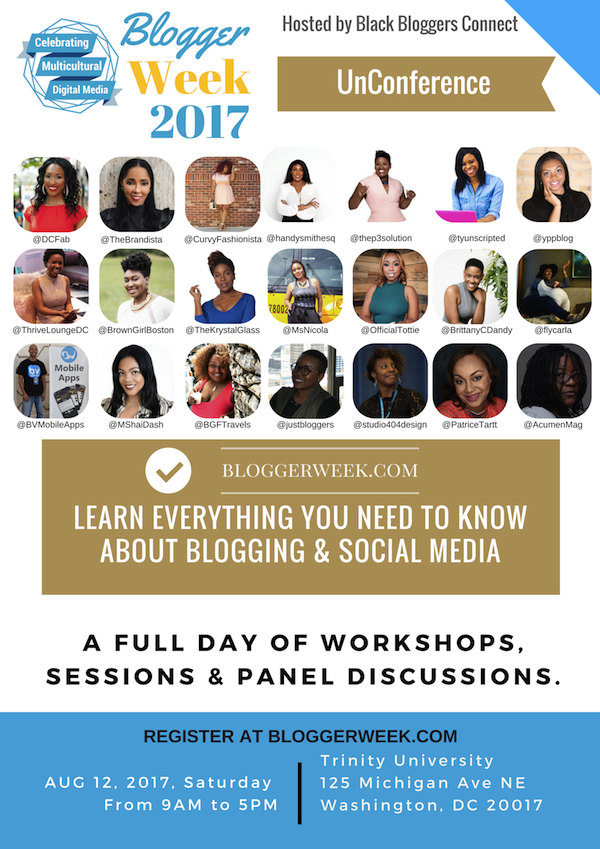 Additional details available at BloggerWeek.com.
For additional quesitons or information email bloggerweek@gmail.com