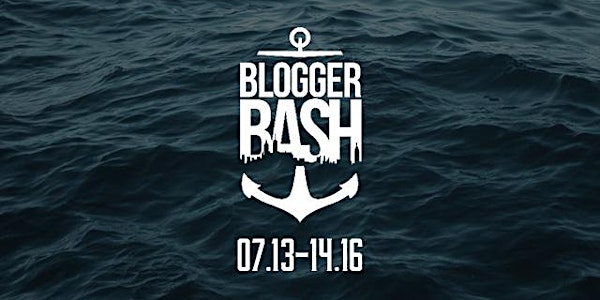 Blogger Bash 2016: Make an Impression
When and where
Location
Pier 81 West 41 Street New York, NY 10036
Description
What is Blogger Bash?
The third annual Blogger Bash will take place July 13-14, 2016 aboard the Majesty Yacht docked in midtown Manhattan. Blogger Bash will feature multiple themed parties, meals, and other events that will serve as networking opportunities between digital influencers and big-name brands from baby, fashion, toys, food, travel, and more. The Toy Insider's seventh annual Sweet Suite event, which allows press, bloggers, and vloggers to get hands-on with the hottest new toys on the market while feasting on sweet treats, will once again be the lead party at Blogger Bash.
Who should attend?
If you are an established blogger/vlogger/influencer who is over 18 years old and ready to meet with the brands that are part of your daily life, then Blogger Bash is for you. If you already have a loyal following, and you are ready to grow your site by meeting with some of the biggest brands in the industry, as well as some stellar up-and-comers, this is the event you want to attend. At Blogger Bash, you will make new connections, grow your community, and strengthen your voice. If you also need a break from the kids, enjoy all that NYC has to offer, and kick back with people who just... get you, we can help with that, too!
Before purchasing a ticket, be sure you meet our guidelines! Bloggers and vloggers who purchase a ticket but do not meet the guidelines will kindly be refunded and have their ticket revoked. If you have questions about this process, please email us at theteam@bloggerbash.com.

Are there VIP Tickets this year?
No. There will not be any VIP tickets this year. All tickets are the same!
What's included?
A ticket to Blogger Bash includes entrance to scheduled events aboard the Majesty Yacht, including all meal parties, Sweet Suite 16, and the all-day expo. A ticket also includes access to the post-event online press center, giving all attendees easy access to press info for the brands in attendance. Events where there is limited seating are open to all ticket-holders on a first-come, first-served basis, or through a limited application process. Meals, snacks, and drinks will be provided both July 13 and July 14. Swag bags, programs, and special BBNYC freebies will be provided to all attendees, and additional swag will be given out at the discretion of the sponsors and BBNYC staff.
Will the ship set sail?
The Yacht will be docked for Sweet Suite and Blogger Bash. There may be an after-party event where attendees will have the opportunity to board another yacht to party, nosh and mingle with attendees and brands on a tour of the Hudson River, with amazing views of the Manhattan Skyline and the Statue of Liberty.
Can I transfer my Ticket?
For Blogger Bash 2016, we will not be allowing the transfer of tickets at any time for any reason. However, a ticket holder may request a full refund of the purchase price prior to March 1, 2016. A ticket holder may request a 50% refund of the purchase price prior to May 1, 2016. After that, there will be no refunds on any tickets for any reason.
What brands will be there?
With more than 100 sponsors, Blogger Bash will bring digital influencers face-to-face with the biggest names in toys, children's entertainment, fashion, wellness, food, and more. Click here for a full list of our sponsors, organized by event!
Don't have enough info? Visit our FAQs page!