Event Information
Location
Link Coworking
2700 West Anderson Lane · Suite 205
Austin, TX 78757
Description
For a good time, Blog here.

The people of Austin have spoken, and they say it's time for the third installment of the #BlogathonATX series!

WHO: Bloggers, entrepreneurs, social media professionals, curious bystanders

WHAT: 12 hours for bloggers to meet, greet, write and eat!
WHERE: Link Coworking—Austin, Texas
WHEN: Saturday, October 1st, 2011 - 9:00am to 9:00pm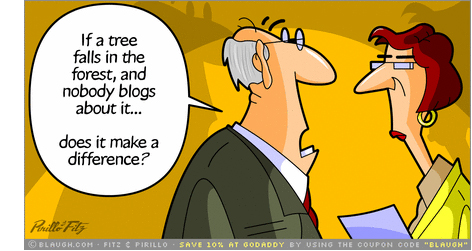 We're getting the word out early this time so you can save your spot. (Last time the event sold out in a matter of days.) Join us for a fabulous Saturday in October as we once again gather to kick out a few posts for our personal and business blogs.

Our new location at Link Coworking has a big open space for people who wish to write, collaborate and participate in roundtable discussions, a conference room for the Tech Team, as well as a couple of small rooms that will offer a quieter environment. In addition, the huge deck outside is sure to be populated throughout the day. Oh, and there will be food. Lots of food.
Please feel free to contact me if you have any questions, comments or suggestions for making this event even more fun/productive/awesome than last time. Can't wait to see everyone at #BlogathonATX!
IleenieWeenie & the BlogathonATX Staff
ilene@blogathonatx.com
Follow us on Twitter: @BlogathonATX

Hashtag: #BlogathonATX
*Tickets are non-refundable. However, you may transfer your ticket to someone else by emailing ilene@blogathonatx.com.
**T-shirt orders have already been placed. If you order your tickets after September 19th, shirts may not be available at sign-in.

Date and Time
Location
Link Coworking
2700 West Anderson Lane · Suite 205
Austin, TX 78757