Description
A core part of BlockchainWeekend NYC, BlockchainWeekend Summit New York is taking place on November 8th and is a must attend event for anyone interested in blockchain. Focused on Future tech, governance and decentralization, this summit will encompass amazing panels, keynote speakers and networking events.

You will have fantastic,180° degree panormaic vew of the river from the 18th floor. Enjoy the keynotes, panels and networking while having a birds eye view of the city.

Update: Early Bird Tickets are sold out
Update 2, Nov 3nd: Regular tickets are running low
Update 3, Nov 7: We are down to our last few regular tickets.

Supported by the City of New York (NYCEDC), BlockchainWeekend Summit brings together a growing list of speakers and panelists that include a veritable 'Who's Who' from New York City's tech ecosystem. These include leaders of Tech Forward NYC, and Ideanomics, a company with broad involvement in the blockchain space, as well as many other prominent technology companies spanning a diverse range of business verticals in New York City. Join on this fantastic event with a lineup of great speakers, panels, live showcase projects and learn what NYC's vibrant tech community has to offer . Your ticket includes drinks (wine, beer, etc) and food, so grab a ticket and you are all set for this BlockchainWeekend extravaganza.

"We are excited to see collaborative, community-driven initiatives like BlockchainWeekend NYC that are helping grow New York City's blockchain community," NYCEDC Chief Strategy Officer Ana Ariño, "BlockchainWeekend is a first-of-its-kind event that aims to provide vital resources and connections to residents across the 5 boroughs, from the blockchain curious to blockchain professionals, giving everyone an opportunity to participate in the development and growth of this technology."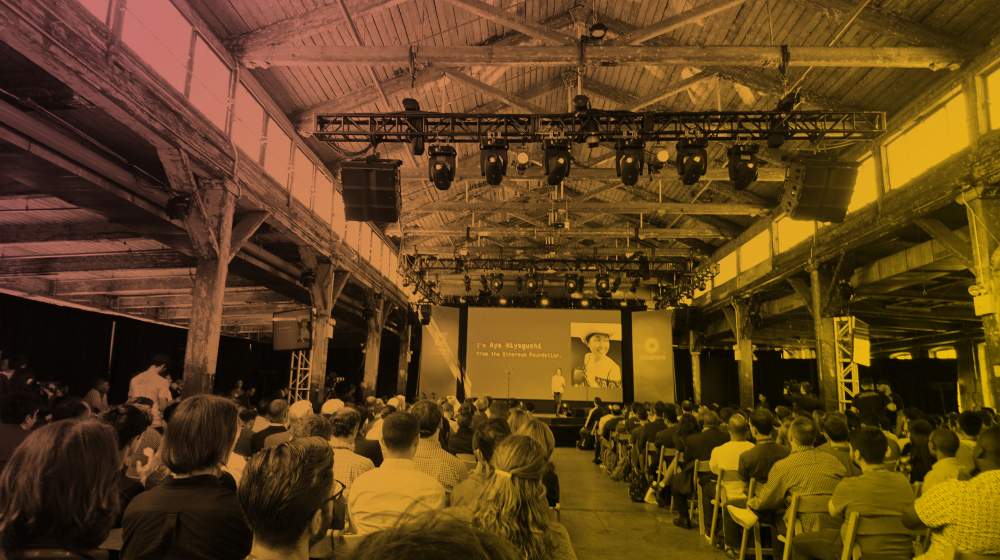 Future of Blockchain: Whats on the Horizon
The exciting thing about blockchain is there are so many possible use cases where peer-to-peer transactions, trustless trust, greater efficiencies through disintermediation will alter existing industries in ways not yet conceived of. This panel is sure to touch on these topics:
Future of Smart Contracts - Will they be employed broadly or only in narrow cases where the conditions to be met are easily verified in the digital world?

Sharing Economy on Blockchain- What will AirBNB, Uber or Spotify look like when there is no central authority in charge?

Digitization of Assets - Exploring the future of FinTech. The space is being disrupted from various angles. See how it actually happening.
"Blockchain Weekend NYC celebrates so much of what we love about New York: the coming together of technology and the people and companies who build it. The implications of and potential for blockchain—and cryptocurrency—continue to grow and its foothold in the financial world demands that New York be a leader in its development and growth.
Blockchain Weekend is an encouraging step in that direction, and we applaud the leadership of forward-looking companies like Gemini and other New York blockchain companies for being a part of it."


Julie Samuels, Executive Director
Tech:NYC
Disrupting Healthcare [Blockchain as Key to Innovation]
As we well know here in the United States, many aspects of the healthcare system need improving. Not all of the problems can be solved with technology. Some require the political will to implement other models of providing healthcare. But there are areas where the tools of technology will make healthcare better. The panel will explore:
Patient records - If a patient sees multiple doctors or providers at different locations then sharing access among providers can be a challenge that takes days to solve. With patient records on a blockchain, the patient could grant access to specific providers and allow only those records needed to treat the patient.

Live projects - Aiming to disrupt medical device supply chain on Ethereum Blockchain Network

Supply chain for medical devices and drugs - The horror stories of counterfeit drugs and devices make a compelling case for having a transparent, trackable supply chain system for drugs. When shipping drugs overseas, where temperature control or duration in transit can make the difference between when a drug does or doesn't work, tracking on a blockchain could radically improve outcomes.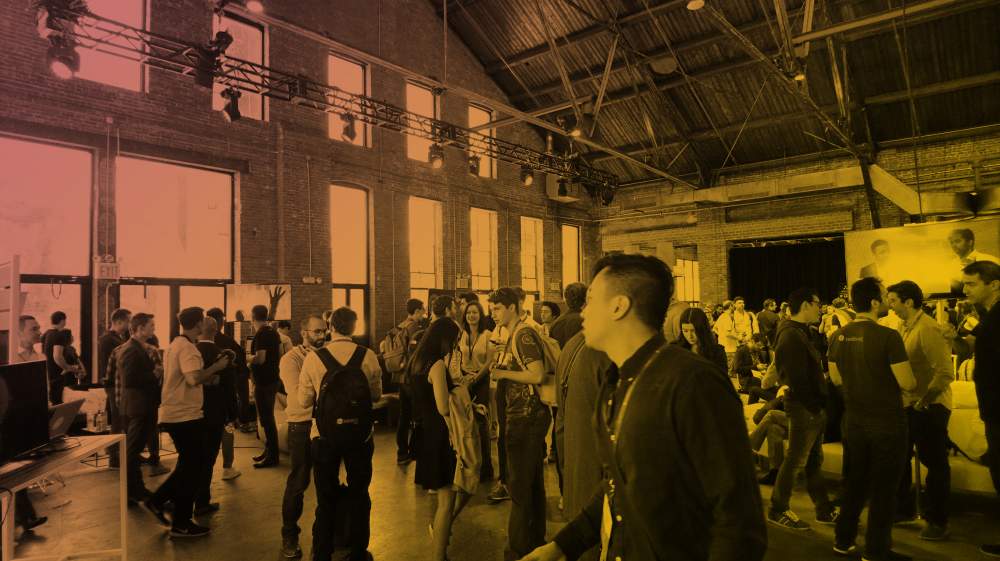 "We're excited to see the blockchain community continues to grow and come together for BlockchainWeekend. Looking forward to hearing updates from the teams that participated in the NYC BigApps Blockchain Challenge, as well as the other exciting blockchain projects from around the world."
Casey Koppelson
Program Manager, NYC BigApps Blockchain
Agenda:
4pm Networking ( And exlpore live blockchain projects in our Blockchain Lab Hall)
5pm Keynote
5:30-7:30 Panels
7:30pm-9pm Networking ( And exlpore live blockchain projects in our Blockcahin Lab Hall)
Speakers:





Berndan Blumer CEO of Block.one and co-Founder of EOS
He is a cofounder (along with Daniel Larimerr) of EOS.IO is a blockchain protocol powered by the native cryptocurrency EOS. The smart contract platform claims to eliminate transaction fees and also conduct millions of transactions per second. Brendan was an early investor in blockchain and transitioned to full-time involvement in the space in 2016 when he met business partner Dan Larimer and they co-founded Block.one.


Karen Bhatia - Senior Vice President, Tech at Economic Development Corporation (NYC EDC)
New York City Economic Development Corporation is a non-profit corporation whose stated mission is to promote economic growth in New York City. It is the City's official economic development corporation.
Karen Bhatia leads Creative & Applied Tech strategies at the New York City Economic Development Corporation (NYCEDC) to support emerging tech and inclusive entrepreneurship in the city. This includes developing NYC's blockchain strategy, launching the first publicly-funded VR/AR Lab in the country, spearheading the City's strategy for ethical development of AI & leveraging big data, and growing advanced manufacturing in fashion.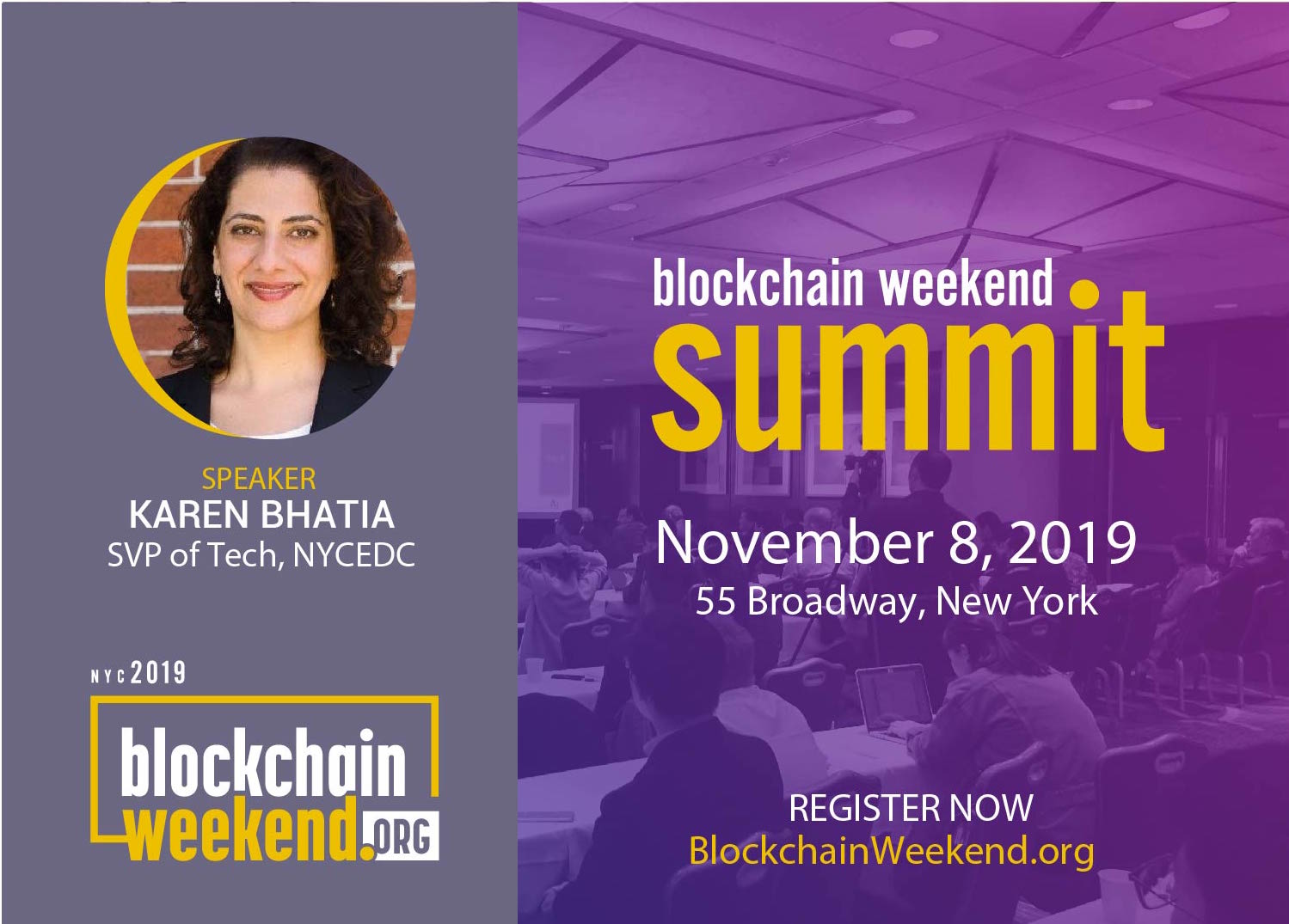 Sunayna Tuteja - Head of Digital Assets at TD Ameritrade
With more than ten years of diverse global experience, Sunanyna has a proven record for building new ventures from scratch and leading the kind of change that is critical in shaping the future of business. In her current role, Sunayna is responsible for building a scalable blockchain and crypto practice within TD Ameritrade. This rapidly growing practice is inclusive of partnerships, investments and products to harness the growing power of distributed ledger technology.
Mark Jaffe - President of New York Chamber of Commerce
The mission of the Chamber is to improve the business climate and quality of living in the New York Metropolitan Area for businesses, workers, residents and visitors. It provides valuable services to over 30,000 business and civic leaders who represent the backbone of the Greater New York business community.
David Weild
- Former Vice Chairman of

NASDAQ

.

Weild is also known as the "father" of the JOBS Act, and has been involved in drafting legislation for the US Congress.Weild has stated that larger economic incentives to support small-capitalization stocks could buoy prices and liquidity leading to more IPOs and, thus, an acceleration in job creation.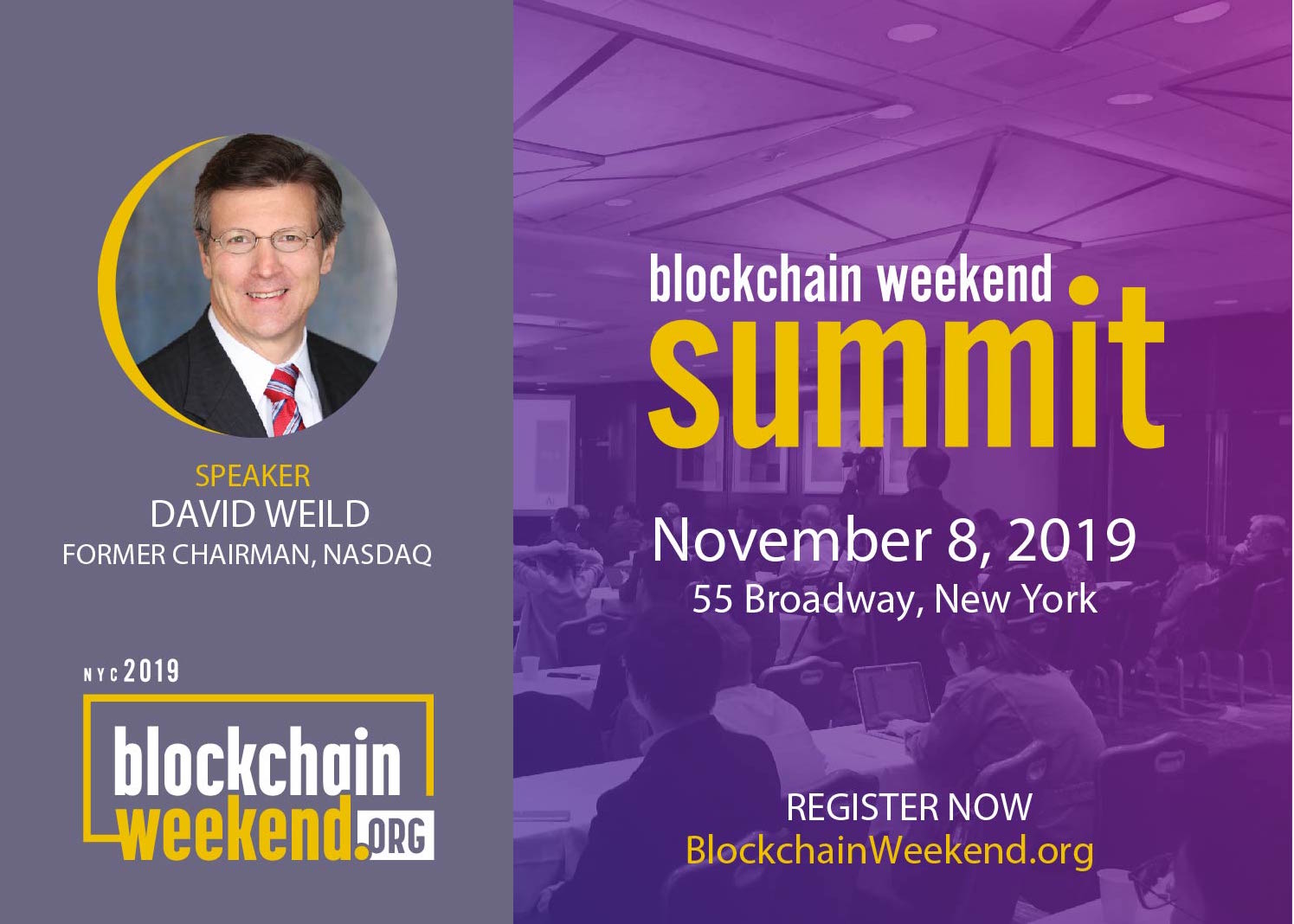 Phil Kelly - BD Executive Director , Consensys

ConsenSys is the world's largest blockchain venture company, focused on the Ethereum platform, HQ'd in Brooklyn, and with over 1,000 professionals in 22 countries across the world. It offers capital, technology, and services for building distributed applications. ConsenSys currently incubates more than 50 ventures, building assets and infrastructure to serve many industry verticals.
Phil helps clients and partners launch and grow blockchain businesses using both public and private Ethereum platforms. He previously worked at IBM, where most recently he was head of business development for IBM North America for the Service and Solution Provider segment, across all technologies - blockchain, AI, security, cloud and more.
New York City Council

Member

Ben

Kallos -

Chair of the Committee on Contracts
He recently announced his nomination for Manhattan Borough President position. New York City Council Member Ben Kallos was praised by the New York Times for his "fresh ideas" and elected in 2013 to represent the Upper East Side, Midtown East, Roosevelt Island and East Harlem along with all 8.6 million New Yorkers in the New York City Council. As an attorney and free and open source software developer, he served as the Chair of the Governmental Operations Committee, during the 2014 to 2017 session, where he sought to root out patronage, de-privatize government, eliminate billions in waste, expand elections, and use technology to improve access to government. Chair of the Committee on Contracts, he now oversees procurement policies and procedures, government and collection agency contracts, as well as the Mayor's Office of Contract Services and the Procurement Policy Board.
Andy Saldaña - Executive Director of NY Tech Alliance, biggest NYC tech group (60,000+ NYC members)
A non-profit organization that runs the largest Meetup group in the world, the NY Tech Meetup (NYTM). With over 61,000 members and a mission to build a more sustainable and diverse technology industry for all New Yorkers, the organization sits at the center of the NY Tech ecosystem.The mission of the NY Tech Alliance is to represent, inspire, support, and help lead the New York technology community and ecosystem to create a better future for all. Created through the merger of NY Tech Meetup and the New York Technology Council, He is also a co-founder of QueerTech, a non-profit based in Montreal focused on empowering, connecting, and increasing the visibility of LGBTQ+ entrepreneurs and technologists.
New York State Assemblyman Clyde Vanel - Head of New York State subcommittee on Internet and New Technology
Legislative authority and responsibilities of the New York State Assembly include passing bills on public policy matters, setting levels for state spending, raising and lowering taxes, and voting to uphold or override gubernatorial vetoes.
Peter Borovykh - Blockchain Solution Architect at BlockchainDriven
Peter Borovykh is a renowned visionary on blockchain and its future possibilities. He is a Blockchain Solution Architect at BlockchainDriven.com and has been featured in numerous publications such as Forbes, Business Insider, MSN, Future Trends, Yahoo Finance, Bitcoinist, Fortune, Inside Bitcoins, and many others. Peter has spoken at conferences on blockchain and crypto markets around the globe New York Fintech Week, Blockchain for WallStreet and many more.
PHD. Steven J. Shapiro Director, Center for Risk Management, New York Institute of Technology
Co- Author, Cryptocurrency Uncovered. Professor of Finance at NYIT
He was a senior economist at the New York Telephone Company and research analyst for the U.S. Department of Justice, Antitrust Division in the Economic Policy Office.
Morgan Hill -

Managing Partner, Founder and COO of Attis Capital
Morgan is an expert in blockchain technology who first discovered, helping to conceptualize one of the first online trading platforms associated with coinFX in the early days of bitcoin. Subsequent developments included work on the theoretical framework of a blockchain exchange and order management system. Prior to launching Attis Crypto, he focused on running AxionV AI to an historical profit level of over 13,000% during the 2017 Crypto Bull run.
Dr. Daniel Engelmen, Health Chain
Dr. Engelman is the Medical Director of the Heart, Vascular and Critical Care Units at Baystate Medical Center. He is an Associate Professor of Surgery at The University of Massachusetts-Baystate, and Tufts University School of Medicine. He started the Enhanced Recovery After Cardiac Surgery (ERAS® Cardiac) Collaborative to nationally standardize best practices. He is led a group of international experts to publish the first consensus guidelines for best practices in enhanced recovery following cardiac surgery.

Dr. Lishan Aklog, Health Chain
Dr. Aklog is an adult heart surgeon/entrepreneur and Chairman & CEO of PAVmed Inc. (Nasdaq: PAVM), a multi-product medical device company which he co-founded based in 2014 on a portfolio of five of his own inventions. He also serves as Executive Chairman of two privately held medical diagnostics subsidiaries he co-founded – Lucid Diagnostics Inc. and Solys Diagnostics Inc. as well as Chairman and co-founder of HealthChain Solutions Inc., a blockchain company developing novel healthcare supply chain solutions. He previously co-founded Pavilion Holdings Group LLC which created four medical device companies including venture-backed Vortex Medical which developed and commercialized his life- saving invention AngioVac® and was sold in 2012 to Angiodynamics (Nasdaq: ANGO).

More speakers are announced every day.

"This initiative is such a great way to bring together the NYC tech and blockchain community while bringing awareness to distributed ledger technology (DLT) and blockchain projects on a global scale. BlockchainWeekend NYC is the first event of its kind that lets all facets of the blockchain community feature their projects with events, panels, and workshops across the city. This blockchain initiative is agnostic, everyone is welcome to participate."
Marcos Dinnerstein
Founder, A Better Mousetrap
Former Editor of Digital.nyc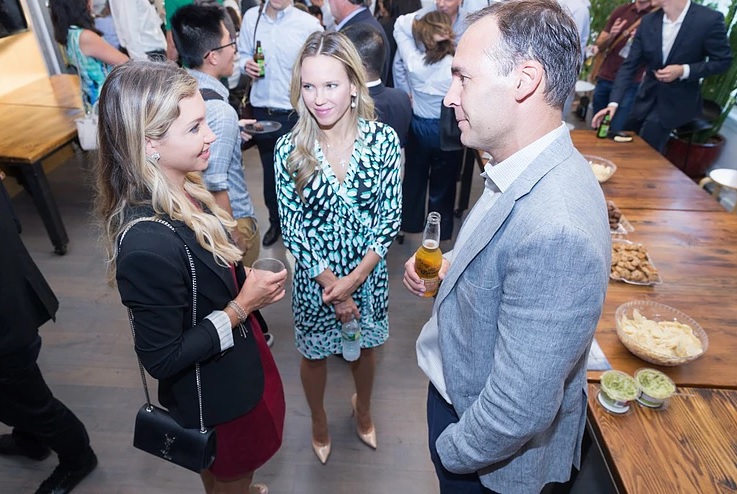 We are super excited to be a part of BlockchainWeekend. This year and in the coming years it will be known as a great way to feature blockchain projects to the NYC tech community and the world. BlockchainWeekend brings together the NYC blockchain community and highlights projects that are critical to the future. We are very happy to be part of this initiative."
Serge Millman
Managing Director, Starta Ventures BCW Event Host
With New York City teeming with activity in the blockchain and distributed ledger technology realm, there will be two panels covering cutting edge topics in Health Tech , FutureTech, and Governance.
You will also be able to engage with Live Projects and showcases on blockchain in our blockchain lab space / networking.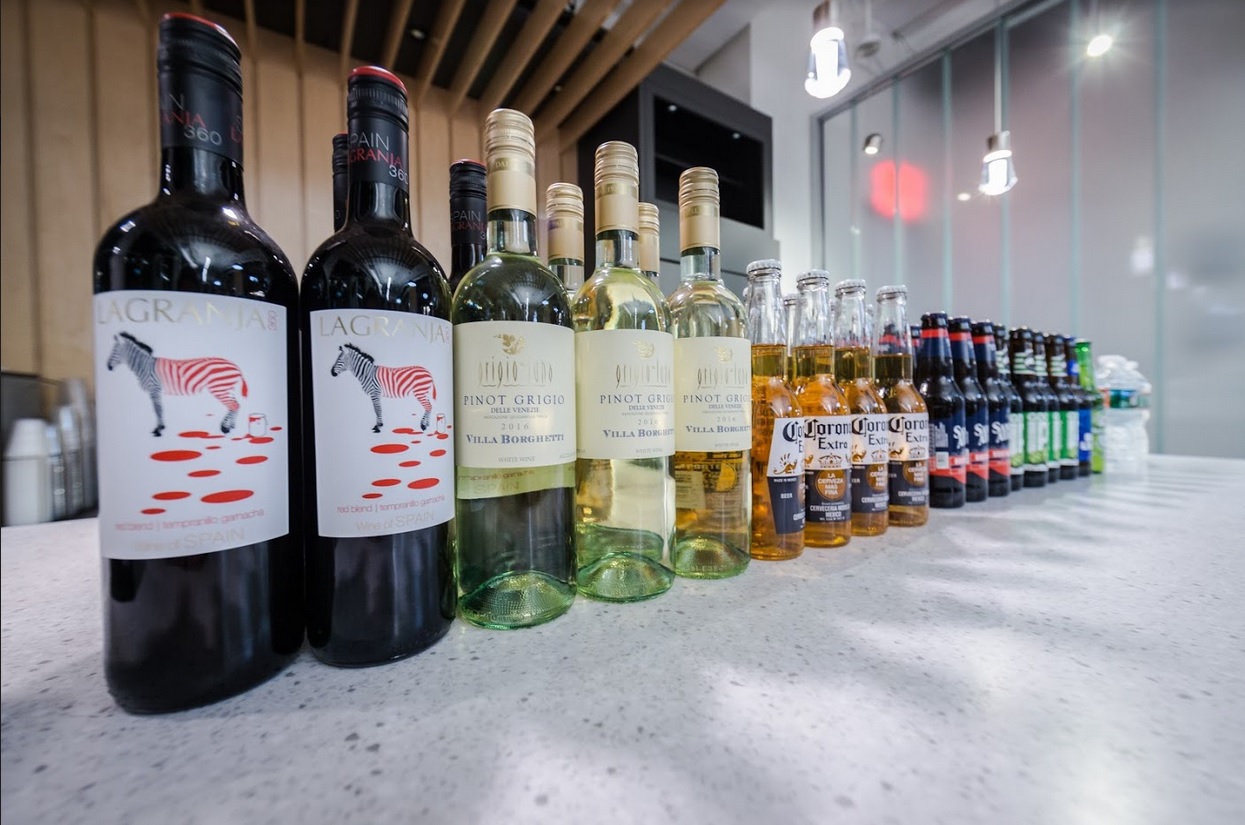 This event will highlight great speakers and the latest projects on blockchain; bringing together the NYC tech community. There will also be a networking event allowing everyone to connect with like minded blockchain aficionados.
See live blockchain showcases in our Blockchain Lab Hall at BlockchainWeekend Summit :
Projects such as cloud storage on blockchain, that 3box is building on Ethereum.
"New York's tech scene has been growing for years, and with a focus on meaningful problems and products for global customers. So it's no surprise it's become one of the hottest centers for blockchain and distributed tech. BlockchainWeekend NYC is a great opportunity to bring the community together and bring new people into it, and we're so excited to be showcasing what we're building at 3Box and meeting the other great blockchain projects, teams and people that will be there. "
- Danny Zuckerman, Cofounder, 3box

After hearing from leaders in the tech community, stick around, mingle and make connections! You will be able to connect with NYC's blockchain community, network with blockchain trendsetters, see new products and projects being launched in blockchain, meet companies and see what they have to offer.
Whether you're new to blockchain, or an expert, BlockchainWeekend Summit is a great chance to learn and get involved in the ever-growing blockchain community!
Early Bird Tickets are sold out. Grab yours to reserve a spot. We have limited space, once sold out, we wont have any more space.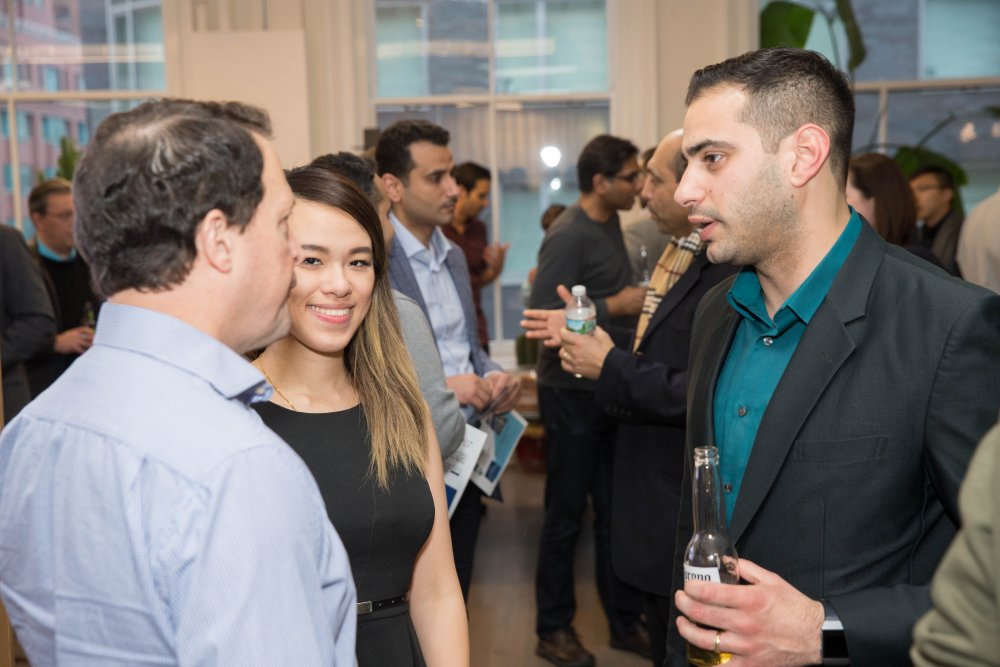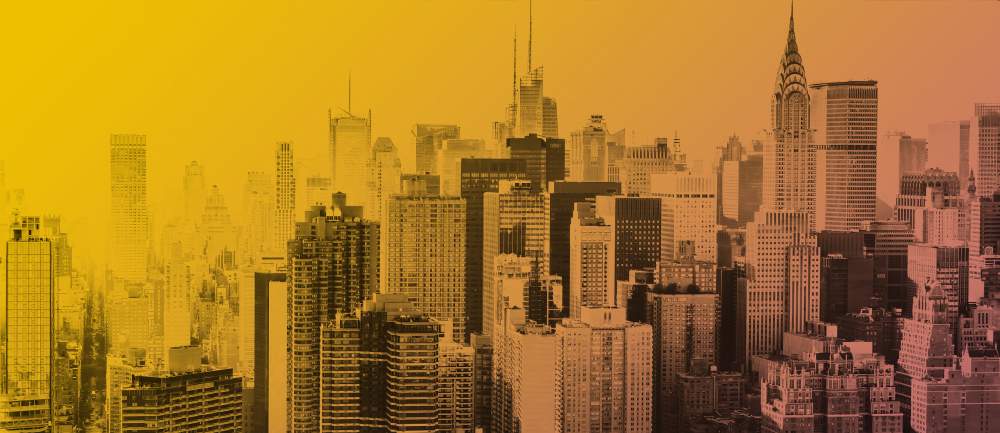 Organizer of BlockchainWeekend Summit NYC - Nov 8th [Blockchain To The Future]