Description
Techstars, Crypto NYC and Common Interest are happy to invite you to a stellar discussion and panel on "Blockchains & the Future of Organizations"
Blockchain technology holds the potential to revolutionize the very nature of organizations and the firm as we know them today.
It has become possible to align the interests and incentives of users, employees, founders and investors. This alignment and the democratization of equity allows companies to grow faster and users to reap the benefits of that growth.
The next super companies like Facebook, Google, Uber and Airbnb are likely to be built on the blockchain. Uber and Airbnb for example are already preparing for the future by officially seeking collaboration with the SEC on the alignment of incentives between the firm and its stakeholders — drivers in the case of Uber, hosts in the case of Airbnb.
But how far away are we from democratizing equity? What are today's legal, technological and financial hurdles that need to be overcome in order to unleash tokenized organizations on a global scale?
Five blockchain leaders in the space and a curious blockchain crowd are seeking answers to those and more questions around the "Future of Organizations".
Learn the latest on blockchain regulation, product implementations and investment theories from leading lawyers, builders and investors.
The event takes place at "The Alley - Chelsea"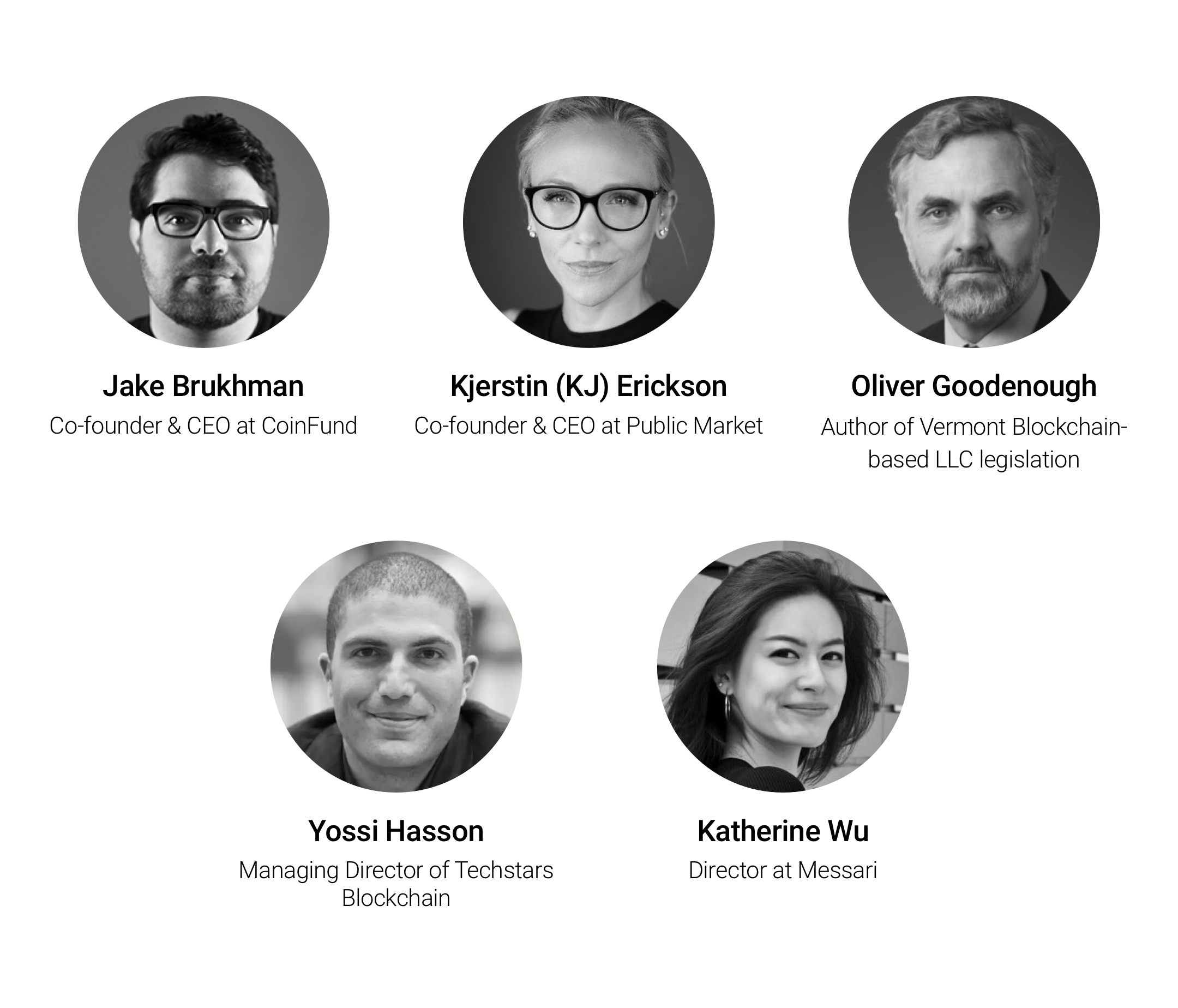 AGENDA
Doors open at 6.30pm

6.30pm-7.00pm Drinks + Networking

7pm-8.15pm Presentation & Panel

8.15pm - end: Drinks + Networking
FOOD + DRINKS are sponsored by Panda!