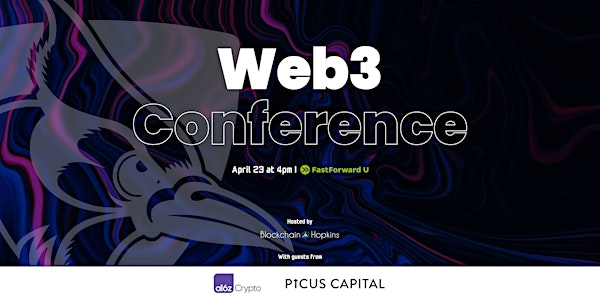 Blockchain@Hopkins Web3 Conference
Blockchain@Hopkins Web3 Conference
About this event
Blockchain@Hopkins is a student-run hub for the Johns Hopkins community to learn and share information about blockchain technology, and its impacts in shaping the future.
The conference is a discussion of how Web3 will reshape the internet. We'll be hosting a showcase of student projects, followed by a discussion panel of key players in the blockchain industry.
Our discussion topic will be "How does DeFi set the stage for Web3?" with Panelists:
Porter Smith - a16z Crypto
Daniel Niklas - Picus Capital
Jenn Kalidoss - Syndicate Protocol
Catering will be served at 6pm.
Because our panelists have expressed interest, we'll also be collecting resumes and project proposals from attendees. If you're interested in working at any of these firms or their portfolio companies, or have an idea or project you're working on, please fill our form: Web3 Conference Networking Form
---
Schedule (times listed in EST):
Sat 4/23, 4pm – 7pm, hosted at FastForward U (320 W 29th St)
4:00 – 4:25pm Keynote
4:30 – 4:55pm Student Projects Showcase
5:00 – 6:00pm Panel Discussion
6:15 – 7:00pm Networking Session (Breakout Rooms)