Description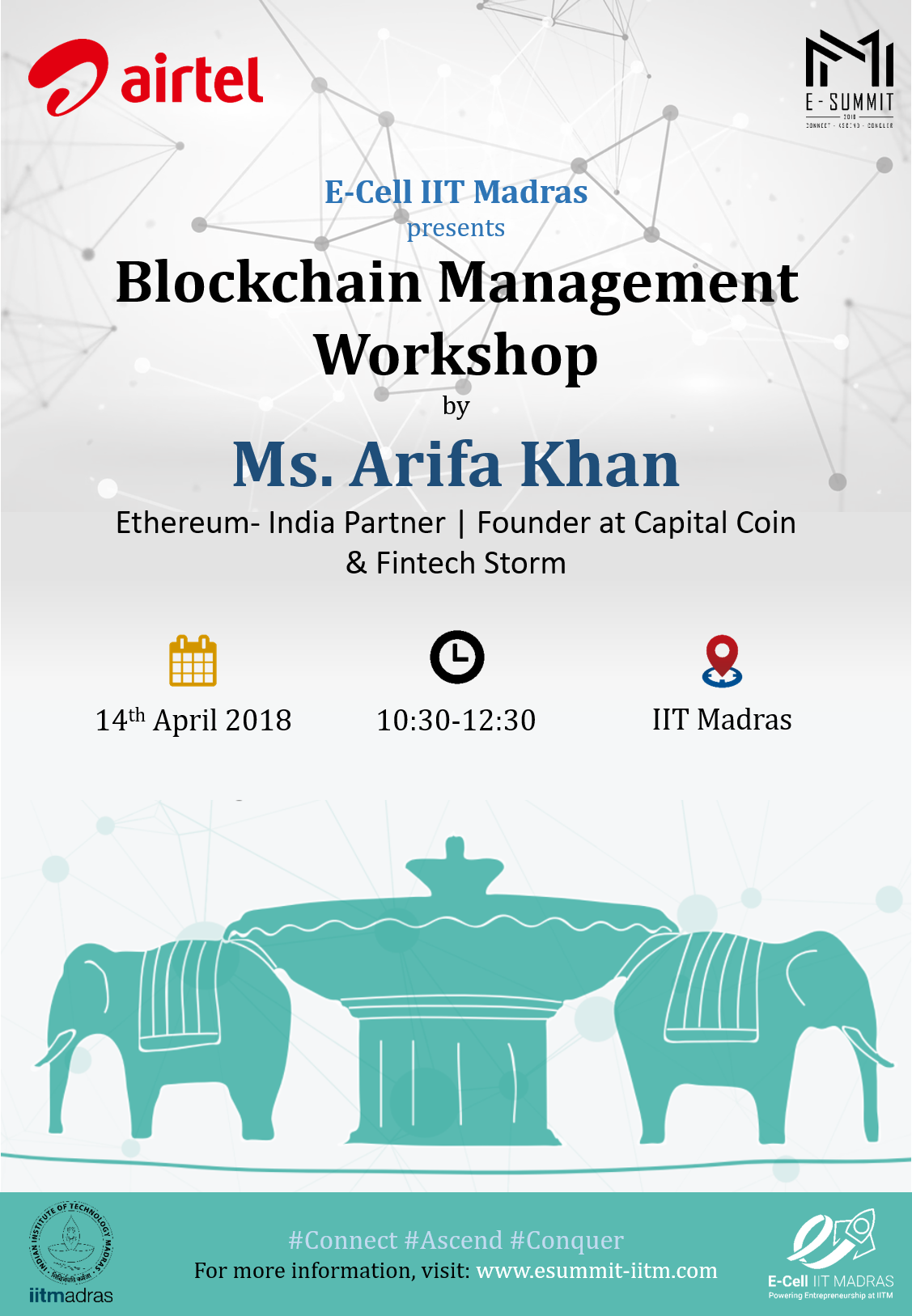 This event is brought to you by Himalaya Labs - Capital Exchange
We are mighty thrilled to be presenting Himalaya - Capital Exchange at HImalaya Blockchain & Cryptocurrencies Summit 25-26 May 2018 in Mumbai, India.
Indian blockchain and cryptocurrency enthusiasts, this is your unique opportunity to learn from the global leaders in the crypto space. Join Telegram Channel http://t.me/capitalcoinsummit for daily updates.
Read more on our ground-breaking innovation DGCAMP that will break the bank!
https://medium.com/@misskhan/what-is-dgcamp-2a6fae4cf699
Two years since invention, Ethereum has already disrupted one industry big time. Venture Capital and traditional equity funding. Now for those naysayers who say tokens are Ethereum's killer app, we will prove them wrong!
Here's yet another disruptive solution
Ladies and Gentlemen - presenting Himalaya - Capital Exchange and DGCAMP to you!
DGCAMP is potentially one of the biggest real world applications for Blockchain. DGCAMP takes direct aim at investment banks and intermediaries. DGCAMP can raise capital for anyone without the need for investment banks and intermediaries. DGCAMP envisages a smart contract architecture replacing the manual processes involved in investment banking, in the issuance of corporate equity and debt securities — processes characterised by opacity and high fees. (Read our preliminary paper on http://himalayalabs.com/Himalaya-Executive-Summary2.pdf)
"Intermediaries in complex markets thrive on "the theory of opacity" and deliberately propagate the theory to further their own interests. The theory simply states that opacity of a process attracts intermediaries, and the more the opacity of a system or process, the more the intermediary can take away from the buyer or seller surplus. DGCAMP aims to do away with opacity in capital markets." - Arifa Khan, Founder Himalaya Labs — July 2017
Decentralised Global Capital Markets Platform ( DGCAMP ) is a new-age architecture where investors of capital and seekers of capital can interact freely, trustlessly and with minimum friction. The platform can operate with and without intermediaries.
Himalaya Capital Exchange - DGCAMP — A definition:

DGCAMP is a blockchain and smart-contract driven platform where issuers (public and private firms, governments, non-profit foundations) can access a broad class of primary market investors (both institutional and retail), complete a variety of automated transactions and processes (such as book building, auctions, syndications, dividend distributions) and can issue a broad array of digital assets to investors. Investors of every type, jurisdiction and financial status can use the platform to learn about investment opportunities across the globe, their regulatory aspects, risks and expected returns, to access due diligence reports, and to invest directly without having to go through intermediaries. A secondary market layer with buyers, sellers, arbitrageurs can easily complement this system.
The system can first be envisaged as a single-country system and then extended to a multi-country global marketplace.
Capital allocation will be made in a cryptographically secure, quick, efficient, trustless way.
Benefits of Capital Exchange :
Disintermediation of Investment Banking by a Digital Asset Issuance Platform:
A Smart Contract Architecture can replace everything an investment bank does in securities issuance — book building, IPO pricing, algorithm-based allotment of digitised assets to various subscribers, accepting payments and issuing digital securities, custody of digitised assets
Cost saving, for example: Taking Away IPO fees of 7–10%
De-risking of issuance process : Eliminating counter-party and settlement risks
Post-issue management of investor base and performance reporting
Digital coupon and dividend distribution
Global Open Access Trust-less Platform for direct interaction between Investors and Capital-seekers
Global efficient capital flows between countries
Potential App Market Place for Asset Management Industry and intermediaries to build on our Core Platform
Reputation scoring of investors and issuers enabled over time
Potential platform for independent service providers to sell Research, Due Diligence, Legal and Regulatory Products
Decentralisation of Access to Capital!
Decentralisation of Innovation!
Capital Exchange serves as a substitute to the current manually-intensive, time-bound and costly processes involved in the issuance of real world securities for corporates, governments, and non-profits.
Come Ethereum lovers, let's break the bank!
About Arifa Khan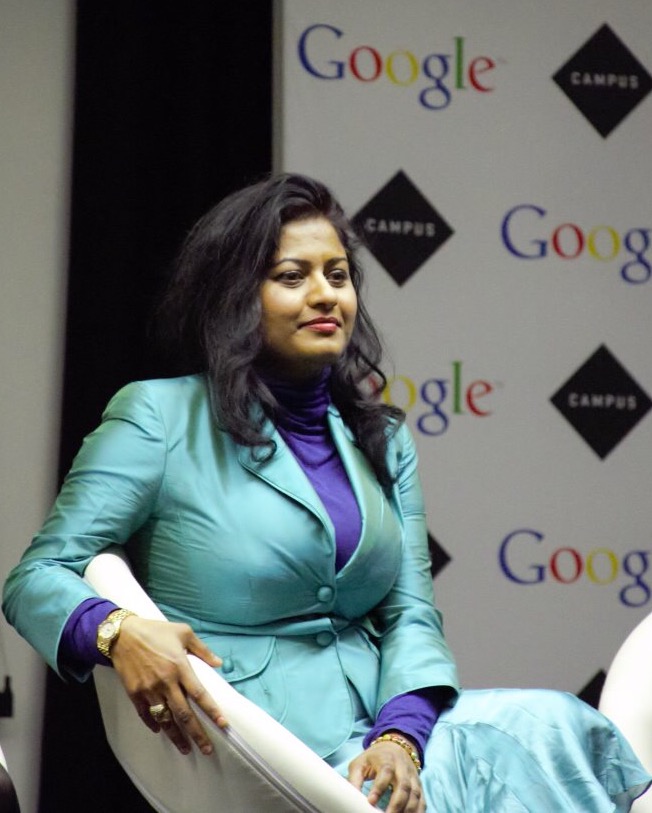 Arifa is a London based ex investment banker with stints in Financial Sponsors Group at Credit Suisse and UBS. She has a B.Tech from IIT Madras, and an MBA with Finance specialisation from Wharton School of Business, University of Pennsylvania. She has been focusing on blockchain research since 2015. She is the architect of Europe-India Conclave Series and has featured Vitalik Buterin at Ethereum India Summit May 2017. She is currently also building the Ethereum community in India and Middle East as India Partner of the Ethereum Foundation. Arifa is inspired by the vision of crypto founders Satoshi and Vitalik. Vitalik said in a 2015 blog before he realised the full impact of what he had created "there is no [Blockchain] killer app, and the list of applications has a very very long tail — basically, just about every kind of software imaginable". Arifa wants to contribute to realising the vision of the crypto founders, and to build an architecture for big real world use-cases and explore intersection of futuristic technologies like AI, blockchain etc.
See youtube video of Arifa Khan introducing Vitalik to India.
https://www.youtube.com/watch?v=G3vQenZgIS0
DGCAMP is supported by talent from across the globe constituting cryptographers, mathematicians, blockchain and capital markets pioneers. Full team will be announced shortly.
A project of Himalaya Labs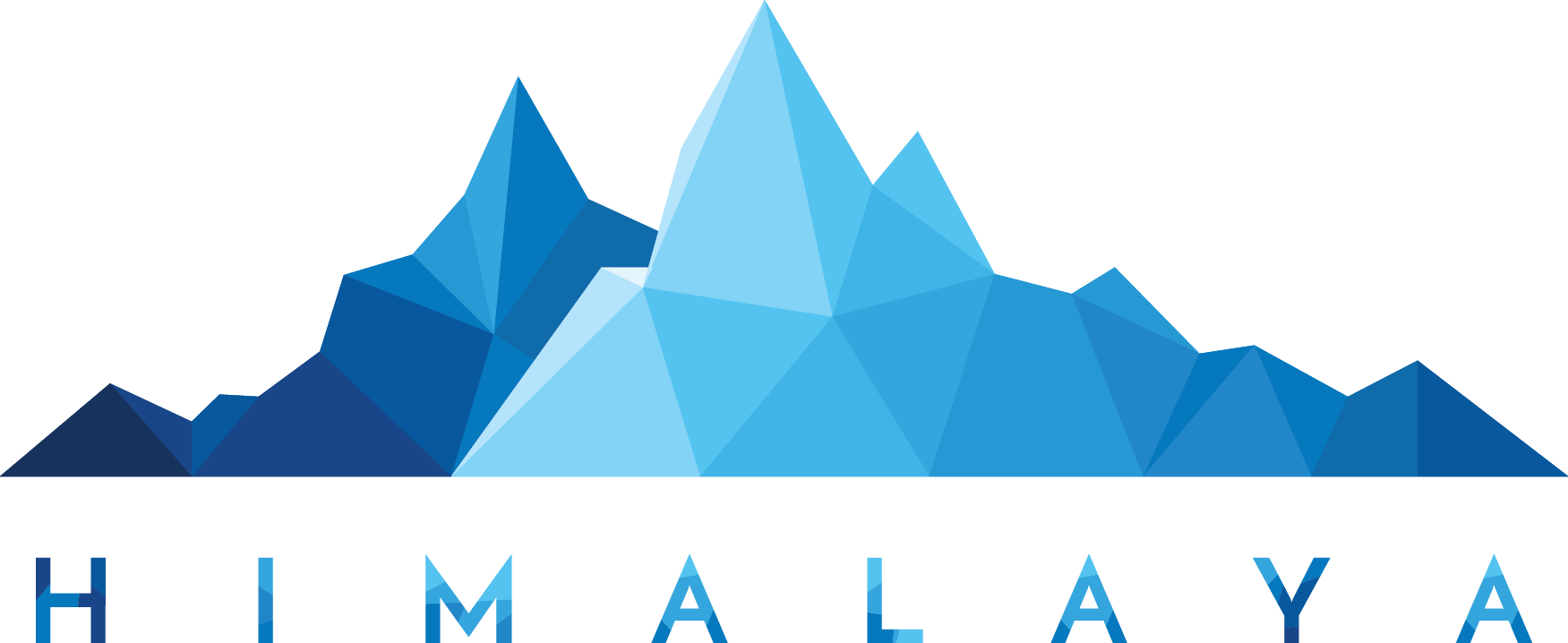 Read our preliminary paper here. White Paper is coming soon!
Watch out for Capital Coin!
Himalaya ICO coming soon!
See you 13-14 April 2018 in Chennai!
Join us at Himalaya Blockchain & Cryptocurrencies Summit 25-26 May 2018 in Mumbai for India's biggest cryptocurrencies, Tokens and ICOs show ever.
http://t.me/capitalcoinsummit
http://t.me/capitalcoinico
http://himalayacrypto.show