Location
Shearman & Sterling
599 Lexington Avenue
New York, NY 10022-6069
Refund policy
Refunds up to 7 days before event
Description
Multi-Disciplinary Hands-on Blockchain Workshop Geared for Women
New York City, Thursday & Friday May 16 - 17, 8:30 am - 5 pm EST
In this two-day workshop students learn about and engage with many aspects of distributed ledger technologies including code, cryptocurrencies, tokens, and cryptoeconomics. These aspects will be examined from the disciplines of technology & code, economics, law, and education. As the underpinnings of blockchains are highly technical and require intense focus to comprehend, we encourage all students to be active learners and delve into technical aspects, including trying out crypto wallets, test nets and smart contracts. Technical lab exercises will be done in groups with both technical and non-technical students working together.
All students will receive a Ledger Nano S cryptocurrency hardware wallet - compliments of Ledger!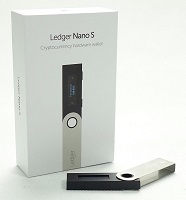 Target Audiences
This workshop is designed for executives and those seeking to shift careers; from all backgrounds and industries where blockchain technologies may have an impact, especially in the areas for financial services, insurance, health care and supply chain management. The content will be applicable to both beginning and intermediate levels. There will be a mix of technical and non-technical students. We expect that this workshop will include a broad range of persons and will provide a rich networking environment. Some graduates of our programs have moved into blockchain roles at their companies, and other graduates have founded blockchain startups.
As there is a lack of women with DLT knowledge and skills, we will allow a majority of the students to be women. All genders are welcome to attend.
Key Goals
After completing this course, beginning students will be able to:
Understand leading blockchain and distributed ledger technologies (DLT) and the ecosystem

Describe what are blockchain platforms, applications and the key technologies upon which to build

Navigate a blockchain browser and cryptocurrency wallet
Distinguish between public, private and hybrid ledgers
Describe motivating factors behind different ledger types
Understand basic consensus algorithms at a high level
Describe what is a 'smart contract' & 'ico' and understand how to test them in a lab context
Learning methodologies include lecture, discussion, breakout sessions and hands-on exercises both technical and non-technical.
AGENDA TOPICS (content subject to change)
Day 1:
Robert Schwentker: Distributed Ledger Technology (DLT) Landscape & Overview
Jeff Flowers: Cryptocurrency Workshop Lab

Felix Shnir: JP Morgan Quorum Blockchain Platform Overview
Emi Yoshikawa: Ripple Platform and Roadmap
CyberCode Twins: What is a Decentralized Exchange and EOS Overview
Ocean Boulais: Token Success Factors based on Developer Engagement
Josh Klayman: Regulatory Landscape of ICOs & Token Security Offerings
Matt Law: Overview of Convergence Ecosystem - DLT meets AI, IoT, VR/AR & Quantum Computing
Day 2:
Jeff Flowers: Smart Contracts, Proof of Stake Lab with Ledger Wallets
Matt Condon: Non-fungible Tokens Presentation & Lab

Cynthia Yoon: Blockchain at Citi
Tim Swanson: Distributed Financial Market Infrastructure
Jenny Leung: Fireside chat on Crypto Legal Landscape

Anu Bhardwal: SheQ Wallet & Token Demo

Diana Barrero Zalles: Stable Coins
Neepa Patel: R3, Corda & Central Bank Digital Currency (CBDC)
GUEST SPEAKERS AND DLT EDUCATION INSTRUCTORS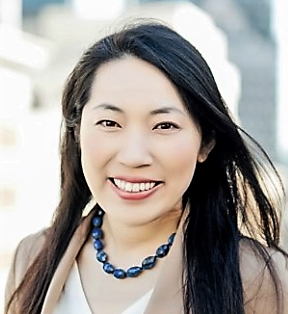 Emi Yoshikawa is the Sr. Director of Global Operations at Ripple. She is responsible for managing joint venture partnership in Asia and leads strategic market entry initiatives. Earlier in her career, she managed the development of investment analytics solutions as a product manager at MSCI, previously part of Morgan Stanley. With almost 10 years of experience in the financial technology industry, she was selected as a top-50 "Women in Fintech" Influencer by Onalytica in 2017. Emi holds an MBA from Harvard Business School and is also a CFA charterholder.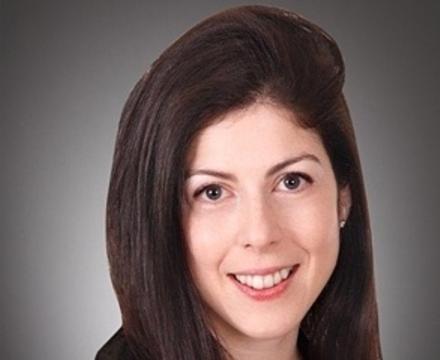 Joshua Ashley Klayman is one of the best known Blockchain and Cryptocurrency lawyers in the world. Recognized by Chambers and Partnersas one of the top 12 Blockchain and Cryptocurrency lawyers globally, Ms. Klayman co-founded and has led since its inception MoFo's global Blockchain + Smart Contracts Group, which she Co-Chaired and which includes over 70 lawyers. Ms. Klayman is the Chair of the prominent Wall Street Blockchain Alliance Legal Working Group and is a member of the global Wharton RegTech think tank. In addition, she has been appointed by the Delaware Secretary of State to serve on Delaware's Blockchain Strategy Committee, founded the Blockchain Legislation Project and frequently speaks with regulators from around the world regarding Blockchain, Smart Contracts and Cryptocurrency matters. Ms. Klayman works collaboratively with Blockchain leaders from other law firms, clients and the broader community to advance the industry, anticipate and address regulatory concerns and seize strategic opportunities.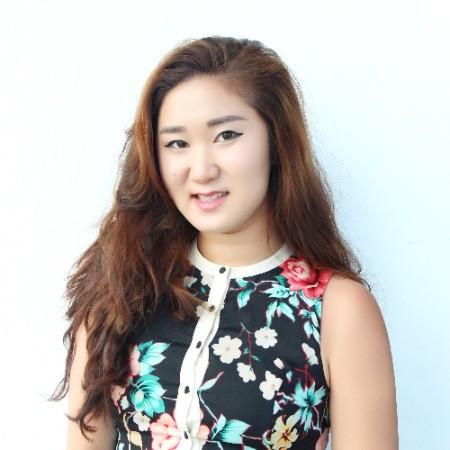 Cynthia Yoon is the North America Innovation Ecosystem Lead for Citi's Treasury and Trade Solutions. She manages Citi's intrapreneurship program, innovation culture strategy, university partnerships, and blockchain strategy. Prior to Citi, Cynthia worked on her own startup called One Daijo to provide P2P microfinancing solutions using blockchain and alternative credit scoring methods to the underbanked in SE Asia. Before starting One Daijo, she had a variety of different roles, including working as a tech consultant at KPMG, a geospatial analyst for a microfinance institution in Zambia, a social sciences researcher on international marriage migration, and an analyst at NGOs on migrants' rights and integration policies. Cynthia holds BA in Political Science and BA in Asian Studies from the University of Michigan, and MSc. in Migration Studies from the University of Oxford. She is a Fulbright Scholar, a Gates Millennium Scholar, and a Clarendon Scholar.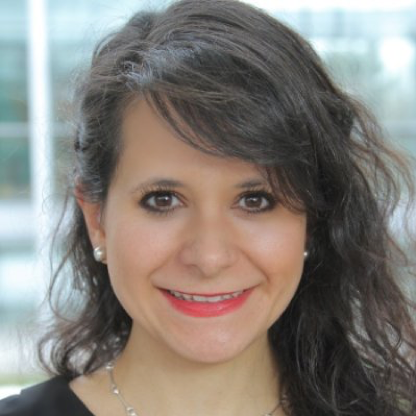 Diana believes that distributed ledger technology, with the right measures in place and a realistic approach, can disrupt global financial services in fascinating ways. She is taking her background in development finance (managing $900M+ to fund 27 private ventures at the Inter-American Developemnt Bank, and visualizing big data to identify 30+ new markets at the World Bank) to bring forth innovations that can deliver world-class solutions. During the ICO hype, she applied her experience in compliance and corruption controls to promote better AML/KYC standards through regulatory technologies. Most recently, Diana has published market research on stablecoins for R3 and is advising on blockchian growth strategies with Virtual Force. She also coordinated Yale's first university-wide blockchain conference to promote meaningful discussion over hype.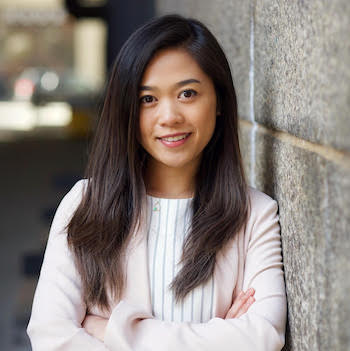 Jenny is a Blockchain attorney at Blakemore Fallon. Jenny has formerly worked as an attorney at the Australian Securities and Investments Commission ("ASIC"). In her capacity there, she assisted in the oversight and supervision of financial market infrastructure and drafted ASIC guidance regarding distributed ledger technology. Jenny has published numerous articles regarding complex areas of blockchain technology and law, such as decentralized clearing and settlement, freezing of digital assets, and classification of such assets under international law. Prior to joining Blakemore Fallon, she consulted on GDPR, CCPA, and other data privacy issues at PwC. Jenny focuses on issues related to U.S. securities laws, state money transmitter laws and data privacy regulations.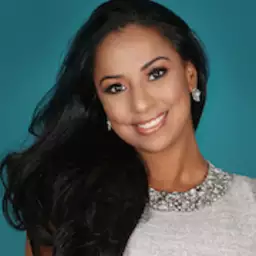 Founder of SHEQ+, Qrypto Queens,, Krypto 4 Kids, and Women INVESTING in Women DIGITAL, the world's largest digital media platform focused on Women & Investing with a special focus on Blockchain. Launched in December 2014, WIIW Digital includes over 1,000,000+ followers on FaceBook across 120 countries; the "Women INVESTING in Women and Girls" Radio show on Voice America Kids/Podcast Series on Apple ITUNES, The State of Women Radio Network in partnership with Star Worldwide Network, and the WIIW Global Summit & Women in Private Equity Roundtable Series. Prior to founding WIIW DIGITAL, Bhardwaj spearheaded the 2010-2013 U.S. Department of Commerce Private Equity/Venture Capital Certified Trade Missions to the Nordics and Middle East, representing over $175 billion USD private-equity and venture-capital interests. Her specialties include international business development for private equity professionals, women in private equity, women in philanthropy, high-growth women entrepreneurs, Angel Networks/Angel Capital, crowd-funding, blockchain, and cryptocurrency initiatives focused on women.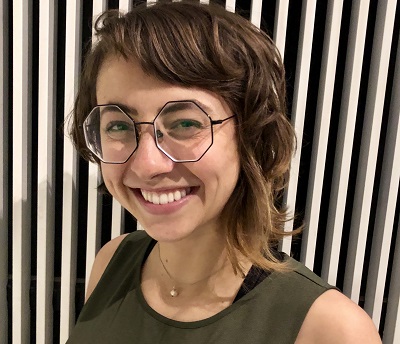 Océane is a citizen technologist & researcher in the Viral Communications group at the MIT Media Lab - Digital Currency Initiative (DCI). She graduated from Florida Atlantic University with a bachelors in electrical engineering + computer science. She also was a graduate of DLT Education's Cryptocurrency Bootcamp at the DCI, and an intern at Facebook. These days she thinks a lot about the why's and how's behind building effective organizing tools for small communities, provenance + conservation of organisms, and applied distributed ledger technology.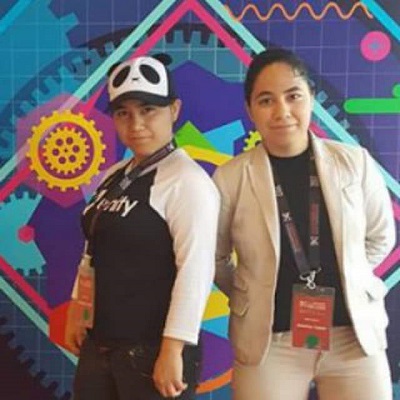 The CyberCode Twins (America and Penelope Lopez) have been competing from Beijing to Barcelona and have received various awards in tech competitions and hackathons, such as the NASA International SpaceApps Challenge, IBM Global Innovators Challenge, Intel's US-China Maker Competition, Money2020, Capitol360, Hack4LA, and more. They are currently part of the Intel Software Innovators Program. They are also part of the shEOS team which is comprised of an international group of female entrepreneurs, investors and engineers – an EOS Block Producer candidate. Additionally America was a full scholarship recipient for MIT Media Lab's CryptoCurrency Bootcamp powered by DLT Education.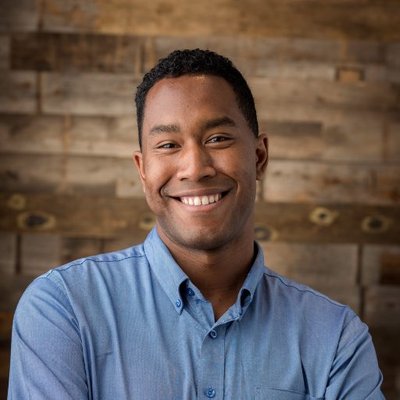 Co-Founder & CEO of Turing - a stealth blockchain protocol startup in incubation at Techstars NYC. Strategically placed at the intersection of emerging technology and venture capital, he led the State of Blockchain 2017 research report for CoinDesk, an industry-wide account of digital currencies such as bitcoin, and their underlying technology – the blockchain. His work can be seen in Fortune, Bloomberg, Quartz, and Bank Innovation.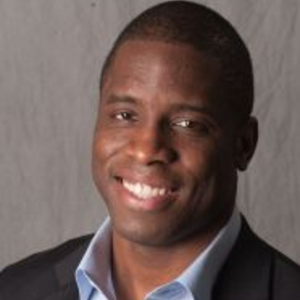 CEO & Co-Founder at Promise Software
For global businesses that want to conduct confidential, cross-border, business transactions on a public blockchain, Promise delivers complete post-quantum privacy with non-interactive, zero knowledge proofs. This blockchain is designed with credit and payment automation features with proxy re-signing cryptography not available on any other chain today.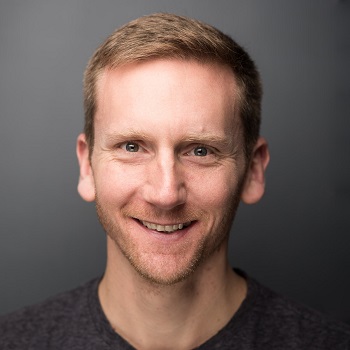 At Outlier Ventures Matt Law partners with talented founders building the next generation of internet services working across our investing thesis of the Convergence of decentralisation with AI, blockchain, and IoT, to form a new software stack for Web 3.0. Prior to Outlier, Matt worked in innovation advisory during the first two waves of the internet revolution, seeing the dotcom boom up close, and then enjoyed web 2.0 with the rise of mobile and social web. A qualified leadership performance coach from Henley Business School, a mentor for developing talent, and has experience in advisory roles across both industry bodies and startups. He is a speaker and occasional writer on innovation and emerging technology.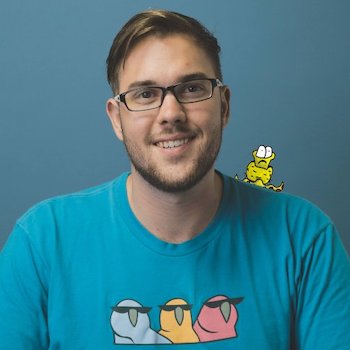 Co-founder of dot—a better way for creators to get paid—, co-host of Digitally Rare—a podcast about digital scarcity—, former lead developer and community manager for OpenZeppelin—the #1 smart contract framework—, and an Ethereum Community Fund Grantee with previous experience at hackNY, Google, Skillshare, IFTTT, and Grooveshark.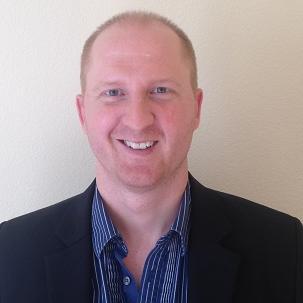 Tim Swanson is the founder and director of research at Post Oak Labs. He is the author of three books and based in Dallas. He was previously a visiting research fellow at the Singapore University of Social Sciences as well as at Sim Kee Boon Institute at Singapore Management University. He worked in East Asia for more than six years and is a graduate of Texas A&M University. His 2015 paper: "Consensus-as-a-service: a brief report on the emergence of permissioned, distributed ledger systems" popularized the term "permissioned" blockchain (or ledger), a topic which remains a mainstay at fintech conferences globally. He is currently an advisor to Elm Labs, Clearmatics, and Blockseer (acquired by DMG), and was an advisor to Hyperledger (acquired by DAH). He was previously the Director of Market Research at R3.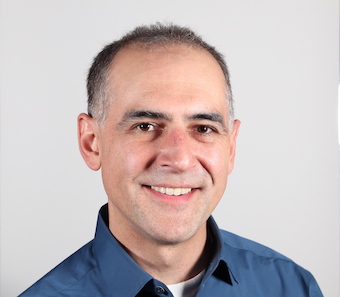 Dr. Jeff Flowers was in the first cohort of Blockchain University, and began instructing others there shortly afterwards. He has continued educational endeavors at DLT Education including contributions to the the Linux Foundation edX Hyperledger MOOC, assisting with Jimmy Song's Programming Blockchain course, technical proofreader. Jeff is an advisor to a number of Blockchain based startups / projects. He works closely with Certora on smart contract formal verification analysis; GoWithMi, a decentralized mapping platform for small/mid sized businesses in emerging markets. Jeff is founding team member, whitepaper editor and active validator with the POA Network. He is also VP of the Decentralization Foundation (d24n.org) as they create, promote, and explore decentralized technologies and their positive impact on society. When he is not working on Blockchain endeavors, Jeff is a tenured Professor at the College of San Mateo. His doctoral work, at San Francisco State University, focused on the use of neural networks and gamification.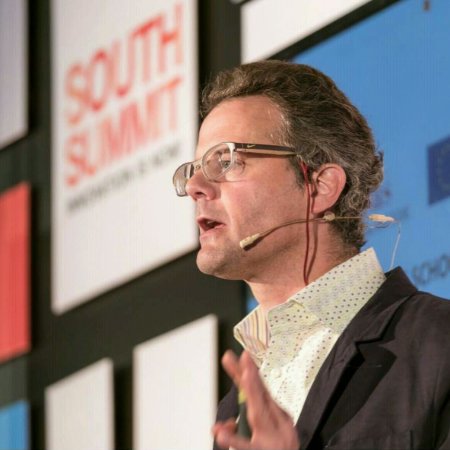 DLT Education President. Robert has 25+ years in technical education services. Previously, he led developer and startup programs at PayPal and American Express, and was co-founder and operator of Blockchain University. Robert has educated over 2,000 entrepreneurs & intrepreneurs, both technical and non-technical, and worked with over 300 blockchain projects in the US, Brazil, India, Saudi Arabia, Singapore & Japan. Graduates from his courses have created startups, joined incubators like Plug & Play, Draper Fintech, and have become employees of companies like Coinbase, Blockstream and PwC.
2018 Workshop Recap

youtube.com/watch?v=PNrFSTF08lY
Scholarships
DLT Education and sponsors are providing scholarships to persons with financial challenges. Please apply here: bit.ly/DLT-Workshop-Scholarship-Application
Volunteers
The event will be supported by several volunteers. Volunteer activities include support with registration, lunch setup and breakdown, end of the day clean up. Other roles include video taping, scribing & social media. Please apply here: bit.ly/dlt-ed-volunteer-application
Testimonials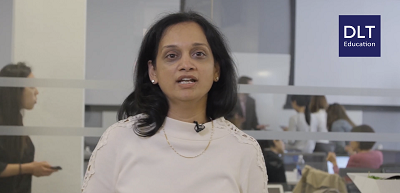 youtube.com/watch?v=XFV-2nLqyOI&t=5s
Instructor Track - Train The Trainer
As there is a lack of qualified blockchain instructors, DLT Education will be launching an instructor lab in parallel for those seeking to gain skills to teach these technologies. The instructor lab will commence on Wednesday afternoon and conclude late-afternoon on Saturday: May 15 - 18.
DLT Education's instructors come from a variety of backgrounds, have experience with corporate and entrepreneurial education, and fare from large corporations as well as from blockchain startups.
Certificates
If requested students and instructors who successfully complete the course will receive digital certificates of course completion.
Sponsors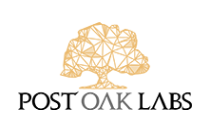 Sponsorship Opportunities
Sponsorships are designed to support the event and also to provide full scholarships to women and persons with financial need.
If interested in sponsoring this workshop, please contact sponsorships@dlt.education
Please send any other queries to info@dlt.education
Application Links
Men students interested in attending this event: bit.ly/dlt-mens-application
Scholarships: bit.ly/DLT-Workshop-Scholarship-Application
Volunteers: bit.ly/dlt-ed-volunteer-application


NYC Blockchain Week
Details on other NYC Blockchain Events here: coindesk.com/events/consensus-2019/blockchain-week/events
Media Partners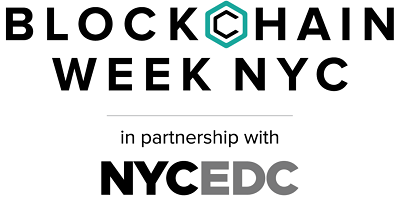 DLT Education designs learning experiences that aim to empower women by providing them with technical tools, experiences and insights to become leaders in emerging industries.