Blockchain to the Future: Understanding the Digital Economy
Description
How much do you know about:
Blockchain?

Market trends?

Future currencies?
Learn more from a panel of cryptocurrency experts. Moderated by Baruch alumnus and managing director of investment management firm LDJ Capital, William Davis.
We will open with a brief presentation on what Blockchain is and a short analysis of the future of the marketplace.
Lunch will be served.
---
About the speaker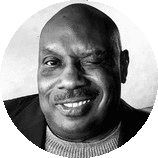 William Davis III is at the forefront of emerging technologies. He is an advisor to funds and individual investors in New York City. His capabilities span complicated technology stacks to targeted campaigns for sustainable lift and mobile customer acquisition and retention. Clients and partners range from the leading lending platforms, crowdfunding sites, virtual currency players and mobile payment gateways to legacy firms entering new markets. He has held positions of Senior Advisor, CIO, COO and President of emerging technology firms globally.
Bill created a Strategic Plan for "Banking" at American Express which contributed modestly to a quick emergence from the credit crisis with $3b in earnings while competitors took loses during the period. Bill is a tenacious leader with extensive experience in Core Business Systems & Processes, Data Warehouse/Business Intelligence practices, Performance Management increases, Customer and Product Profitability growth. He maintains a clear view of technology, operations, products and the business of money, both virtual and tangible. He is a leader in legacy business practices as well as a pioneer in the emerging mobile practice, having created a sustainable practice for mobile payments in 50+ countries.