Blockchain the road ahead: Challenges and benefits in advocating for Divers...
Description
You are invited to a discussion about Diversity and Inclusion of people of color in the Blockchain, Fintech and Emerging Technologies industry, and the role we will play in the future of the technology. This panel is in response to headlines like the ones below that are everywhere talking about the lack of diversity racially and by gender dominating the space. Trekk and I look around and see a lot of women and people of color that are making huge impacts in Blockchain. We also want to expand the awareness of all communities of color to the relevance of cryptocurrencies and blockchain technologies and how open it is to them. We want to help demystify the technology and facilitate the entry to barriers.

"Is the crypto/blockchain world sexist and racist?" "Taking on the gender diversity crisis in tech" "Women sound the alarm over 'blockchain bros'?"
The event will be held at Bowie State, which was founded in 1865 and is the oldest Historically Black College/University in Maryland and one of the ten oldest in the country. It is also a diverse university whose 5,600 students, along with faculty and staff, come from many ethnic backgrounds.

This is a quote that we hope we can instill in all.
"Our hope is that by seeding the community in this [technology] with more inclusivity and more diversity, that we'll end up with leaders and makers in the new economy who keep the little people in mind and who are building technologies that aren't just going to make the rich richer, but actually leverage the full potential of this technology. And that companies behind them are diverse and inclusive themselves so that there's multiple perspectives and a lot more intelligence happening. So all of that is something that we hope to institute and effect primarily through education." - Raine Revere, co-founder of the blockchain education start up Maiden.
Panelists: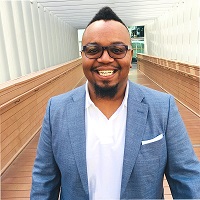 Samson Williams
Problem Solving Educator: Fintech, Blockchain, Crowdfunding, Humans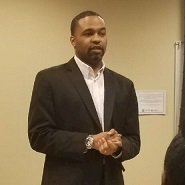 Mario Beckles Jr
Large-scale, Commercial Crypto Miner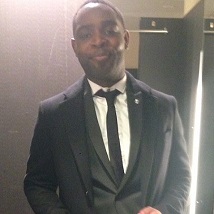 Enoch Antwi
Chairman of Northrock Group: Blockchain, Africa, Cryptocurrency, FinTech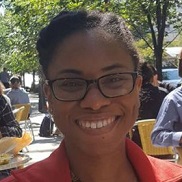 Tiffany Gray, DrPH, MPH
Public Health Researcher and Consultant: Health Behavior & Evaluation, Blockchain in Health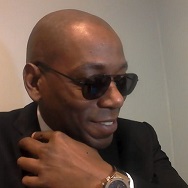 Trekk
CRO, Blockchain Enthusiast, Consultant, Public Speaker, Writer, Smart Contract Developer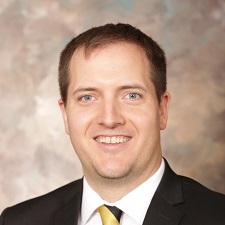 Andrew Mangle, Ph.D., CISSP, PMP, CISA
Assistant Professor of MIS and Blockchain at Bowie State University

Moderator: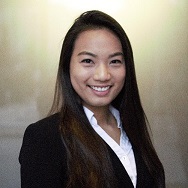 Lynn Wu, CSM, ITIL
Project Analyst at Fannie Mae and MBA Candidate at Georgetown

Where:

Bowie State University,14000 Jericho Park Rd, Bowie, MD 20715
The Beacon Room in The Center for Natural Sciences, Mathematics, and Nursing building. It is Building 22 on the map of the campus provided in the link below.
https://www.bowiestate.edu/files/resources/3d-map.png
Networking – 6:45 p.m. until 7:15 p.m
Panel talk – 7:15 p.m. until 8:30 p.m., with Q & A time