Description
According to a survey by the World Economic Forum, there could be as much as ten percent of world GDP on the blockchain by 2025, and much more soon after that. What is this new revolution you've been hearing about? How will it impact you? What opportunities does it offer?
On February 15th, join StartUP FIU Brain Trust to further explore Blockchain, Smart Contracts, and Ethereum Classic!
Agenda
5:30pm-6:00pm Meet and greet
6:00pm-6:30pm Blockchain News Discussion
6:30pm-7:15pm Smart Contracts - By Igor Artamonov from Ethereum Classic
7:15pm-7:30pm Next steps
What is StartUP FIU Brain Trust?
The StartUP FIU Brain Trust connects entrepreneurs, technology enthusiasts and academics to explore the latest technologies and opportunities for their commercialization. Blockchain is the first technology to be explored by the Brain Trust through a monthly series of speakers and workshops. The format is highly interactive and encourages peer-to-peer exchange of information. Presenters from the community are welcome.
What is Blockchain?
Blockchain, the technology behind Bitcoin, is a decentralized digital ledger that is used to record immutable transactions across many computers in a chronological order.
What is Ethereum Classic?
Ethereum Classic is a decentralized platform that runs smart contracts: applications that run exactly as programmed without any possibility of downtime, censorship, fraud or third party interference.
Who is Igor Artamonov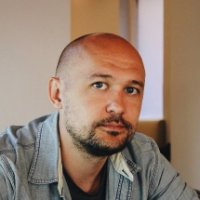 Igor Artamonov is a seasoned software engineer and architect with more that 15 years of experience in building distributed systems, processing big data, and executing systems integration. He has been leading Ethereum Classic (ETC) development since the fork from ETH, and he built the ETCDEV Team, which is a distributed team of passionate developers working on core ETC protocol and related projects. He is also a founder of Infinitape, a Florida based company focused on helping companies with Blockchain integrations and distributed data processing.
Sponsored by BlockEx:
The BlockEx Digital Asset Exchange Platform manages the entire lifecycle of blockchain based digital assets, including origination, issuance, exchange, settlement and redemption. The DAxP includes a digital asset creation tool, exchange, clearing, settlement, registry and brokerage software.
Where to park