Blockchain Talks: Intro to Blockchain & Cryptocurrencies and Scaling Enterp...
Sales Have Ended
Registrations are closed
Visit our website for awesome startup videos, upcoming events, opportunities and much more: https://BostonNewTechnology.com
Sales Have Ended
Registrations are closed
Visit our website for awesome startup videos, upcoming events, opportunities and much more: https://BostonNewTechnology.com
Description
Join us to:
Meet and learn from experts in Blockchain & Cryptocurrencies

Ask our experts your questions

Network with Blockchain enthusiasts and Investors

Enjoy pizza, veggies, fruit & more
Program:
Talk 1: Intro to Blockchain & Cryptocurrencies
This talk will provide an overview of blockchain and crypto networks and use that as a jumping off point for a discussion on blockchain scalability to meet real enterprise use cases. To start, we will give a short overview of what blockchain and crypto networks are and what unique properties they have. Then we will move on to discuss the following topics:
Centralization vs de-centralization

Public vs private (permissioned) networks

Crypto currency vs smart contracts

Proof of work vs proof of stake consensus mechanisms

Current blockchain scalability challenges and solutions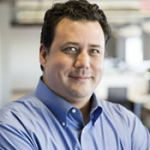 Presenter: Derek Yoo, CEO, PureStake Inc.

Derek Yoo is a serial technology entrepreneur who has been building as-a-service and cloud technology companies for the last 20 years. He was the co-Founder of Fuze, an enterprise cloud company based in Boston, and grew the company from 0 to 700 employees during his time there. His new venture is PureStake, a Crypto-infrastructure-as-a-Service company focused on making it easy for developers and enterprises to interact with public crypto networks.
Talk 2: Scaling Enterprise Blockchain to a $23 Billion Industry with Multi-Party Computation
Imagine a scenario where data is kept on hard drives or disks you own, phones can only… well… make phone calls (or send simple text messages), and currency is only of the traditional fiat kind. Welcome to 1999. Back then, cryptographic keys were secured only by hardware, tokens or smart cards - solutions that for the most part worked well without many security and privacy concerns. In 2019, interconnectivity and growth of data have exploded and the digital world continues to expand at breakneck speed, with 20 billion networked devices and data anticipated to grow tenfold from 2017 to 2025.
The currency ecosystem is also unrecognizable from 1999; daily crypto trades are at $30 billion across over 2000 cryptocurrencies in the market. Total market cap for cryptocurrencies is at around $130 billion as of March 2019; Tier 1 banks want to get in the game, exploring cryptocurrency services; and the blockchain industry, including blockchain for enterprise applications, is expected to reach a $23.3B market value in at least 20 industries by 2023.
Cryptographic key management is vital for the future of wide-scale blockchain – and can make or break the success of both the cryptocurrency ecosystem and the enterprise blockchain adoption movement in the years ahead. Join Unbound Tech's Solutions Architect Allan Konar to learn why blockchain keys matter, how blockchain security is advancing beyond hardware, and why multi-party computation is winning the cold-vs.-hot storage war.
Presenter: Allan Konar, Solution Architect, Unbound Tech

Allan Konar, a Solutions Architect with Unbound Tech, brings over 20 years of hands-on security experience spanning application, web-based, wireless and networking technologies. He actively works with organizations of all sizes to design and deploy solutions based on Unbound's award-winning Distributed Trust Platform. Prior to Unbound, he led customer security engagements for Acme Packet where he contributed to the architecture, design and implementation of some of the world's largest heterogeneous VoIP and UC networks. He previously held positions focused on DOCSIS and PacketCable network solutions at Motorola BCS and SNMP-based proactive performance management at Concord Communications. Allan has contributed to Hackin9 magazine, participated as a panelist at the SIPNOC security panel, presented at IIT RTC, IAUG, NG 9-1-1 ESInet and NENA conferences, contributed to VOIPSA's threat taxonomy and was the editor for Cisco Press' Voice over IP Security and Syngress Press' Collaboration with Cloud Computing books. He is also adjunct faculty in the Champlain College Cyber Security & Digital Forensics program.
Brought to you by:

Unbound Tech - Digital business requires a new kind of trust paradigm. As physical and virtual worlds intersect, we see the need to address a growing number of security, privacy and compliance challenges that are restricting innovation. Infrastructure must be freed from physical constraints, so it can align, rather than conflict with our digital reality. At the heart of Unbound, formerly known as Dyadic, lie sophisticated applications of Multi-Party Computation (MPC), developed by Unbound's co-founders, Professor Yehuda Lindell and Professor Nigel Smart, world-renowned cryptographers. MPC offers a mathematical guarantee of security that fortifies Unbound's disruptive technology. For the first time, cryptography keys are never exposed throughout their lifecycle, from edge to cloud and anywhere in between, without any reliance on dedicated hardware – making crypto easy, user-friendly, cost-effective and more secure. Unbound enables businesses to deliver a new world of digital products and services previously beyond reach with unprecedented speed and scale. Some of the world's most successful Fortune 500 enterprises with the highest security and privacy requirements turn to Unbound for its breakthough solutions. www.UnboundTech.com Follow: @MathOverMatter

Z-Park Innovation Center - Located at 1000 Mass Ave, in the heart of Cambridge, Z-Park is a hub for innovation and technology transfer. Our newly renovated building has three floors, 66,209 square feet, creatively designed with multiple functional spaces fulfilling all business needs. To establish an innovation community that creates synergies, Z-Park provides the most cooperative work environment to startups, corporations and research institutions, with full entrepreneurial resources and incubation services to accelerate their ways to success. www.ZPark.space Follow: @ZParkinBoston
Agenda:
6:00 - Networking over pizza, veggies, fruit & more
6:45 - Welcome & Announcements
6:55 - Derek Yoo: Intro to Blockchain & Cryptocurrencies
7:15 - Allan Konar: Scaling Enterprise Blockchain to a $23 Billion Industry with Multi-Party Computation
8:30 - More networking
Directions & Parking:
Z-Park Innovation Center is located between Central Square and Harvard Square at 1000 Massachusetts Ave, Cambridge, MA 02138 (Google Map).
Public Transportation:
Z-Park Innovation Center is an 8-minute walk from the MBTA Red Line Central Square station or an 11-minute walk from the MBTA Red Line Harvard Square station.
Parking:
There are limited metered parking spaces on Mass Ave, but we recommend parking at Pilgrim Parking's Central Square Parking Lot at 438 Green St, Cambridge, MA 02139 (Google Map).
Upon Arrival:
Look for BNT signs and be ready to present your Photo ID at our check-in desk, to receive your name tag.
Attendance Terms:
BNT and BBN are dedicated to providing a harassment-free and inclusive event experience for all members/participants. To attend, event registrants agree to these Attendance Terms, which are summarized on the registration page for this event and in the confirmation email sent to registrants.
By registering for this event, you agree to share the information you submit with Boston New Technology and Unbound Tech and to be contacted by these parties.