*Blockchain Storm* London - 6 Feb 2017 9:30am-4pm

Monday, February 6, 2017 from 9:30 AM to 4:00 PM (GMT)
Event Details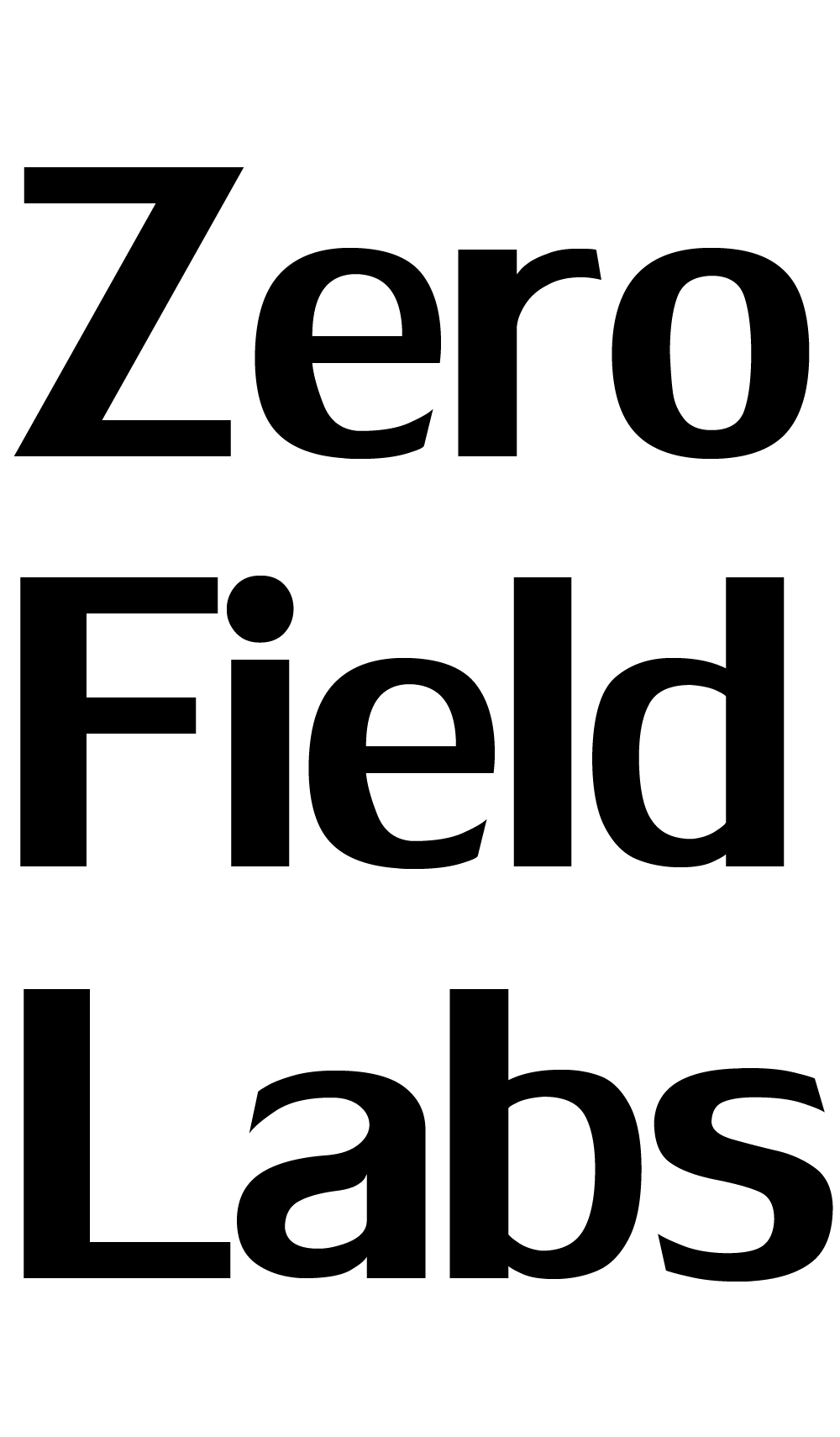 presents 
Crypto 3.0 - Blockchain Use Cases & Dapp demos Workshop
Register for Blockchain Storm London Summit
http://blockchainstormlondon2017.eventbrite.com
In continued tradition of our stupendously successful Fintech Storm Series
Blockchain Storm London Summit - 6 February 2017 
Come meet the disruptive thought leaders that are imagining the future of banking & financial services. 
We invited the most innovative firms in Distribted Ledger (Blockchain) & Decentralised Applications  
Register here:
http://blockchainstormlondon2017.eventbrite.com
Time : 9:30 am to 4:00pm 6 February 2017
Lunch: 1:00pm - 2:00pm
Venue: One Canda Square 
Listen to presentations from 10 speakers/ thought leaders
Bonus - Get a taste of an hour of hands-on coding with Dapp developers 
Discussion Themes - Blockchain Applications:
**Payments
**Internet of Things
**Bitcoin & Blockchain
**Online Funding , P2P Funding Marketplaces
**Wealth Management
**Capital Markets, Trading, Broking & Settlement
**Financial Inclusion, Credit Services
**Insurance 
Watch Our Video  Fintech Storm - An Overview
Enlightening, Thought-Provoking, Inspirational
What will you do this winter to boost your skills and wealth-creation ability ?
(Actually, what will you be doing any season to become a blockchain game-changer? :))
Crypto 3.0 Co-Host Ms Arifa Khan  
CEO Zero Field Labs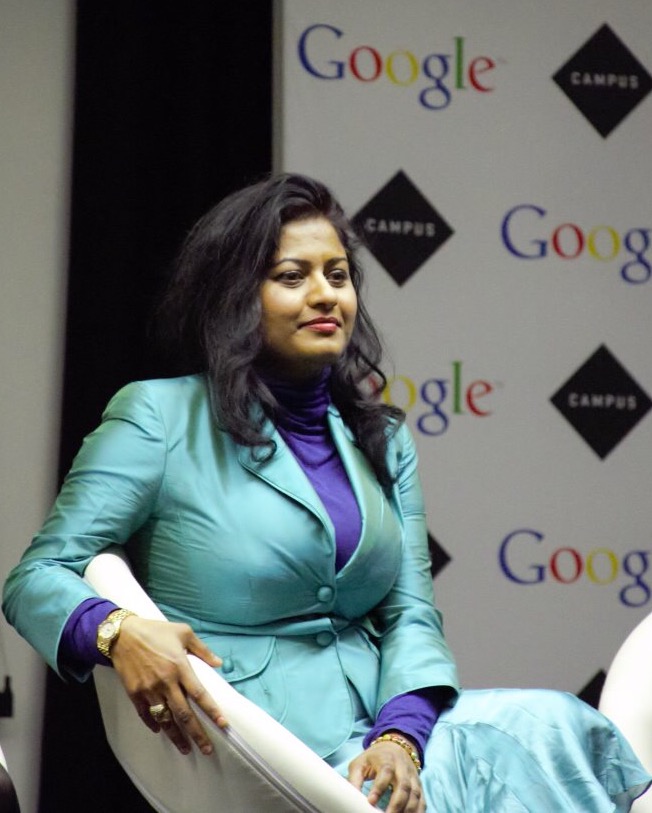 Arifa Khan is a London based Blockchain Researcher, a seasoned Banking & finance, strategy and
operations executive, with over 15 years experience in Investment banking,
Leveraged Finance/ Financial Sponsors Coverage/ Debt Products & Credit.
She has worked with two suisse banks Credit Suisse & UBS.
She currently advises Government of India on infrastructure financing.
Her profile features in Femtech Leaders. (http://www.femtechleaders.com/europe/arifa-khan/ )
Arifa's latest project is setting up a Blockchain eco-system in India through a Blockchain Excellence Centre,
a Blockchain Startup Accelerator, and a fund for Blockchain Startups. 
Arifa is Member Wharton UK Alumni Club Committee, Founder Europe-India Conclave & Fintech Storm.
http://europeindiaconclave.com
Read here article on Cryptoeconomy here 
https://www.linkedin.com/pulse/besotted-blockchain-part-3-inevitability-arifa-khan  
Guest Speaker Eddy Travia 
CEO Coinsilium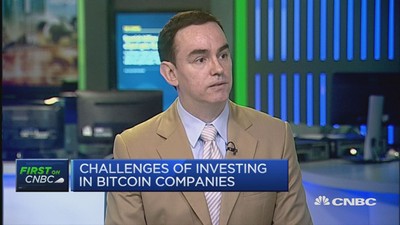 Eddy Travia is a pioneer investor in blockchain technologies and CEO of Coinsilium, 
the first London-quoted blockchain investment firm. 
In 2013, following nine years as a private equity fund manager in Greater China, 
Eddy co-founded Seedcoin, the world's first global incubator of digital currency startups, 
and was recognized a year later as one of the 'Top 3 Most Influential Investors' in Blockchain 
along with Marc Andreessen and Roger Ver at the Blockchain Awards 2014 in Amsterdam. 
Eddy has led investments in more than 16 cutting-edge blockchain startups world-wide 
including Factom, RSK Labs, Magnr and SatoshiPay. 
He is also the co-founder of Block Chain Space, the first blockchain startup accelerator
in Europe which launched in February 2016 in Barcelona.
Peter Bidewell, Applied Blockchain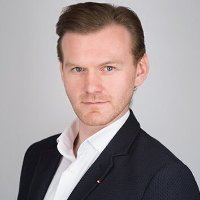 Peter Bidewell is the Chief Marketing Officer of Applied Blockchain.
He leads client relationships, partnerships and marketing for Applied Blockchain;
consulting on the strategic implementation of blockchain solutions that are platform agnostic,
scalable and enterprise ready.
He has worked with clients across many different industries to explain the principles of blockchain
and consult on the most suitable application of the technology for their specific business needs.
Peter regularly presents on blockchain at international events.
Prior to joining Applied Blockchain, Peter has worked in high growth startups across Fintech, FMCG, leisure and Edtech sectors in the UK, Australia and Sweden.
Jerome Rousselot, Mycelium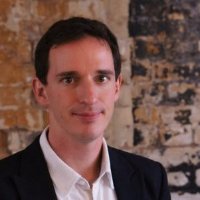 Jerome is Founder of Jita, Co-Founder and CTO of Proof of Purpose and Head of Integration at Mycelium.
One of the lead developers of Mycelium, the well-respected bitcoin wallet, Jerome is arguably one of the most experienced developers in the blockchain space.
He holds a PhD in Computer Science from the Ecole Polytechnique Federale de Lausanne
and worked for over 7 years in the semiconductor industry globally.

Blockchain Operational Security
Blockchain technology reduces barriers to entry to the financial services industry.
Because of their immutability, a transaction is always final.
This unique property makes code quality, testing and key management more important
than in classic software development workflows.
This presentation describes a different approach to software development, deployments and key management, and helps you put them in practice.
Colored Coins: the other smart contracts
Recently there has been a lot of interest in so called smart contracts.
Lessons from the DAO experiment are still being learned.
Colored Coins are an alternative approach to trading digital assets on a blockchain.
Learn what they are and how they work, how to issue and distribute them, and the legal framework.
Marc Taverener (TBC)
Head Business Development, Bitfury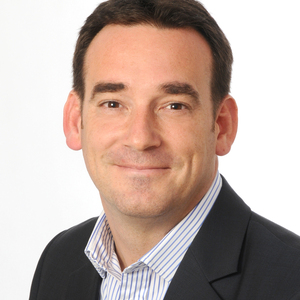 BitFury USA, Inc. provides integrated bitcoin blockchain security and infrastructure solutions.
It develops semiconductors and servers for Blockchain transaction processing.
The company was founded by Valery Vavilov and Valery Nebesny and is headquartered in San Francisco, CA.
Adi Ben - Ari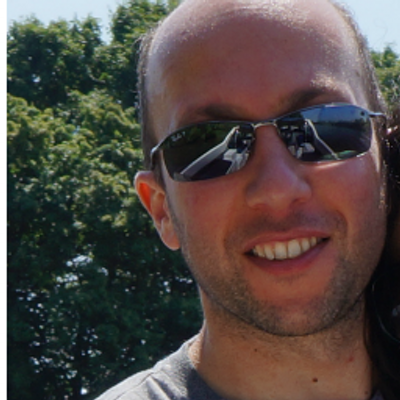 Adi Ben-Ari co-founded Applied Blockchain and more recently Tallysticks. Adi has extensive experience in enterprise technology spanning almost two decades. He has delivered significant software projects with major institutions both in the UK and abroad in different industries including finance. Tallysticks, a blockchain-based invoicing, invoice financing, and invoice trading solution. Using blockchain technology to drive cross-organization workflow, it reduces invoice related fraud and increases speed and efficiency. The start-up recently graduated from the Barclays Techstars Accelerator programme in London after being selected from 700 companies, and is now running a live pilot. Tallysticks was also voted one of the top 3 blockchain companies at the European Fintech Awards 2016.
Tomasz Mloduchowski, Zerado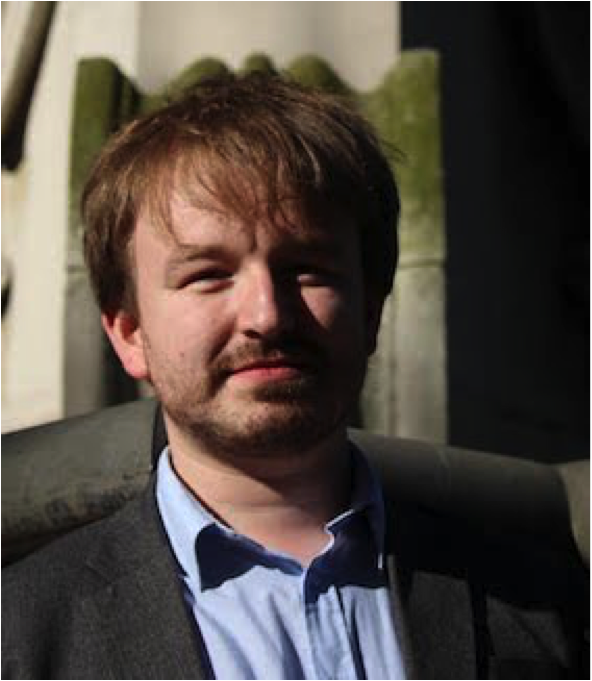 Tomasz Mloduchowski is a Solutions Architect at Zerado where he provides insights on the impact that blockchain can offer to the finance, banking, health and identity markets. He's been involved in the Bitcoin and Blockchain space since late 2009, through his various commercial and social ventures. Tomasz studied physics at MIT where he focused on computational physics and supercomputing. At Harvard, he audited a number of lectures at the Berkmann Centre. He is an alumnus of the Clinton Global Initiative University programme, and founder of the Warsaw Hackerspace, where he explored the NGO and local governance segment.
Dapp Coding Sampler Workshop
So What is a DApp?
A decentralised application (DApp) or a Decentralised Autonomous Organisation (DAO) is a company or service that isn't controlled by any single individual, board or other central entity.
See some examples of DApps here 
DApps are the outcome of Blockchain. When you agree that Blockchain's potential on the modern digital economy is huge, the potential will be realised through millions of DApps. 
Imagine how the Smart Phone changed our lives, with the App Store encourage inventors to come up with a myriad of Apps from Gaming & Entertainment to Productivity Enhancing to Google Maps, Uber etc. Some ultra successful compnaies of the modern economy started and remain as Apps - Instagram, Uber etc. 
So let's welcome DApps! If you want to leverage blockchain, you have got to imagine and create a DApp.
You have gulped down reams of reports, digested hours of talks by Blockchain experts and think you get "Satoshi's plan".
But, you are not sure how to create a decentralised application!
You have had enough of theory, and now you want deep practical knowledge.
Come, lets get-together with other aspiring DApp developers and get building DApps..
More Speakers TBA
Who Should Attend?
Anyone who is interested to learn :
More about Fintech and the applications of Blockchain
How Fintech is affecting Banking & Financial Services industry worldwide
The opportunities for Fintech entrepreneurs
How to benefit from being part of the early ecos-system in Blockchain
The latest advances in distributed ledger technologies
How can distributed ledgers solve real word probelms
How the applications exist and operate in the real-world 
 
Typical attendee profile
•     Fintech Founders & Entrepreneurs
•     Bitcoin & Blockchain companies that want to showcase at this event
•     Developers
•     Startups looking to hire Fintech & Blockchain talent
•     Academic Researchers
•     IT professionals and Companies
•     Strategy Consultants
•     Accountants
•     Legal Professionals
•     Financial Professionals, IFA's
•     Insurance Professionals
•     Brokers, Financial Market Participants 
•     Journalists 
We are committed to creating and connecting the Blockchain Inventor Community in Europe.
Here are some images of our workshops in London. Enjoy!
Come join the Blockchain Revolution !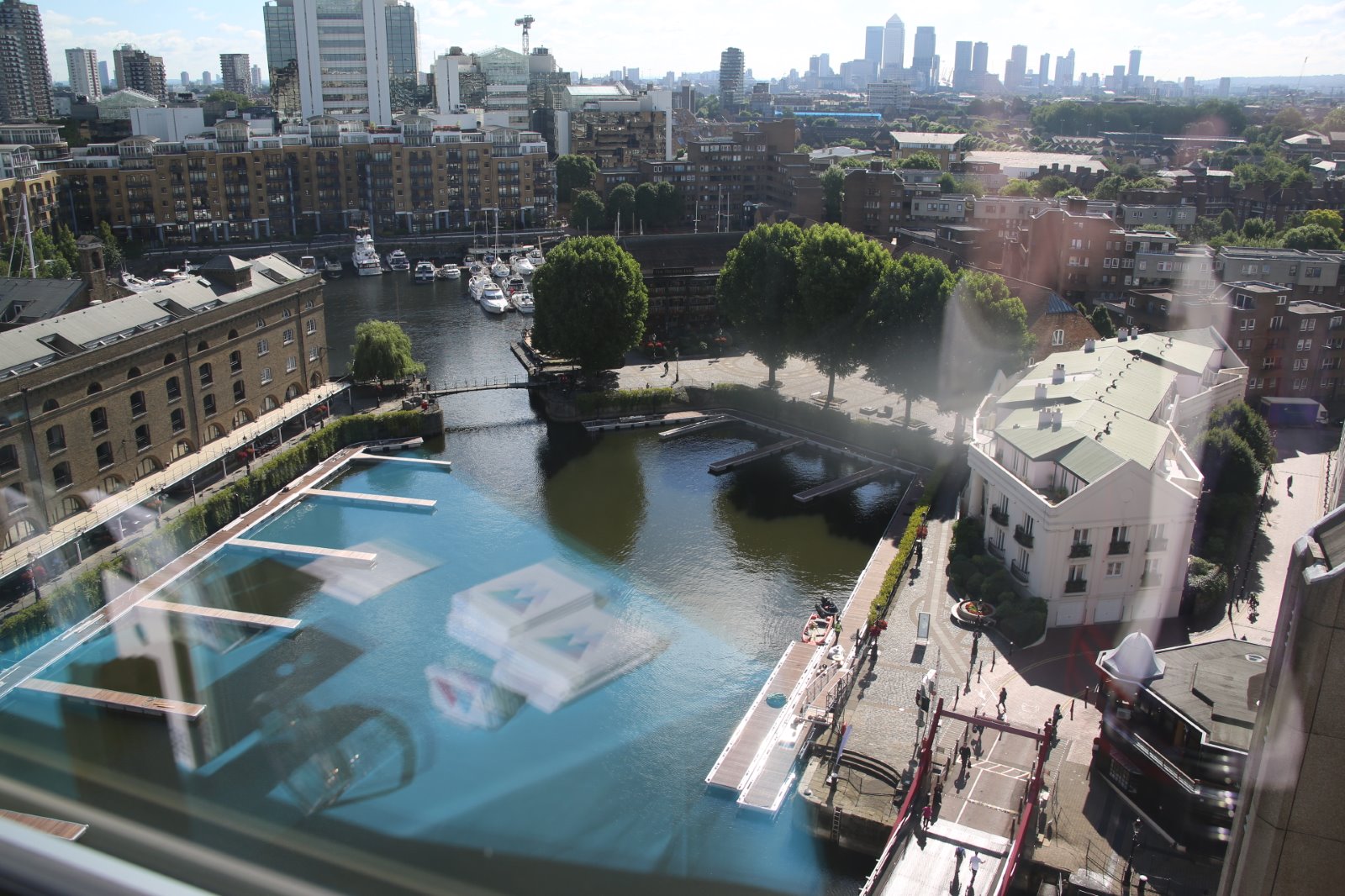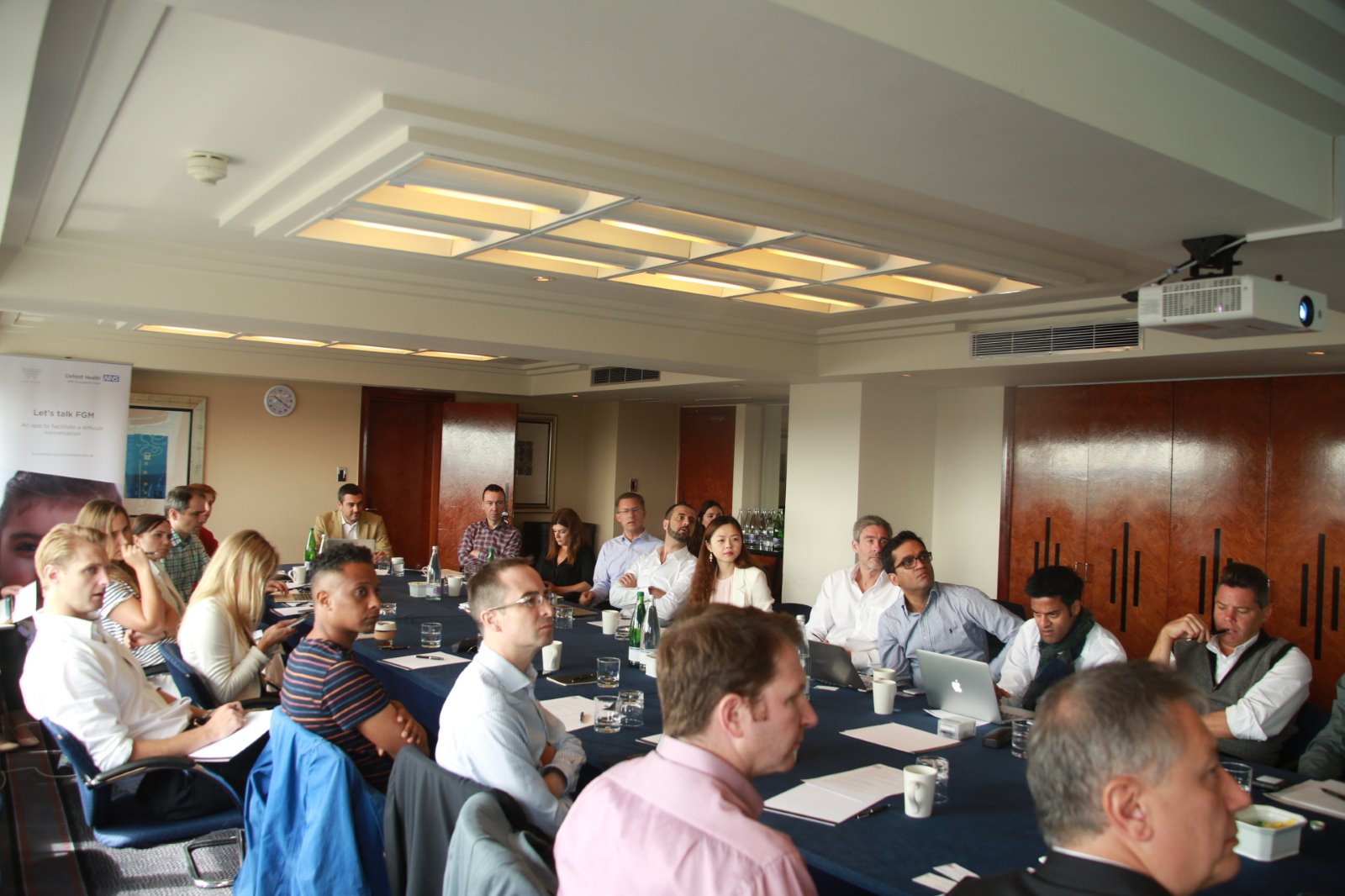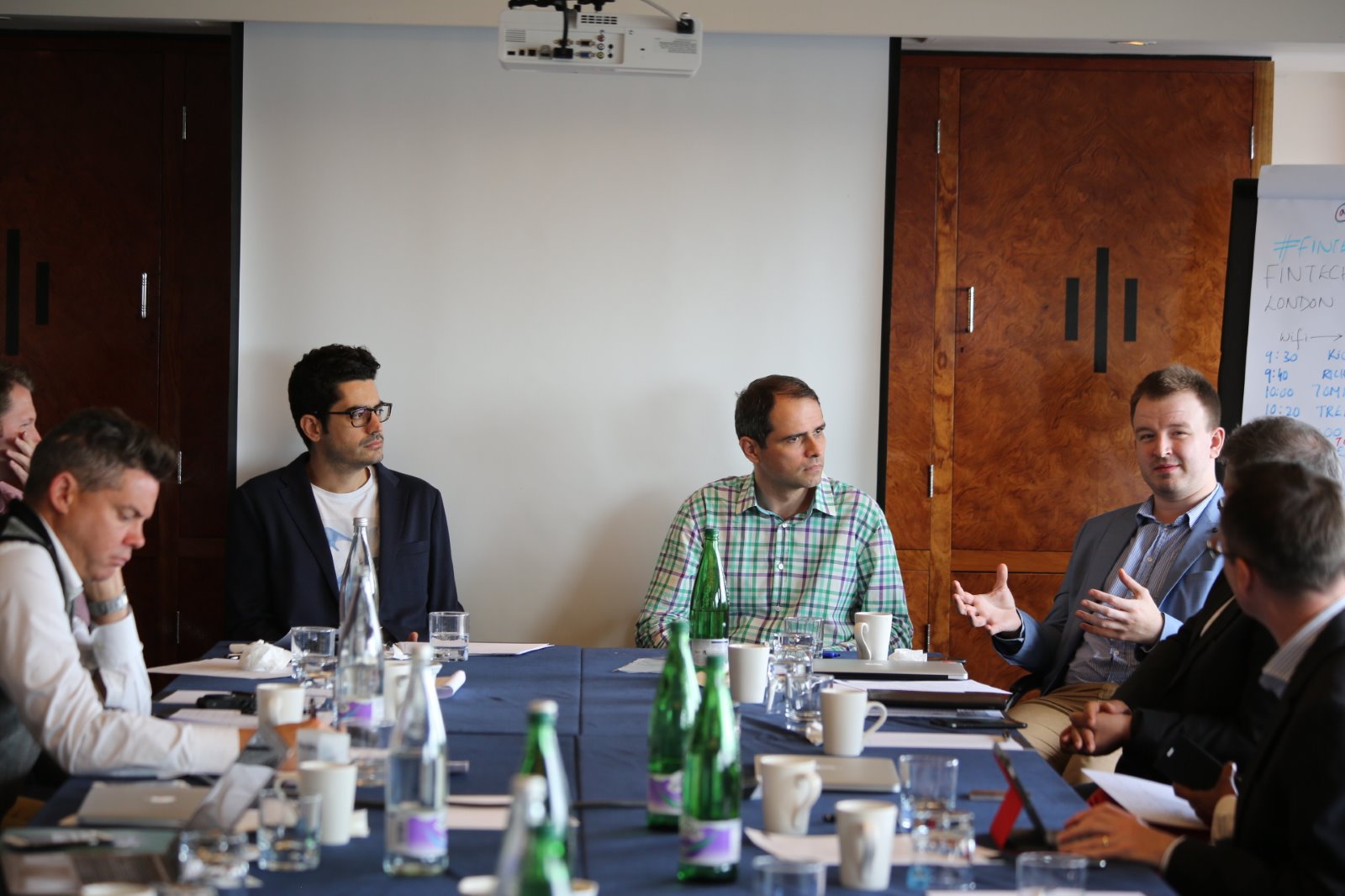 Coming Soon!
The first ever Blockchain India Summit - presenting for the first time Blockchain Council India featuring Vitalik Buterin and others 
Europe-India Conclave 6-8 December 2016, New Delhi, India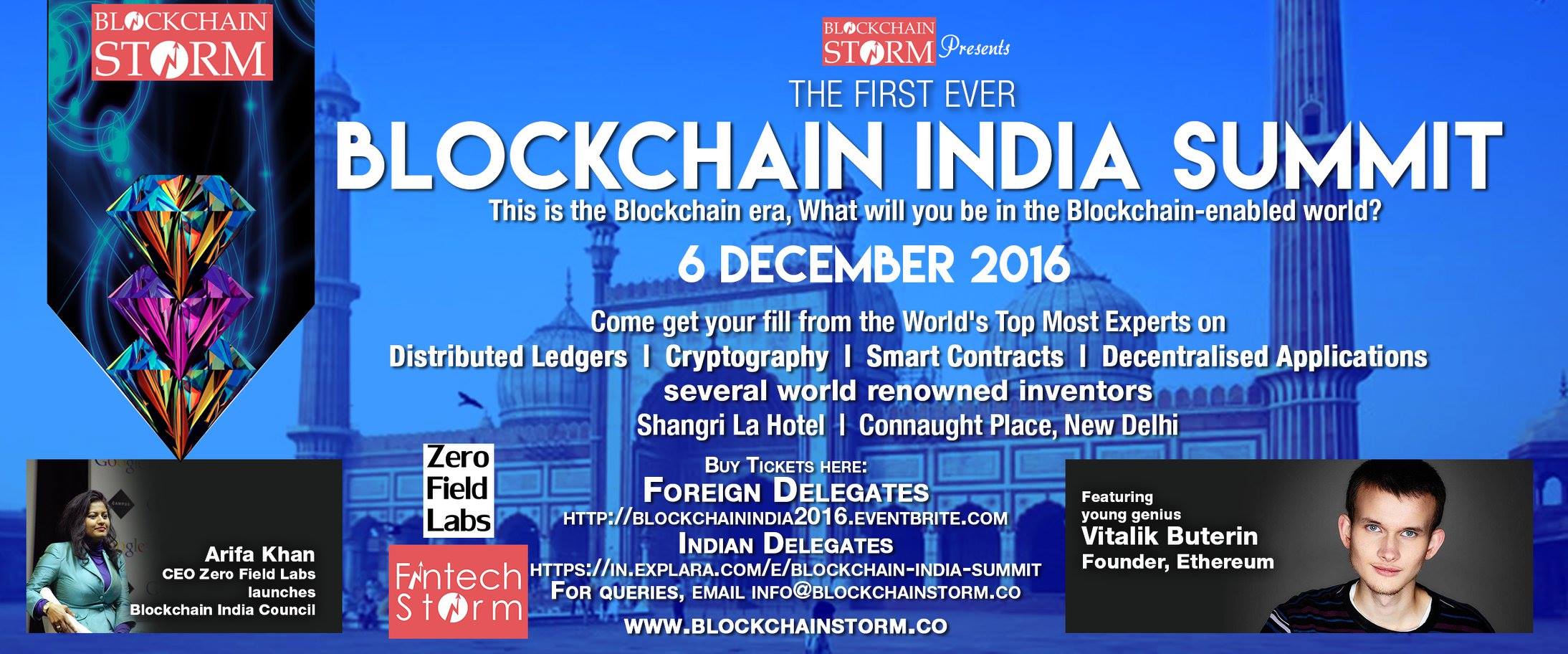 If you are an European Tech company or a Blockchain startup looking to make headway into Asian markets or to strike partnerships or to learn to navigate the Banking, Payments & Fintech landscape (India, Singapore, Hongkong, China), mark your calenders for Blockchain India Summit 6 December 2016, New Delhi, India and get in touch with Conclave Chair Person Arifa Khan at arifa.khan@geniusincubator.com to reserve your spot in the European delegation going to India! See details of our previous Europe-India Conclave 2015 at http://fintechstormindia.com
Book your place in the Europe-India Conclave delegation at http://blockchainindia2016.eventbrite.com
Visit http://europeindiaconclave.com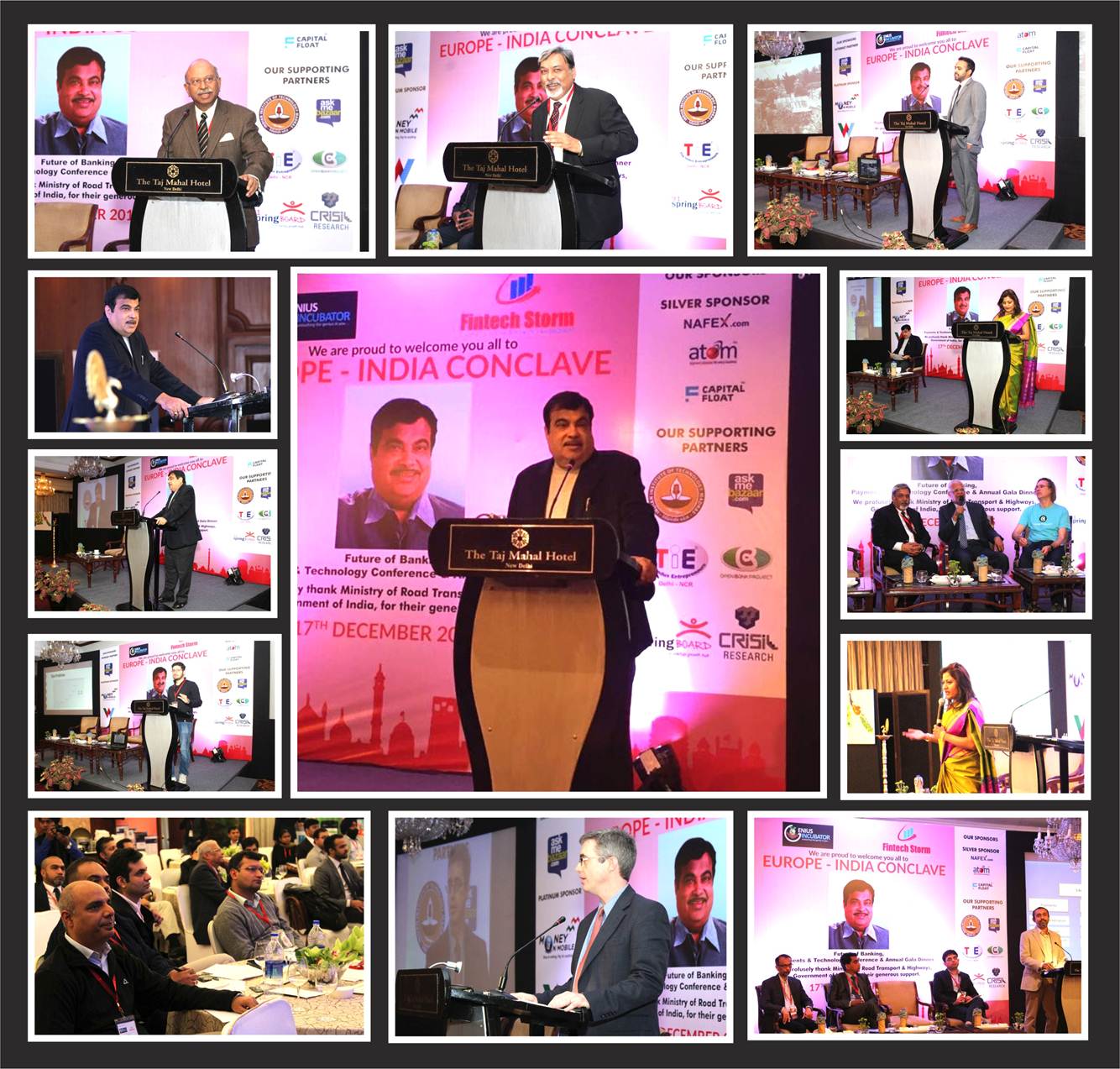 Blockchain Storm Zurich 20 January 2017 , Switzerland
Register here for Zurich 20 Jan 2017: http://blockchainstormzurich.eventbrite.com

See details of recent Geneva event at http://blockchainstorm.co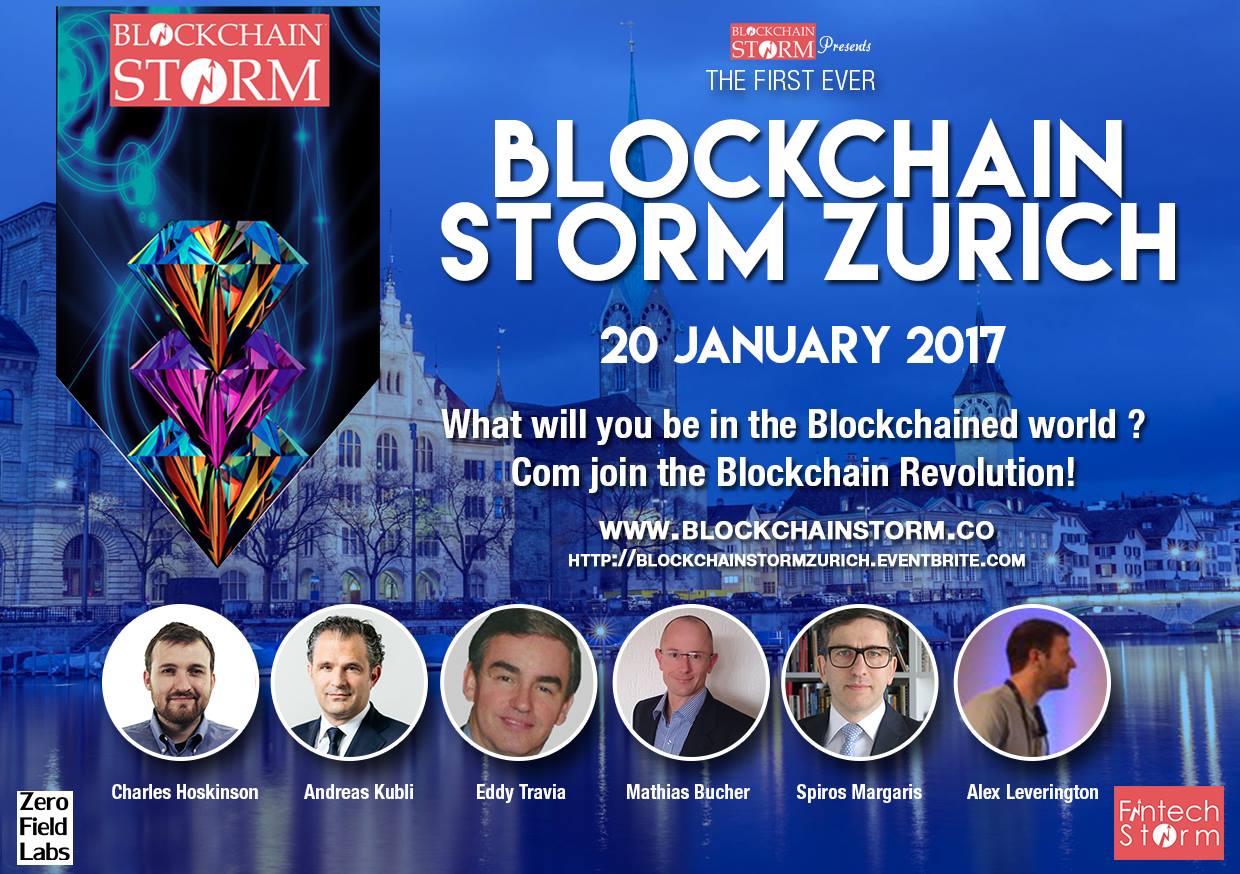 Please email info@blockchainstorm.co if interested in any of our events as attendees, speakers, sponsors. 
How to stay updated with Fintech Storm future events? 
Signup for one of our events or see past events : http://fintechstorm.eventbrite.com
Join our Meetup groups in London & India 
https://www.meetup.com/Blockchain-SmartContract-Innovators/
https://www.meetup.com/Mobile-payments/
https://www.meetup.com/Fintechstormindia/
http://facebook.com/fintechstorm
@fintechstorm
Anyone interested in learning more about speaking, sponsorship opportunities can contact info@blockchainstorm.co
Attendee List
Sort by:

Date

|

First Name

|

Last Name
When & Where

Canary Wharf
One Canada Square
E145AB London
United Kingdom


Monday, February 6, 2017 from 9:30 AM to 4:00 PM (GMT)
Add to my calendar
Organizer
Blockchain Storm Series is an affiliate of Fintech Storm Series, a spectacular monthly series hosted in Central London Zone 2 for fintech folks by fintech folks. We have hosted 30+ events featuring 200+ fintech companies and 3000+ attendees so far , including Ethereum, Bigchain DB, Blockchain.info, Currency Cloud, Multichain, Revolut etc..
http://europeindiaconclave.com
http://fintechstorm.com
http://blockchainstorm.co
We hosted our flagship Blockchain India Summit Dec 2016 with Vitalik Buterin, Inventor Ethereum and excited about Blockchain India Week 12-19 May 2017 in Mumbai with Vitalik.