Location
Hotel Novotel Genève Centre
19 Rue de Zurich
1201 Genève
Switzerland
Description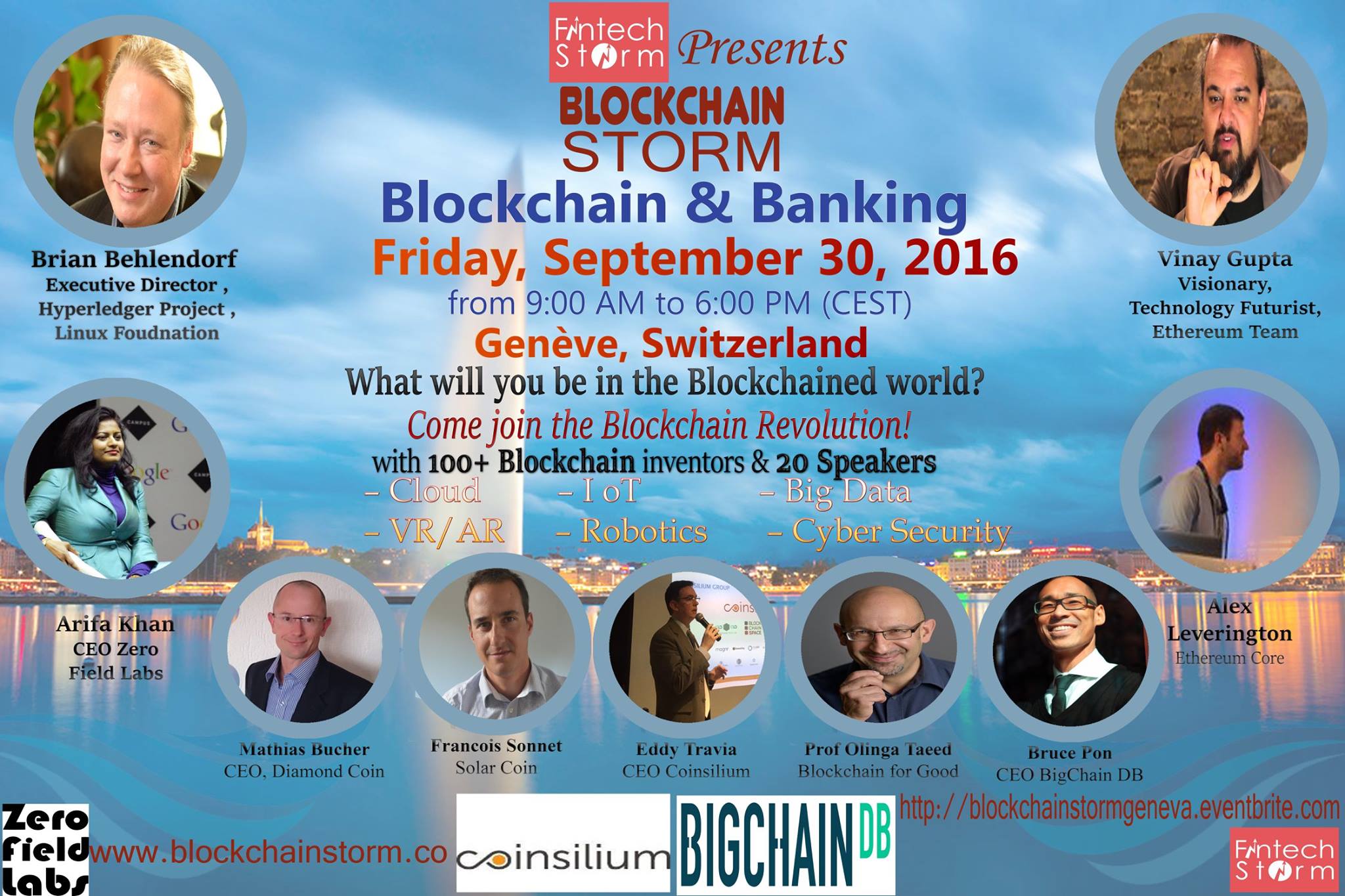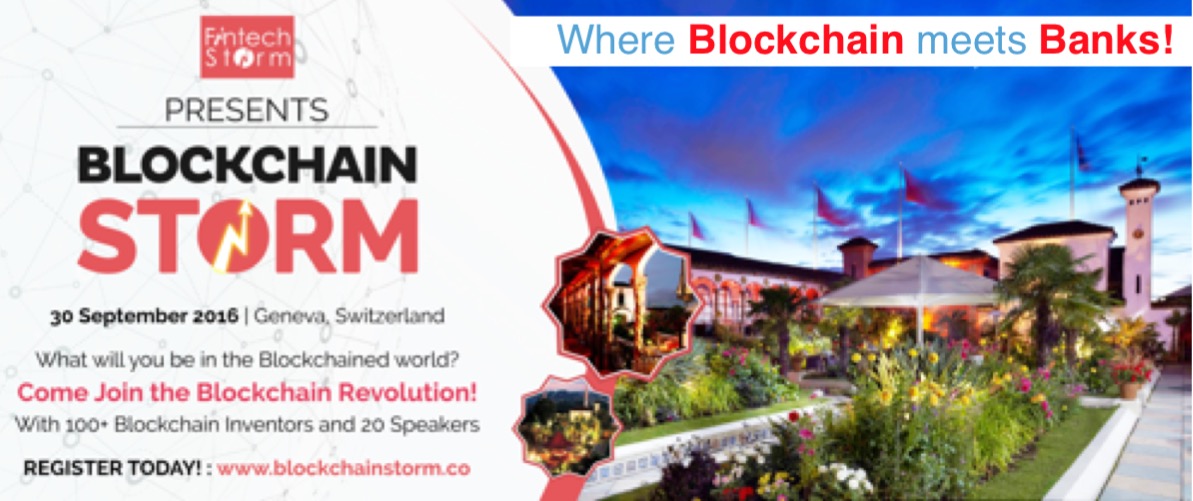 Zero Field Labs Presents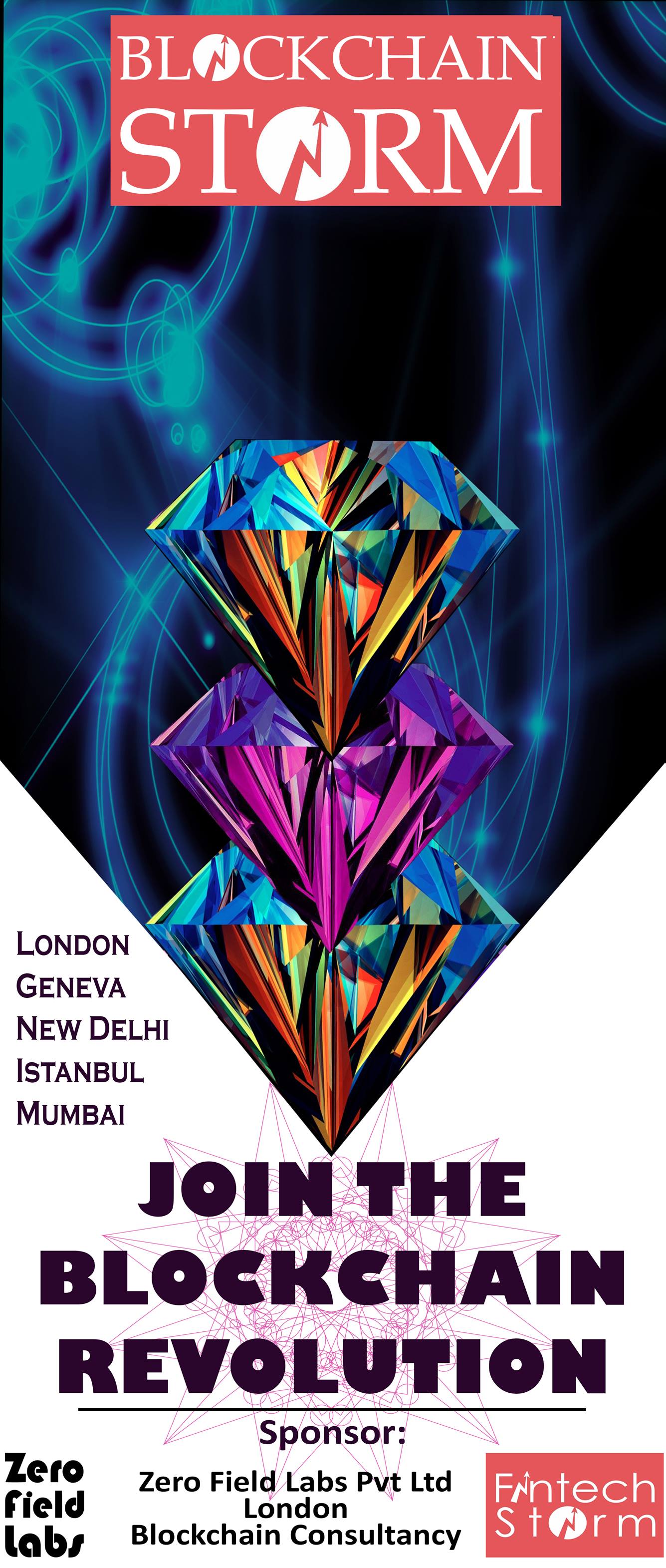 Blockchain STORM Geneva
A Full Day Conference - Blockchain & Banks
30 September 2016
Path-breaking, Aspirational, Invigorating !
Hey adventurers, what's on the menu this September?
Blockchain Storm Geneva
"The yet unexplored potential of Blockchain Technology -
What hasn't been conjured up yet? What has missed the imagination of Blockchain adventurers so far? "
What : Blockchain Storm Geneva
Visit website http://blockchainstorm.co
Full Day Sessions
with the most influential thinkers , movers and shakers , talent force of tomorrow in Blockchain
Venue : Novotel Geneva City Centre, 19 Rue de Zurich, 1201 Geneva , Switzerland
When : 30 September 9 am to 6 pm
What's cool this September: Blockchain in Swiss Alps
You can join us for a weekend hiking break in the Alps near Montblanc after the Conference on Friday!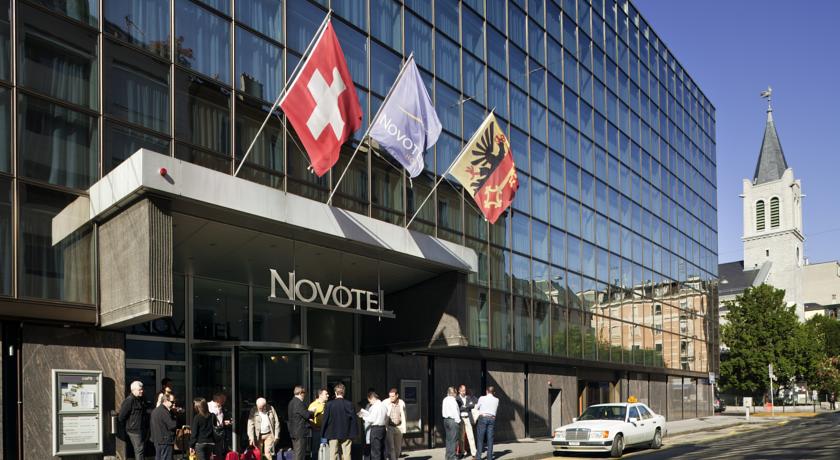 Agenda & Key Themes
1. Blockchain & Banking
Title: Blockchain Banking 2020 vision
Disruption or Seamless integration?
————————
2. Blockchain's Potential to transform
the future of Financial Services Infrastructure
Title: The changing landscape & new services to emerge
—————————————
3. Blockchain & Regulation
"Countries Blockchain Readiness"
"Regulation – The untold story"
—————————————
4. Blockchain & Capital Markets
What Blockchain solutions are in the making?
—————————————
5. Blockchain & Investment Management
Automated Compliance & Proxy Voting
—————————————
6. Blockchain & Deposits/Lending
Syndicated Loans & Trade Finance
—————————————
7. Blockchain Stacked with other Key Tech trends
– Cloud
– IoT
– Big Data
– VR/AR
– Robotics
– Cyber Security
—————————————
8. Blockchain Startup Showcase
Tomorrow's Ideas : New Product Demo Zone
—————————————
ᐧ
30 minute Sessions
1. The Mega trends unleashed by Blockchain
2. Industrial Mashups
3. Blockchain & the Sharing Economy
—————————————
Watch our Video
2 Years of.. Fintech Storm
Our Distinguished Speakers
Keynote Speaker
Brian Behlendorf
Executive Director , Hyperledger Project , Linux Foudnation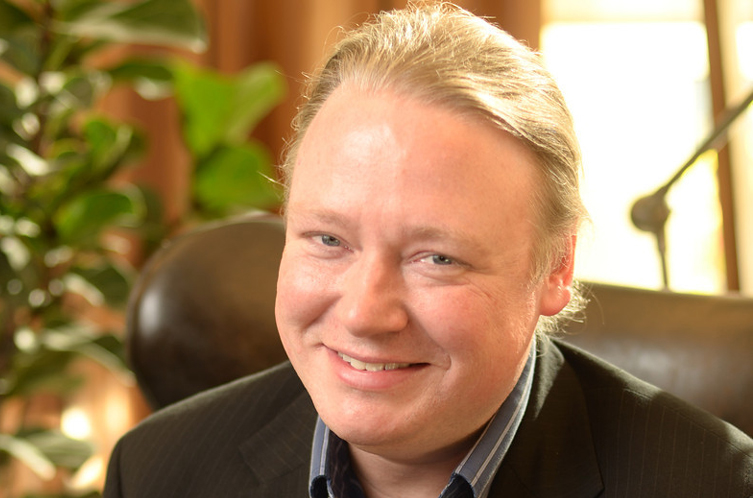 Brian Behlendorf is Managing Director of Mithril, a global technology investment firm based in SF.
In 2003, named by MIT Technology Review TR100 he top 100 innovators in the world under 35
Appointed Executive Director of the open source Hyperledger Project at the Linux Foundation
to advance blockchain technology.
Brian is a technologist, and a key figure and proponent of the open-source software movement.
He was a primary developer of the Apache Web server, and a founding member of the Apache Group,
which later became the Apache Software Foundation.
Behlendorf has served on the board of the Mozilla Foundation since 2003, Benetech since 2009
and the Electronic Frontier Foundation since 2013.
Raised in Southern California, he became interested in the early development of the Internet
while he was a student at the University of California, Berkeley in the early 1990s.
One of his first projects was an electronic mailing list and online music resource, STRaves
Brian is former CTO of the World Economic Forum.
He is also a former director and CTO of CollabNet.
CollabNet used to be the primary corporate sponsor of the open source version control system
Subversion, before it became a project of the Apache Software Foundation.
He speaks often at open source conferences worldwide.

Keynote Speaker
Vinay Gupta (TBC)
Visionary, Technology Futurist, Ethereum Team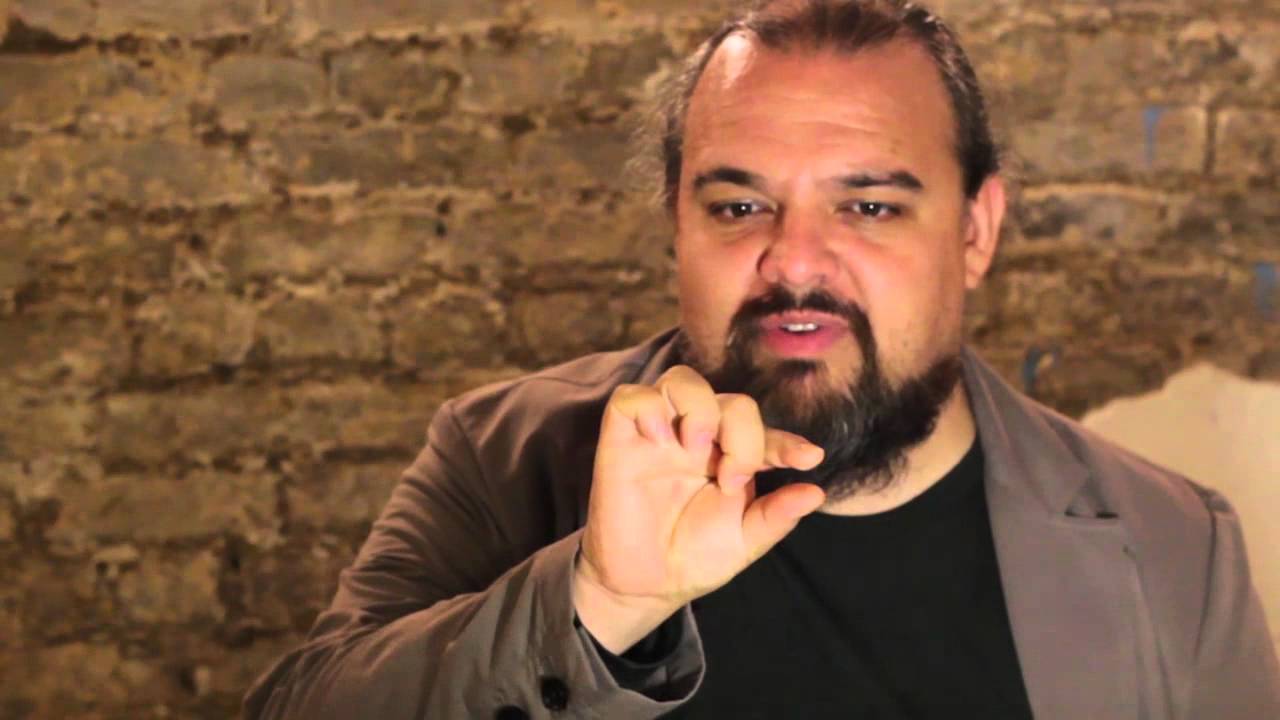 Vinay Gupta is a Technology Theorist and Visionary.
He has been involved with cryptography and crypto-currency since 1990s.
– he was as active member of the E-gold community before it got shut down.
In recent years, he has been working on humanitarian projects to do with
disaster prevention and relief with United States Department of Defense and others.
He is also the inventor of the Hexayurt, a cheap, open-source, zero-waste disaster
relief shelter which is being used in refugee camps and in festivals like BurningMan.
Arifa Khan
CEO Zero Field Labs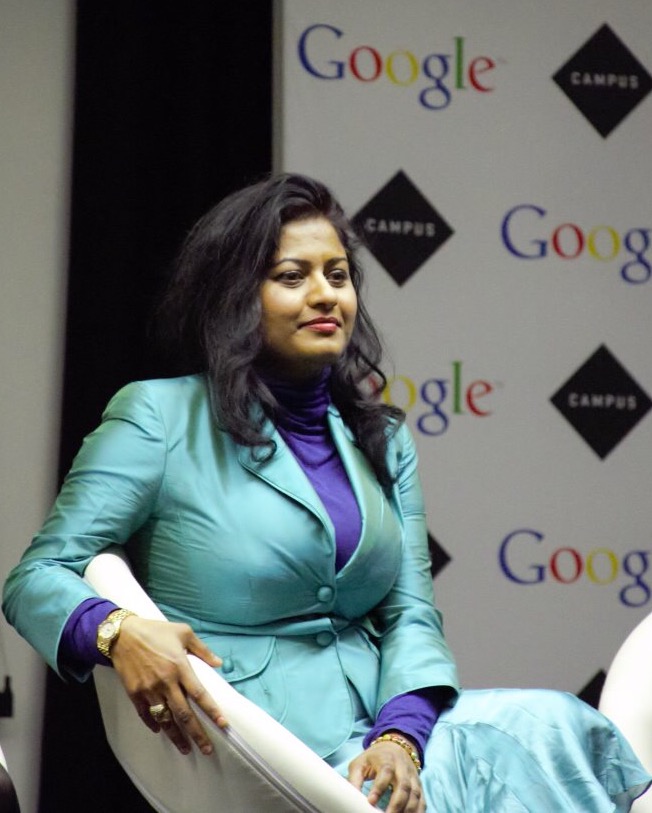 Arifa Khan is a London based Blockchain Researcher, a seasoned Banking & finance, strategy and
operations executive, with over 15 years experience in Investment banking,
Leveraged Finance/ Financial Sponsors Coverage/ Debt Products & Credit.
She has worked with two suisse banks Credit Suisse & UBS.
She currently advises Government of India on infrastructure financing.
Her profile features in Femtech Leaders. (http://www.femtechleaders.com/europe/arifa-khan/ )
Arifa's latest project is setting up a Blockchain eco-system in India through a Blockchain Excellence Centre,
a Blockchain Startup Accelerator, and a fund for Blockchain Startups.
Arifa is Member Wharton UK Alumni Club Committee, Founder Europe-India Conclave & Fintech Storm.
http://europeindiaconclave.com
Alex Leverington
Ethereum Core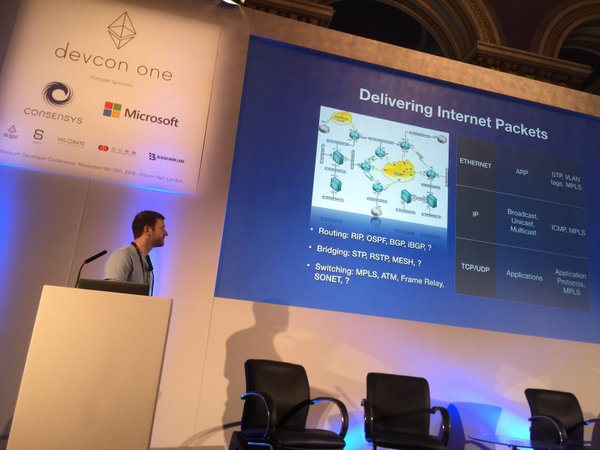 Bruce Pon
CEO BigChain DB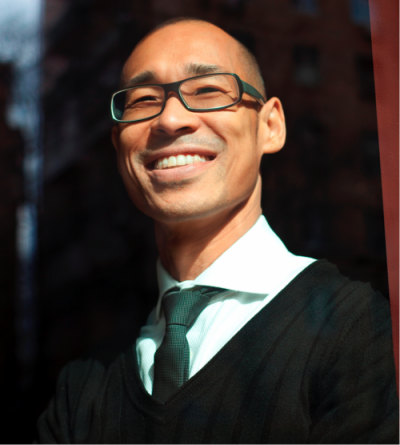 BigchainDB unlocks the promise of blockchains.
BigchainDB enables the tokenization of any asset, which can then be stored and transferred
without the need for trusted intermediaries.
Our blockchain database is for enterprises that want to implement trading systems, clearing and settlement,
decentralized energy grids, IoT and supply chain use cases, without sacrificing scale, security or performance.
With 200,000 transactions per second, petabytes of capacity, sub-second latency and a rich query language,
BigchainDB looks, acts and feels like a database but has blockchain characteristics.
BigchainDB brings the key features of blockchain; decentralized control, immutability
and asset autonomy to databases.
Eddy Travia
CEO Coinsilium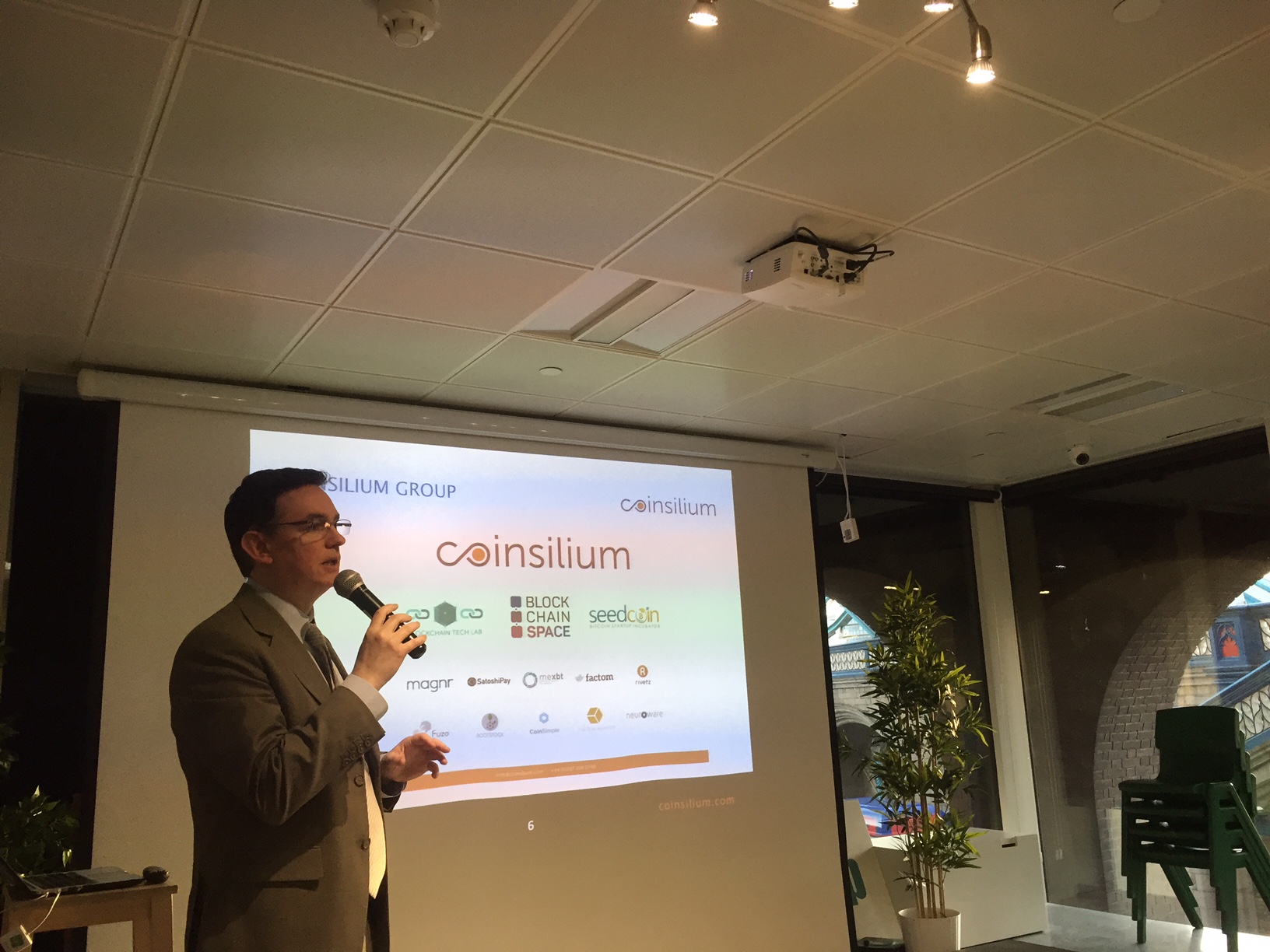 Eddy Travia is a pioneer investor in blockchain technologies and CEO of Coinsilium,
the first London-quoted blockchain investment firm.
In 2013, following nine years as a private equity fund manager in Greater China,
Eddy co-founded Seedcoin, the world's first global incubator of digital currency startups,
and was recognized a year later as one of the 'Top 3 Most Influential Investors' in Blockchain
along with Marc Andreessen and Roger Ver at the Blockchain Awards 2014 in Amsterdam.
Eddy has led investments in more than 16 cutting-edge blockchain startups world-wide
including Factom, RSK Labs, Magnr and SatoshiPay.
He is also the co-founder of Block Chain Space, the first blockchain startup accelerator
in Europe which launched in February 2016 in Barcelona.
Francois Sonnet
Solar Coin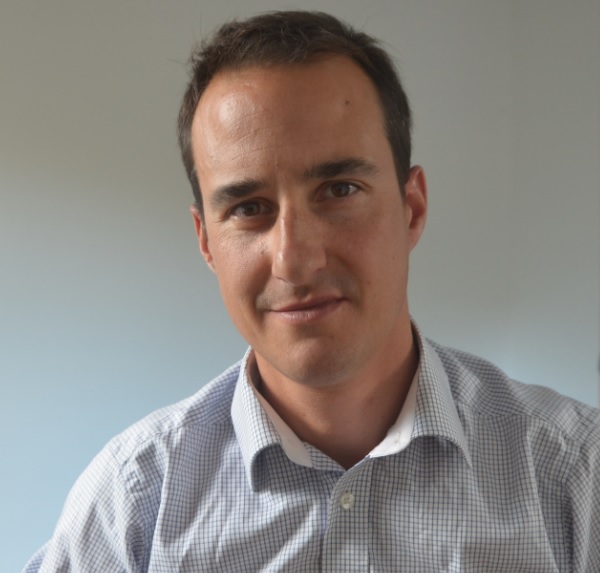 François graduated with a Masters in Finance (hons) from ICHEC Brussels Management School
He is an expert in Renewable Energy Business Development,
having co-founded Belgium's N°1 award-winning solar installer SunSwitch SA in 2007
at a time of little focus for Renewables, and building it to +90 employees and +20MEur Turnover in under 30months.
François made his first steps at Euronext NV, Lloyds International Banking Group
and the Audit Firm PwC in Luxemburg. Having well travelled 5 continents,
François currently works as solar consultant on projects in Eastern Europe and the MENA,
counseling on several solar fields.
Mathias Bucher
CEO, Diamond Coin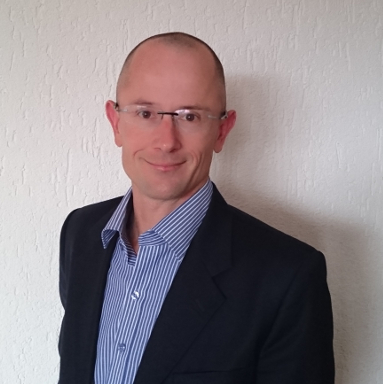 Dr. Mathias Bucher holds a PhD in finance from the University of Zurich
and a Masters in Economics from HEC Lausanne and Universidad Carlos III Madrid.
He lectures Blockchain Technology and Investment Strategies at
Lucerne University of Applied Sciences and Arts.
He is also the founder and CEO of Blockchain-Innovation.com,
a company specializing in blockchain solutions and -consulting.
The flagship product of Blockchain-Innovation.com is Diamond Coin,
the globally first digital currency fully collateralized by high-grade diamonds.
Mathias was the co-founder of AllMountain Capital, where he managed over USD 100m.
AllMountain Capital's flagship fund won the Investors Choice Award
for the Best Emerging Managed Futures Fund 2012.
Before, he was a Portfolio Manager for the Alternative Investment Company Horizon21.
Mathias started his career as a Consultant for for the Strategy Consulting Firm McKinsey & Co.
Simon Ousager
Chainalysis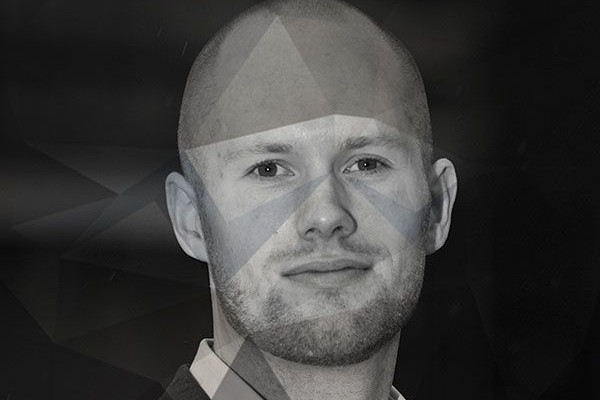 Prior to joining Chainalysis in July 2016 Simon did independent blockchain consulting
out of Copenhagen where he consulted, presented and held conferences for clients
such as The Danish National Bank, The Danish Parliament, and several of the largest
Danish banks and financial IT infrastructure providers as well as
The Danish Financial Services Union and the Danish Bankers Association.
Simon comes from a background in natural science.
He holds a Bachelors degree in genetics and biotechnology from the University of Copenhagen.
Janos Barberis
Fintech HK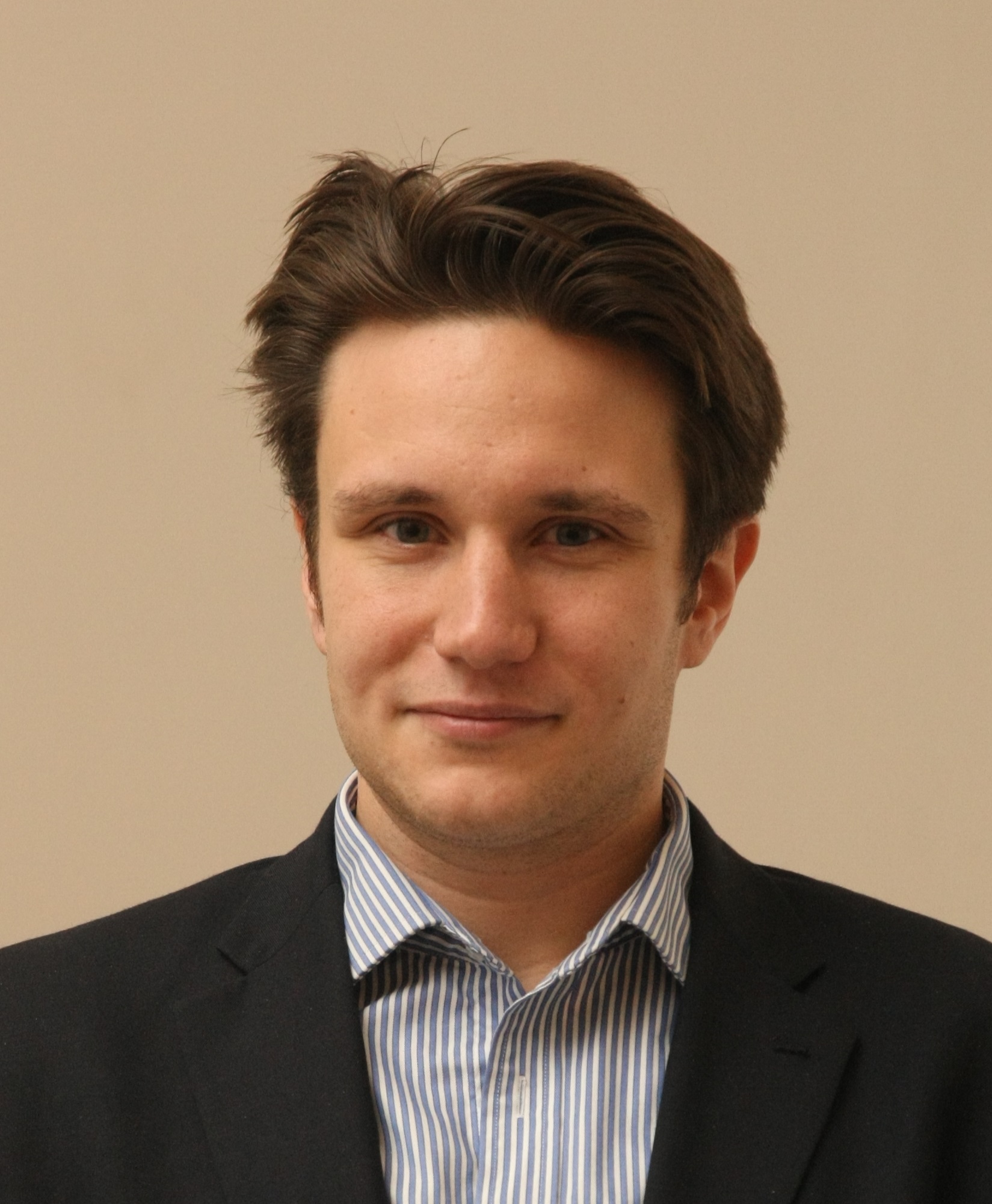 Prof Olinga Taeed
Blockchain for Good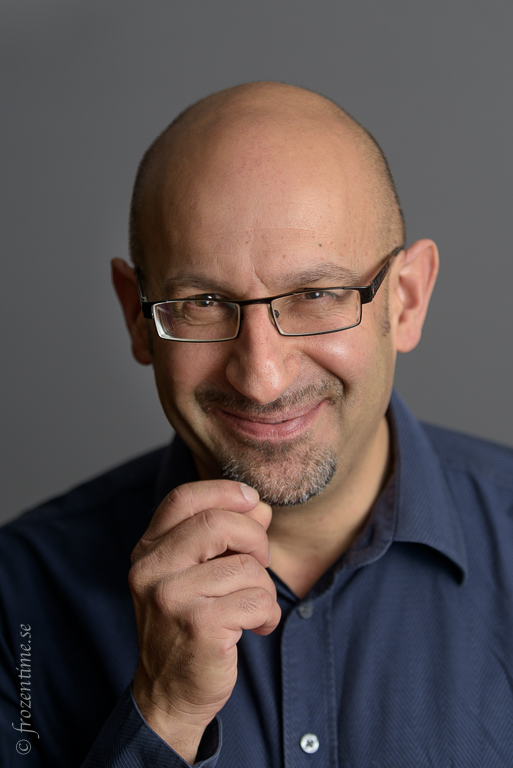 Professor Olinga Taeed is Director of the world's leading think tank on the movement of value,
the Centre for Citizenship, Enterprise and Governance (www.cceg.org.uk).
CCEG has over 50,000 members including 6600 heads of CSR of the world's largest companies
and 2000 politicians.
The not-for-profit has over 100 commissions at www.socialearningsratio.com
and runs more than 10 SaaS platform at its trading arm, Seratio (www.seratio.com).
In 2016 Olinga launched the IoV Blockchain Alliance for Good (www.bisgit.org),
as well as the Phronesis project which integrates financial and non-financial data
into a single Seratio block with intangible attributes.
More Speakers to be announced soon..
Event Overview
Switzerland is the Mecca of Banking!
Britain & Europe bring together the best of many worlds, some of which intersect.
World leaders preside here over trillions of dollars of investment
Fortune 500 companies, the mighty firms in Banking & Finance
World's strongest workforce in Accountancy, Finance and Legal industries
The most thriving fintech community, a nurturing eco-system of Technology companies
Investment funds, accelerators, incubators, academia, inventors
Thought leaders, researchers, coders, designers
and all those pushing at the frontier of human of development.
And a very friendly Government and Regulator.
The confluence of several conducive conditions make London a global launchpad
for the new race of Blockchainers!
We at Fintech Storm have brought together stakeholders in Banking, Finance, Payments
Fintech and Blockchain over the past two years.
In our continued tradition of celebrating excellence and presenting the most avant-garde technologies
We are bringing together Blockchain brains at Blockchain Storm in Geneva!
Where you meet key players from around the world in a relaxed atmosphere
to catch the last glimmer of summer at exquisite swiss locales
While debating, ideating, shaping, imaging, and creating all things Blockchain.
Come to the Origin of Banking – Switzerland!
This year we have chosen the breathtaking view of Lake Geneva
With Swiss Alps of Montblanc enticing us over the weekend.
We will meet you at our next exotic destination!
Blockchain Storm calls for Academic Papers for the competition
"Blockchain and Man 2016"
Is another industrial revolution afoot, in the form of Blockchain ?
In the ongoing relationship between Man and Machine, what are the catalysts ?
Will man be able to leverage blockchain to the collective advantage of humanity?
– Mystery Prize for the winning paper submission – Sponsored by Knowledge Sponsor
Papers to be submitted by 25 September 2016
Shortlisted entries will be invited to present at Blockchain Storm Geneva!
Final Winner to be announced at Europe-India Conclave December 2016 – New Delhi
Want to sponsor or exhibit at the most though-elevating day
you will see over the most tranquility inducing experience by Lake Geneva?
Get in touch today!
—————————————
Let's go to Blockchain Storm Geneva!
Save the Date 30 Sep 2016
Register Now! (http://blockchainstormgeneva.eventbrite.com)
email us info@blockchainstorm.co
Visit http://blockchainstorm.co
See our past events at http://fintechstorm.eventbrite.com
**********************************
At Blockchain and Banking – the theme for September 2016 in Geneva
We explore how Blockchain is reshaping strategy of Banks across the world
How can Banks respond better to the Blockchain Effect?

The question is not what new opportunities you c