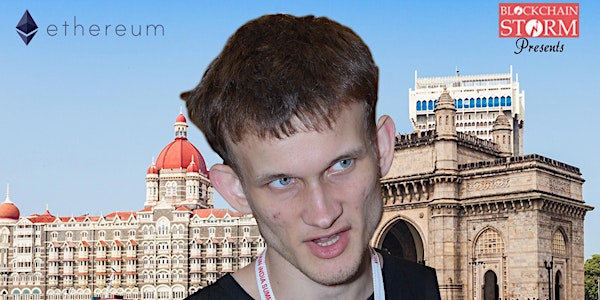 *Blockchain Storm* Ethereum India Summit 18May 2017 Mumbai
When and where
Location
Taj Mahal Palace Hotel Apollo Bunder Mumbai, Maharashtra India
Refund Policy
Contact the organizer to request a refund.
Description
Zero Field Labs Presents
The Legendary Young Genius who continues to define 1. the future era of computing & business and 2. the modern economics - the creator of imagination-defying invention called ethereum - the blockchain for everything, and the new world computer no less - the Ethereum Virtual Machine.
Vitalik single-handedly came up with the idea of ethereum and wrote the code for it, and has rallied a community of other inventors and developers who have now built ethereum into a massive platform, spawning an entire cryptoeconomy. "Ether" is the second most popular virtual currency after bitcoin, with a market value currently stading at over $2 billion. Ethereum is perhaps the most versatile and universally accepted blockchain for common applications for enterprises and smart contracts. What do you call someone who creates a new virtual economy on a new programming language and envisions a decentralised world computer that works differently from every thing we have known before, and while still a teen? Genius, ofcourse speaks young, and speaks eloquently!
Vitalik Buterin !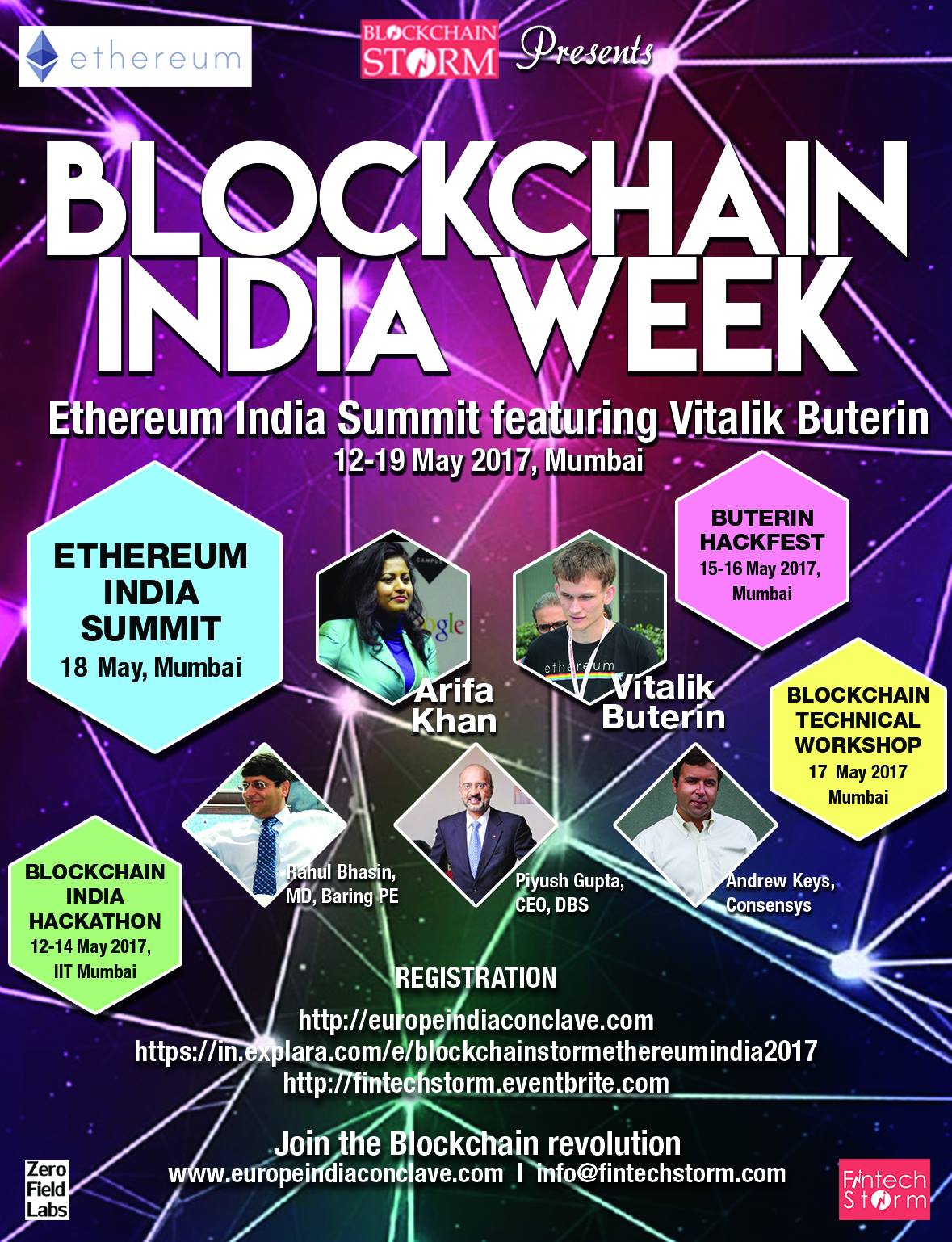 Blockchain Storm
Ethereum India Summit
9:00am to 17:00pm 18 May 2017
Hotel Mahal Palace Hotel, Mumbai
A Full Day Conference
Indian Fans will pay a tribute to the genius at a cultural evening programme
India's Tribute to Vitalik - Entertainment Programme
17:00pm to 18:00pm 18 May 2017
Taj Lands End Mumbai
Oh to be young, bold, fearless and a genius!!
Catch Glimpses of the Inaugural Blockchain India Summit, 6 Dec 2016 New Delhi where Vitalik was Chief Guest.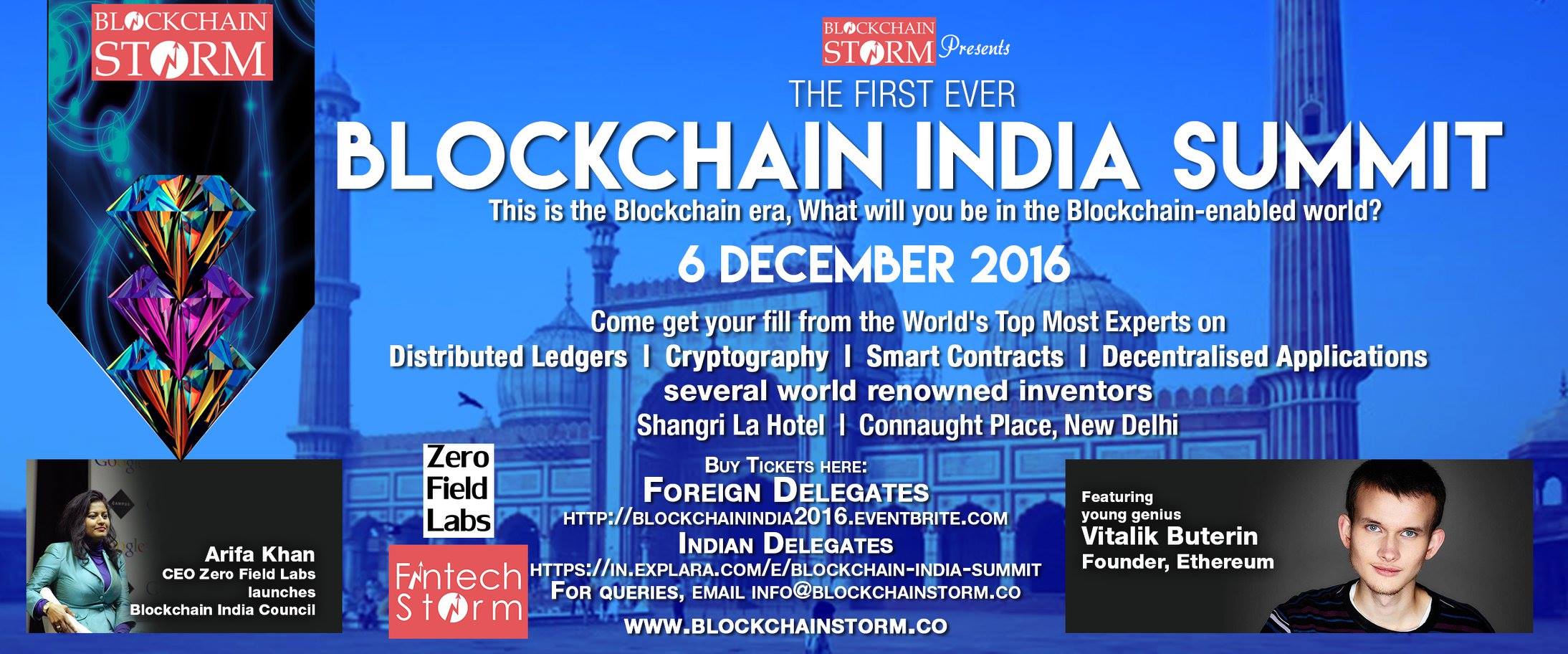 Path-breaking, Aspirational, Invigorating !
Hey Tech lovers, what's hot and happening this summer?!
Blockchain Storm - Ethereum India Summit
"The raging potential of Blockchain Technology -
The Next Trillion Dollar opportunity that will boost Indian economy? "
What : Blockchain Storm - Ethereum for Enterprise Summit
Visit website http://fintechstormindia.com

Full Day Sessions
with the youngest geniuses, most influential thinkers , movers and shakers , talent force of tomorrow in Blockchain
Venue : Taj Mahal Palace Hotel, Apollo Bunder, Mumbai
When : 18 May 2017 9 am to 5 pm
What's cool this Summer : Blockchain in India's Financial Capital
Register here for the Summit on 18th May 2017: http://blockchainstormethereumindiasummit.eventbrite.com
Register for Blockchain India Week Hackathon 12-14 May 2017: http://blockchainindiaweekhackathon.eventbrite.com
Register for Blockchain India Hackfest 15-16 May 2017:
http://blockchainindiahackfest.eventbrite.com
Register for Blockchain Masterclass with Vitalik Buterin 17 May 2017:
http://blockchainindiaweekmasterclass.eventbrite.com
Presenting Young Genius Vitalik Buterin to India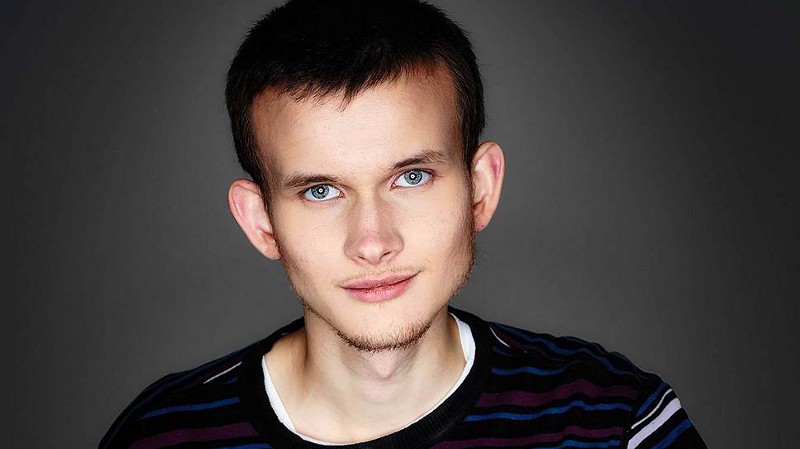 Hello Genius!
The land where mathematics was born - India Welcomes you!
Agenda & Key Themes
1. Ethereum for Enterprises
Why this is important for businesses around the world.
Keynote by Vitalik Buterin
—————————————
2. Blockchain & Banking Panel Discussion
Title: Blockchain's Potential to transform the future of Financial Services Infrastructure. The changing landscape & new services to emerge
featuring
Vitalik Buterin, Inventor Ethereum
Rahul Bhasin, Managing Partner, Barigs Private Equity Partners
Ashish Chauhan, CEO, BSE
Moderated by Arifa Khan, CEO Zero Field Labs
—————————————
3. Blockchain & The India Stack - Emerging Services
A. Identity / Authentication
B. India's Blockchain Readiness - "Regulation – The untold story
C. Supply Chain Finance
D. Blockchain & Financial Services - Syndicated Loans , Insrance, Trade Finance
E. Blockchain Stacked with other Key Tech trends
– Cloud
– IoT
– Big Data
– VR/AR
– Robotics
– Cyber Security
—————————————
Afternoon Sessions
4. Panel Discussion : Road Ahead for Enterprise Blockchain: Industry Challenges & Technology Solutions
5. Blockchain Startup Showcase
Tomorrow's Ideas : New Product Demo Zone
—————————————
ᐧ
6. 30 minute Sessions
1. The Mega trends unleashed by Blockchain
2. Industrial Mashups
3. Blockchain & the Sharing Economy
—————————————
7. Vitalik Buterin Prize for Blockchain Excellence
Vitalik to announce and give away prizes to Hackathon winners
Vitalik to give away a prize for the winning Research paper on Blockchain
8. India's Tribute to Genius - An entertainment programme
Our Distinguished Speakers
We are proud to welcome the young hurricane of the intellectual world
Conference Chief Guest & Keynote Speaker

Vitalik Buterin
Co-Founder Ethereum
Buterin was born in Moscow, Russia and lived in the area until the age of six when his parents emigrated to Canada in search of better employment opportunities. While in third grade of elementary school in Canada, Buterin was placed into a class for gifted children and started to understand that he was drawn to math, programming, and economics. He also had the ability to add three digit numbers in his head at twice the speed of his peers. In 2012, he obtained a Bronze Medal in the International Olympiad in Informatics. He attended the University of Waterloobut dropped out to work on bitcoin full-time.

Buterin currently resides in Zug, Switzerland. In 2014 Buterin received the Thiel Fellowship.

Endeavors
Beginnings at Bitcoin Magazine
In September 2011, Buterin would accept to be the first co-founder and contribute as a leading writer to a new publication called Bitcoin Magazine.
In addition Buterin had written about bitcoin-related topics for other publications, including Bitcoin Weekly. Bitcoin Magazinein 2012 later began publishing a print edition and has been referred to as the first serious publication dedicated to cryptocurrencies. Bitcoin Magazine was then purchased by BTC Media, where Buterin continued to write until mid-2014.
In addition, he held a position on the editorial board of Ledger, a peer-reviewed scholarly journal that publishes full-length original research articles on the subjects of cryptocurrency and blockchain technology.

Ethereum
He is a co-creator and inventor of Ethereum, described as a "decentralized mining network and software development platform rolled into one" that facilitates the creation of new cryptocurrencies and programs that share a single block chain (a cryptographic transaction ledger).
Buterin has contributed as a developer to other open source software projects. Some early examples are: Kryptokit, pybitcointools, multisig.info, and btckeysplit. He also contributed to DarkWallet by Cody Wilson, Bitcoin Python libraries, and the cryptocurrency marketplace site Egora.

Arifa Khan
CEO Zero Field Labs
Founder Blockchain Council India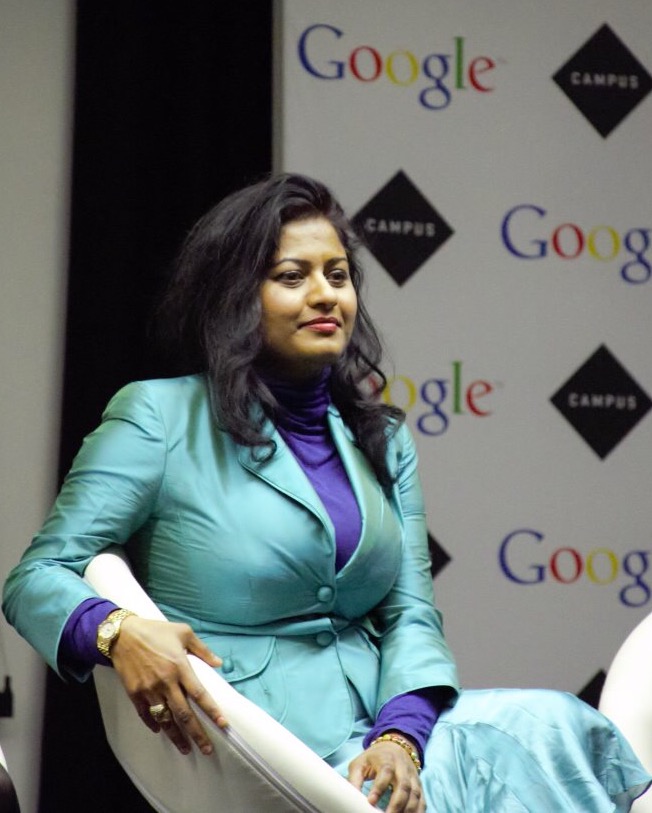 Arifa Khan is a London based Blockchain Researcher, a seasoned Banking & finance, strategy and
operations executive, with over 15 years experience in Investment banking,
Leveraged Finance/ Financial Sponsors Coverage/ Debt Products & Credit.
She has worked with two suisse banks Credit Suisse & UBS.
She currently advises Government of India on international financing and Government of Andhra Pradesh on Blockchain implementation.
Arifa's latest project is setting up a Blockchain eco-system in India through a Suite of Blockchain Solution Providers for Indian market, Blockchain Excellence Centre, a Blockchain Startup Accelerator, and a fund for Blockchain Startups.
Arifa is an avid Blockchain researcher, Member Wharton UK Alumni Club Committee, Founder Europe-India Conclave , Fintech Storm and Blockchain Storm.
http://europeindiaconclave.com
Piyush Gupta (TBC)
CEO, DBS Bank
Piyush Gupta is the current Chief Executive Officer and Director of DBS Group, a position he has held since November 9, 2009. Gupta has been credited with leading the banking group to become a leading Asian financial services group. In 2014, Gupta was named as the Singapore Business Leader of the Year by CNBC. In 2013, Gupta was named "Best CEO, Asia Pacific" by The Asian Banker, and "Best CEO, Singapore" by Asiamoney and The Business Times.
Gupta started his career at Citibank India at the age of 22, as a Management Trainee. He did several assignments with Citibank India, eventually being Chief of Staff to the India head, responsible for Finance, Technology, Human Resources and Strategy. Gupta then moved to Singapore in 1991, as Chief of Staff to the Asia Head. Gupta held positions of increasing responsibilities, moving into various senior management roles across Citi's corporate and consumer banking businesses, including Head of Strategic Planning for Emerging Markets and Regional Director for Global Transaction Services for Asia Pacific, before being posted to Indonesia in 1998, as Citi's country manager. In 2000, he left Citigroup to start up a dot-com company, an internet portal called GO4i.com but closed his venture and re-joined Citigroup in 2001. Gupta served as country officer in Malaysia from 2002-2007, where he helped built up Citigroup's branch network, before assuming the role of country officer in Singapore and the head of the Corporate and Investment Bank in ASEAN. In 2008, Gupta was appointed the Chief Executive Officer of Citibank in South East Asia, Australia and New Zealand. He left his 27-year career at Citigroup to join DBS Group as Chief Executive Officer in 2009.
Shikha Sharma (TBC)
CEO Axis Bank
Shikha Sharma is the Managing Director & CEO of Axis Bank, the third largest private sector bank in India. Sharma joined Axis Bank in 2009 and as a leader adept at managing change, she has focused on transforming Axis Bank into a Bank with strengths across a wide range of Corporate and Retail Banking products. At Axis Bank, she has focused on strengthening its retail lending franchise, enlarged its investment banking & advisory capabilities and developed a comprehensive portfolio of products in the payments space.
Under Sharma's leadership, Axis Bank has received many awards notably, 'Bank of the Year in India' for the year 2014 by The Banker Magazine, Financial Times. The Bank was conferred the Certificate of Recognition for excellence in Corporate Governance by the Institute of Company Secretaries of India (ICSI), for the year 2015. The Bank was ranked as the 'Most Trusted Private Sector Bank' second year in a row - 'Most Trusted Brand Survey', conducted by Brand Equity, Economic Times. Axis Bank was ranked No 1 company to work for in the BFSI sector - 'The Best Companies to Work for' survey by Business Today in 2013. As an acknowledgement of her efforts, Harvard Business School published a case study on Managing Change at Axis Bank in 2013.
The Bank's CSR arm, Axis Bank Foundation, won the title of 'Outstanding Corporate Foundation' as part of the Forbes India Philanthropy Awards 2014. Axis Bank Foundation has set a target of providing sustainable livelihood to one million households by 2017.
Andrew Keys
Consensys
Andrew Keys, of ConsenSys , which is part of Enterprise Ethereum Alliance, brings capital markets, technology, and entrepreneurial experience. Previously, Andrew worked for UBS investment bank in equities analysis. Later, he was responsible for creation and distribution of life settlement products to hedge funds and investment banks. After, he co-founded a revenue cycle management company where he learned about Bitcoin and eventually Ethereum.
Andrew drives strategic technological partnerships, business development, and communications for ConsenSys and co-founded ConsenSys Enterprise, to create Ethereum blockchain solutions for Fortune 500 clientele.
Andrew graduated from Loyola University Maryland and University of Auckland with degrees in economics and international finance.
Rahul Bhasin
Founder and Managing Partner
Baring Private Equity Partners India Ltd.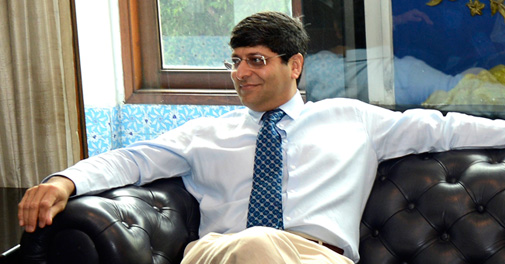 Mr. Rahul Bhasin serves as the Chief Executive Officer, Managing Partner and Managing Director of Baring Private Equity Partners (India) Ltd. He joined Baring Private Equity Partners in 1998. Mr. Bhasin serves as Senior Partner at BPEP International Limited. He worked for eight years with Citicorp, ending his tenure as a Vice President of Asset Management. At the time of leaving Citibank, Mr. Bhasin was the Fund Manager of Citibank Global Asset Management and was involved in asset allocation on a sectoral and regional basis for Citibank's global portfolio. He was the Fund Manager for the Citibank Emerging Market Funds and has actively invested in the equity markets in Latin America, Eastern Europe, Russia, Asia, and India.
Prior to moving to London, Mr. Bhasin was in charge of the Treasury. Aside from his experience in the developed markets, he actively invested in the emerging markets in Latin America, East Europe, Russia, Asia, and India. In addition to equity markets, Mr. Bhasin has also managed a portfolio of derivative securities in the developed markets. Mr. Bhasin serves as the Chairman of TexWorld.Com Inc. He serves as an Advisory Board Member of the ING group in India. Mr. Bhasin serves on the boards of Secova eServices Limited, RMZ Corp., Sphaera Pharma Pvt. Ltd., Auro Mira Energy Company Private Limited, and Integra Software Services Pvt. Ltd. HMr. Bhasin serves as a Global Board Member of BPEP International Limited. He has been a Director of MphasiS Corp. since June 1998. Mr. Bhasin served as the Chairman of Mphasis Limited and oversaw its transformation from a loss making to a profit making company. He served as a Director of Inditrade Capital Limited (formerly JRG Securities Ltd.) from October 30, 2007 to February 13, 2014. He served as a Director of Mphasis Limited from 1998 to September 14, 2007. He served as Non Executive Independent Director of Hindustan Oil Exploration Co. Ltd. from April 20, 2006 to October 3, 2008 and Secova, Inc. He was a Director of Cethar Vessels Limited till April 10, 2014. Mr. Bhasin holds an M.B.A from the Indian Institute of Management, Ahmedabad.
Dr Dimitri De Jonghe
Ethereum Developer , Expert in Hyperledger & Bigchain DB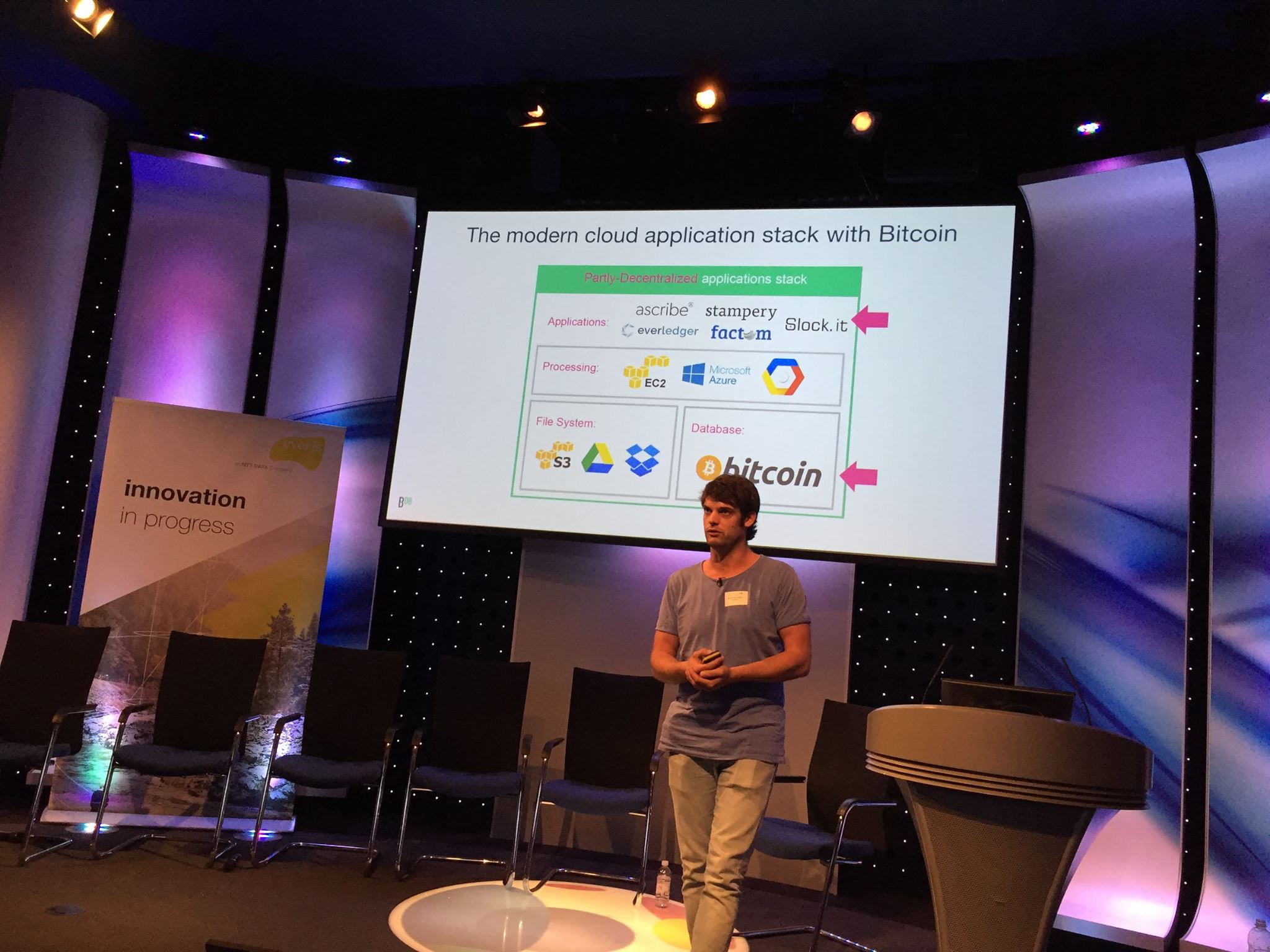 Dimitri co-invented SPOOL, one of the first protocols for intellectual property on the bitcoin blockchain.
Having traversed the engineering space from the electron level at analog nanometer transistors to cloud platforms, Dimitri has in-depth knowledge about:
SPICE, VHDL, assembly, micro-C, C, C++, Java, Python, NodeJS, Javascript ES6, Postgres, MongoDB, Decentralized and distributed systems, PAXOS, RAFT, cryptography and so on.
After finishing his PhD on applied machine learning to micro-electronics, he co-founded 2 startups in the machine-learning space.
Currently, Dimitri is working as a full-stack engineer on BigchainDB, merging big data with blockchain.
He is also a co-chair of the W3C Interledger community, a protocol for connecting blockchains.
Here he works on the core protocol and co-developed cryptoconditions, a verifiable alternative to smart contracts.
Blockchain India Summit Sponsors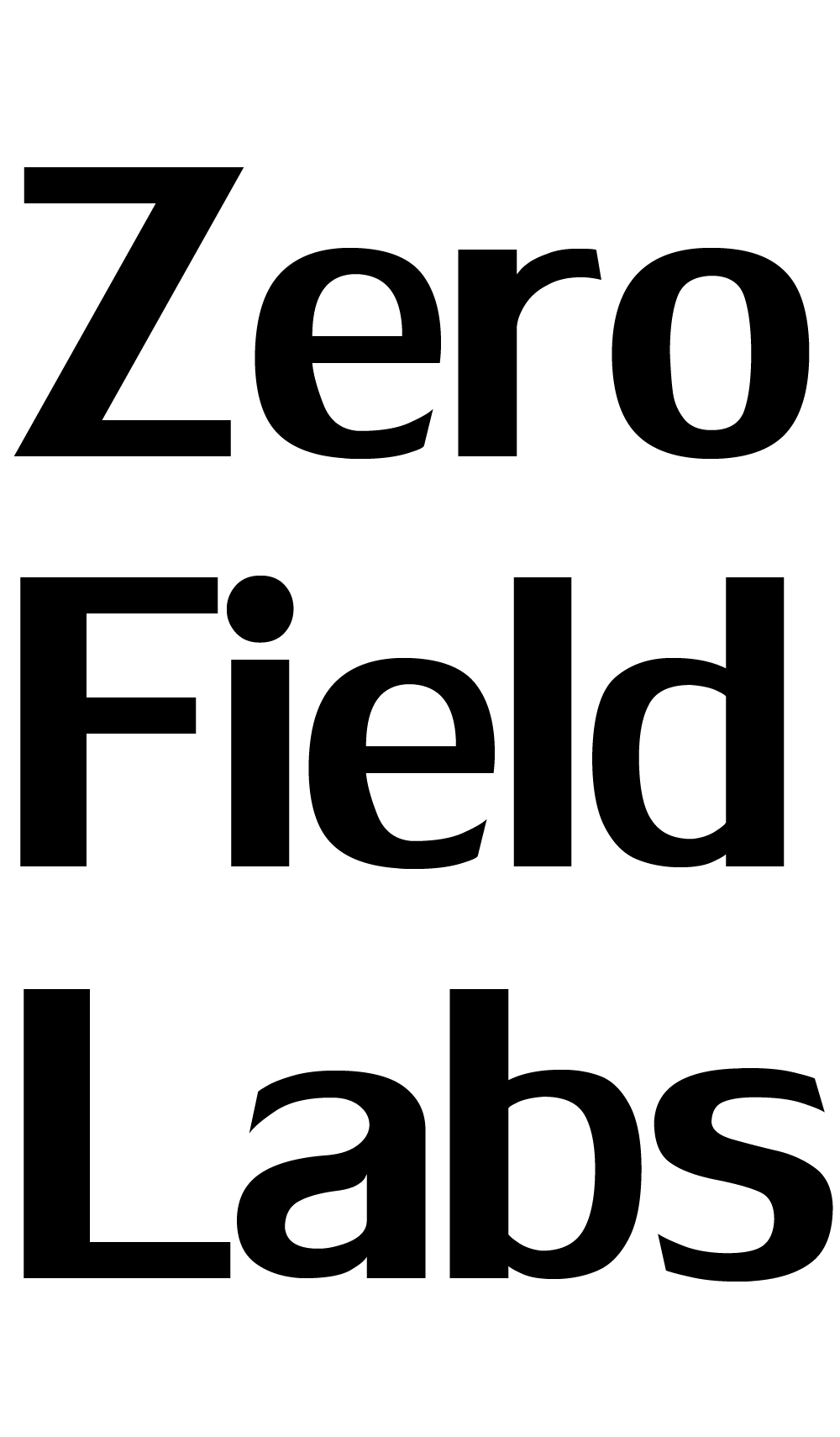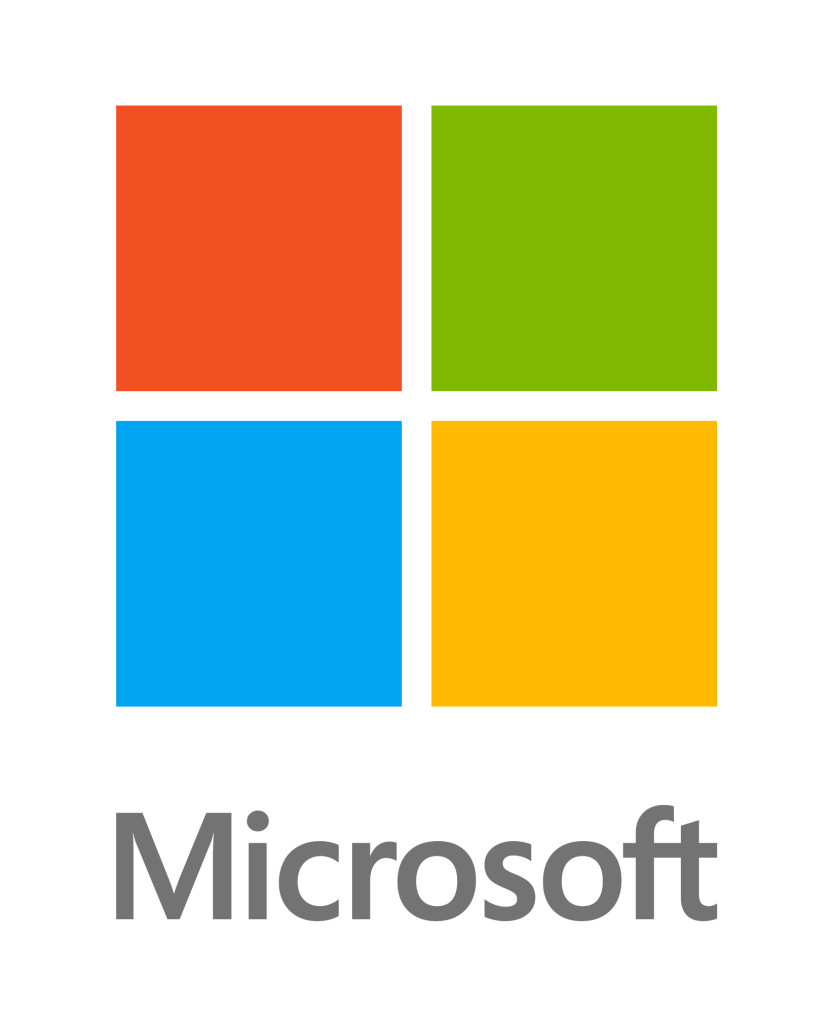 More Speakers to be announced soon..
Event Overview
Want to sponsor or exhibit at the most though-elevating day
you will see in the electrifying financial capital of India, Mumbai?
Get in touch today!
—————————————
Let's go to Ethereum India Summit !
Save the Date 18 May 2017
Register Now! http://blockchainstormethereumindia.eventbrite.com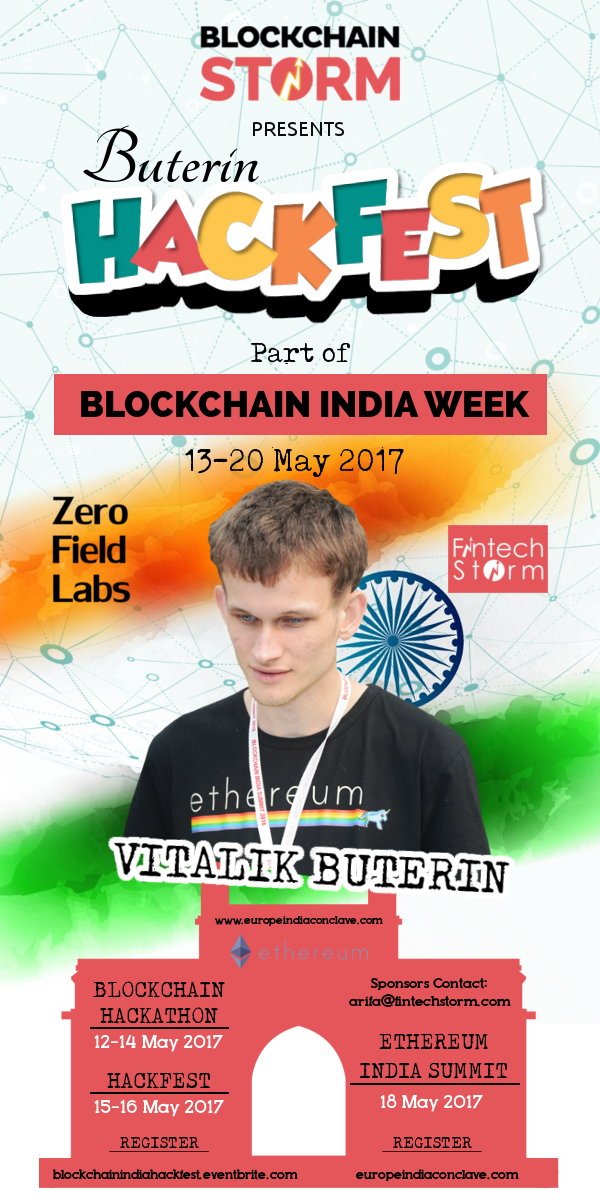 Register for Hackathon 12-14 May 2017 Mumbai
http://blockchainindiaweekhackathon.eventbrite.com
Register for Hackfest 15-16 May 2017 Mumbai
http://blockchainindiahackfest.eventbrite.com
email us info@blockchainstorm.co
Visit http://europeindiaconclave.com
See our past events at http://fintechstorm.eventbrite.com
**********************************

The question is not what new opportunities you can chase in the era of Blockchain
The question is – "What will you be in the Blockchain enabled world?"
This event is brought to you by Zero Field Labs
Ms Arifa Khan, CEO of Zero Field Labs straddles the world of
Banking, Finance, Blockchain & Corporate Strategy
Come to Blockchain India Week 13-20 May 2017 !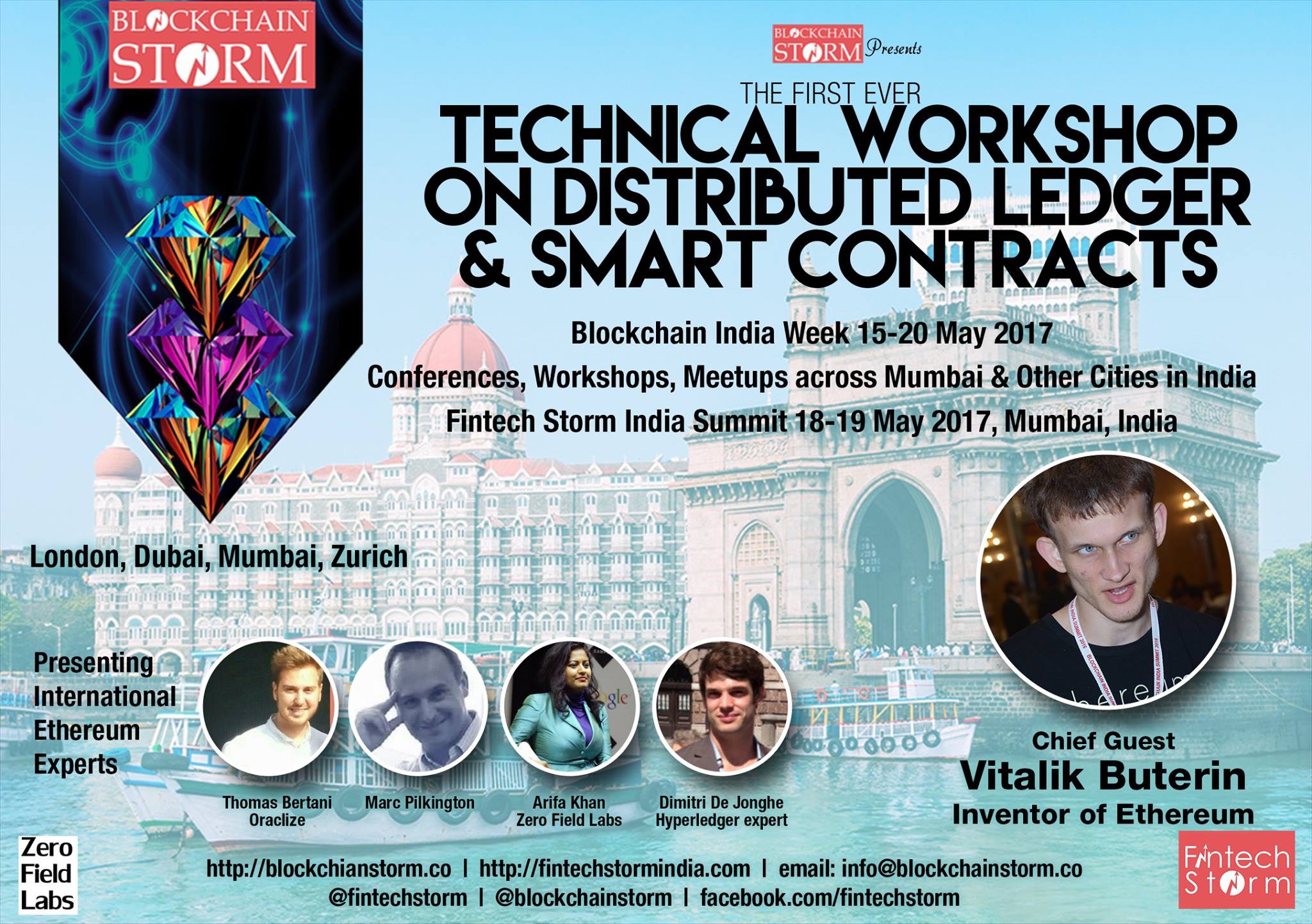 ————————————————————————————
No matter which industry you belong to and what your blockchain needs may be, Zero Field Labs can help.
Attendees of the Blockchain Storm can book a free one-on-one consultation with Zero Field Labs
Come explore how your business strategies, products and services will look like in the blockchain enabled world?
Which companies should showcase at this Forum?
Some companies showcasing at this event are : Microsoft, Consensys, Ethereum
Any company that wants to support the Blockchain eco-system
Any Banking & Financial Services firm that wants to adopt the latest technology & innovation
Any company that wants to get exposure in European and Asian Blockchain ecosystem through
Blockchain Storm's vast networks
Any Blockchain Solution that wants to gain visibility with international Banking & Financial Services firms
Who Should Attend?
Anyone who is interested to learn :
Blockchain and the future of banking & financial services
The latest advances in distributed ledger technologies
How can distributed ledgers solve real word probelms
Meet cool Founders of some exciting blockchain solutions

Typical attendee profile
• International Banking & Capital Markets Professionals
• Bitcoin & Blockchain companies that want to showcase at this event
• Founders, Inventors and Thought-leaders in Blockchain
• Startups looking to hire Blockchain talent
• Academic Researchers
• Strategy Consultants
• Accountants
• Legal Professionals
• Insurance Industry Professionals
• Brokers, Financial Market Participants
• Journalists
We are committed to creating and connecting the Blockchain Inventor Community in Europe.
Come join the Blockchain Revolution !
Past Events
Blockchain India Summit , Europe-India Conclave 6 December 2016, New Delhi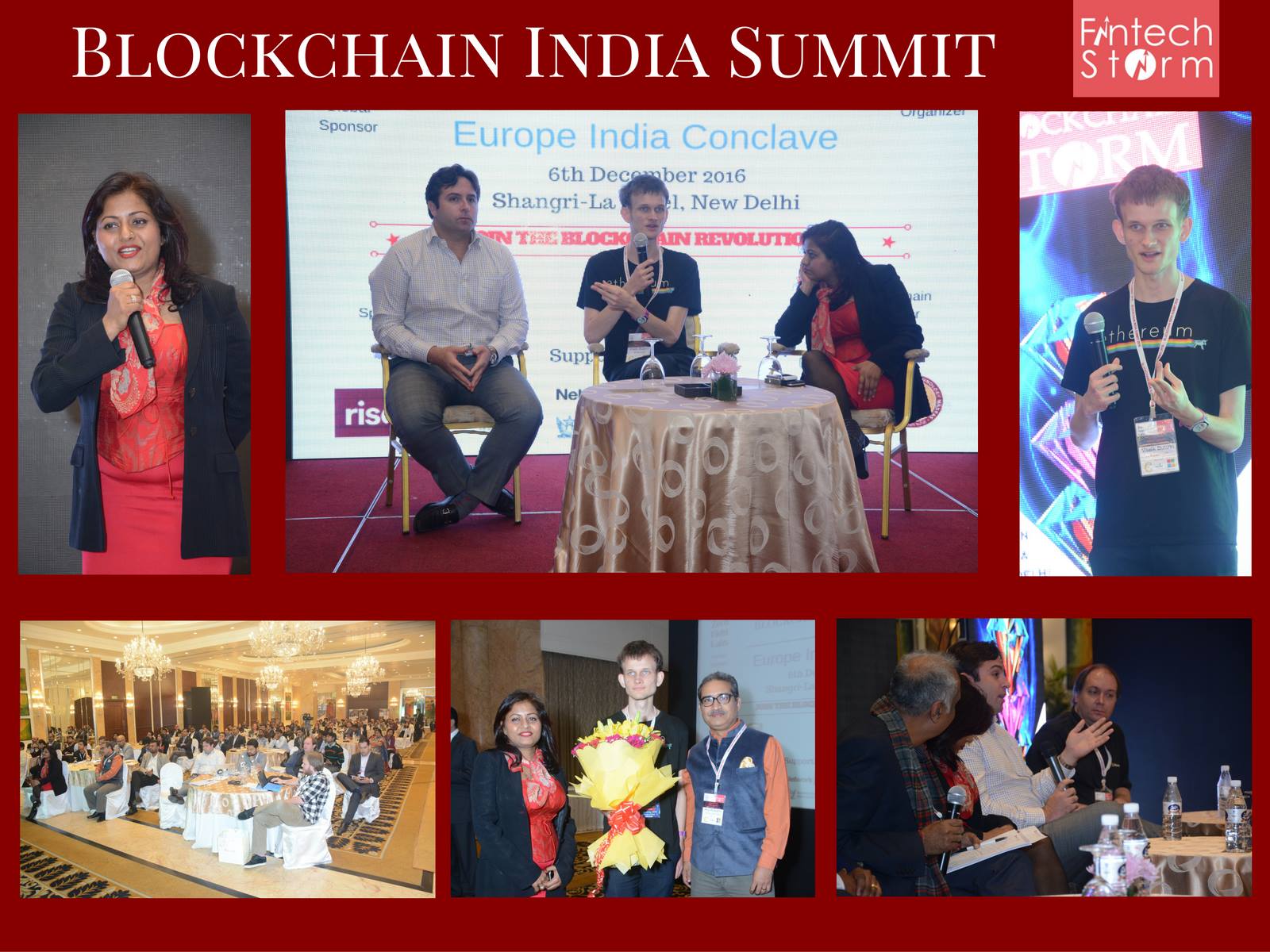 If you are an European Tech Co. or a Blockchain startup looking to make headway into Asian markets
or to strike partnerships or to learn to navigate the Banking, Payments & Fintech landscape
(India, Singapore, Hongkong, China),
Mark your calenders for Blockchain India Week 13-20 May 2017, Mumbai

and get in touch with Conclave Chair Person Arifa Khan at arifa@fintechstorm.com or Coordinator Sahar@fintechstorm.com
to reserve your spot in the European delegation going to India!
See details of our previous Europe-India Conclave 2015 at http://fintechstormindia.com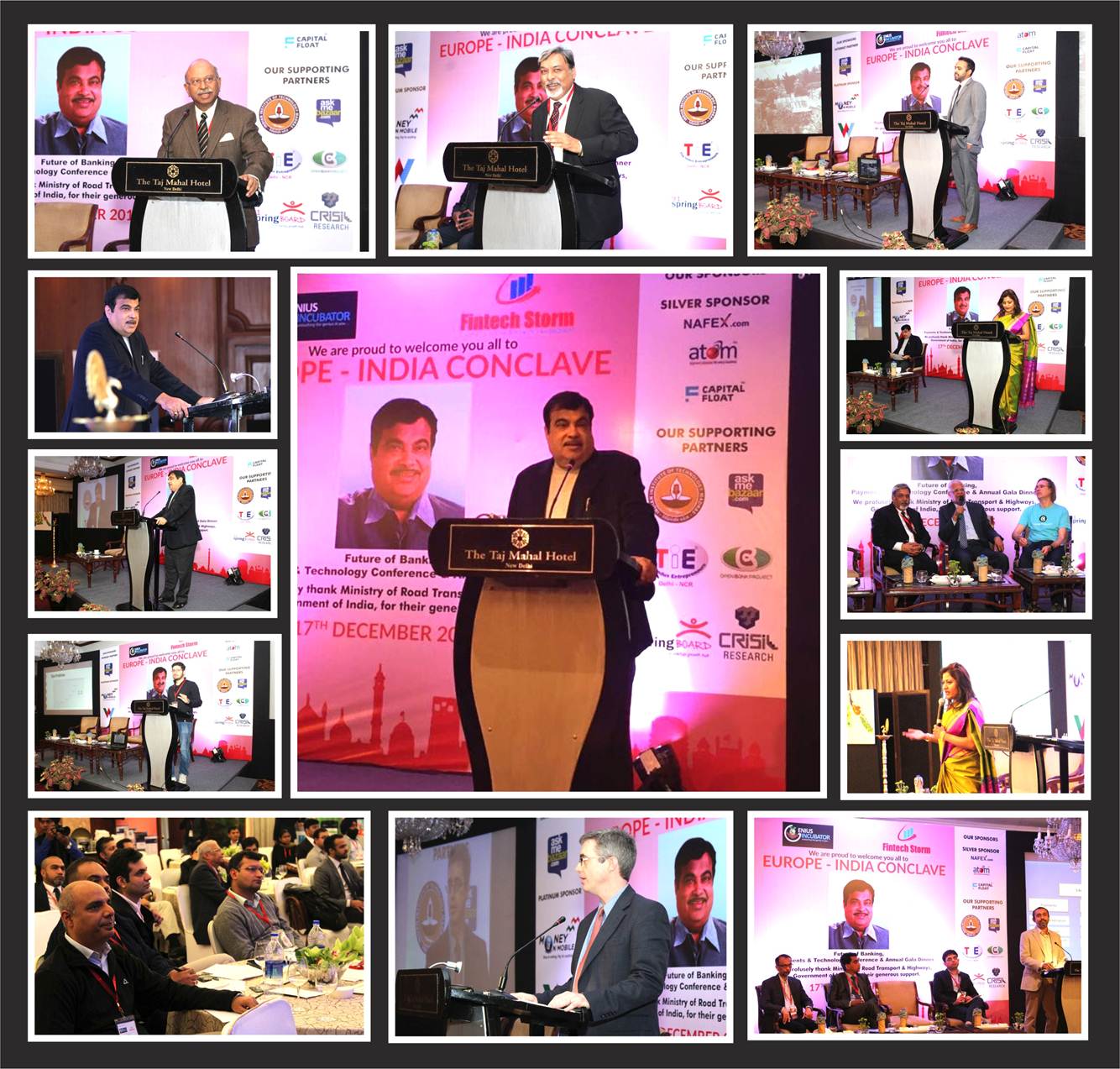 How to stay updated with Fintech Storm future events?
Signup for one of our events or see past events : http://fintechstorm.eventbrite.com
Join our Meetup groups in London & India
https://www.meetup.com/Blockchain-SmartContract-Innovators/
https://www.meetup.com/India-Ethereum-Community-DLT-Smart-Contracts-Bangalore/events/238082334/
https://www.meetup.com/Ethereum-India-Community-DLT-Smart-Contracts-Mumbai/
https://www.meetup.com/Ethereum-for-Enterprises/
https://www.meetup.com/Mobile-payments/
https://www.meetup.com/Fintechstormindia/
http://facebook.com/fintechstorm
@fintechstorm
Anyone interested in learning more about speaking, sponsorship opportunities:
Contact arifa@fintechstorm.com
Read our past Press Release on Blockchain India Summit 6 Dec 2016 featuring Vitalik Buterin
http://businesswireindia.com/news/news-details/fintech-storms-ms-arifa-khan-welcomes-vitalik-buterin-india-address-first-ever-blockchain-india-summit-new-delhi-6-dec-2016/51309
http://www.dailypioneer.com/business/vitalik-buterin-to-visit--india-for-first-ever---blockchain-summit-in-dec.html
http://businesswireindia.com/news/news-details/india-hosts-its-first-ever-blockchain-summit-6-dec-2016-with-vitalik-buterin-by-fintech-storm/51130
Watch Youtube Video
Read our Press Release on Blockchain India Summit 2016 featuring Vitalik Buterin and Blockchain Storm Zurich featuring Charles Hoskinson.
http://www.sbwire.com/press-releases/fintech-storm-brings-to-india-a-delegation-of-international-leaders-in-blockchain-technology-and-cryptocurrencies-led-by-vitalik-buterin-founder-ethereum-dec-6-2016-742033.htm