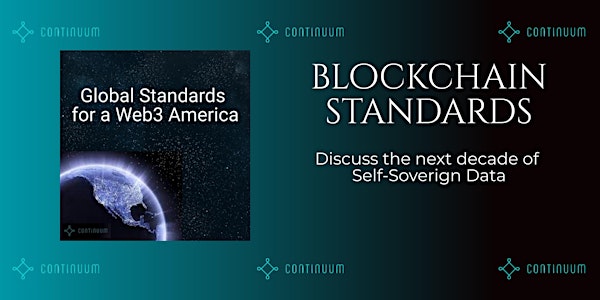 Blockchain Standards
Continuum Market discusses Data Self-Sovereignty & Data Compliance to promote Global Standards for a Web3 World.
About this event
Join our roundtable of data experts to discuss all the things you'll need to know about how to use data to your advantage
Continuum's mission is to reduce complexity and increase trust of blockchain brands for US Consumers
Vetted Web3/Crypto/Blockchain projects explained
Month over month growth proving Credibility, Trust and Adoption of the best in blockchain
Marketplace matching brands to consumers who need blockchain the most
Building relationships directly with the brands, we capture their Key Performance Indicators (KPI's) to show month over month growth.
Using Data Science, we create visualizations tracking brand performance across multiple platforms.