Description

No prior experience necessary.
This 2 hour workshop will walk you through the fundamentals of what a smart contract is and how blockchains such as Ethereum have enabled this new type of distributed programming.
Understand how smart contracts are being used by various industries from finance and supply chain to identity and insurance to drive down costs and increase efficiencies. We will dive into where smart contracts make sense and where they don't, how they're designed and coded, and how you can start creating your own.


Additional topics covered include:
The basics of what a smart contract is and some example use cases
A deeper look at a more involved use-case: a smart contract designed to perform the function of an escrow
Hands-on with two apps using smart contracts, one by Etherisc for insurance, and the other by uPort for identity management
How smart contracts are used in crowdfunding and ICO's, and how two types of Ethereum tokens work, ERC-20 and ERC-721.
Instructor: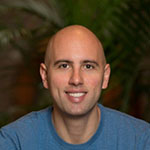 Solomon Lederer Ph.D. has over 15 years of technical experience in computer system design and programming. He has been teaching about blockchain and Ethereum for 3 years and recently co-authored Blockchain: A Practical Guide to Developing Business, Law, and Technology Solutions. Prior to working on blockchain technology, he worked at The Wall Street Journal, Morgan Stanley and BAE Systems, where he held a DoD TS (top secret) clearance to develop a novel mobile ad-hoc network for the US Air Force.
What Our Students Say:
"Great overview on blockchain, bitcoin and real-life applications of the technology."
- Lisa Yokoyama, VP Digital Product, American Express
"The instructors were on steriods! Hold onto your hat and enjoy the Blockchain ride."
- Cathy Smith, Developer, UBS
"Great overview and hands on training of blockchain with real world applications and use cases. Highly recommend and looking forward to attending future sessions.."
- Dori Liszkai, IoT Security Specialist
"Made the business case for blockchain technology clear"
- Thomas Strahm, Visiting Scholar, Columbia Law School
Seating is Limited. Sign-Up Today
Venue Provided by: