Blockchain Scalability & Privacy Solutions London Meetup - Zcoin & Himalaya

Monday, May 7, 2018 from 6:00 PM to 9:00 PM (BST)
Event Details
Hello folks

2017 has been a smashing year for the blockchain industry. 2018 is going to be even bigger! Get ready for 2018!

7 May 2018 Monday 

6:00 pm to 9:00pm
Venue

Shoredicth Platform 
1 Kingsland Road, London E28AA
Please register at https://blockchainmaylondon.eventbrite.com
Speakers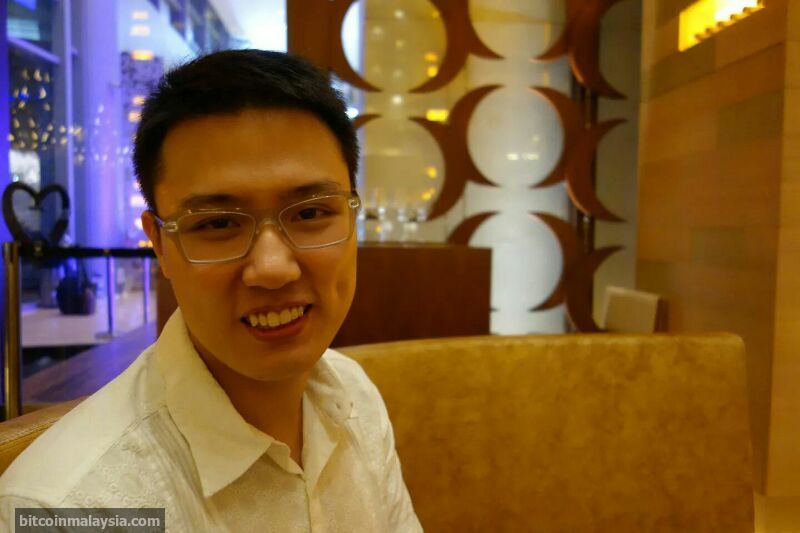 Reuben Yap is the Chief Operations Officer of Zcoin. He was a corporate lawyer for ten years specializing in institutional frameworks before joining Zcoin. He joined the Zcoin team in October 2016 and has played a pivotal role in shaping Zcoin's strategy and vision. Reuben has been a strong advocate of online and financial privacy for over ten years, having founded one of SE Asia's top VPN companies and being the first merchant in Malaysia to accept cryptocurrencies. He is a regular speaker at blockchain conferences with a focus on blockchain privacy and decentralisation technologies. Reuben graduated with a LLB from the University of Nottingham.

Zcoin $XZC is a privacy cryptocurrency that uses zero knowledge proofs through the Zerocoin protocol (not the same as Zerocash) that allows users to burn their coins and redeem them for brand new ones at a later time thus breaking transaction links and achieving true fungibility. Zcoin uses widely used cryptography and seeks to strike a balance between privacy, auditability, usability and being flexible enough to utilize developments such as the Lightning Network from other projects. Zcoin is also seeking to become the first cryptocurrency to utilize a new proof of work algorithm called MTP that is ASIC resistant while remaining lightweight and unattractive to botnets. Zcoin is traded on leading exchanges such as Bittrex and Binance and received seed funding from Roger Ver, Tim Lee, Startup Chile and other prominent figures in the space.



Presented by CEO Arifa Khan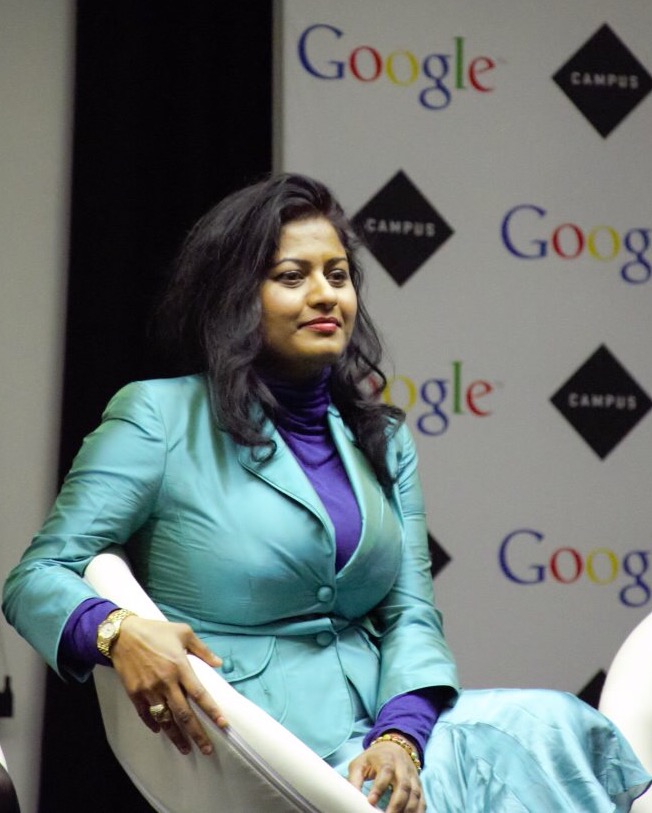 Scalability is arguably the most pressing problem faced by blockchains today. Popular blockchains such as Bitcoin and Ethereum can only handle around 10 transactions/s which are a far cry from the 2,000 transactions/s which payment systems like Visa handle on average. Furthermore, decentralized applications (dApps) that run on blockchains are pushing the underlying protocols to their limit at a point where, a single popular dApp (e.g., CryptoKitties) can clog the entire network. Arifa Khan will present a detailed analysis of next generation scalability solutions on Blockchain.

Himalaya Capital Exchange 

Himalaya Capital Exchange ICO is a project aimed at creating a tokenised platform for Initial Public Offerings (IPOs) on a global, borderless, stock exchange (http://dgcamp.io). The Platform As a Service eco-system would offer an alternative to investment banks that are currently mandated to lead manage IPOs, and give corporates and other entities raising public capital a less costly, and more democratic option with instant access to global investors. Based on a original concept paper (the world's first paper on decentralising capital markets) by Arifa Khan. We believe we are the platform that SEC wold just love - going by SEC's testimony on Virtual Currencies 7 feb 2018. Capital Exchange is currently doing private pre-ICO and is planning an ICO in a few months.
email capitalcoin2018@gmail.com :
Telegram : https://t.me/capitalcoinsummit

About Himalaya Capital Exchange: Global Tour to unleash blockchain led paradigm shift in Capital Markets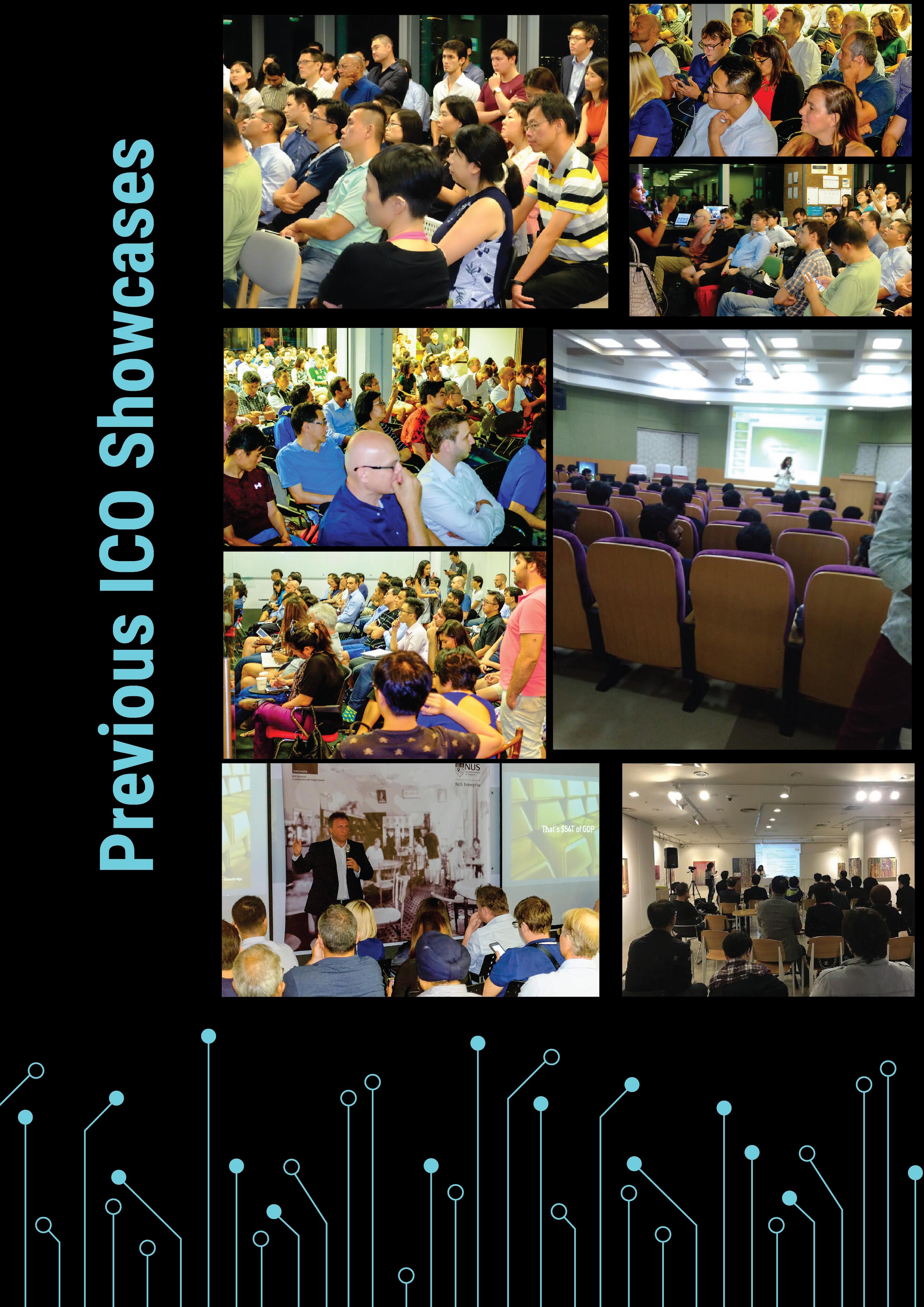 Arifa Khan speaking at various Blockchain conferences around the world, 2017 & 2018.


Blockchain World Showcase - Dates - January 2018


7 May London 
15 May Cube Tech Fair Berlin
21 May, London  
25-26 May 2018 - Himalaya Crypto Summit , Mumbai, India 
Nick Szabo will be the Chief Guest of the Himalaya Crypto Summit India
Read more in Press Release!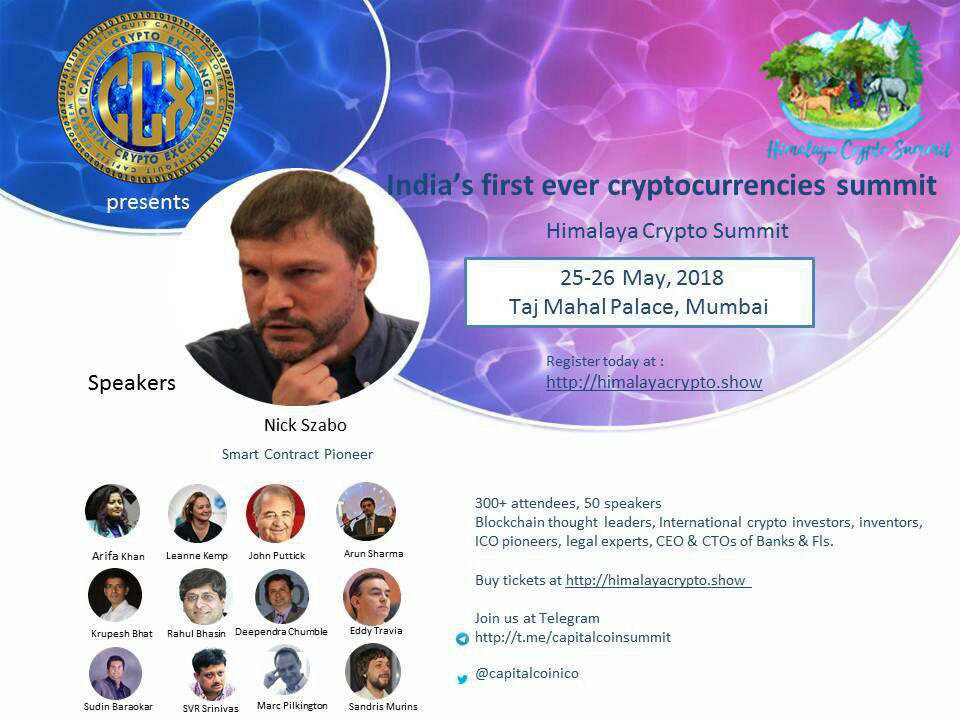 Mr. Nick Szabo, a renowned cryptographer, computer scientist, legal scholar and pioneer of 'Smart Contracts', among the most celebrated crypto speakers is the Chief Guest at the summit. Nick says: "The imposition of capital controls is a disaster for a modern trade-driven economy, a catastrophe which, however, digital technology and in particular the digital currency bitcoin, has the potential to mitigate." He adds that "Decentralised marketplaces are the ultimate promise of blockchain, which will have the most dramatic impact on society and economy."
Other prominent attendees of the event include thought leaders, early influencers, investors in fields of Cryptography & AI such as Muneeb Ali, Leanne Kemp, Eddy Travia, John Puttick, Arun Sharma, Hussein Kanji, Richard Muirhead, Sudin Baraokar, S V R Srinivas, Marc Pilkington, Sandris Murins, Rahul Bhasin, Deependra Chumble and legal experts from Amarchand Mangaldas, Khaitan & Co, Nishit Desai.
To know more, log on to the website: http://capitalexchange.tech/
About Himalaya Labs Ltd
Himalaya Labs is a blockchain venture creating the world's first decentralised capital markets platform for investors and issuers, where smart contracts do the job of investment banks and intermediaries. A traditional stock exchange is replaced by an algorithm driven marketplace where the token economy participants regulate, curate and monitor the risks and rewards of companies accessing public capital by issuing ISTOs "Initial Security Token Offerings". The token marketplace plays the role of investment banks, cutting out the 10% IPO fees. Founder & CEO Arifa Khan is an IIT Madras graduate and a Wharton MBA with a background in investment banking and cryptocurrencies.
First came unstoppable cash (bitcoin in 2008), then came unstoppable computing (ethereum in 2014), and now get ready for unstoppable capital (capital exchange in 2018). Ladies & Gentlemen, welcome the revolution!
For further details, email team@himalayalabs.com or contact:
http://himalayalabs.com 
http://himalayacrypto.show 
http://dgcamp.io 
team@himalayalabs.com 
http://t.me/capitalcoinico
Watch a 5 min talkby Arifa Khan on Himalaya Capital Exchange at Crypto Valley Switzerland
Himalaya CEO Arifa Khan, and advisers of Himalaya Capital Exchange, Leanne Kemp , and all our other advisers will attend the summit and speak on various topics of their expertise related to Himalaya Capital Exchange. 
Tickets at http://capitalexchange.tech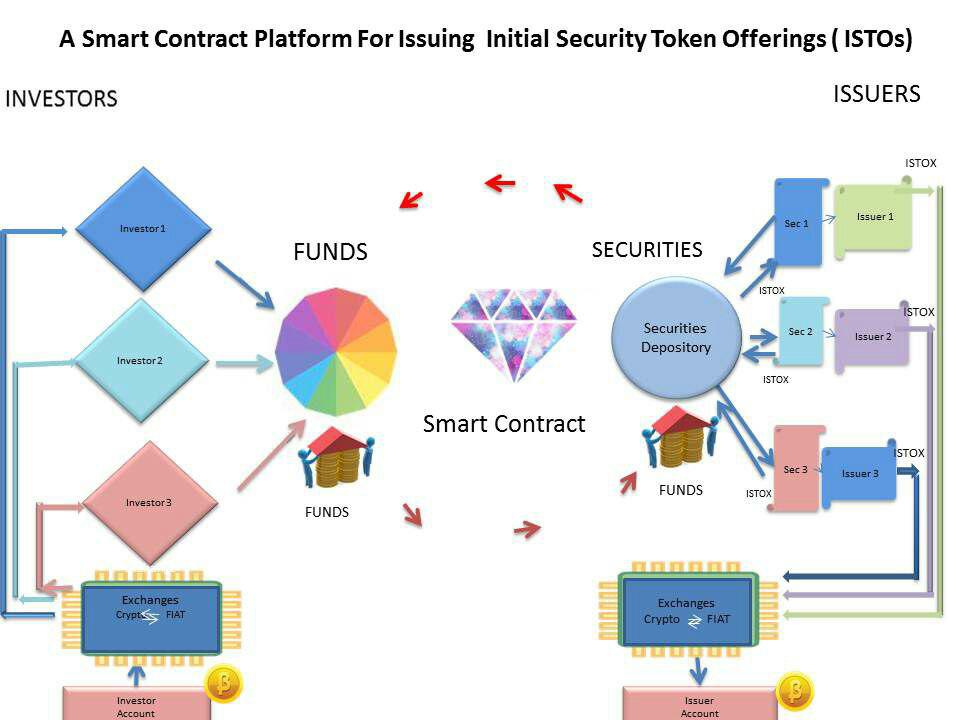 Two years since invention, Ethereum has already disrupted one industry big time. Venture Capital and traditional equity funding. Now for those naysayers who say tokens are Ethereum's killer app, we will prove them wrong!
Here's yet another disruptive solution
Ladies and Gentlemen - presenting HImalaya Capital Exchange to you!

Himalaya Capital Exchange is potentially one of the biggest real world applications for Blockchain. Capital Exchange takes direct aim at investment banks and intermediaries. Himalaya Capital Exchange can raise capital for anyone without the need for investment banks and intermediaries. Himalay Capital Exchange envisages a smart contract architecture replacing the manual processes involved in investment banking, in the issuance of corporate equity and debt securities — processes characterised by opacity and high fees. (Read our preliminary paper on http://himalayalabs.com/Himalaya-Executive-Summary2.pdf ) "Intermediaries in complex markets thrive on "the theory of opacity" and deliberately propagate the theory to further their own interests. The theory simply states that opacity of a process attracts intermediaries, and the more the opacity of a system or process, the more the intermediary can take away from the buyer or seller surplus. DGCAMP aims to do away with opacity in capital markets." - Arifa Khan, Founder Himalaya Labs — July 2017 Decentralised Global Capital Markets Platform ( DGCAMP ) is a new-age architecture where investors of capital and seekers of capital can interact freely, trustlessly and with minimum friction. 

Himalaya Capital Exchange is a blockchain and smart-contract driven platform where issuers (public and private firms, governments, non-profit foundations) can access a broad class of primary market investors (both institutional and retail), complete a variety of automated transactions and processes (such as book building, auctions, syndications, dividend distributions) and can issue a broad array of digital assets to investors. Investors of every type, jurisdiction and financial status can use the platform to learn about investment opportunities across the globe, their regulatory aspects, risks and expected returns, to access due diligence reports, and to invest directly without having to go through intermediaries. A secondary market layer with buyers, sellers, arbitrageurs can easily complement this system. The system can first be envisaged as a single-country system and then extended to a multi-country global marketplace.

Capital allocation will be made in a cryptographically secure, quick, efficient, trustless way.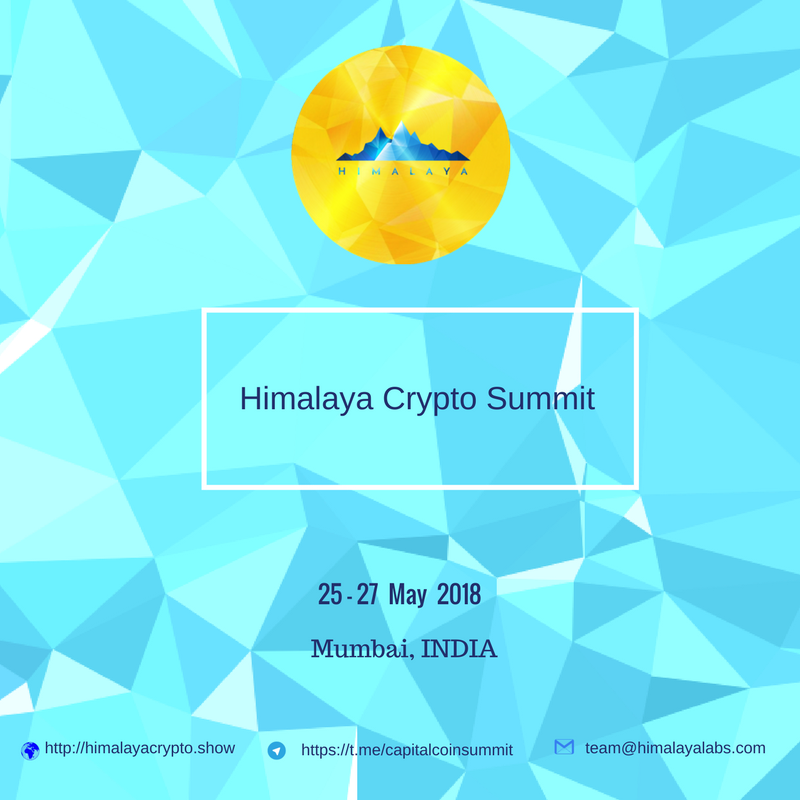 If you are a cutting edge blockchain developer, technical architect, UX UI designer, Dapps developer , strategist, financial services expert, Intellectual Property, Patent and Legal expert, this is your chance to join this game changing revolution now! Blockchain applications and ICOs so far have targeted well known industries and applications that were elaborated in Satoshi Nakamoto and Vitalik Buterin white papers.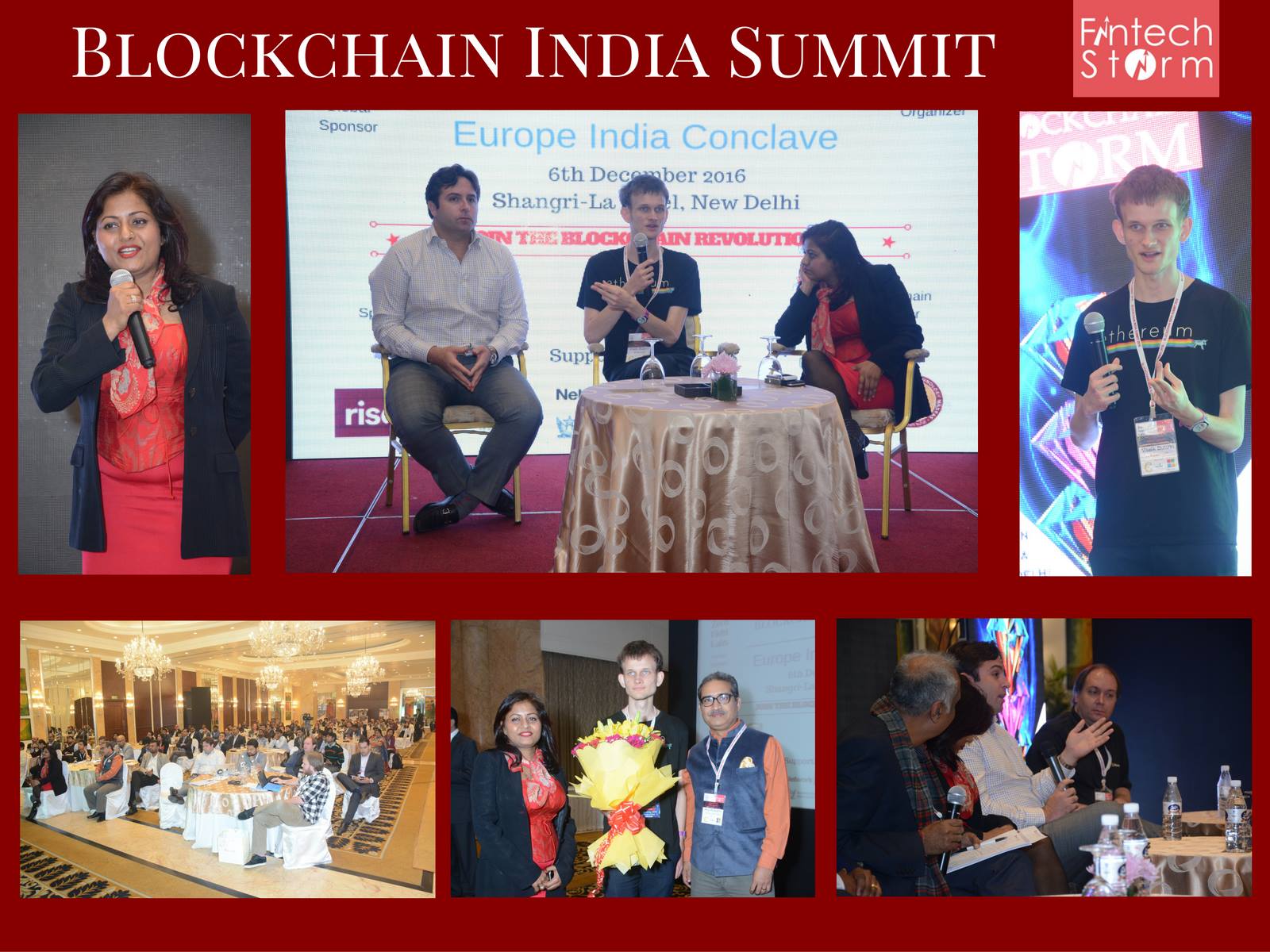 Join us and start your community building and outreach mission right away if you have a world changing, disruptive ICO.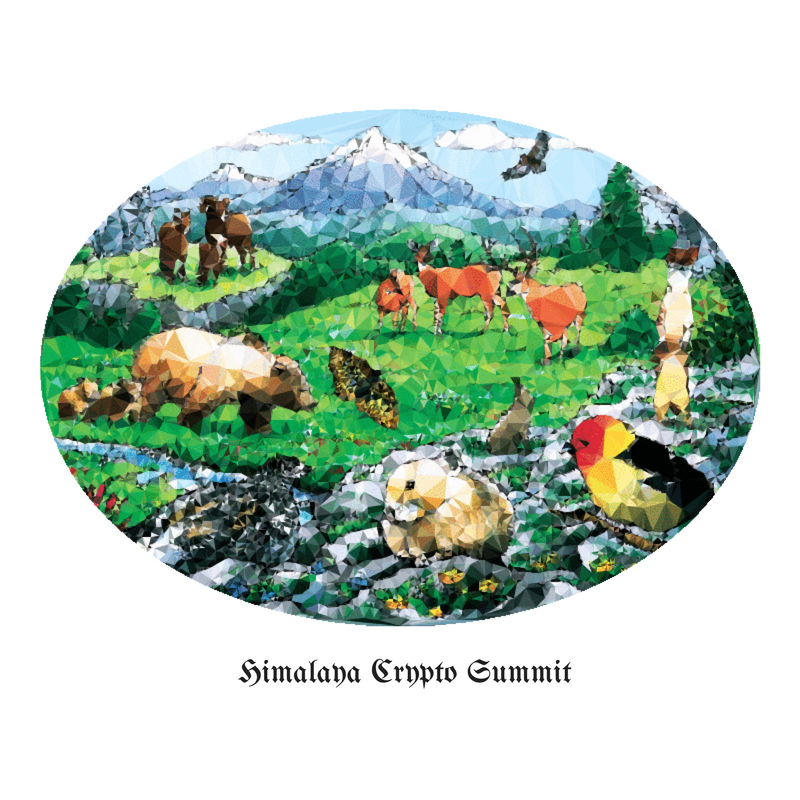 Team@himalayalabs.com

Sponsors and Partners, ICOs that want to join us on roadhsows, get in touch with us!



Decentralisation of Innovation!

"As a professional provider of investment advisory services, including, for example, management of liquidity funds on stock exchanges, we are very interested in lowering the transaction fees as those direct expenses paid to different counterparties like DMA brokers, custody etc lowers the returns for our customers. So we are very interested in such an exchange that would give us the reasonable safety within the regulated scope and good fees to more bigger returns." - Alexander Zitsev, Founder, Raison AI

"As if online book building/ trading was not enough, the Crypto Economy, with a much more vast array of possibilities is likely to overhaul the way in which primary and secondary capital markets operate. To pick just a couple of aspects that are 'ripe targets' - the current, less than optimum allocation and settlement protocols are suddenly looking almost archaic, highly inefficient and often described as bordering on being unfair."- Maneesh Malhotra, Capital Coin ICO Adviser, Senior Debt Capital Market Specialist, having worked with HSBC for almost 2 decades in India and South East Asia, opened new currency and geographical markets for a vast array of capital raising entities, while maintaining a deep interaction with regulatory bodies in different jurisdictions. He now works at a boutique Corporate Finance Advisory outfit in Singapore, covering Asia Pacific region.


https://www.asiasentinel.com/econ-business/attack-global-securities-industry/

https://medium.com/@misskhan/tales-of-a-crypto-nomad-fbb30066c2da

https://medium.com/@misskhan/daring-diaries-of-a-crypto-nomad-part-1-a628390089c7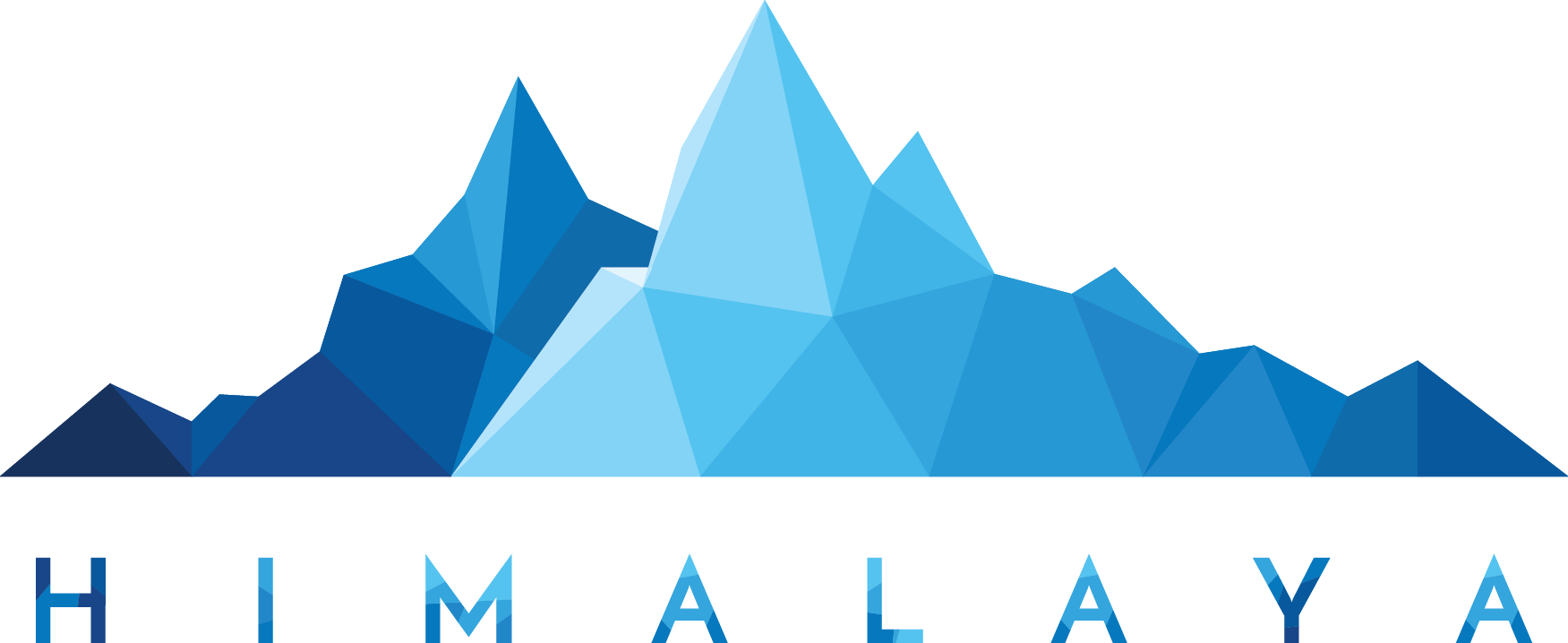 Drop us an email team@himalayalabs.com
Join our telegram channel for daily updates. http://t.me/capitalcoinsummit
Join our wechat group "Capital Coin" .

If you'd like to talk to the organisers, or join their project - drop an email to team@himalayalabs.com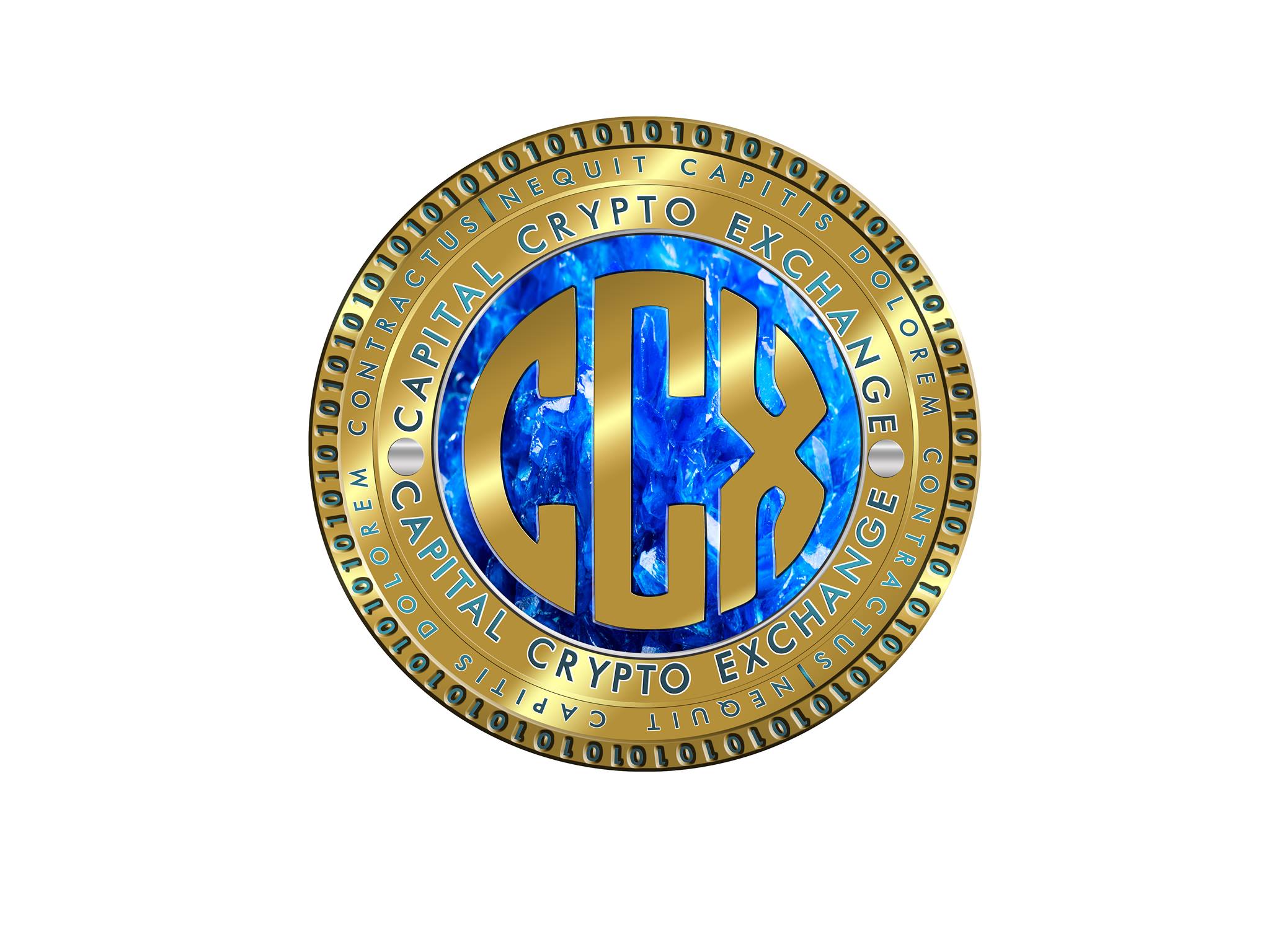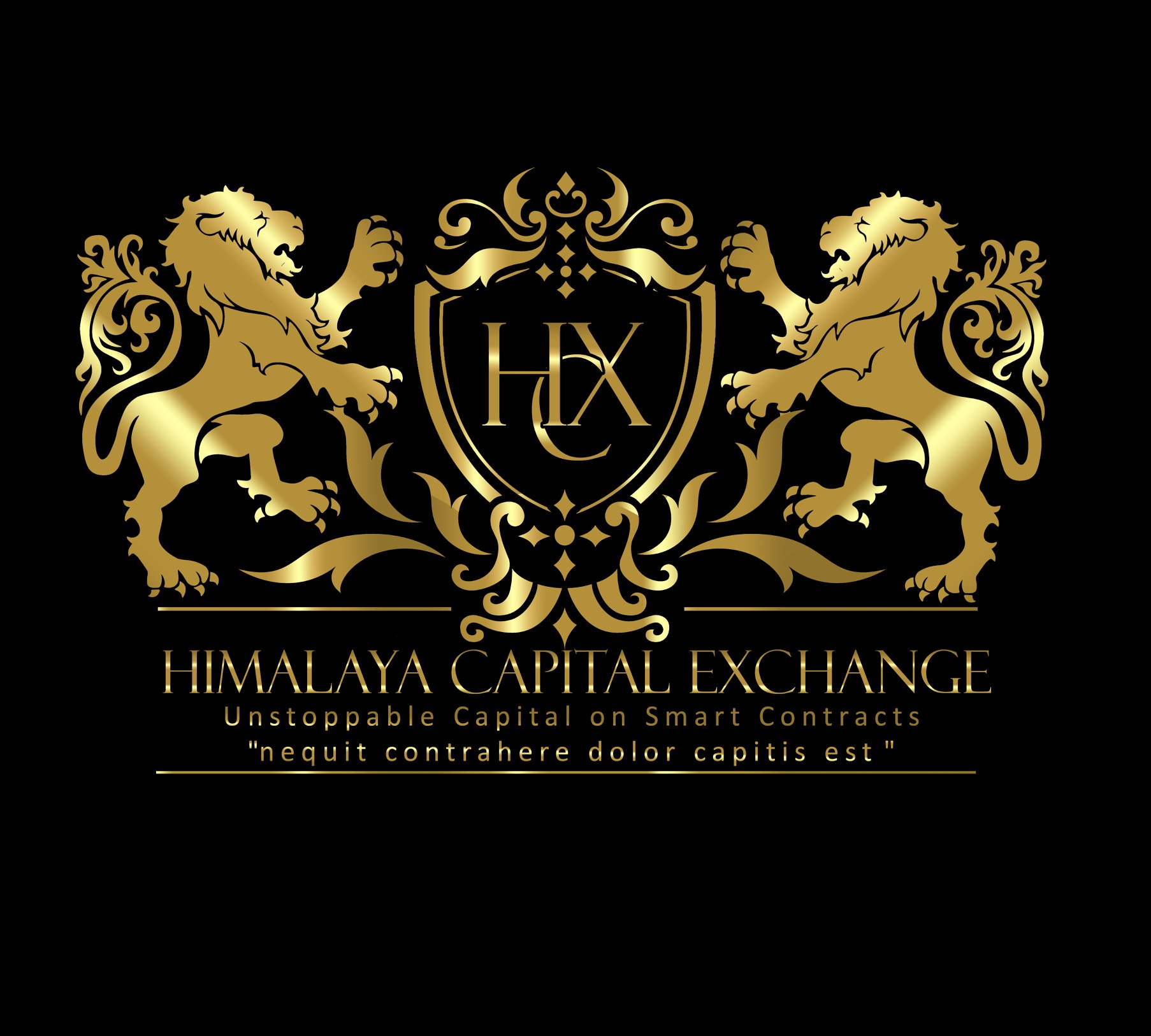 Have questions about Blockchain Scalability & Privacy Solutions London Meetup - Zcoin & Himalaya?
Contact Blockchain Storm
Attendee List
Sort by:

Date

|

First Name

|

Last Name
When & Where

Shoreditch Platform
1 Kingsland Road
E28AA
E28AA London
United Kingdom


Monday, May 7, 2018 from 6:00 PM to 9:00 PM (BST)
Add to my calendar
Organizer
Blockchain Storm Series is an affiliate of Fintech Storm Series, a spectacular monthly series hosted in Central London Zone 2 for fintech folks by fintech folks. We have hosted 30+ events featuring 200+ fintech companies and 3000+ attendees so far , including Ethereum, Bigchain DB, Blockchain.info, Currency Cloud, Multichain, Revolut etc..
http://europeindiaconclave.com
http://fintechstorm.com
http://blockchainstorm.co
We hosted our flagship Blockchain India Summit Dec 2016 with Vitalik Buterin, Inventor Ethereum and excited about Blockchain India Week 12-19 May 2017 in Mumbai with Vitalik.