Description
Blockchain -n- Grill is back with another installment January 18th at the Fillmore Heritage Center (1330 Fillmore St., San Francisco)
Blockchain -n- Grill is an event aimed demystifying and building community around blockchain technology while creating a platform for local comedians and artists. Each event begins with a blockchain/cryptocurrency talk, Q&A and time for networking.
We aim to not only entertain, but also to educate.
---
This event is sponsored by:
The Starfish Blockchain Co-Working Community
Conscious Voices - "Conscious Voices is dedicated to addressing the needs of African Americans through community-defined strategies. We provide trauma-informed mental health services to the community and offer training for providers seeking to be more effective."
---
GUEST SPEAKERS:
---
COMEDIC SETS:
Vilaska Nguyen

Warhol Kaufman

Natasha Vinik

Chaitanya Sharma

Justin Careesi

Yolanda "Yogi" Harris

Kathy Klotz-Guest

Marcus Howard

Matthew Quirk

Raj Raina

Kip Fuller
---
MUSICAL PERFORMANCES:
Ms. Incredible (performing tracks off her new EP, "The Wounded Healer")


Fly Benzo

Najee Amaranth

S.O.D.
---
Ms. Incredible and DeBray Codes, your gracious hosts for the event.
Ms. Incredible rocking the stage at the last Blockchain -n- Grill event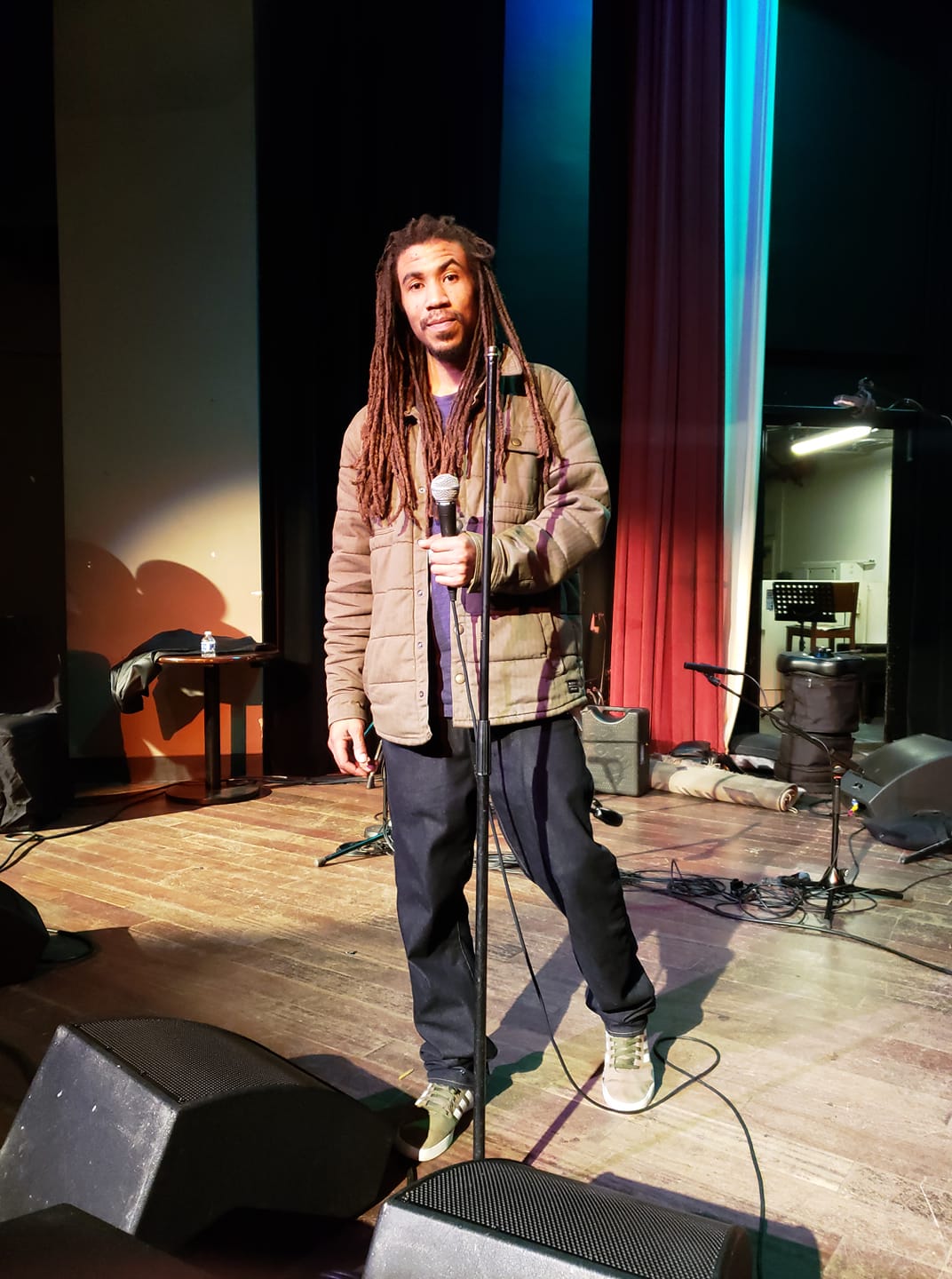 DeBray on the stage at the Fillmore Heritage Center
---
Come out and have a good time with us... You might even learn a thing or two...
STAY IN TOUCH:
Follow us on Instagram: https://instagram.com/blockchainngrill
Join our telegram channel: https://t.me/BlockchainNGrill