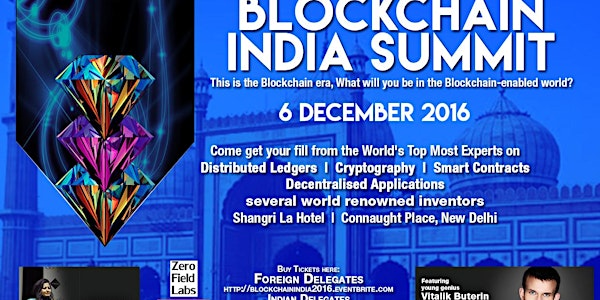 Blockchain India Summit - New Delhi 6 December 2016
When and where
Location
Shangri-La Hotel Connaught Place New Delhi, DL 110001 India
Description
Zero Field Labs Presents
Blockchain India Summit
A Full Day Conference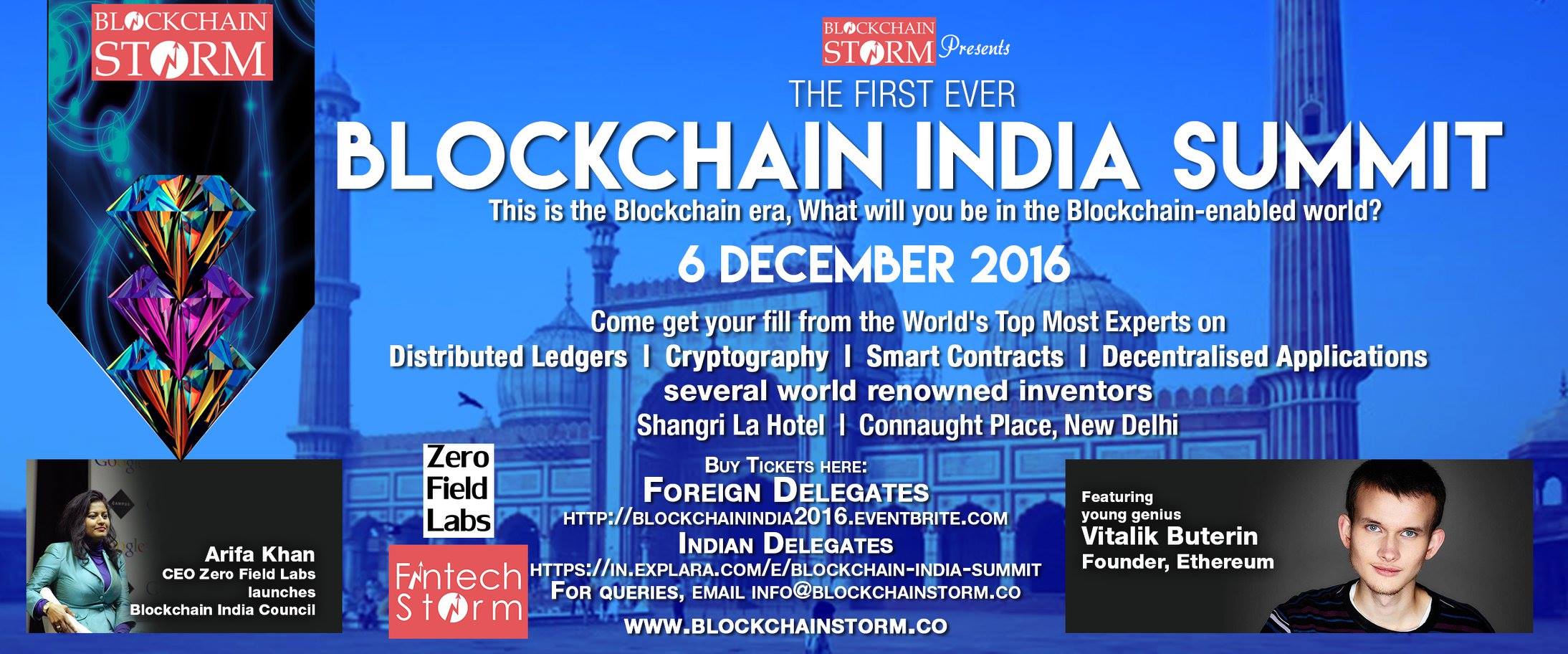 6 December 2016
Path-breaking, Aspirational, Invigorating !
Indian Delegates book tickets here http://in.explara.com/e/blockchain-india-summit
Hey adventurers, what's on the menu in India this winter?
Blockchain India Summit
"The raging potential of Blockchain Technology -
The next Trillion dollar opportunity that will boost Indian economy? "
What : Blockchain India Summit
Visit website http://europeindiaconclave.com
Full Day Sessions
Presenting the youngest geniuses, the most influential thinkers , movers and shakers , talent force of tomorrow in Blockchain
Venue : Shangri La Hotel, Connaught Place, New Delhi, India
When : 6 December 2016 9 am to 6 pm
What's hot this Winter : Blockchain in the Indian Capital
You can join us for a day trip to Taj Mahal after the conference!
Read our Press Release on upcoming Blockchain India Summit 6 Dec 2016 featuring Vitalik Buterin and Blockchain Storm Zurich 20 Jan 2017 featuring Charles Hoskinson.
http://businesswireindia.com/news/news-details/india-hosts-its-first-ever-blockchain-summit-6-dec-2016-with-vitalik-buterin-by-fintech-storm/51130
Watch Youtube Video
Featuring Founder Ethereum Vitalik Buterin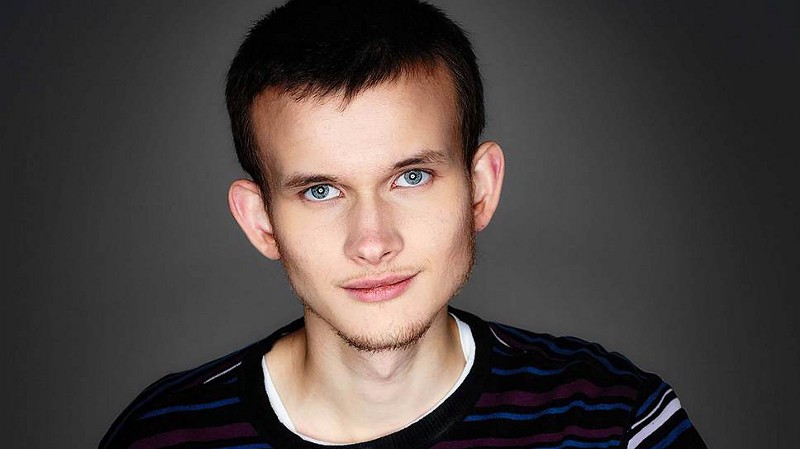 Presenting Vitalik Buterin, the young genius of cryptography, to India for the first time!
Hello Genius!
India cannot wait to welcome you.
The land where mathematics was born and the genius of 21st century maths come together to create magic!
Agenda & Key Themes
1. Blockchain & Banking
Title: Blockchain Banking 2020 vision Disruption or Seamless integration?
————————
2. Blockchain's Potential to transform the future of Financial Services Infrastructure
Title: The changing landscape & new services to emerge
—————————————
3. Blockchain & Identity / Authentication
Blockchain & The India Stack
—————————————
4. Blockchain & Regulation
"Countries Blockchain Readiness"
"Regulation – The untold story"
—————————————
5. Blockchain & Capital Markets
What Blockchain solutions are in the making?
—————————————
6. Blockchain & Investment Management
Automated Compliance & Proxy Voting
—————————————
7. Blockchain & Deposits/Lending
Syndicated Loans & Trade Finance
—————————————
8. Blockchain Stacked with other Key Tech trends
– Cloud
– IoT
– Big Data
– VR/AR
– Robotics
– Cyber Security
—————————————
9. Blockchain Startup Showcase
Tomorrow's Ideas : New Product Demo Zone
—————————————
ᐧ
30 minute Sessions
1. The Mega trends unleashed by Blockchain
2. Industrial Mashups
3. Blockchain & the Sharing Economy
—————————————
Our Distinguished Speakers
Conference Chief Guest & Keynote Speaker

Vitalik Buterin
Co-Founder Ethereum
Buterin was born in Moscow, Russia and lived in the area until the age of six when his parents emigrated to Canada in search of better employment opportunities. While in third grade of elementary school in Canada, Buterin was placed into a class for gifted children and started to understand that he was drawn to math, programming, and economics. He also had the ability to add three digit numbers in his head at twice the speed of his peers. In 2012, he obtained a Bronze Medal in the International Olympiad in Informatics. He attended the University of Waterloobut dropped out to work on bitcoin full-time.

Buterin currently resides in Zug, Switzerland. In 2014 Buterin received the Thiel Fellowship.

Endeavors
Beginnings at Bitcoin Magazine
In September 2011,
Buterin would accept to be the first co-founder and contribute as a leading writer

to a new publication called Bitcoin Magazine.

In addition Buterin had written about bitcoin-related topics for other publications, including Bitcoin Weekly. Bitcoin Magazinein 2012 later began publishing a print edition and has been referred to as the first serious publication dedicated to cryptocurrencies. Bitcoin Magazine was then purchased by BTC Media, where Buterin continued to write until mid-2014.

In addition, he held a position on the editorial board of Ledger, a peer-reviewed scholarly journal that publishes full-length original research articles on the subjects of cryptocurrency and blockchain technology.

Ethereum
He is a co-creator and inventor of Ethereum, described as a "decentralized mining network and software development platform rolled into one" that facilitates the creation of new cryptocurrencies and programs that share a single block chain (a cryptographic transaction ledger).
Buterin has contributed as a developer to other open source software projects. Some early examples are: Kryptokit, pybitcointools, multisig.info, and btckeysplit. He also contributed to DarkWallet by Cody Wilson, Bitcoin Python libraries, and the cryptocurrency marketplace site Egora.

Abhay Prasad Hota (TBC)
MD & CEO NPCI, National Payments Corporation of India Architect of India's biggest disruption - UPI - Unified Payments Interface (TBC)
Unified Payments Interface (UPI), launched in April 2016 by the NPCI,
is going live for 21 banks. A.P. Hota Ji spoke about UPI at Fintech Storm India Summit, Mumbai on 12 May 2016.
UPI offers instant, online bank payments, and is seen as a major change to the Indian financial sector. It enables banks to provide real-time payments through QR code enabled addresses and offers device fingerprinting for additional security.
Abhaya Prasad Hota, MD and CEO, NPCI, says: "Real-time sending and receiving money through a mobile application at such a scale on interoperable basis had not been attempted anywhere else in the world."
For the last few months it has been on a pilot run mainly with employees and customers. After assessing the "success" of the pilot run, the Reserve Bank of India (RBI) gave their final approval for the public launch.
NPCI decided that only banks with 1,000 pilot customers, 5,000 transactions and a success rate of around 80% would be permitted to go live. It says such a threshold criteria helped the banks to refine their systems and procedure.
Arifa Khan
CEO Zero Field Labs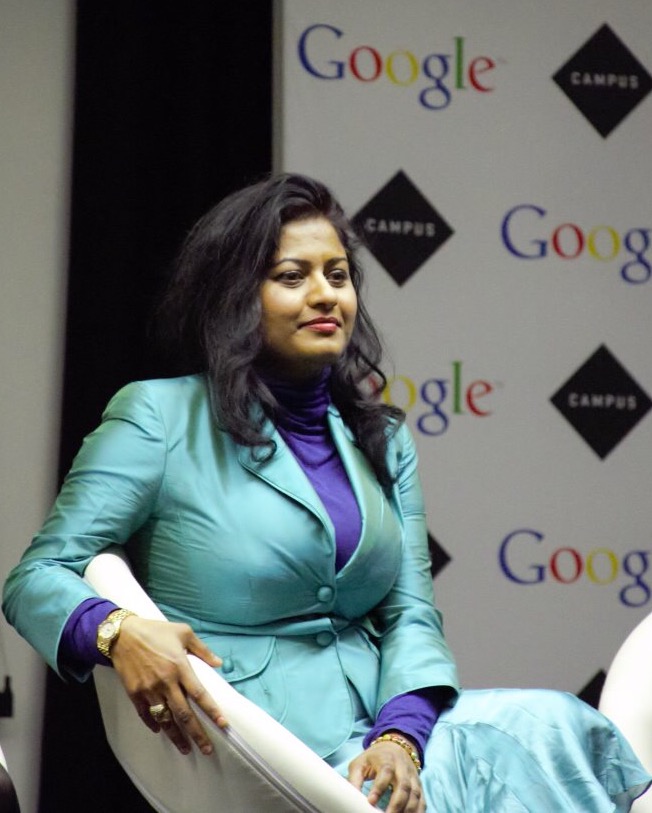 Arifa Khan is a London based Blockchain Researcher, a seasoned Banking & finance, strategy and
operations executive, with over 15 years experience in Investment banking,
Leveraged Finance/ Financial Sponsors Coverage/ Debt Products & Credit.
She has worked with two suisse banks Credit Suisse & UBS.
She currently advises Government of India on infrastructure financing.
Her profile features in Femtech Leaders. (http://www.femtechleaders.com/europe/arifa-khan/ )
Arifa's latest project is setting up a Blockchain eco-system in India through a Blockchain Excellence Centre,
a Blockchain Startup Accelerator, and a fund for Blockchain Startups.
Arifa is Member Wharton UK Alumni Club Committee, Founder Europe-India Conclave & Fintech Storm.
http://europeindiaconclave.com
Andrew Keys
Consensys
Richard Knight, Microsoft
Microsoft is Sponsor and Global Blockchain Partner of Blockchain India Summit & Blockhain Storm Global Series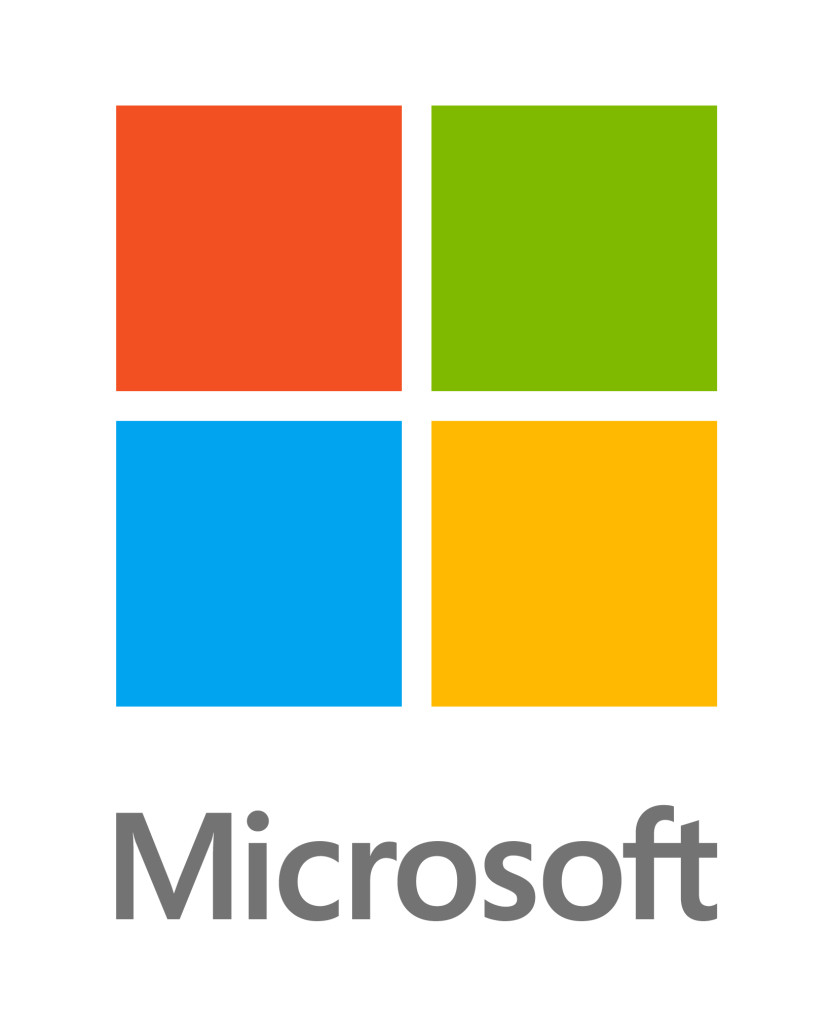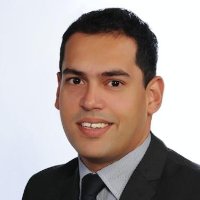 Richard Knight is part of the Microsoft Global Black Belt team in Asia enabling Customers in their digital transformation journey to move to the Cloud using the capabilities of Microsoft Azure with a focus on new technologies and services. Lately, Richard has also been working with Customers, Partners and Startups to develop and build out use cases in the distributed ledged and blockchain space across industries from financial services to supply chain management.
Subash George Manuel
Founder, Director & CEO – Bee One UK Ltd and CryptoCarbon
CryptoCarbon is Sponsor & Crypto Partner of Blockchain India Summit & Blockchain Storm Global Series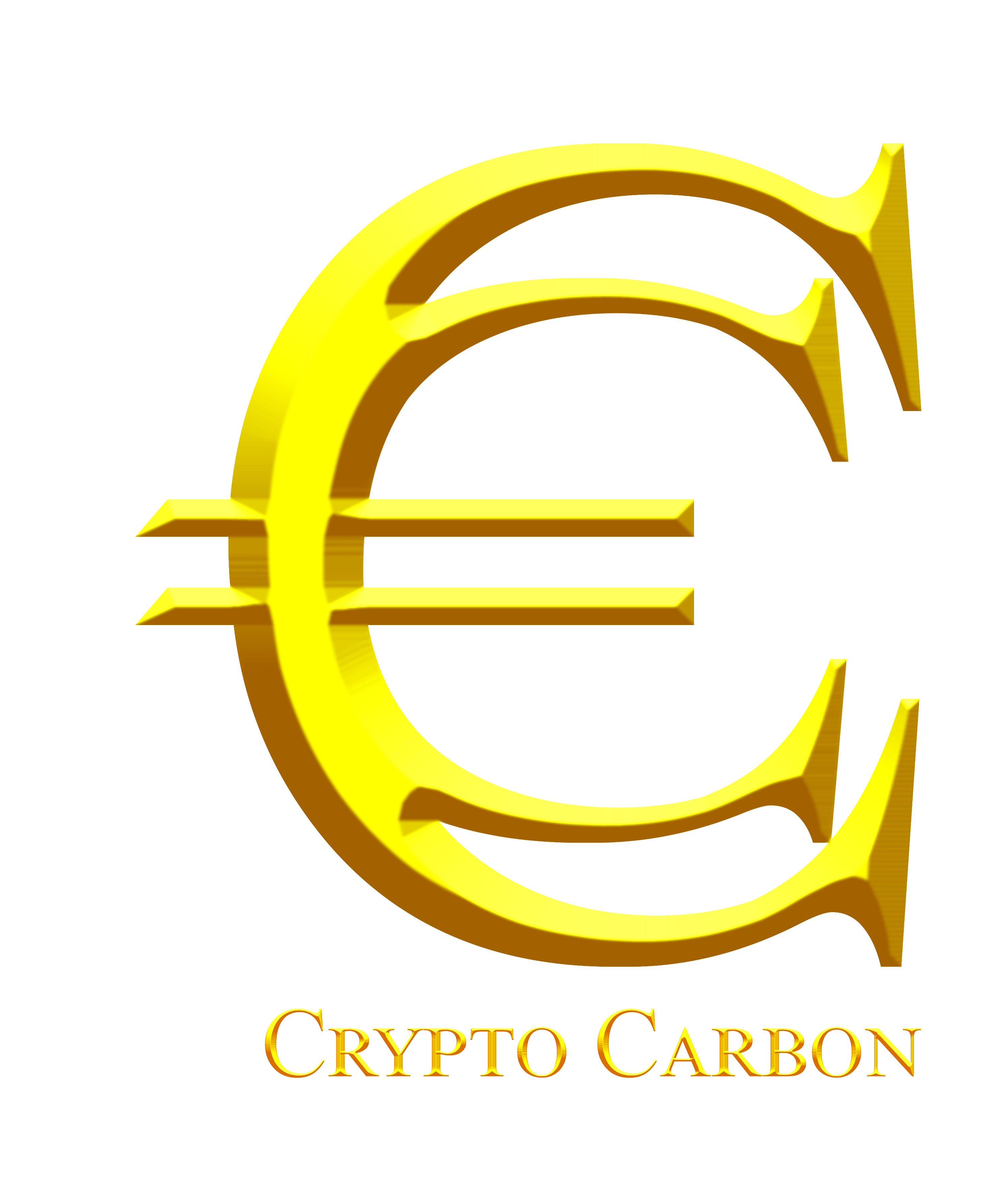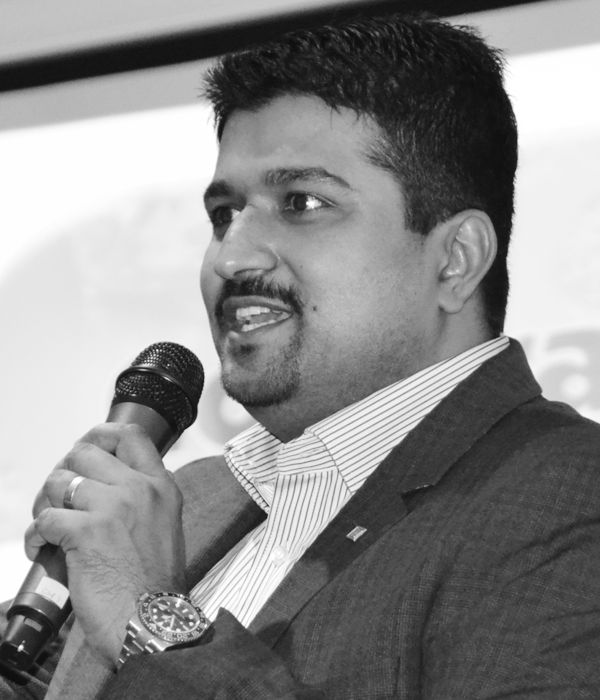 Subash George Manuel is a qualified lawyer and international attorney with Masters in Law from UK and QLTT from Oxford Institute of Legal Practice. He is born entrepreneur with passion to perform and exceptional leadership qualities. Subash is a Blockchain legal consultant who does his research on smart contracts, distributed consensus networks and algorithmical governance from a legal, technological and sociological perspective.
Stuart Trusty
Expert in Super Computing & Bitcoin Miner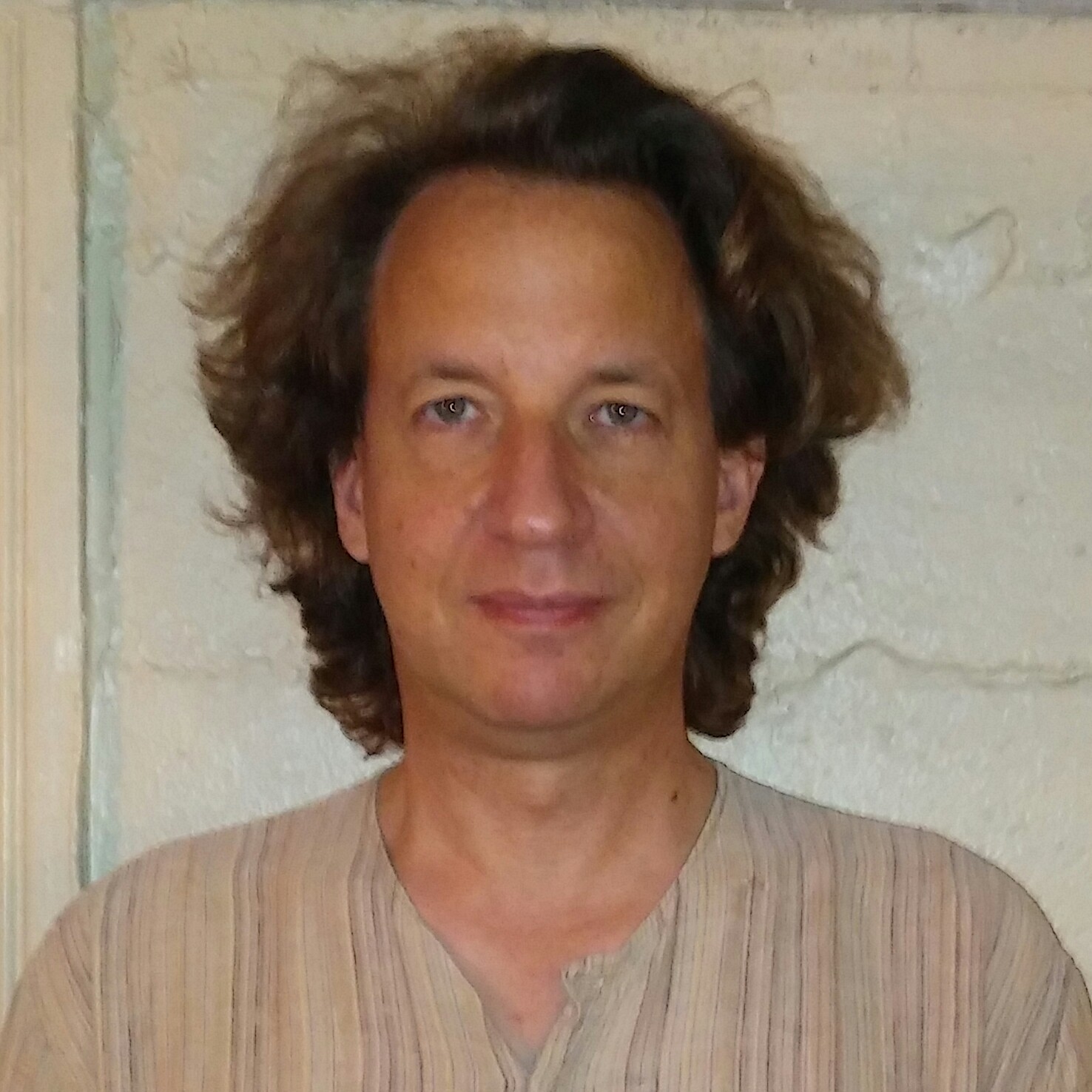 Stuart Trusty is an expert in high-performance computing (HPC) and supercomputing solutions since 2000, with a present focus of leveraging this technology in GPU-based cryptocurrency mining. Stuart has placed two supercomputers on the Top 500 Supercomputers roster, and his clients have included American Museum of Natural History, Livermore National Labs, Wyeth Pharmaceuticals, and an array of other top US universities and classified US Military installations, serviced from the industry-grade data center he owned and operated in Atlanta, USA.
Stuart produced a custom Linux-based cluster operating system in partnership with Los Alamos National Labs as well as the first global shared memory application for Linux clusters using the Dolphinics high-speed network adapters. Stuart produced the national website for the government of The Dominican Republic, and has consulted in China and Russia on computing installations. Stuart was founding technologist for Jack Ma Yun (Chairman, Alibaba) and trained him on the Internet from his original Internet Service Provider (ISP) Virtual Broadcast Network in 1994. He looks forward to utilizing his skills and experience to assist India in entering the arena of cryptocurrency on the world stage.
Cale Teeter
Microsoft Azure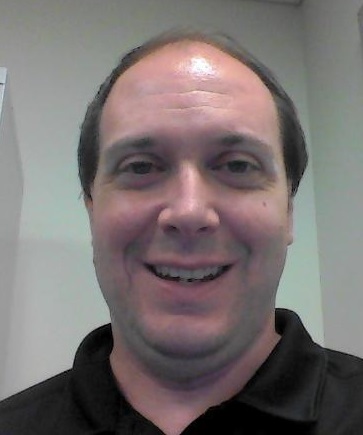 Cale Teeter is a Senior Software Development Engineer at Microsoft working with partners and ISVs in blockchain technology. He works closely with engineering groups in Azure and Developer Tools to enable the solutions that the partners are creating. Additionally, he works alongside Microsoft's business development team and engineering on the first party offerings that Microsoft is building in the blockchain space. Most recently, his efforts have been focused on bringing the Solidity language into the Visual Studio product. He has been a software developer for 15 years in NYC working with large enterprises, finance and insurance verticals and he is highly passionate about driving the blockchain efforts at Microsoft. He lives in New York City.
Nikunj Jain
Darwin Labs
GBMiners - Mining Partner & Sponsor of Blockchain India Summit & Blcockhain Storm Global Series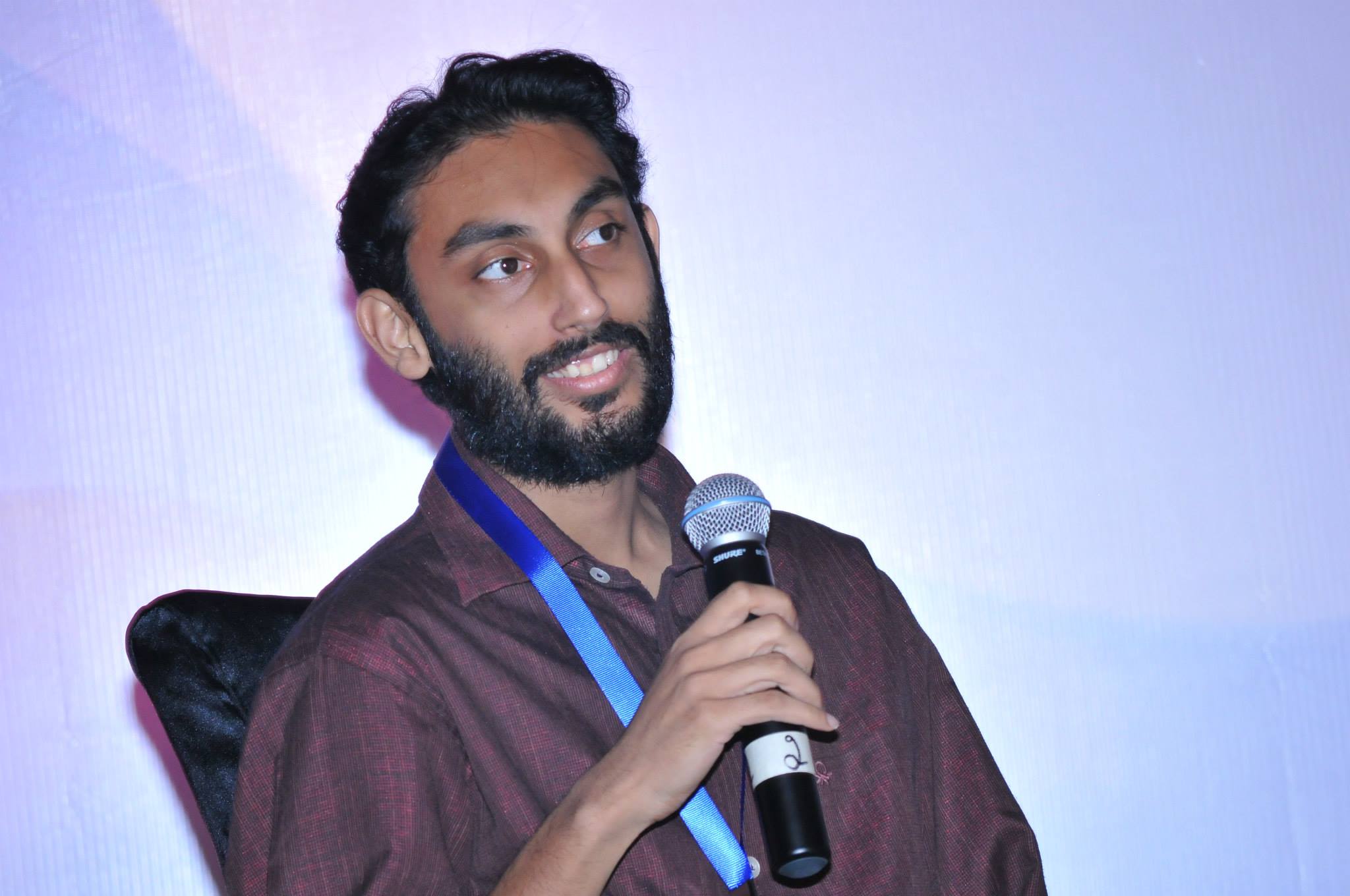 Nikunj is CoFounder at DarwinLabs, the firm powering the technology behind GBminers. A serial entrepreneur, in his previous stints, he built FranklyMe (a video social network, funded by Matrix Partners & Kae Capital) and Inoxapps (an android gaming studio with over 150M+ installs). At 27, Nikunj has also invested in 12 technology startups e.g.: Justride (YC backed now), Tripoto (Recently raised 6M USD). Nikunj loves and understands Human-Technology interaction and is an IITDelhi Alumnus.
GBMiners
GBMiners is the first Bitcoin Mining Pool from India and Biggest from outside China. It is currently operating at 66+ PH/s (which is 4% of world's hashing power) GBMiners is a product of association of Amaze Mining & Blockchain Research Ltd and Darwin Labs.
Bitcoin Growth Fund
BitcoinGrowthFund is a crowd sourced fund which evaluates startups and companies and invests capital in them. We use colored coins to distribute the shares of the fund among the investors and this enables us raise from any number of people with an amount as small as 1BTC.
Blockchain India Summit Sponsors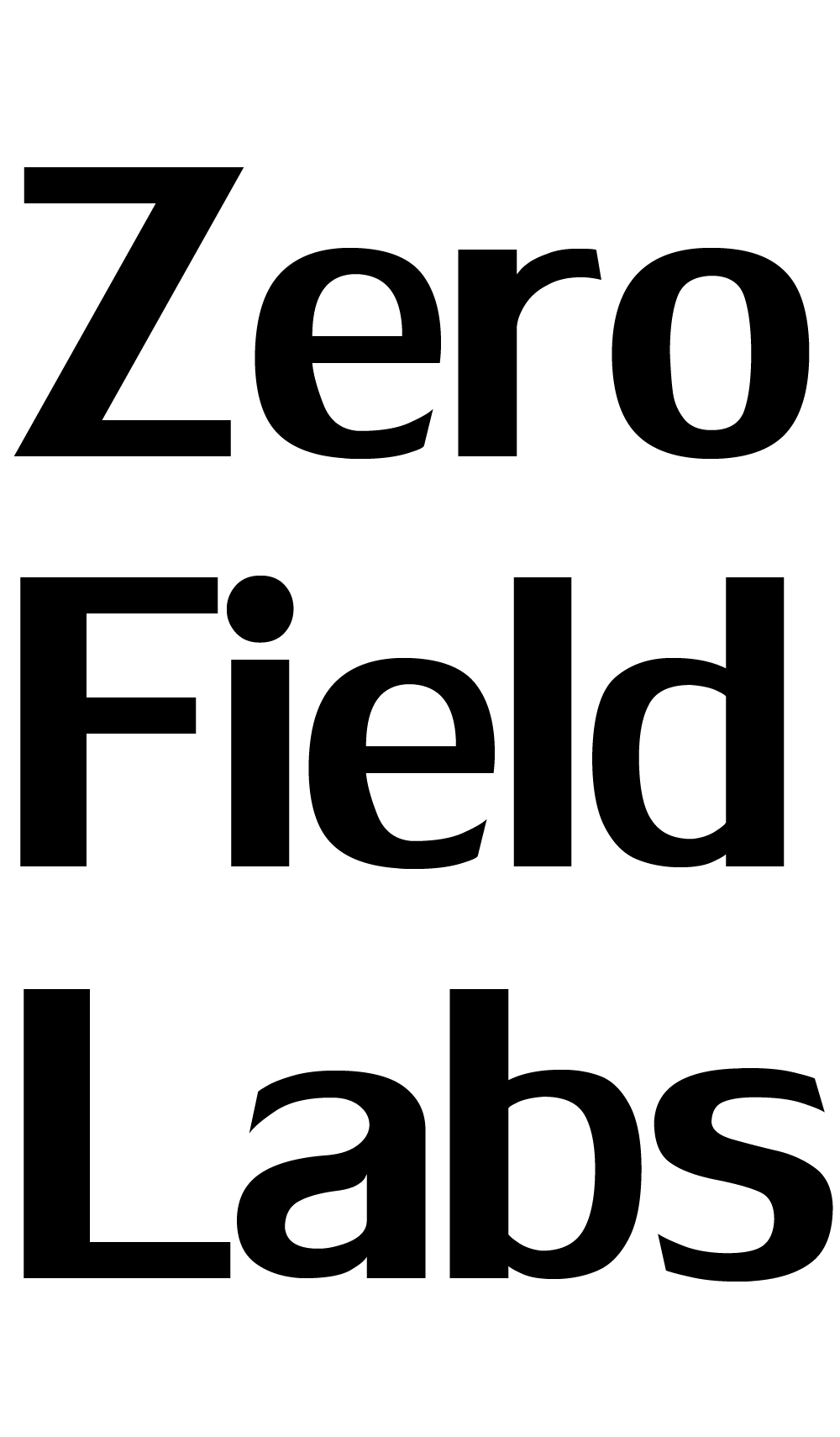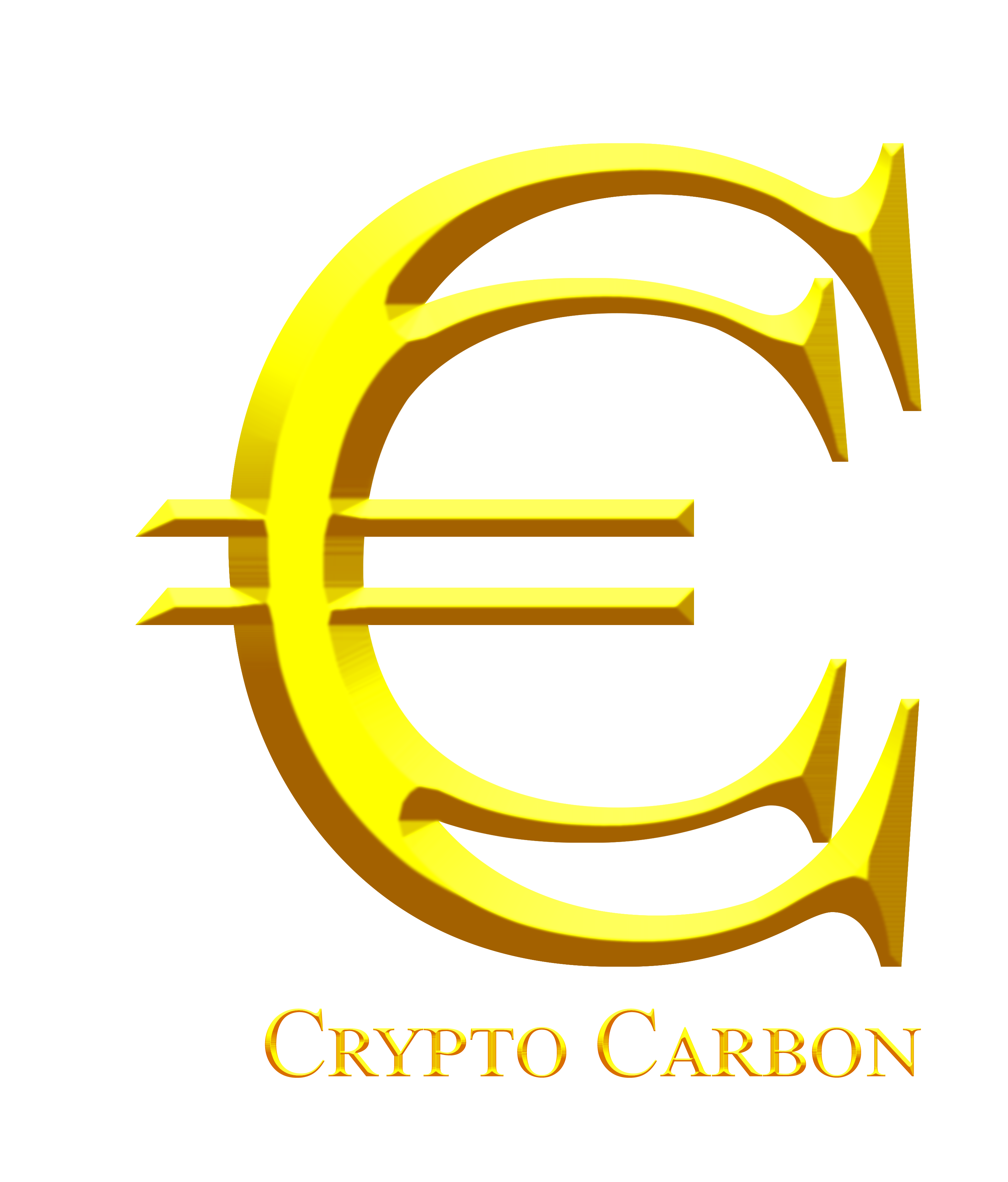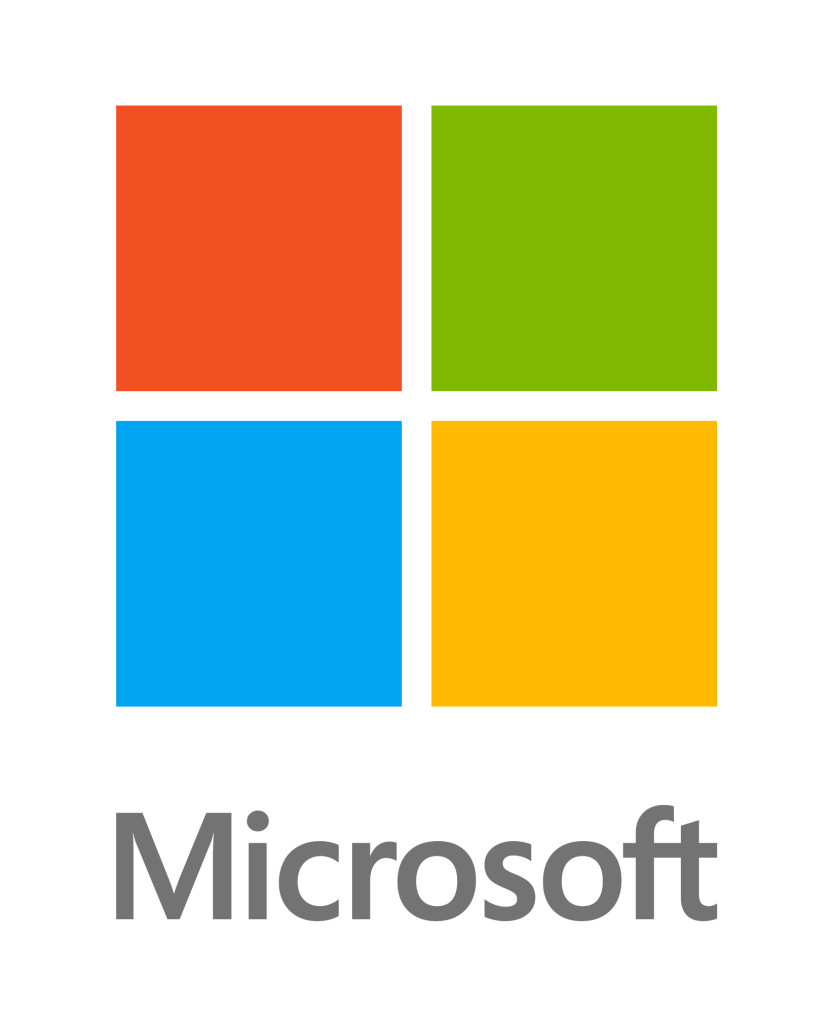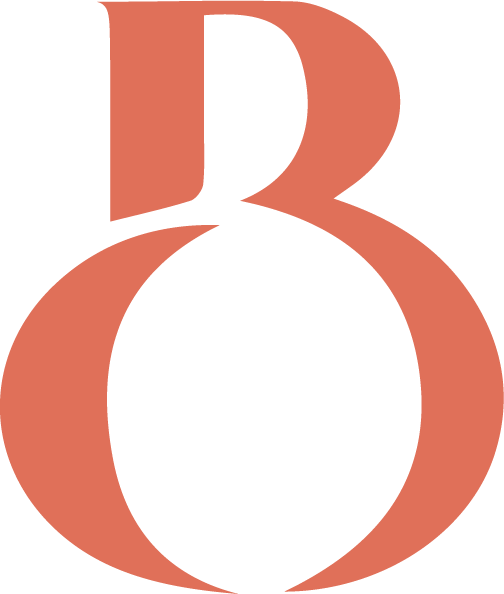 Blockchain India Summit Sponsors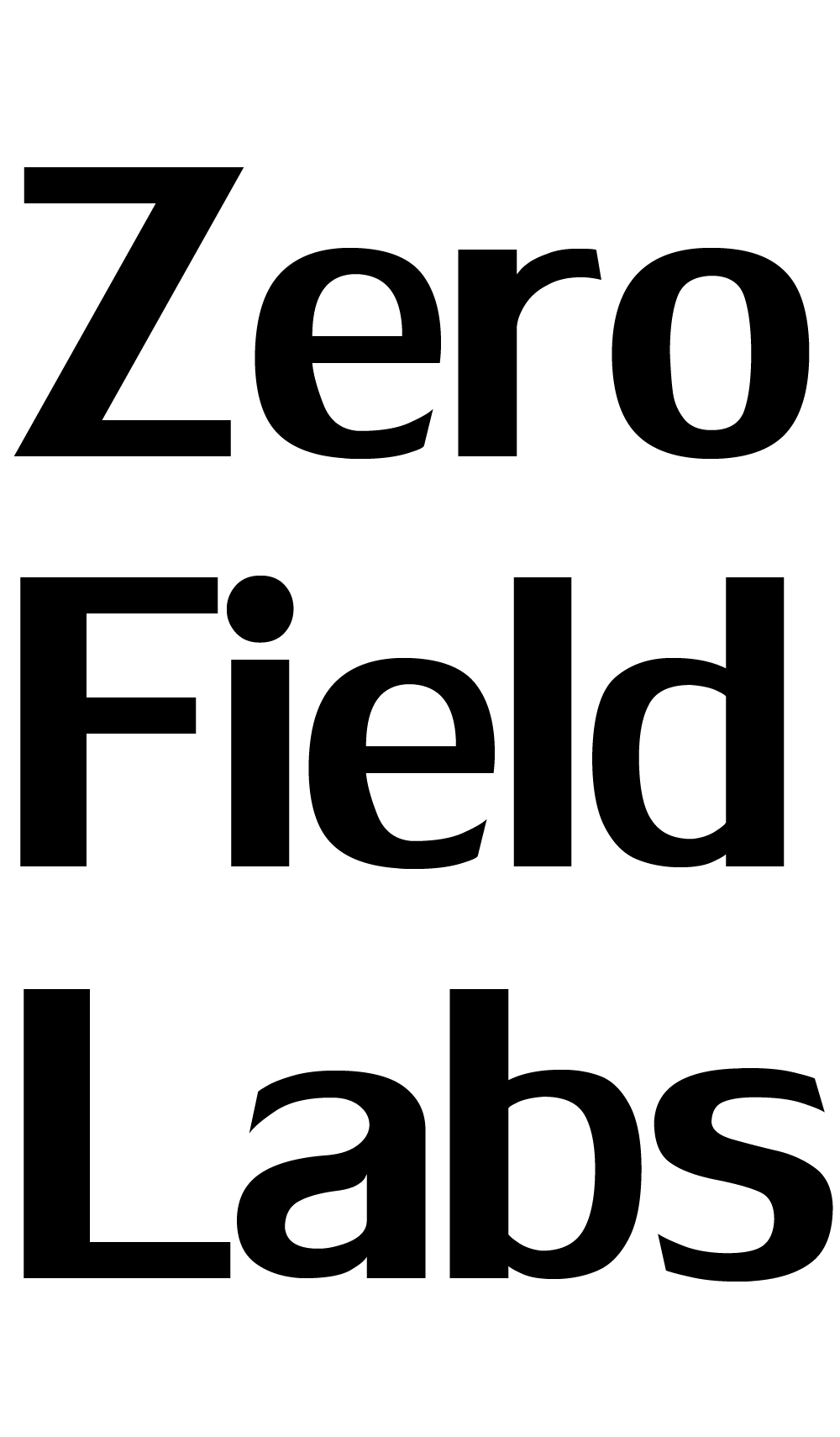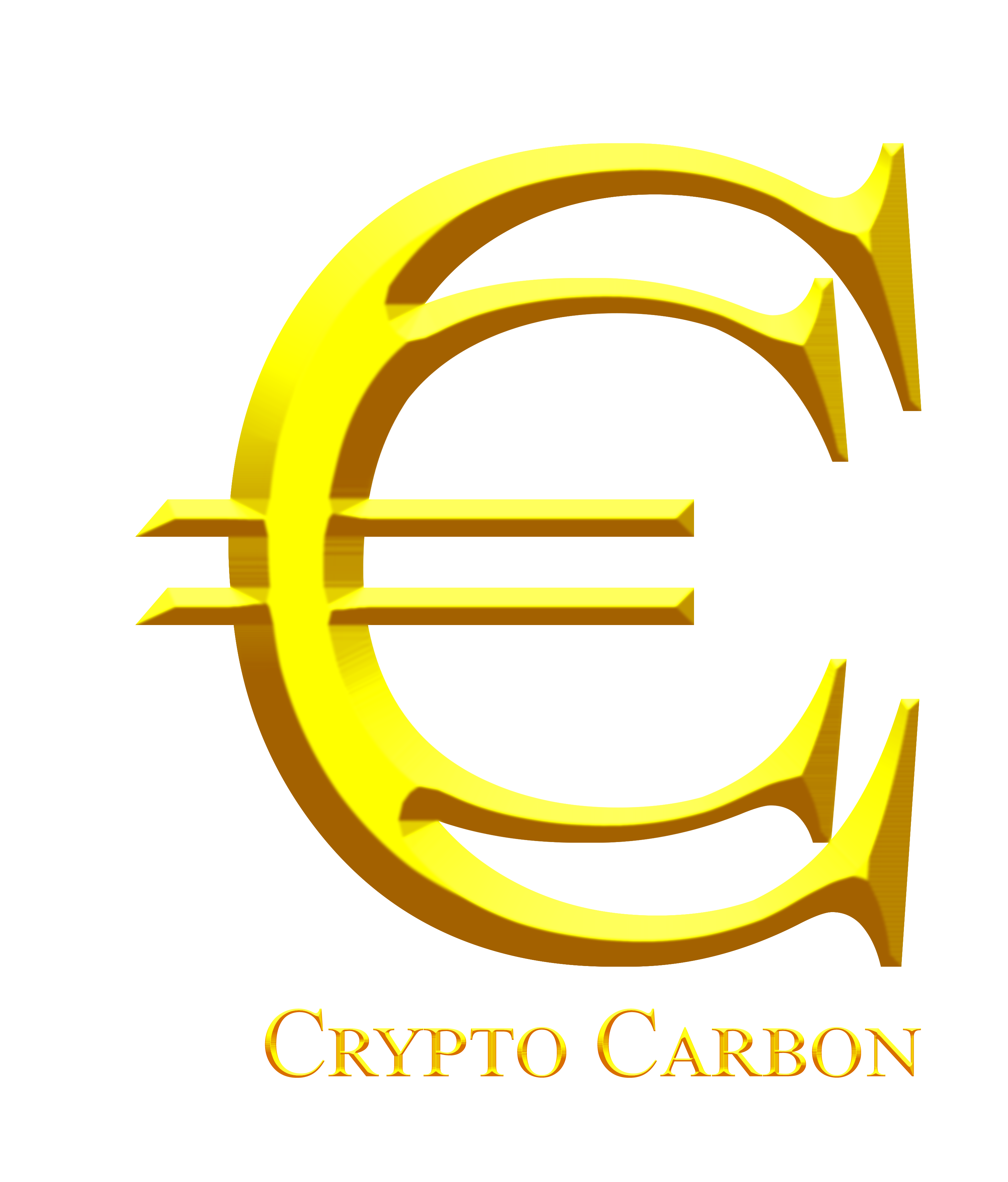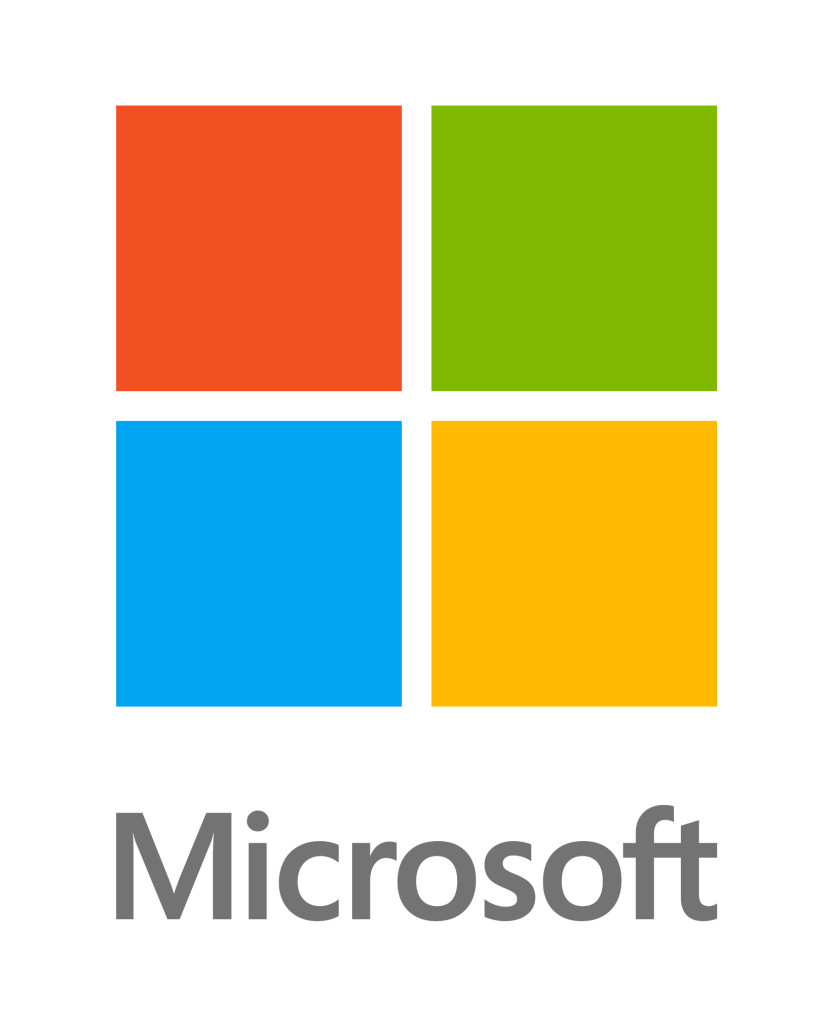 More Speakers to be announced soon..
Event Overview
Blockchain Storm calls for Academic Papers for the competition
Blockchain & Man
Winners will be announced at subsequent Blockchain Storm Global Summits and Prize Money awarded by sponsors.
Event Overview
Want to sponsor or exhibit at the most though-elevating day
Get in touch today!
—————————————
Let's go to Blockchain India Summit !
Save the Date 6 December 2016
Register Now! (http://blockchainindiasummit.eventbrite.com)
email us info@blockchainstorm.co
Visit http://europeindiaconclave.com
See our past events at http://fintechstorm.eventbrite.com
**********************************
The question is not what new opportunities you can chase in the era of Blockchain
The question is – "What will you be in the Blockchain enabled world?"
This event is brought to you by Zero Field Labs
Ms Arifa Khan, CEO of Zero Field Labs straddles the world of
Banking, Finance, Blockchain & Corporate Strategy
Come to Blockchain India Summit 6 Dec 2016!
————————————————————————————
No matter which industry you belong to and what your blockchain needs may be, Zero Field Labs can help.
Attendees of the Blockchain Storm can book a free one-on-one consultation with Zero Field Labs
Come explore how your business strategies, products and services will look like in the blockchain enabled world?
Which companies should showcase at this Forum?
Some companies showcasing at this event are : Bigchain DB, Coinsilium, Factom, Attores
Any company that wants to support the Blockchain eco-system
Any Banking & Financial Services firm that wants to adopt the latest technology & innovation
Any company that wants to get exposure in European and Asian Blockchain ecosystem through
Blockchain Storm's vast networks
Any Blockchain Solution that wants to gain visibility with international Banking & Financial Services firms
Who Should Attend?
Anyone who is interested to learn :
Blockchain and the future of banking & financial services
The latest advances in distributed ledger technologies
How can distributed ledgers solve real word probelms
Meet cool Founders of some exciting blockchain solutions

Typical attendee profile
• International Banking & Capital Markets Professionals
• Bitcoin & Blockchain companies that want to showcase at this event
• Founders, Inventors and Thought-leaders in Blockchain
• Startups looking to hire Blockchain talent
• Academic Researchers
• Strategy Consultants
• Accountants
• Legal Professionals
• Insurance Industry Professionals
• Brokers, Financial Market Participants
• Journalists
We are committed to creating and connecting the Blockchain Inventor Community in Europe.
Come join the Blockchain Revolution !
Coming Soon!
--------------------------
Blockchain Storm Zurich 20 January 2017, Zurich, Switzerland
http://blockchainstormzurich.eventbrite.com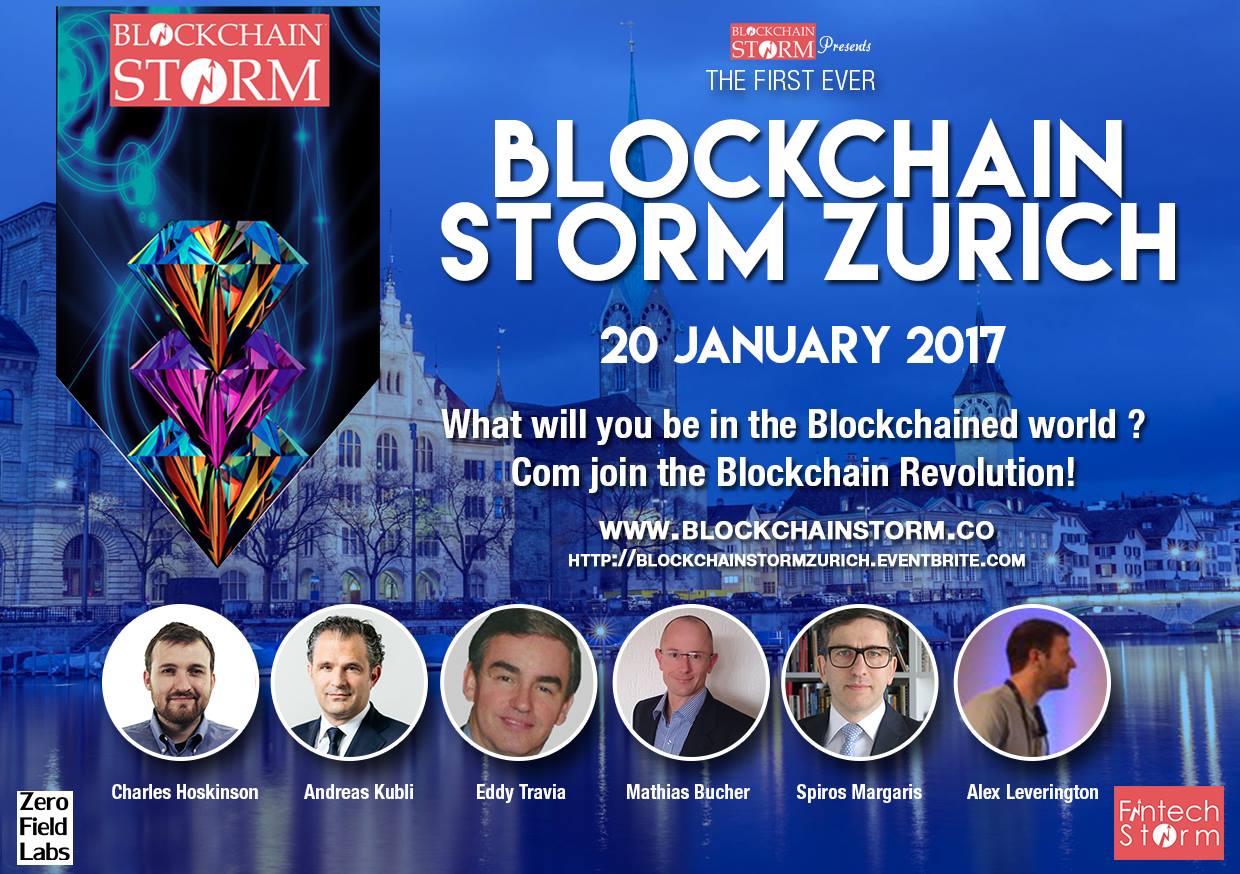 Europe-India Conclave 6 December, New Delhi
If you are an European Tech Co. or a Blockchain startup looking to make headway into Asian markets
or to strike partnerships or to learn to navigate the Banking, Payments & Fintech landscape
(India, Singapore, Hongkong, China),
Mark your calenders for Europe-India Conclave 6 December 2016, New Delhi, India
and get in touch with Conclave Chair Person Arifa Khan at arifa@fintechstorm.com
to reserve your spot in the European delegation going to India!
See details of our previous Europe-India Conclave 2015 at http://fintechstormindia.com
Indian Delegates buy your tickets here: http://in.explara.com/e/blockchain-india-summit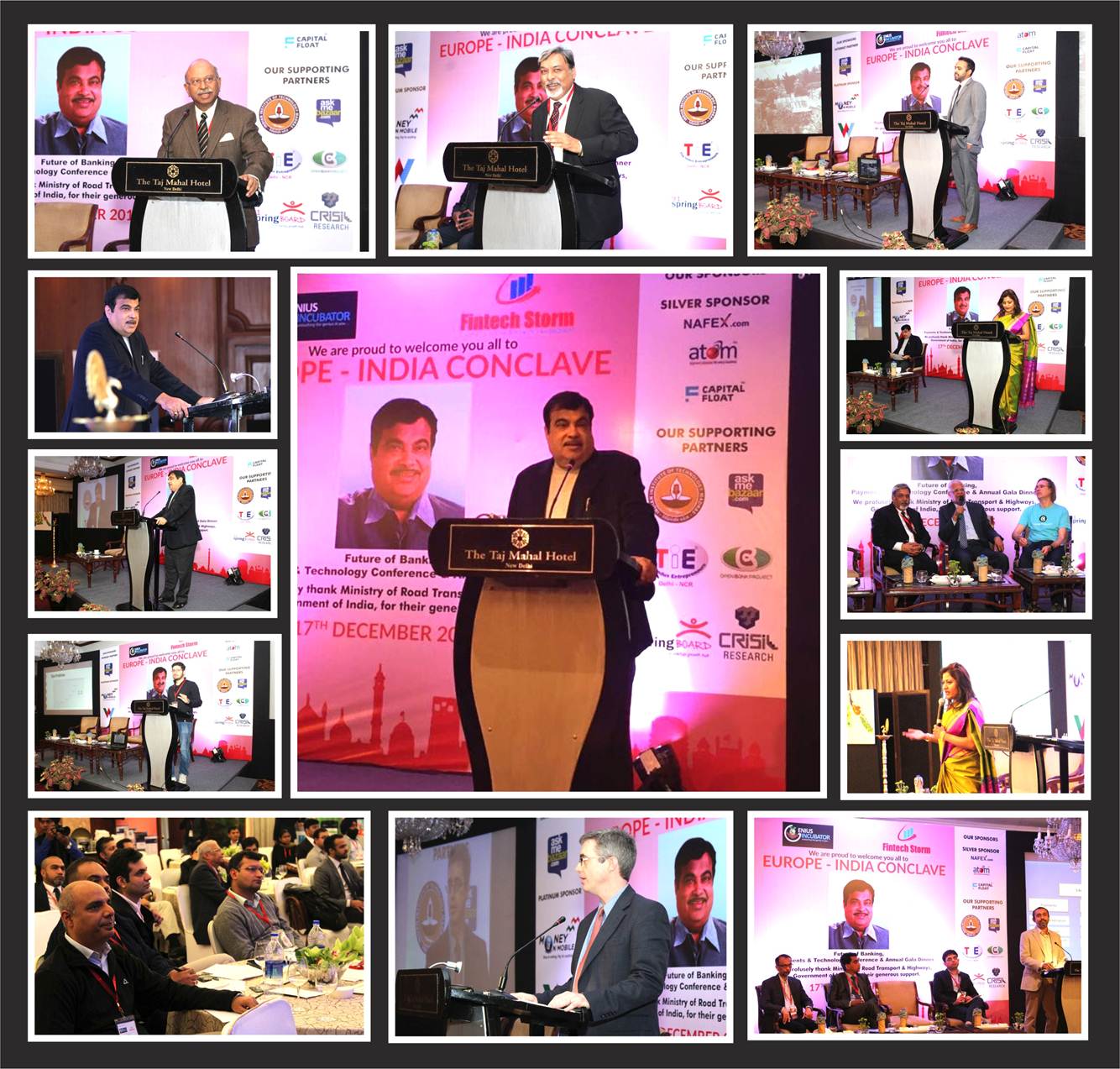 How to stay updated with Fintech Storm future events?
Signup for one of our events or see past events : http://fintechstorm.eventbrite.com
Join our Meetup groups in London & India
https://www.meetup.com/Blockchain-SmartContract-Innovators/
https://www.meetup.com/Mobile-payments/
https://www.meetup.com/Fintechstormindia/
http://facebook.com/fintechstorm
@fintechstorm
Anyone interested in learning more about speaking, sponsorship opportunities:
Contact arifa@fintechstorm.com