Description
Join us Wednesday, July 25th at CTRL Collective Playa Vista for an evening of food, drinks, networking and a panel of cryptocurrnecy experts discussing Blockchain! Specifically this panel will discuss the future of a non-physical currency and its effects on a physical market.
PARKING FOR TONIGHT!
Parking is located down the street at the Runway Parking Structure, 12746 W Jefferson Blvd Playa Vista W Jefferson Blvd, Playa Vista, CA 90094.
Parking Rates
$1.00 - First Hour

$1.00 - Each 15 minutes after 1st Hour

$15.00 - Max Rate After 4 ½ Hours
Moderator
Sam Goldberg - President and Co-Founder at Lucidity Tech
Panelists

Chris Kline - Co-Founder & COO of Bitcoin IRA (https://bitcoinira.com/)
Micah Winkelspecht - Founder & CEO at Gem
Vidur Sanandan - Co-Founder at Paradiem
Jeremy Hefter - Founder of Blockstorm Ventures & a Product Manager at the NFL
Fabrice Cheng - Lead Blockchain Engineerat Spring Labs
About Our Featured Sponsor

Lucidity (https://lucidity.tech) is building a blockchain infrastructure that makes the creation and deployment of decentralized apps fast and painless. Specifically, we use sidechains built on top of root blockchains to enable applications with higher throughput, lower costs, and secured privacy without ever sacrificing decentralization. Using this infrastructure, we now provide decentralized applications for digital advertising, solving such issues as data discrepancies, delayed payments, and ad fraud.

https://www.linkedin.com/company/luciditytech/
https://twitter.com/lucidity_tech
About Our Venue
CTRL Collective (https://www.ctrlcollective.com/) is a home for discerning entrepreneurs. We build collaborative workspace experiences for a community of global professionals and creatives in the business of shaping contemporary culture.
About Our Beverage Parnter
Do more the next day with Morning Recovery, a liver-boosting supplement designed to help you bounce back after a night of drinking. (https://www.morningrecoverydrink.com/)
See photos below for information about our moderator and panelists: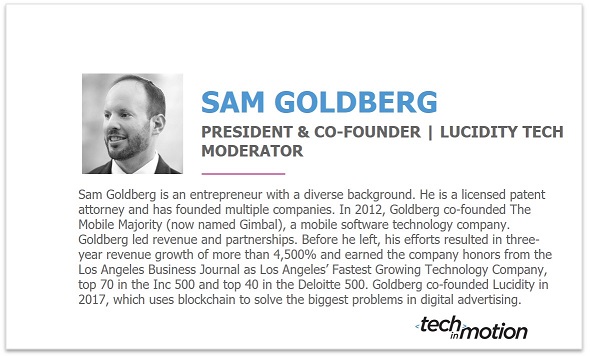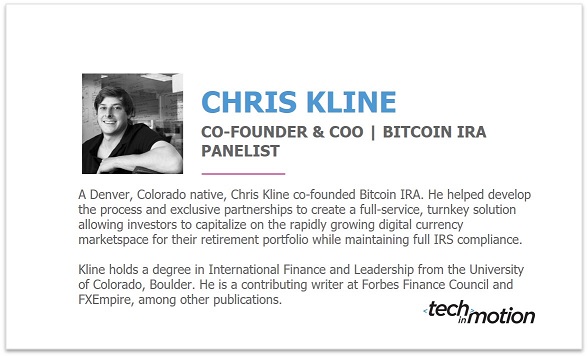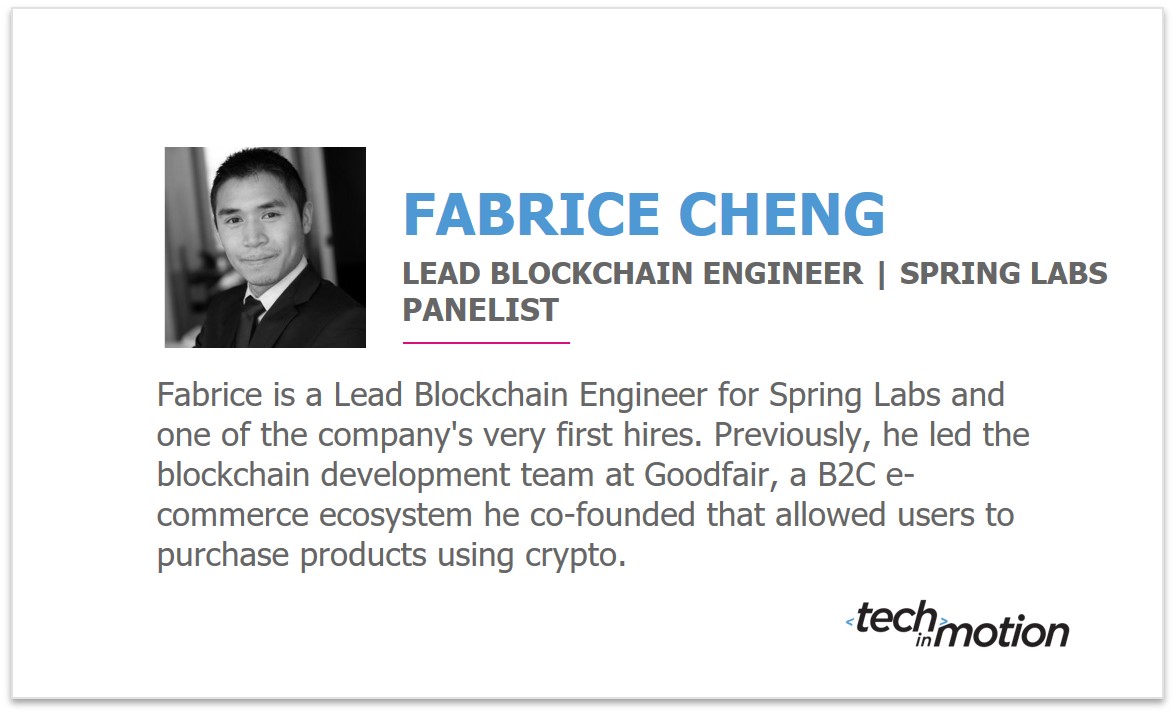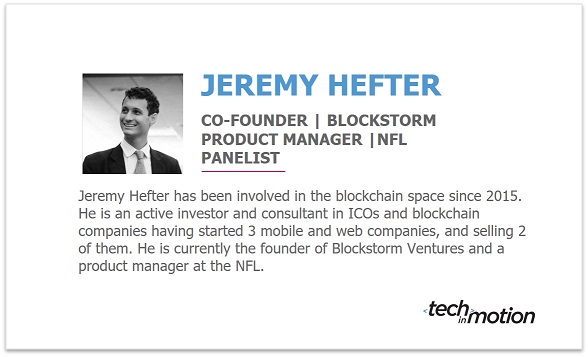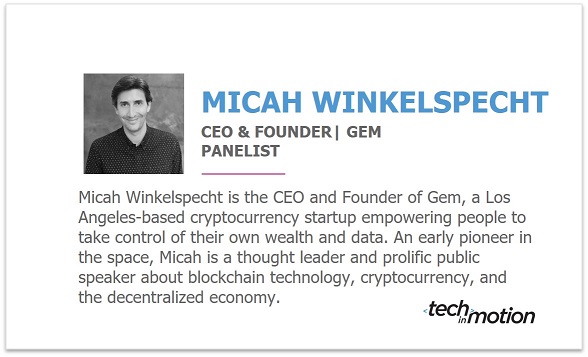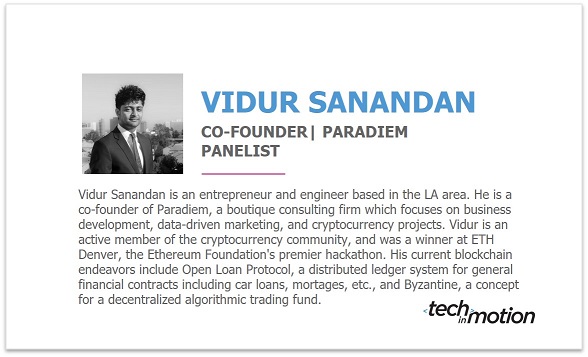 In the meantime, if you are interested in a new role that will take your career in technology to the next level, Click HERE (https://goo.gl/jL3eYu)

As always, we would like to thank our sponsors Jobspring Partners and Workbridge Associates for sponsoring this month's event. Interested in sponsoring a Tech in Motion event? Click HERE https://goo.gl/WJrLjb