Description
5 Things We've Learned Launching a Security Token Offerin
oin the discussion as the founders of Gramarye Media help to explore Blockchain and Crypto Tokens offerings as bold new opportunities for both investors and entrepreneurs, as well as the opportunity to completely democratize the creation of wealth. For investors, learn what to took for in an STO or ICO investment. For Entrepreneurs, learn the dos and don'ts of using Blockchain as a fund raising opportunity.
Panelists: John Adcox - Gramarye Media, Arthur Stepanyan - Graarye Media, Chris Klaus - Kava, Angeleen Wilson (moderator) - Georgia Blockchain Coalition, and Al Meyers - Monetizr.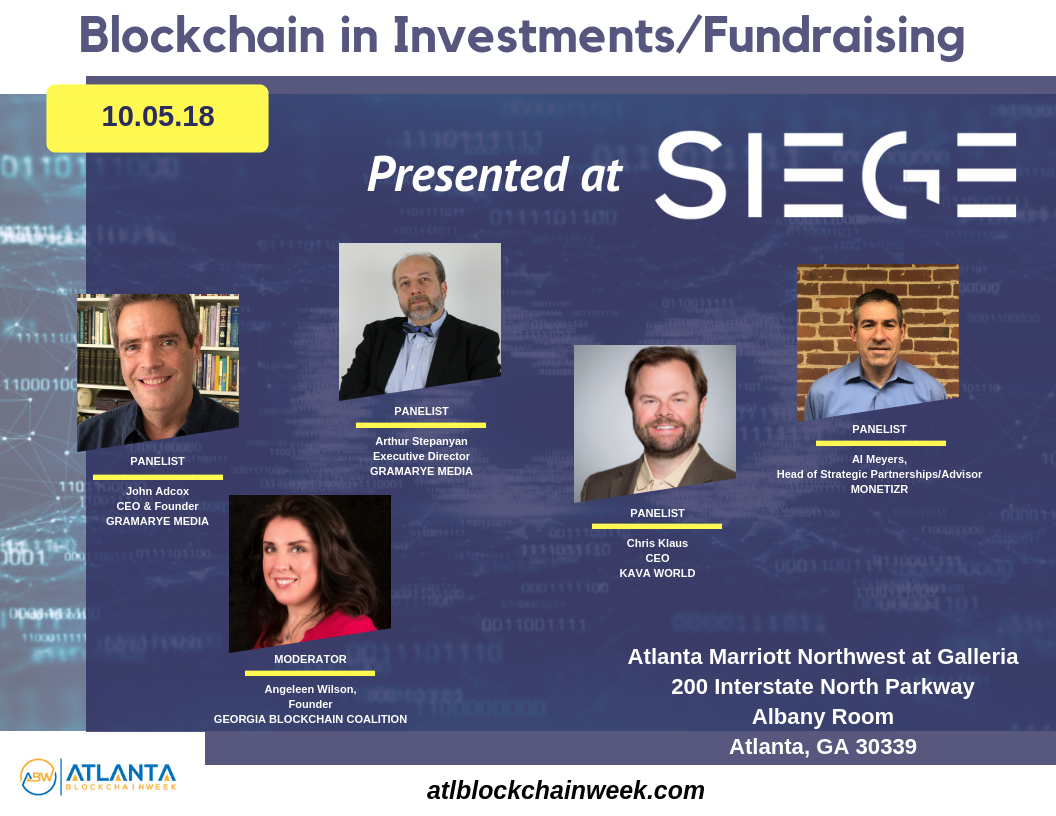 This panel is being hosted at the Southern Interactive Entertainment and Game Expo (www.siegecon.net). SIEGE invites you to stay for its investment conference. Attendees to the Blockchain panel get GGDA discount to SIEGE: https://siegecon.net/join-us/pricing/

Click here to learn more about Atlanta Blockchain Week
Organizer of Blockchain in Investments/Fundraising
Gramarye Media is the first cross-media studio complete with content development, production, and distribution on the east coast.
Its focus is mitigating risk, reducing costs, and opening new revenue streams for story franchises.
Click here to learn more.